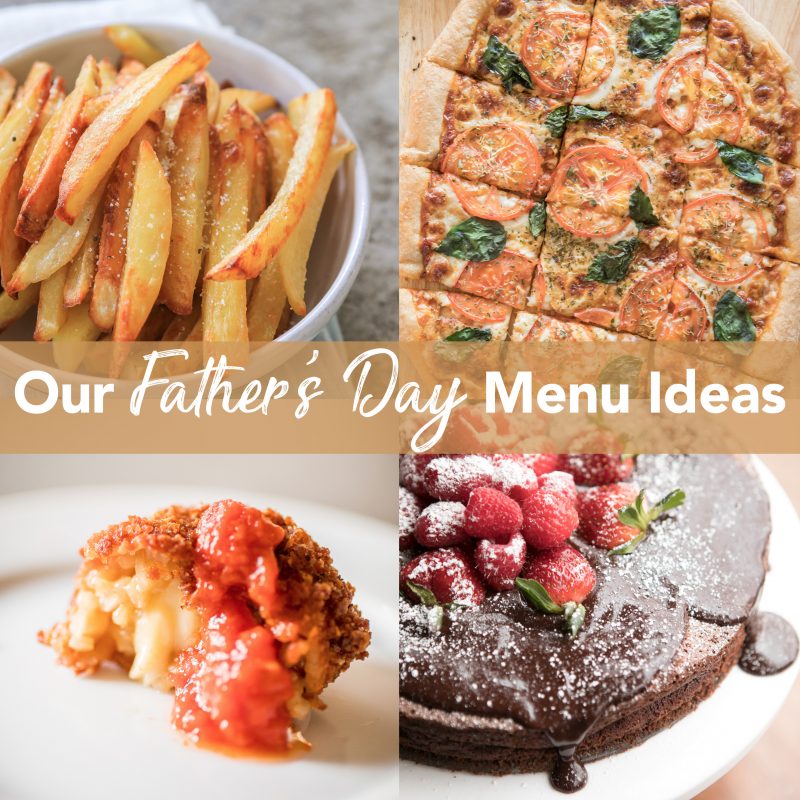 Find YOUR healthy Recipes and FREE Meal Plans on

This Sunday is Father's Day, the day we celebrate all of the incredible father figures in our lives. To new fathers, experienced fathers, and fathers who are no longer with us, we extend our love, appreciation and gratitude to you! This year happens to be my first Father's Day, and it feels super special to me. Our little Isla joined us in November, and everyday feels like a new adventure, seeing the new things she will do, or say. Every milestone is a joy.
This is the day we give dads a break and show them all the love! In our home, love is best expressed through a delicious home cooked meal. Knowing someone you care about spent their time creating something special just for you always brings a warm feeling to our hearts. Cooking for loved ones is such a simple way to celebrate them. We deeply cherish the moments we are able to get together as a family, sit around the dinner table, and share our favorite funny, or slightly embarrassing dad stories. We gathered these recipes with those blissful moments in mind. These hearty, comforting, and easy to make meals will make a great addition to your Father's Day table. We hope you try these, and that they will bring happiness and love into your home!
If you have a special dad in your life that loves to cook or enjoys treats, our spices and cookie dough make great gifts! Just tell dad the gift is on its way! 😉
Appetizers