I am so thrilled to finally share with you our new product. An All-Purpose Gluten-Free Flour Blend.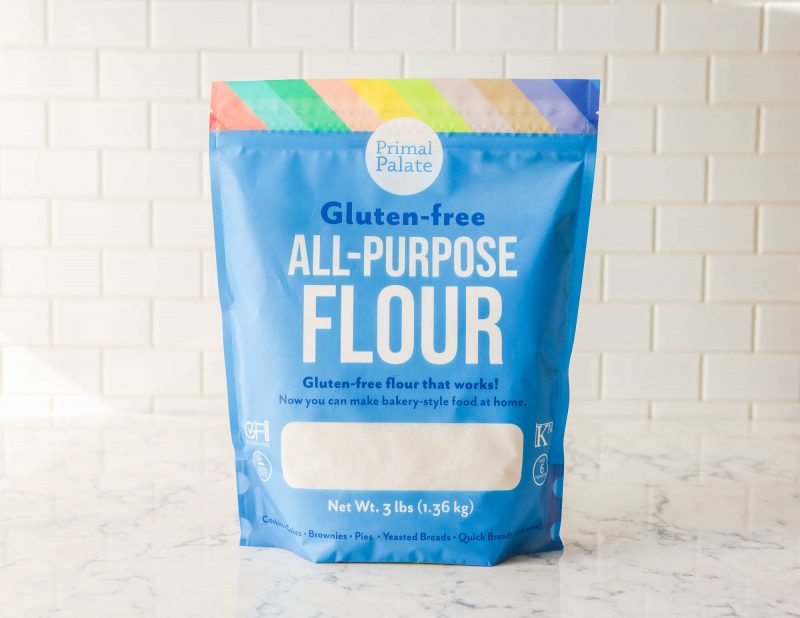 Skip to the good part, and buy it here!
I love to bake. It brings me joy. It's how I show love. You won't ever hear me call you a term of endearment, and you might get a high five from me instead of a hug, but you'll know I love you when I show up on your birthday with a cake that I've made. (Or more recently, your wedding cake!)
For years I tried to get by with what was available in stores to make my gluten-free desserts, but I was left feeling like there was something missing with the end result, so I took matters into my own hands. I spent months developing my own gluten-free flour blend. Countless hours and late nights baking. So many phone calls and texts to family members asking them to come over and taste what I made. Deliveries to neighbors of delicious things I had made. And I can finally share it with you.
When you purchase my flour, you will also get a free download of what is probably our most beautiful recipe book we have ever made (many photos above are recipes that are included!) My best bakery-style gluten-free recipes free for you to use with my flour so you can make bakery-style food at home.
In this ebook you will be able to enjoy:
Chocolate Chip Cookies
Fluffy Vanilla Cupcakes
Old Fashioned Chocolate Cake
All Butter Flaky Pie Crust
Strawberry Galette
Olive Oil Chocolate Chip Banana Bread
Cinnamon Rolls
Fudgy Brownies
Artisan Bread
Sandwich Bread
Braid-able Brioche Loaf
Cutout Cookies
New York-Style Bagels
I have even more recipes that I'll be sharing with you. You can expect a continuous stream of delicious things to make for any occasion, or just when you need a little baking therapy.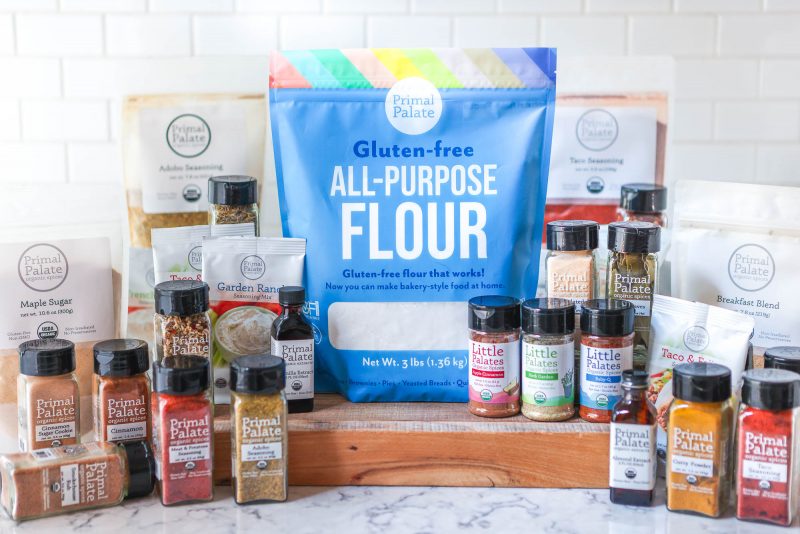 Here's a little bit about the flour: 
Our gluten-free all purpose flour blend is the result of almost 15 years of experience baking gluten-free foods, and searching for the highest performing flour blend. After feeling disappointed with other blends, we created our own! This blend is a no-compromise flour that allows you to make bakery-style foods in your home kitchen. From cookies and cakes, to brownies and pies, yeasted breads and quick breads, our proprietary flour blend is the only gluten-free flour you need!
Find over a dozen recipes to get you started in our free ebook: "I Can't Believe That's Not Gluten!" 
Comes in a 3lb (1.36 kg) resealable bag.
Ingredients: Rice Flour, Potato Starch, Tapioca Starch, Brown Rice Flour, Sorghum Flour, Xanthan Gum
About this product:
Certified Gluten-free
made with Non-GMO ingredients
Certified Kosher
no additives or preservatives
Only SIX ingredients
Made with love from our kitchen to yours!
Made in an allergen-free, gluten-free facility.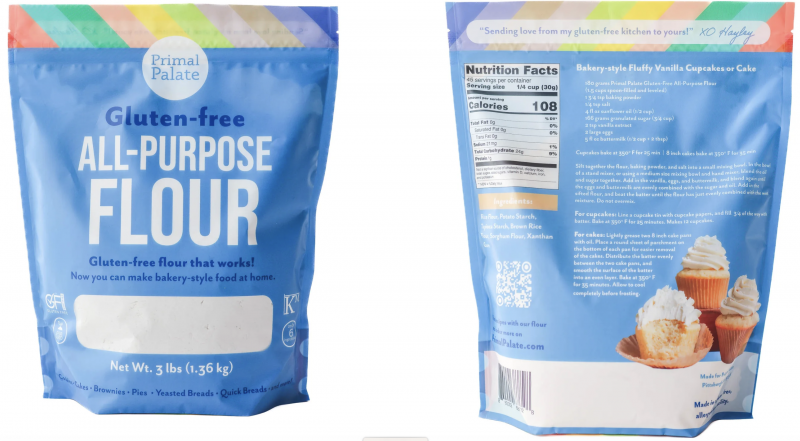 Thank you all for your support of our brand. I'm so happy to be able to share this with you!
Sending love from my gluten-free kitchen to yours ❤️
XO,
Hayley