It's hard to believe we're 10 years into this journey with Primal Palate. They say most businesses don't make it past the first year, so we consider ourselves lucky. And while luck is always welcome, it's also a product of us getting to do exactly what we love every single day and genuinely enjoying the act of "going to work." It's hard not to draw comparisons and look back fondly on the journey to ten, so I say we actually do just that.
Year 1:
Hayley and I were both living at home, Hayley with her mom and me with my parents. After a beach trip, we decided to go "all in" on not only doing Paleo together, but also starting a blog. That was probably one of the most important decisions of our lives, and I'm so glad we started creating recipes together. Year 1 involved learning how to work a fancy camera, trying to figure out how to get more people seeing our recipes, and trying to figure out how to make ends meet. As it turns out, making sure you have steady income in addition to your passion project helps make the dream work. We both worked side hustles to pay the bills (of which there were admittedly few), and spent countless hours working hard to improve our craft.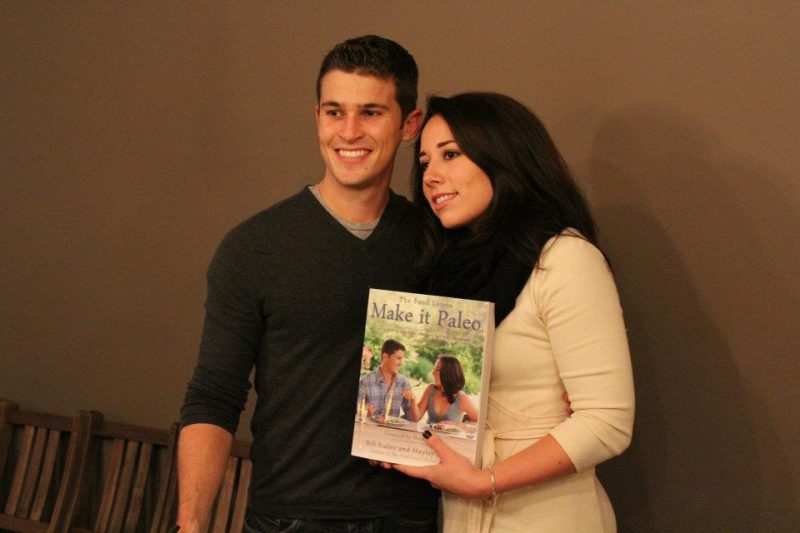 9 months in, we were contacted by Michelle Farrington at Victory Belt Publishing, asking us if we wanted to publish a Paleo cookbook. The answer was definitely, positively yes. We doubled down and worked hard as hell over the following months to create Make it Paleo, still our best selling cookbook to this day. Mark Sisson himself penned the foreword, which was a huge honor.
Year 2:
We traveled to the first annual Ancestral Health Symposium at UCLA, after scoring some impossibly cheap flights to the event. We announced Make it Paleo the day before the event, and it made quite a splash! We also met some amazing people like Michelle Tam, Melissa Joulwan, Robb Wolf, and many others. It was the beginning of long, amazing friendships in our community.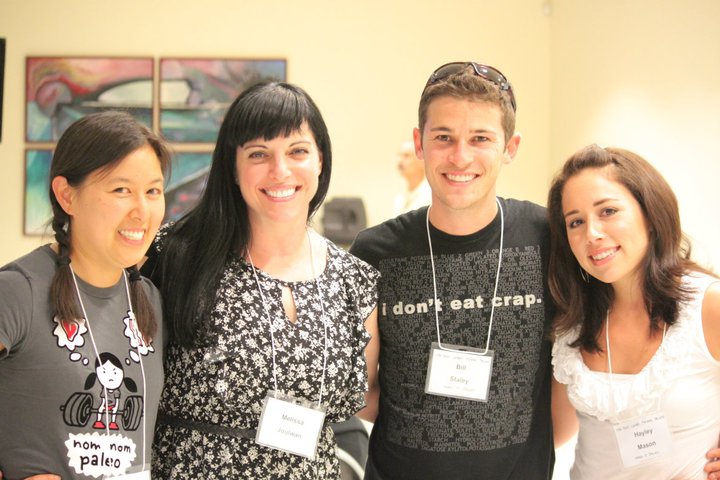 We moved into a teeny house together and began working on making Primal Palate an interactive website with filters and free meal planning capabilities. We also brought Hayley's uncle, Tony Ryan, into the mix to help guide the business. With great tech experience, his wisdom really got Primal Palate over the hump from us just blogging and writing cookbooks, and made us a real business. But it still took a few years of further development for everything to gel.
In the spring of 2011, I proposed to Hayley.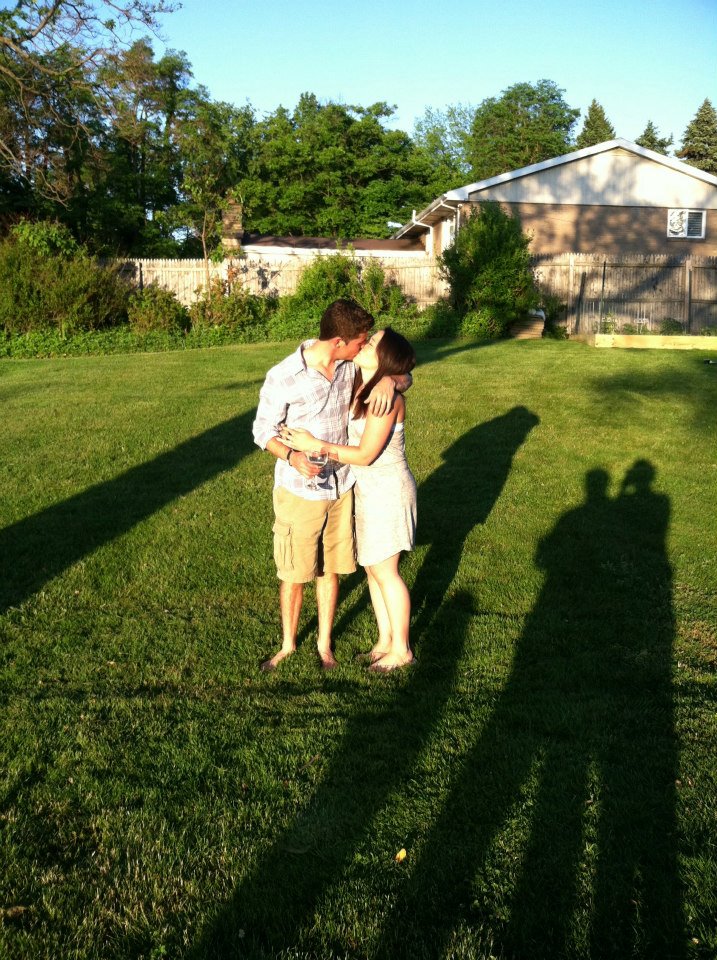 Year 3:
We spent the following year working on Gather, the Art of Paleo Entertaining. It was a true labor of love. The first Paleo cookbook of its kind, centered around gatherings and celebrations. We created 16 event menus, and shot each one on location. This made for a lot of work, a bit of tension, but an incredible end result.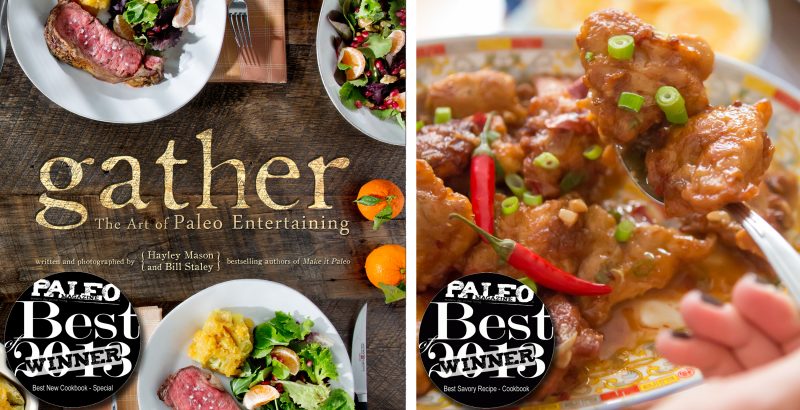 In our spare moments, Hayley and I planned our dream wedding. We got Charlie, our beloved Shih Tzu in late winter of 2013!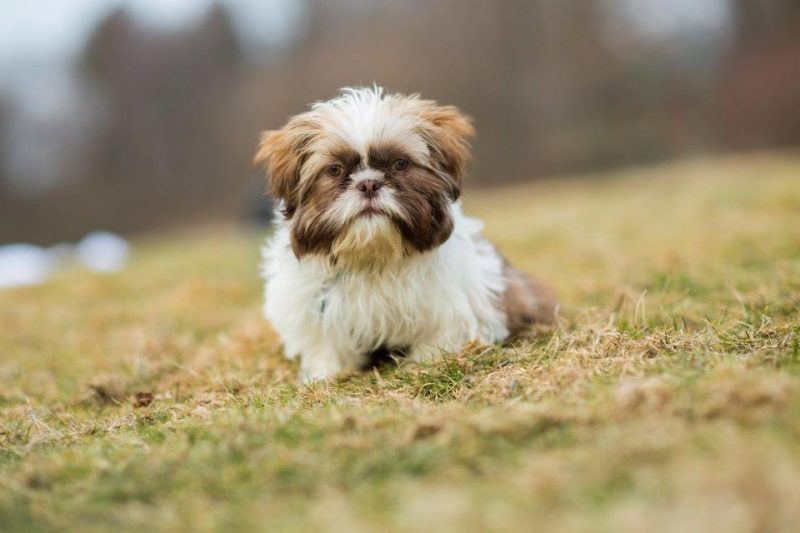 We hired our first outside help: Kara McCartney, who worked with us for a few years, and now runs her own successful business in Washington DC. Kara was instrumental in helping to grow our online community of recipe contributors. She also interviewed many people with success stories that were shared on our blog.
Gather and the 30 Day Guide to Paleo Cooking (books 2 and 3) released only a month apart in the spring of 2013. And just a day after we got our printed wedding invitations with our return address on them, our landlord suddenly decided he wanted to evict us so that he could live in the house we were renting. We had to scramble to find a new place, and ended up moving into a house 3 doors down from my parents.
Year 4:
Early in our 4th year, we had the wedding of our dreams with so many friends and family here in Pittsburgh. Many of our friends in the Paleo community attended, and gave the event the hashtag #PaleoRoyalWedding – please know we did not do that. 🙂 It was actually Stacy Toth from Real Everything (Formerly Paleo Parents), but it was cute and catchy, and did feel like a dream to us. Our welcome dinner was a pig roast, followed by an ice cream cart from Jeni's Splendid Ice Creams which we had brought out from Columbus, Ohio. We really pulled out all the stops.
We honeymooned in Mexico and thoroughly enjoyed the food, beaches, and culture there. It wasn't where we thought we would go, but a time share gift from Hayley's grandpa Buz landed us in Puerto Vallarta, and it turned out to be wonderful.
A month later, we debuted our Grain-free Chocolate Chip Cookie Dough as a product with Cappellos, giving us our first glimpse as how Primal Palate might exist as a business beyond cookbook sales.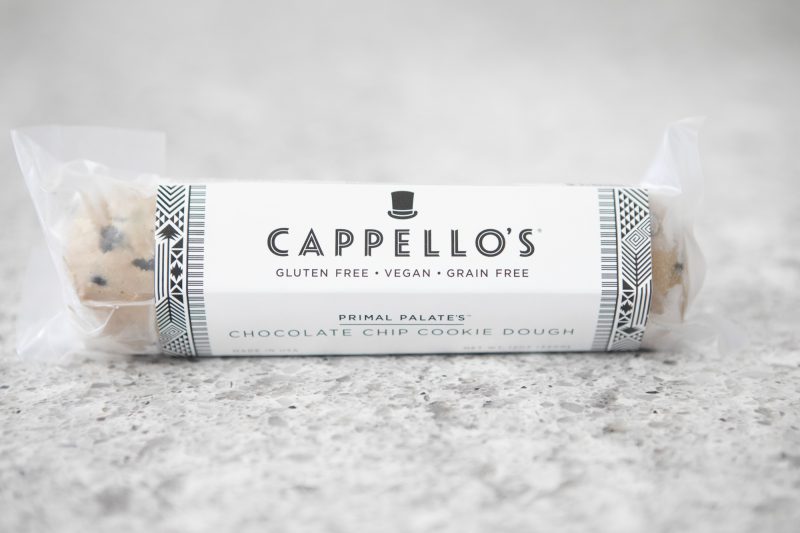 At some point during this year, we increased our efforts with the Primal Palate website and also brought on Hayley's second cousin Steven to join the Primal Palate team. He was the original person who introduced Hayley to the Paleo diet, and has been an adherent longer than the rest of us.
In the spring of 2014, we started working on Make it Paleo 2 along with Hayley's sister Caitlin, who had spent a few years cooking in Pittsburgh's vibrant restaurant scene.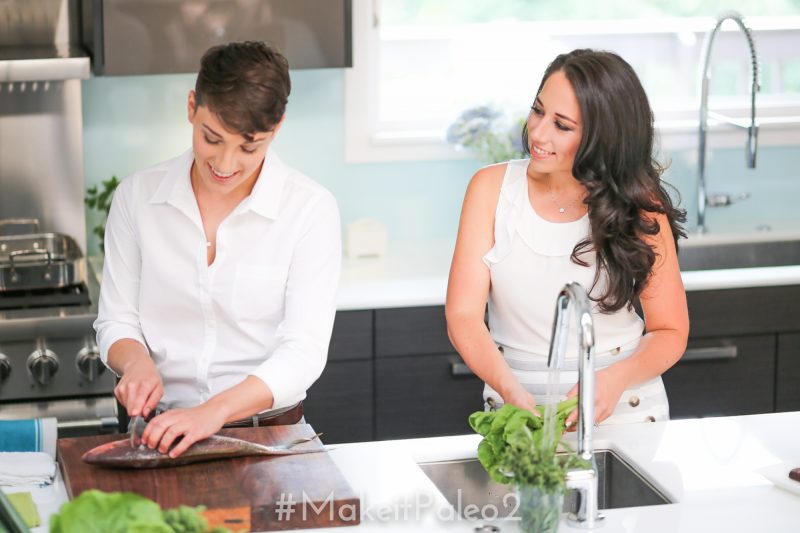 We took a much needed break from book work and did a 2 week Mediterranean cruise with my family, and came back with a lot of recipe ideas for the book.
Evidently, we shot a lot of video this year!
Year 5:
Work on Make it Paleo 2 continued throughout the summer and into the fall. We also were busy growing our community of recipe contributors and passed the 1000-recipe milestone for the website. I think at this point we were also helping to shoot recipes for Juli Bauer's Paleo Cookbook. Juli would come out to Pittsburgh for a week or two at a time and we would blast through making and photographing recipes. It was a lot of fun having Juli's infectious and hilarious energy in our house.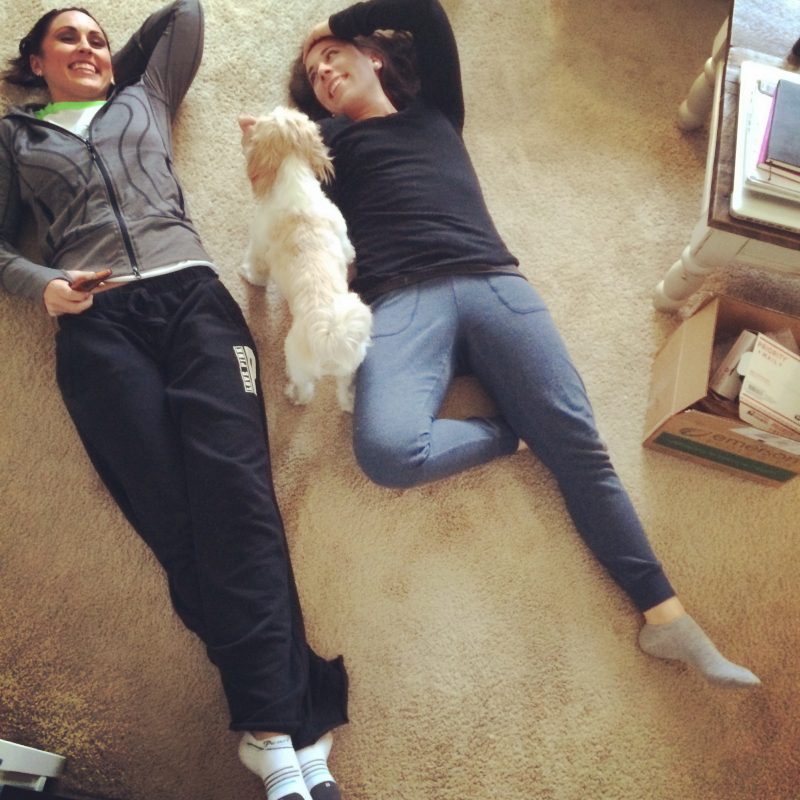 When it came time for Make it Paleo 2 to release, it was clear something was not right. Hayley had been experiencing increasing anxiety in the months leading up to the book release, and it came to a head at our first book tour stop in Chicago. It's not any fun remembering the months that followed, but a cancelled book tour and a relentless search for answers as to why she didn't feel good were central to our lives. It was a search that would go on for about a year, and ultimately had few answers at the end of it.
Year 6:
We kicked off the second half of the decade for Primal Palate with a bang, announcing the launch of our line of organic spice blends. Our initial offering was 3 "Signature Blends" (Adobo, Meat & Potatoes, and Barbecue Rub) as well as a small assortment of straight spices. It was Hayley's idea to launch with blends, and her insistence led to the ultimate success of the launch. We doubled the lineup later that fall with our Sweet Pack (Pumpkin Pie, Apple Pie, and Cinnamon Sugar Cookie) and more straight spices.
In early 2016, we launched our Everyday AIP blends, and expanded our spice lineup even more. In the background, Hayley was still struggling and it was scary times for us personally. With the arrival of spring, she decided to take a different approach to healing, and has been quite open with her journey.  I am still so very proud of her for not only seeking the answers, but putting in the hard work to make lasting changes in her life.
Year 7:
The summer of 2016 was when we did a major overhaul to myKitchen, our free online meal panner. Abandoning what was formerly an app, we made the web version mobile friendly and added many pre-planned meal plans for users to try. Naturally, users also had the ability to create their own meal plans and even upload their own recipes to use. It was a huge moment for the incredible tech we offered on our website.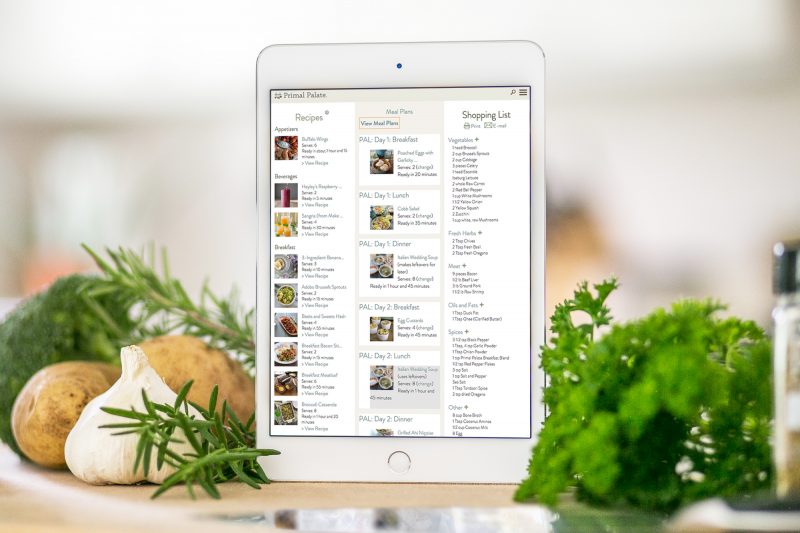 At the end of the summer, we took our first vacation in two years by going to Expo East (work, but it was during this trip that we became close with Melissa Urban) and then continuing on to enjoy a few days at the beach.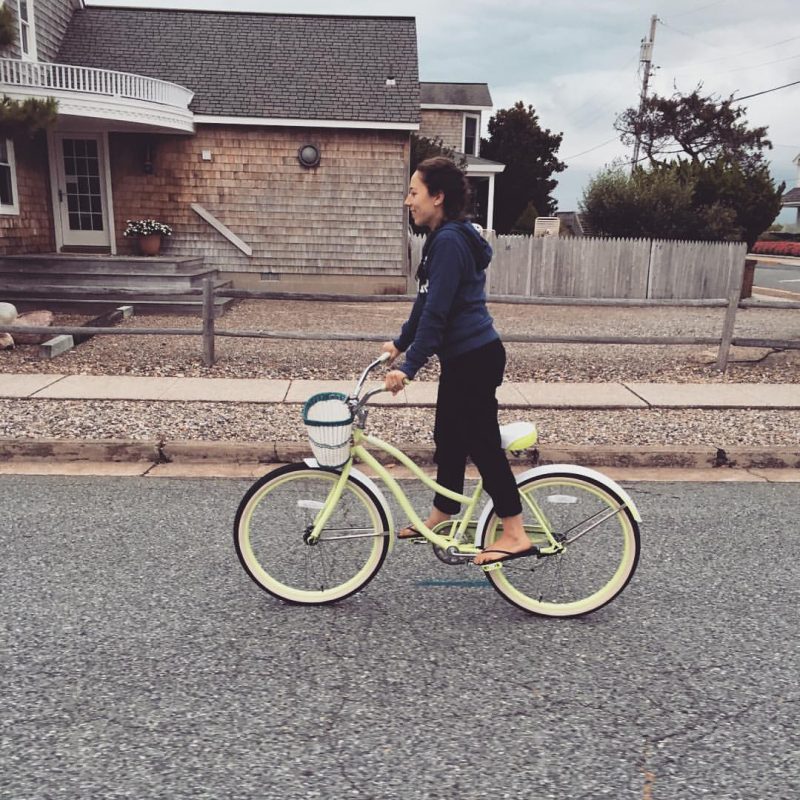 It was a relief to get out of Pittsburgh after not traveling for a while. For the first time since we got married, we started thinking about having kids.
To kick off the new year (2017) we released our Taste of Asia pack of spices (Curry, Garam Masala, and Chinese Five Spice).
Year 8
The summer of 2017 was relatively quiet. We got to take our usual beach vacation and came back with ideas for new blends which launched in October as "the Food Lovers Pack" – a bit of a tribute to our original blog name, The Food Lovers Primal Palate. The whole pack was centered around blends with names like "Amore, Jerk, and New Bae Seasoning." The blends were released amidst fanfare and were very well received.
In December of 2017, we did a flavor collaboration with our friends at Millies, a great Pittsburgh Ice Cream shop who made a Gingersnap flavor with our Gingersnap spice blend and chunks of gluten-free gingersnap cookies. If I could go back in time, I'd sock away a few more pints to have right now because it was delicious!
In March of 2018, we released our extremely-popular Party Pack (Garden Ranch, French Onion, and a packet size of our Taco seasoning).
We also moved into our current office space on Freeport Rd, which kicked off with a major renovation project. Myself, Tony, and my dad all helped to grind and polish the concrete floors. Later that summer, we built a beautiful studio kitchen at our HQ, in partnership with Samsung.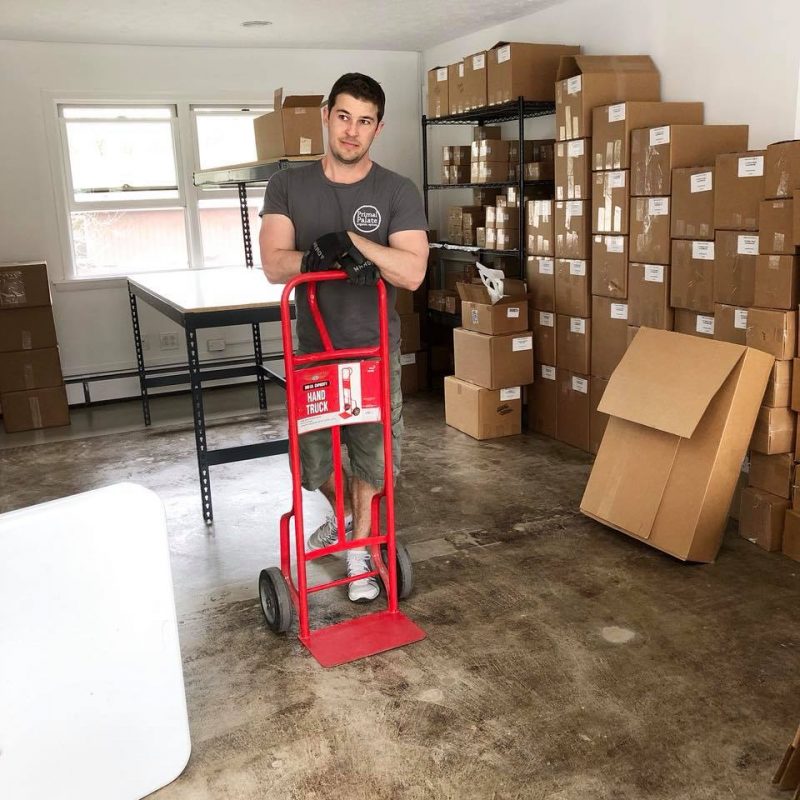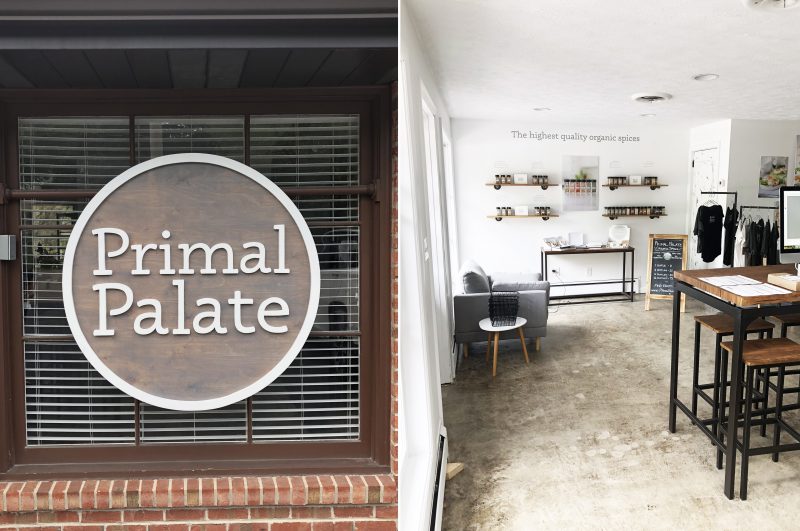 It was also at this point that Hayley's Aunt Justine took the helm of managing order fulfillment for our online sales. She's been doing a damn fine job, ever since, even helping to manage a growing team of family, friends, and interns who have periodically helped.
At the end of year 8, Hayley and I decided it was time for a change, and moved to a part of town we had always wanted to live in. We bought a beautiful home on an acre, and began transforming the house into our home. It was a monumental project, as the previous couple was 90 years old and the entire house was…. old. They also had been avid gardeners, so the surrounding gardens were an amazing starting point for us, also being eager gardeners. We dreamed of having a family in the home, but we were not having much luck on that front. In fact, we had been trying for quite a while.
Year 9:
Summer of 2018 saw big challenges. Hayley's Grandy Kyp (Grandy Kyp's Chicken Soup) passed suddenly, and her Grandpa Buz got a troubling cancer diagnosis a week later. Meanwhile, we were struggling with unexplained infertility. We did three IUI's that fall, with no success, and decided to try IVF in late November. For those that haven't done it, it's a multi-month process, so that was just the beginning of that journey.
In the midst of the IVF retrieval cycle preparations, Primal Palate was sued by McCormick for alleged trademark infringement for our New Bae Seasoning. The day after the filing, Primal Palate and the lawsuit made international news.
Luckily for us, IVF worked on the very first try, and in the spring of 2019, little Isla was a growing, wiggly jelly bean inside Hayley. The thrill of starting a family was finally a reality, and though we tiptoed with trepidation during the first half of the pregnancy, it began to feel real over the summer.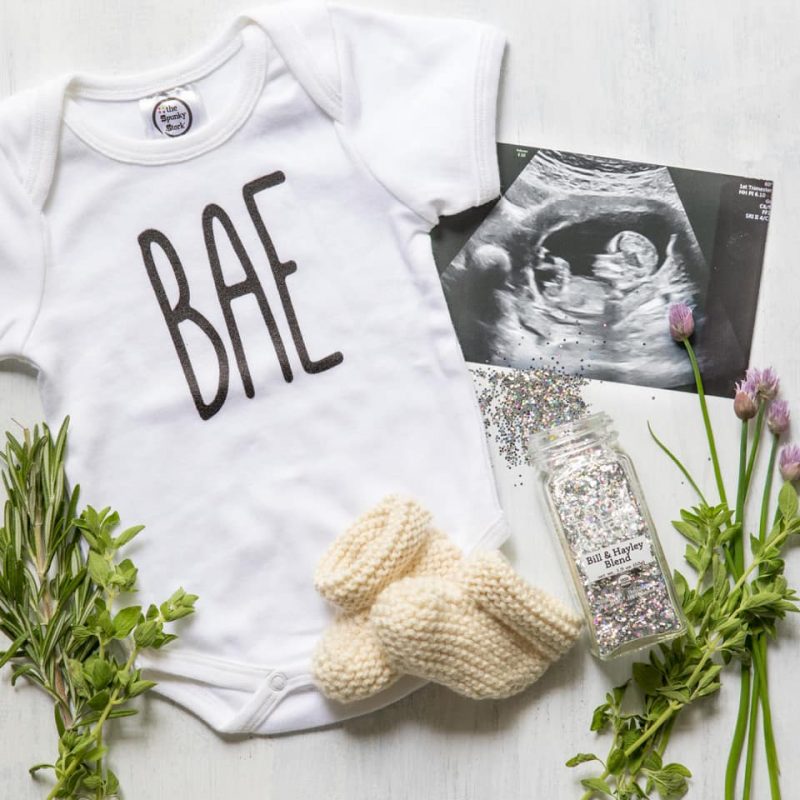 Throughout the pregnancy, the lawsuit happenings were going on in the background. Discovery, depositions, and the stress that comes with it.
Year 10:
Summer of 2019 was big for us, in that we got into our first grocery store chain with the spices: Harris Teeter. It was a special moment for me, because when I first started caring about cooking, Harris Teeter was the local "nice" grocery store that I shopped at. So in a way, it felt like a homecoming of sorts.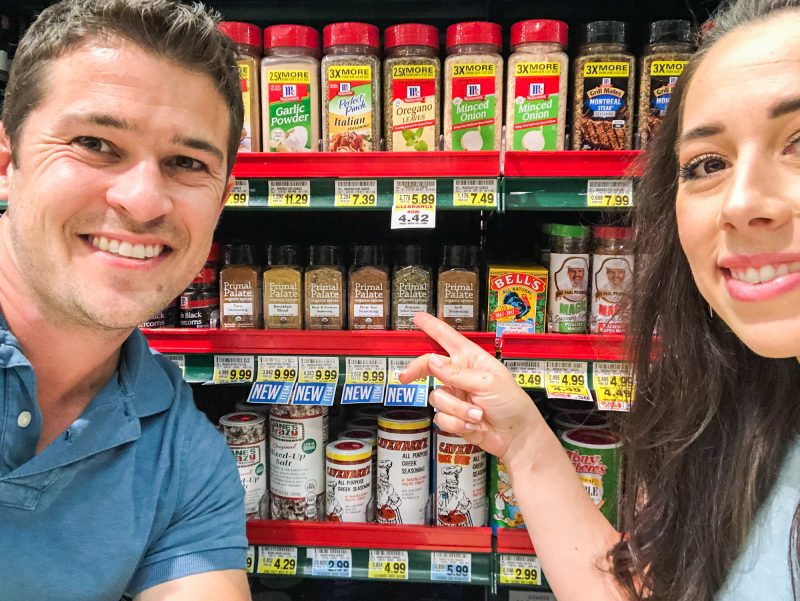 In the fall of 2019, we were busy working behind the scenes on launching our Grain-free and also Organic Chocolate Chip Cookie Dough as a Primal Palate product, which took many months of careful planning and work.
While that was going on, we also HAD OUR BABY! Hayley showed elevated blood pressure at the very end of her pregnancy, and was induced on her due date (Halloween). After a 30+ hour marathon induction, Isla was born the next morning and our world was forever changed. And really, nothing has felt to being nearly as important ever since, as caring for our little baby girl. People often call babies who are born after the loss of miscarriage "rainbow babies" – but there seems to be no name for special babies born to those who struggled to get pregnant, and in many ways, she felt like a rainbow to us after the storm of unexplained infertility.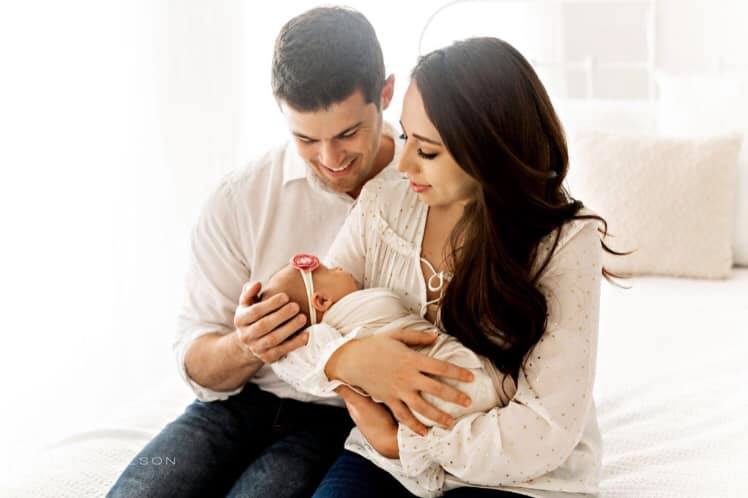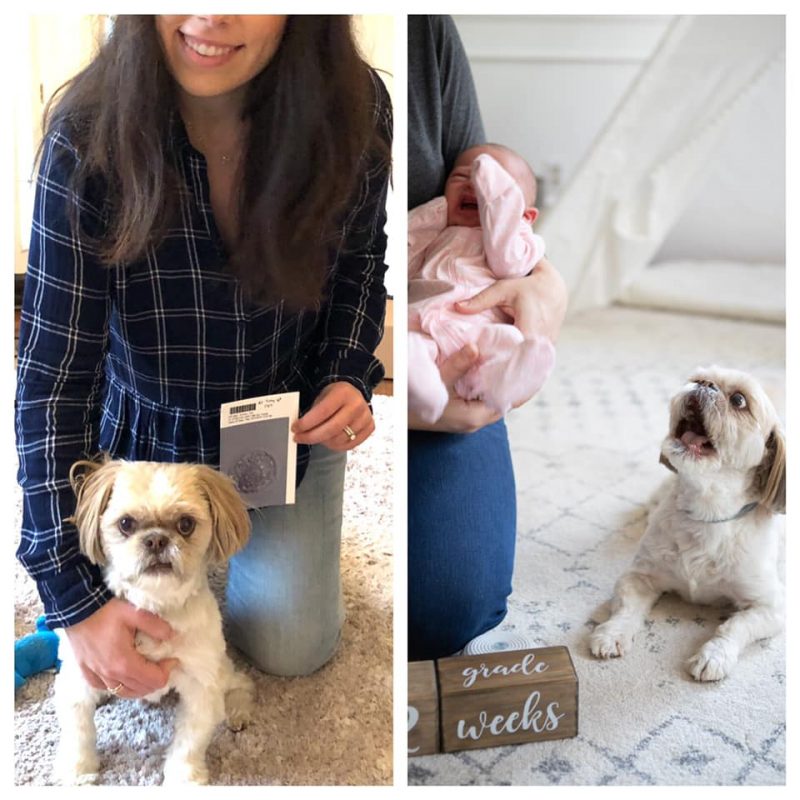 2020 kicked off with more good news. Primal Palate and McCormick reached mutually agreeable settlement terms, and the trademark dispute over the New Bae name went away. New Bae was here to stay!
About a month later, Primal Palate launched our organic, grain-free chocolate chip cookie dough. Starting next week, we will be able to ship it nationwide! (Currently we ship to states east of the Rocky Mountains, shop here)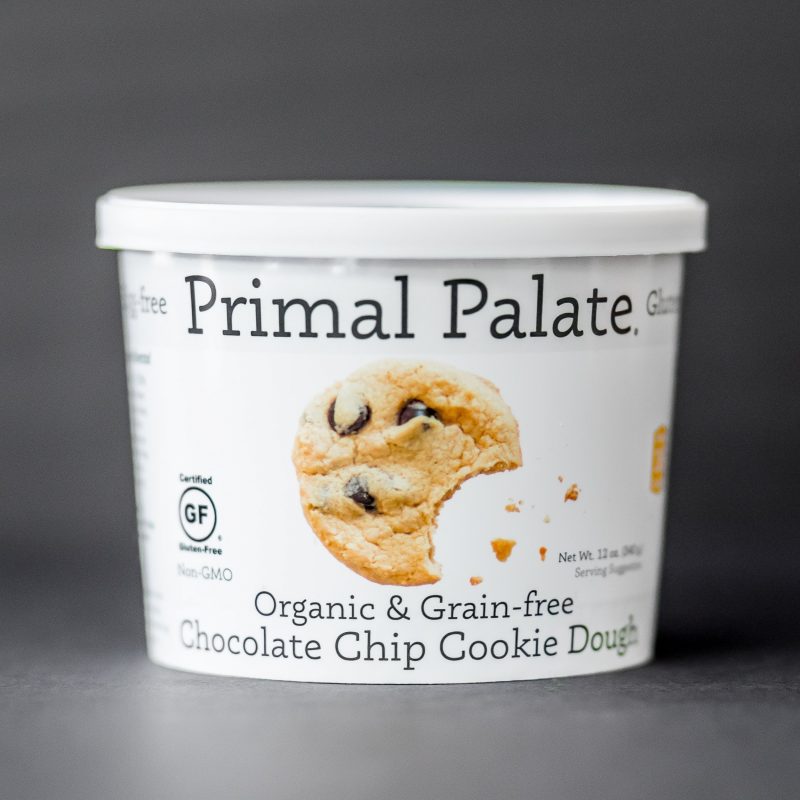 What's Next?
It's pretty crazy and a little emotional looking back at the last ten years. 4 cookbooks, 3 houses, a dog, a marriage, trips, a line of organic spices, cookie dough, two offices, a lawsuit, health issues, infertility, and finally a baby. What will the next ten hold? Well… we are busy at work on new products and have some really interesting ideas about how to grow our business. I guess we'll look back at this post in 10 years and see. We never could have guessed this, so its hard to know what the next 10 will hold for us.
Thank you all for following along, supporting us, and just sharing great recipes and meals with us. We're so honored to be a part of your lives whether that's the recipes you make, seasoning your meals, information about healthy living, or enjoying a cookie from time to time. We appreciate you, and couldn't do this without you. So thank you for letting us live our dream for the last 10 years. Here's to many more.
-Bill, Hayley, Isla and Charlie, and the rest of the Primal Palate Family.