We did something different this past week, normally we are sharing our fabulous contributors recipes, but this week we were the contributor, taking over the Whole30 Recipes instagram to bring you some of our favorite Whole30 recipes.
It's hard to think that anyone might not be familiar with a Whole30 at this point, but on the off chance you don't know what it is, we'll quickly summarize: A Whole30 is 30 days of eating clean. In Melissa Hartwig & Dallas Hartwig's own words, "Think of it as a short-term nutritional reset, designed to help you put an end to unhealthy cravings and habits, restore a healthy metabolism, heal your digestive tract, and balance your immune system." For many people, a Whole30 is their first taste of Paleo, and has been a springboard for the real food movement.
Check out the recipes below, and save the ones you like to 'myKitchen' for easy meal planning, and enjoy!
Bill & Hayley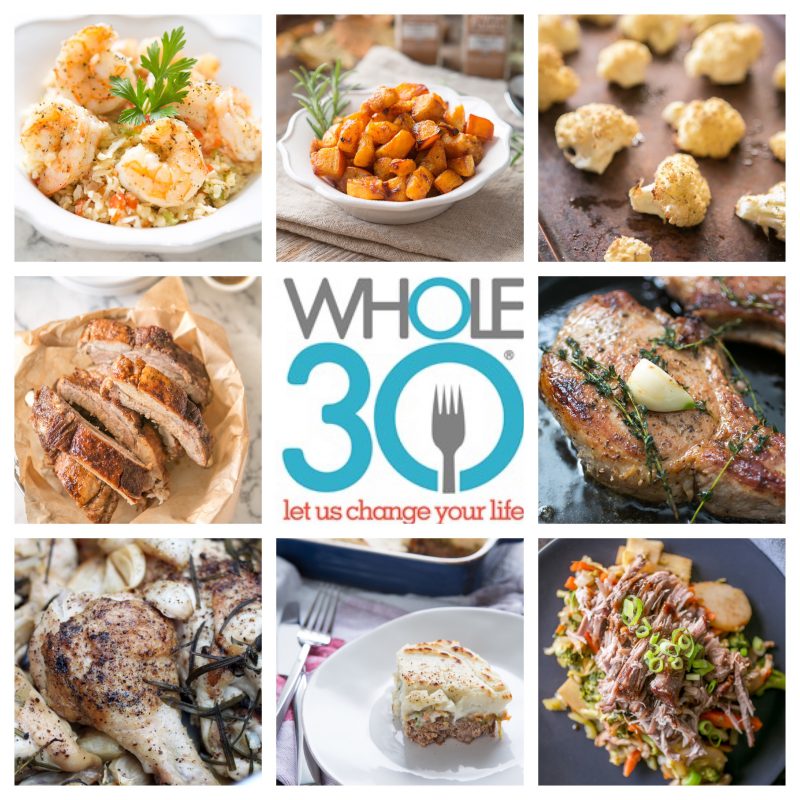 (^^ Pin me for later! ^^)
---
This week's roundup is brought to you by our Blends Bundle (all are Whole30 approved)  which you can get in our Spice Store. Or, you can grab them individually on Amazon Prime (link below)
↓ or get individual bottles on Amazon Prime ↓


---