It doesn't feel quite like fall here, just yet, but you can already tell that the seasons are changing. We just released our new Sweet Pack of organic spice blends, and we are so excited about them! Since we are now selling our Cinnamon Sugar Cookie blend all year round, we added one of my favorites to the mix this year, Gingersnap. (By the way, if you have any of our spices, check out our new Spice Recipes page on the site!)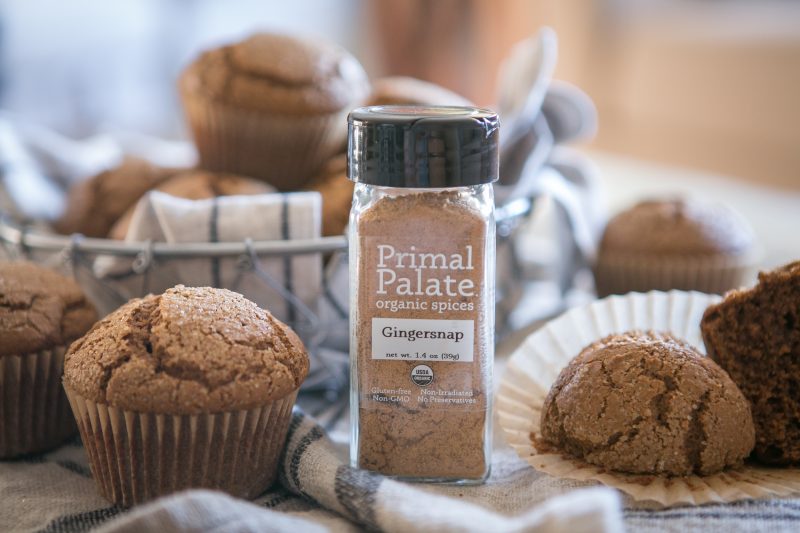 I always knew I wanted to make a gingersnap blend, but for some reason it didn't make it into The Sweet Pack last season. In 2014 I created a recipe for Gingersnap Cookies, that are absolutely to die for! I had been on a candida cleanse for over a month when I created this recipe, and I remember thinking I would just have a bite, and ended up housing several of them! They are so delish. If you haven't made them, you absolutely must.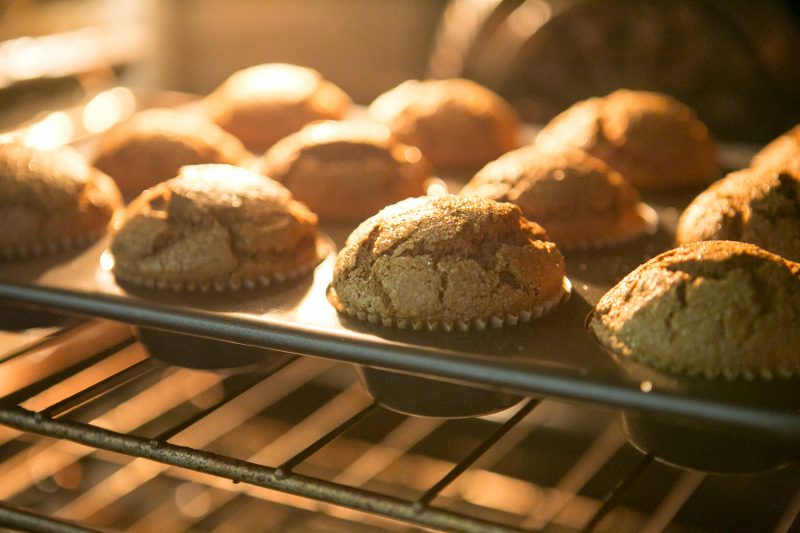 This year I knew we had to make sure my gingersnap blend was part of our seasonal pack, specifically for my gingersnap cookies. Now that we have this blend, I cannot wait to get to work on all different gingerbread recipes. I started out by making these Gingerbread Muffins, as I figured they'd be easy to make.
They turned out perfectly!! They rise really well, which can often be a challenge with grain-free baking, and they taste wonderful! I did sprinkle coarse organic sugar on top of these, but that is completely optional.
I do think that this recipe would work in loaf form as well, or in a sheet, and cut into squares. I will have to test that out, and let you know how it works out.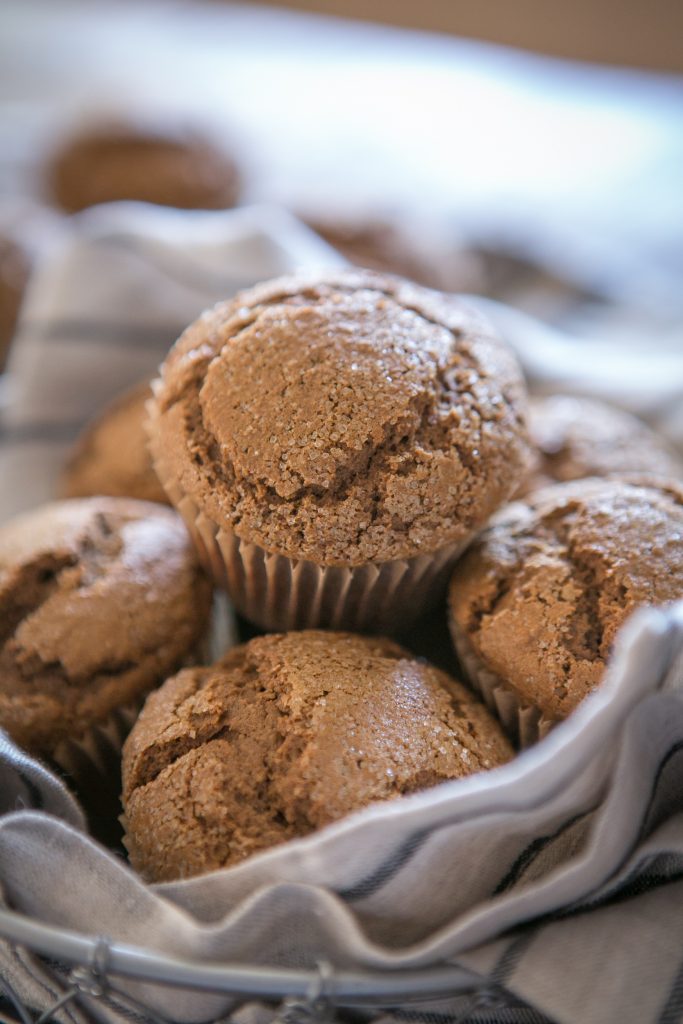 I hope you all enjoy this recipe. I am just as proud of these muffins as I am of my gingersnap cookies. Maybe baking gingersnap/bread recipes is my calling in life? Haha.
Let me know what you think of this recipe!
xo,
Hayley
---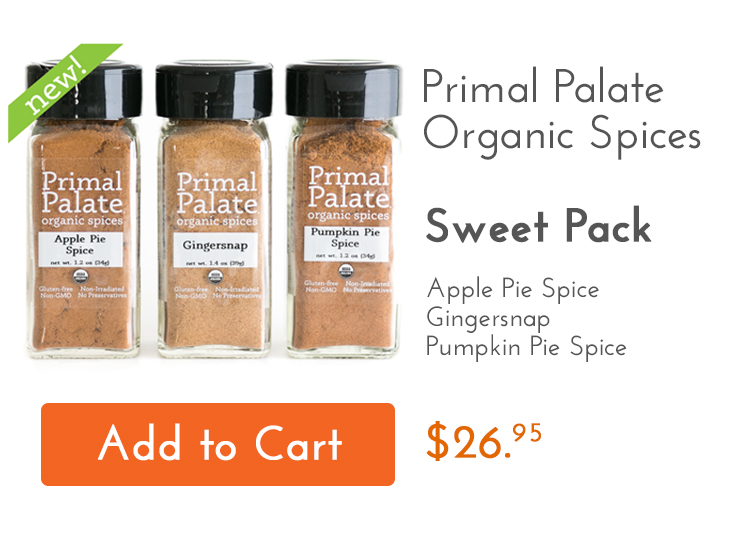 ---