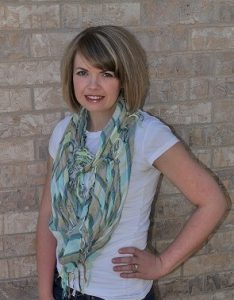 I could not be happier to have Nicole of My Purple Spoon guest posting for us this week. In case you don't know Nicole, she is one of the most life-loving moms and bloggers you will ever meet. Her blog is inspired first by her family, and also by her own story toward health. She has two small kids who are just adorable, and a husband who she refers to as her go-to taste tester. She's a lover of all things surrounding holistic health, and has many health tips on her blog given her career as a registered nurse. Her recipes and photos are amazing, so be sure to go check out her blog and follow her on Facebook and Instagram! -Kara

Hi, I am Nicole, and I am honored to be guest posting here at Primal Palate.  I love all of the delicious and creative recipes they post on their site, and am excited to be part of their community, and to be given the opportunity to share this Roasted Butternut Squash Soup recipe with all of you…so here we go.
If there were a few silver linings to wintertime, it would be Christmas, baking, oranges, and winter squash (notice most of those come before January).  Luckily for all of us, it is not wintertime yet, but winter squash is starting to make a strong appearance at the grocery store, and I love it.  Although I LOVE pumpkin, I think butternut squash is my favorite.  I love how versatile it is, and I love that I can cut it in half, deseed it, spread on some coconut oil or butter, and roast it in the oven for a simple vegetable for dinner.  I can also make it savory OR sweet, and it always tastes delicious.  Finally, I can combine savory and sweet and make a rich and decadent soup, which is exactly what I did.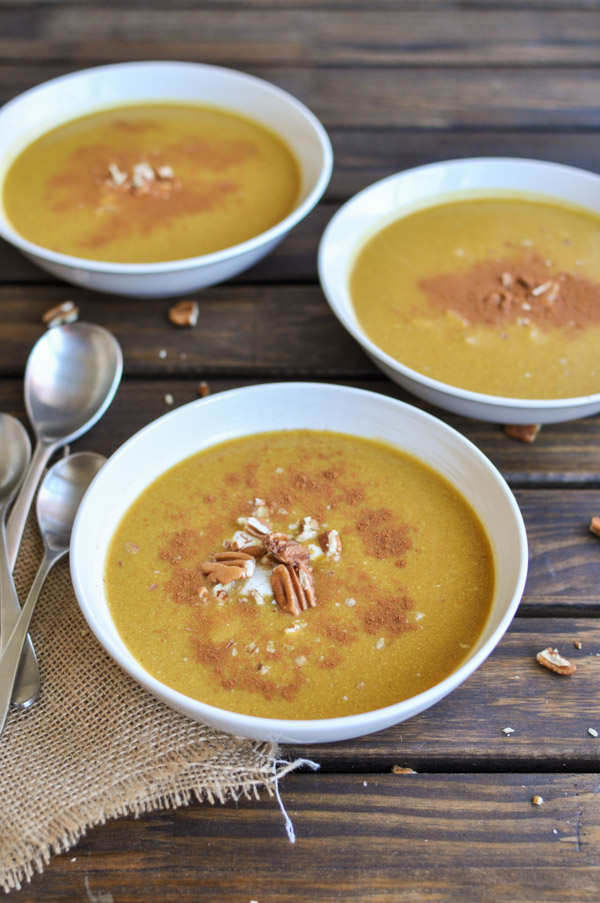 This Butternut Squash soup combines roasted butternut squash, apples, and pears, to make a soup that has the perfect amount of sweet and savory in one bowl.  Top it off with some coconut milk and my Cinnamon Maple Pecans, and you have a soup that is downright irresistible. 

Now, this soup does take a little bit of time to prepare, but it is so worth it…and if you are in a time crunch, you can skip the roasting step.  Although, I wouldn't if you aren't short on time; roasting brings out more of the natural sugars from the produce, and adds a fabulous depth of flavor to the soup.

Most of the ingredients for this soup are pantry staples, so there is no excuse not to make it for dinner…tonight!  You will be glad you did!