Find YOUR healthy Recipes on

One of our favorite things to eat during Summer is a big, fresh salad, loaded up with all the goods. This season is filled with a variety of vegetables and leafy greens, making it the perfect time to try out some new salads.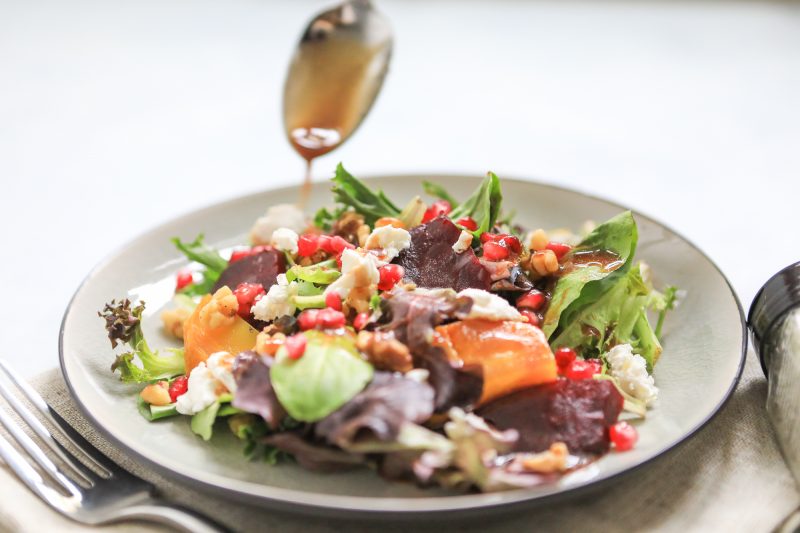 In our opinion, a good salad has one or more of the following characteristics:
Satisfaction. To make a salad feel satisfying and not like you are eating just lettuce, it is important to not skimp out on the healthy fats and proteins! These two things are vital ingredients for a satiating salad.
Contrasting flavors. Who doesn't love a good salty + sweet combination? Including something sweet, like fruit, is a great way to add some variety to your salads. 
Texture. Adding a variety of textures to your salad keeps them interesting. For example, I love pairing a crunchy apple with something softer, such as beets. 
A perfect dressing. Choosing the right dressing for your salad is key. Thinking of flavor combinations that can enhance your salad, but don't go so far as to steal the show can be tricky. In these recipes, we have got you covered on that part. Also, over/under dressing your salad is an important thing to keep in mind. Choose the salad-to-dressing ratio that makes you happy!
Now that you have these helpful hints, here are our favorite Summer salads and dressings that we know you will love too!
Salads: