ready in:
7 hours and 30 minutes
Serves: 2
Slow Cooker Lamb Shanks
I have really been enjoying using my slow cooker to make a bunch of amazing recipes, some of which include Slow Cooker Cashew Chicken, Slow Cooker Osso Bucco and Slow Cooker Beef Pot Roast. When I first bought my slow cooker back in 2012, it stayed unused in the cupboard for more than 12 months. These days I cook with it 1-2 times per week. I am certainly making up for lost time. Today's recipe - Slow Cooker Lamb Shanks - is a beauty. Lamb Shanks may feature prominently on the menu of many great restaurants, but they are fairly easy to make at home, especially when using a slow cooker. You will find when using the slow cooker that the meat will be literally falling off the bone once it has finished cooking. I have included two methods with this recipe, the first is my preferred method and involves an extra 30 minutes of prep time. The second method is perfect if you do not have time to do the prep and you basically throw everything straight into the slow cooker. Hope you enjoy my latest slow cooker recipe.
Slow Cooked Lamb Roast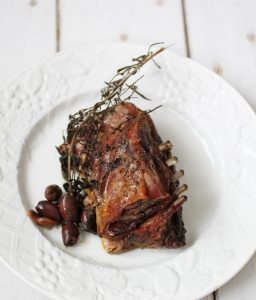 Slow Cooked Lamb Shoulder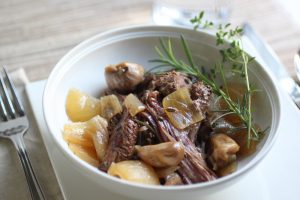 Slow Cooked Grass Fed Beef
Slow Cooked Grass Fed Beef infused with Bacon
Slow Cooker Butter Chicken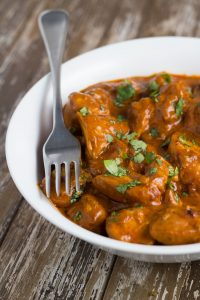 A long, long time ago, I used to eat out and get takeaway a few times a week. I did love to cook, but when I was getting home late from work, it was easy just to buy dinner. When we would eat at an Indian restaurant (or get Indian takeaway), I would order one of two dishes - Butter Chicken or Chicken Tikka Masala. If I ever made one of these dishes at home, it would usually be from a jar. These days I like to know what goes in to the meals that my family eats - and this means fresh, whole foods and a variety of herbs and spices - no numbers, and no crap. I have made Butter Chicken several times before from scratch, but never using a slow cooker. Seriously, why did I not have one of these babies before!! Cooking is so easy when you use a slow cooker (easy enough that you don't need to settle for takeaway, so long as you plan a little bit ahead) and the results are fantastic. If you are cooking meat, it is always really tender or falling off the bone, depending on what cut of meat you are cooking. This version of Butter Chicken is delicious, healthy and so easy to prepare. I would have to say it is in my top four slow-cooker meals, along with my Slow Cooker Cashew Chicken, Slow Cooker Lamb Shanks and Slow Cooker Osso Bucco.
Slow-Cooked Steak and Eggs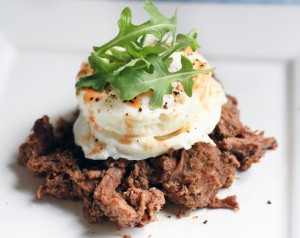 Some days (okay, most days) we just want something simple for breakfast. This one is really easy to prepare, especially when you already have some slow-cooked steak (or pulled pork) on hand. For a little kick, try drizzling your eggs with a bit of Tabasco sauce.
Coffee-Rubbed Ribeye Roast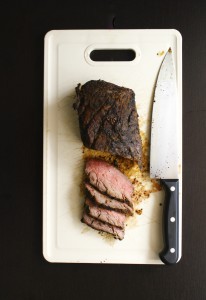 Ribeye roast is a tender cut of meat that is succulent when slow-roasted at low temperature in the oven. Fresh-ground coffee is an incredible dry-rub ingredient to season meat as it gives it a smoky, deep flavor without overpowering the natural taste of the meat. This roast recipe is great for a Sunday dinner and is sure to please any palate!
cook:
1 hour and 20 minutes
ready in:
1 hour and 35 minutes
Serves: 6
Classic Lamb Roast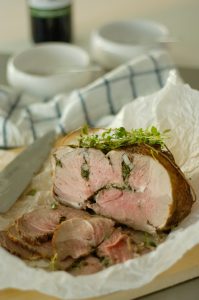 Seasoned with lots of fresh thyme, rosemary and garlic…seared and then cooked in the oven.
ready in:
3 hours and 20 minutes
Serves: 4
Slow-Cooked Beef Ragu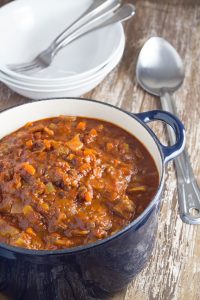 Beef Ragu was a meal my husband and I really enjoyed back when we lived in Canberra - the perfect meal to get through a winter in one of Australia's coldest cities! Back then we often served it with pasta, which we later discovered had contributed to some health problems - which kind of took the fun out of things. With a few key adjustments to the ingredients list, I am really pleased to bring you my latest (re)creation: Slow Cooker Beef Ragu. What I really love about this meal is that the flavours work so well together, the beef is really tender, and the sauce is rich - even though I have substituted in beef stock for the more traditional red wine (in the interests of keeping it healthy!)
Slow Cooker Beef Pot Roast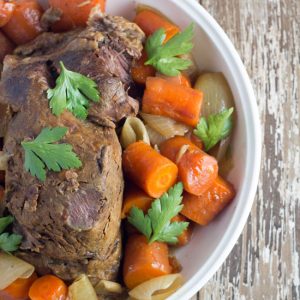 Healthy, tasty, paleo, gluten, dairy free AND oh so easy to make!!