As I'm typing this, I'm sitting in a hotel in Chicago. Within the past twenty-four hours, I was able to meet two of the individuals you're about to meet in this post (Nora, of A Clean Bake, and Katie of Personally Paleo). I had only spoken to each of them on the phone, but I felt as though I had known each of them for years.
I've never been a fan of reality TV, and I can't stand E! online. To me, celebrities and The Real Housewives don't hold a candle to the amazing people I have interviewed through our Success Stories column at Primal Palate. From a teenager who was so sick she has to eat through a feeding tube, to a man who lost 200 pounds in a single year; these are the stories I find inspiring. I've spoken to people who were chronically sick, and others who were overweight their entire lives. Each story is different, but the common theme is how determined these individuals are to make health a first priority. For all the hours I've spent listening to these people and for all the pages I've written, there are certain quotes that really struck a cord in me. So whether you're feeling frustrated on Paleo, need a bit of tough love, or just want to know you're not alone in this; hopefully one of these stories resonate with you the way they did with me.
Thank you to all of our success stories at Primal Palate! -Kara
---
"Some days, I would cut off a limb for a gluten-free pizza. But gluten-free pizza and gluten-free cookies does not heal bodies, the last time I checked." –Jen Robins, Predominantly Paleo 
Jennifer Robins is an incredible mom, blogger, and soon-to-be-published author of two Paleo cookbooks. She is also incredibly resilient, going from a young, healthy person to someone who was given twenty different diagnoses. Read how she healed herself here.
"I wish I could say, "This was my diagnosis, this is what I did to heal, and that cured me," but it's not so straightforward. It felt like death by a thousand paper cuts." – Nora, A Clean Bake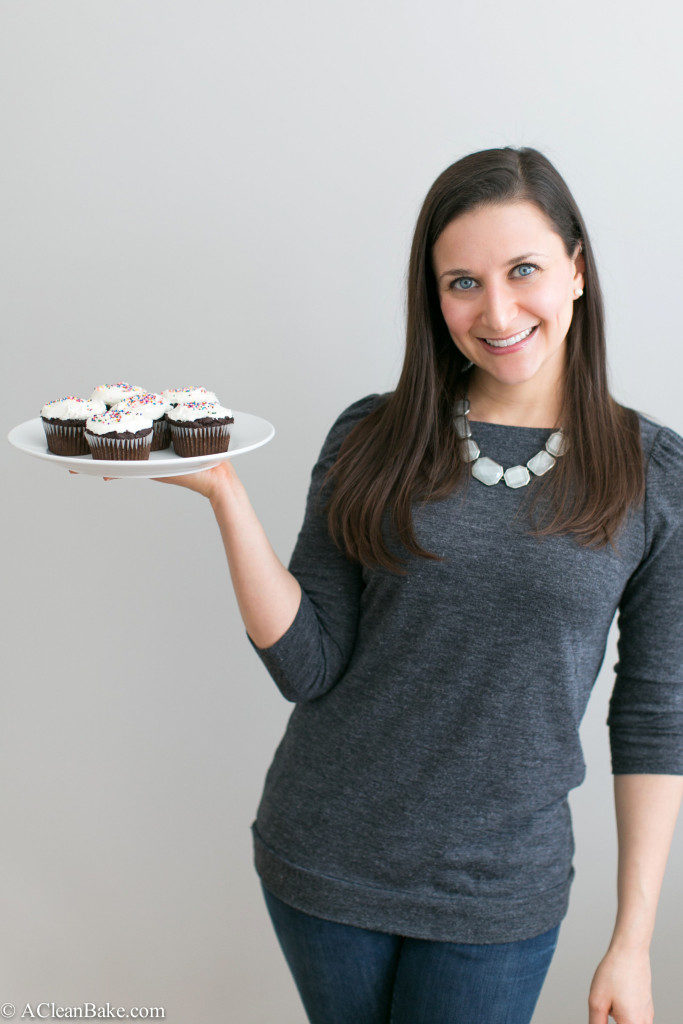 When I interviewed Nora, she told me she used to lay in bed thinking, "I don't know what's wrong with me, but I'm broken, and I don't know when I'll get better." If you have ever sat in a doctor's office and prayed a test would come back positive just so you could finally figure out what is wrong with you, you have to read Nora's story.
"I've had so many friends go on diets, and it was purely for aesthetics.  To me, that is such a shallow reason that it will never actually stick.  Looks fade; this should be about your health." – Grace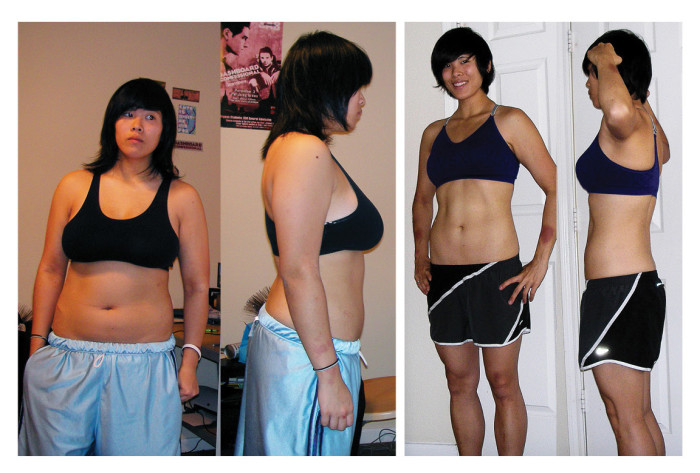 When I asked Grace what motivated her, she told me it was motivating others. When she made a lifestyle switch to Paleo, her friends and family followed her example, making healthy decisions as well. See how she did it here. 
"I didn't want to live my life with half its potential because of food. That's why I cut it out." – Jessi of Jessi's Kitchen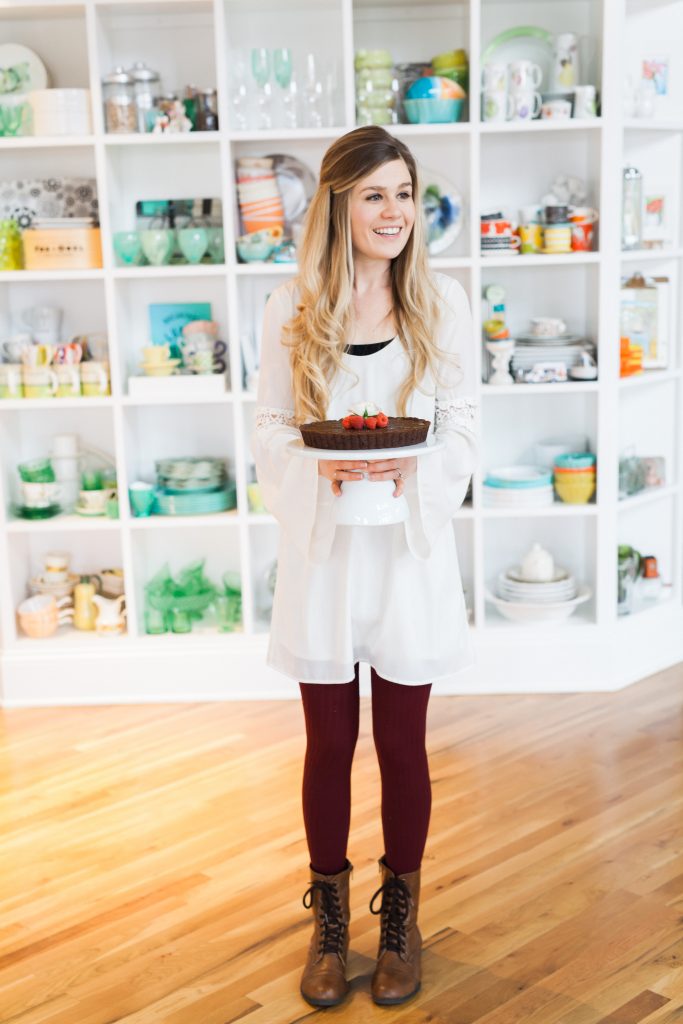 When I asked Jessi if it was hard to switch to a grain-free diet, I was shocked when she said no. "When I went in for my doctor's appointment, I didn't even question it," she told me. "I would have done anything to not feel like that anymore." Read about how she treated her hashimoto's here.
"It's not about them, it's about me. I was a mom at age 19, it's been about everyone else my entire life. This time, it's about me." – Jennifer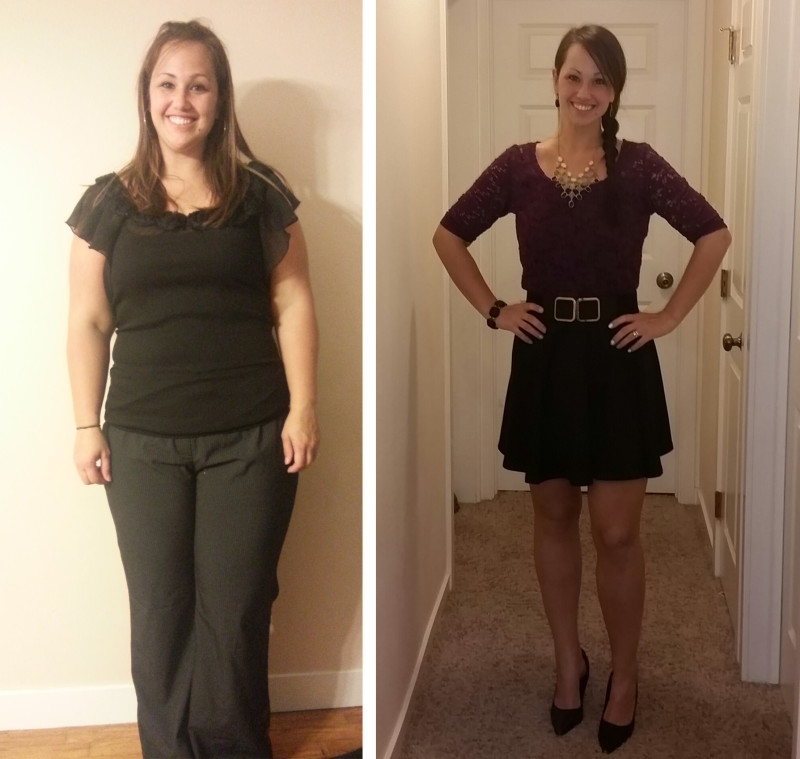 No one wants to turn down the office birthday cake, or be "that guy" who brings their own food. Jennifer could not have cared less. She's never cheated, she doesn't compromise, and you can be sure she's not sorry about it. For every person who has ever thought they don't have the free-time, funds, or lifestyle to put their health first; keep reading to see how this supermom made it work.
"I tell people all the time: when you feel terrible from eating one simple thing, it's easy to cut out." – Breanna, He Won't Know It's Paleo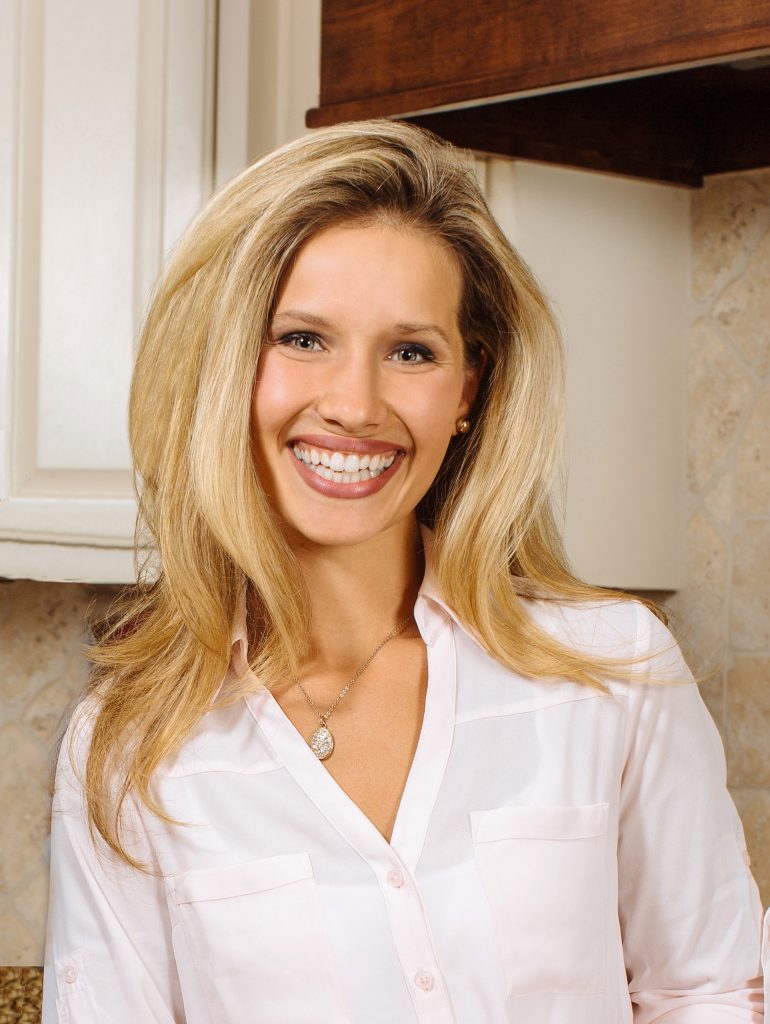 After being diagnosed with celiac disease and Hashimoto's, Bre'anna switched from a standard diet to gluten-free, to dairy-free, to Paleo; to ultimately the AIP protocol in 2013.  She started her blog to show everyone that AIP doesn't have to be limiting. Keep reading to see how she healed herself. 
"If something scares you, you SHOULD do it. If taking a week off from the gym scares you, you should do it. If eating a chocolate bar scares you, you should eat it. Always do the things that scare you. It's the only way to erase those awful demons from your life." –Meg, Meg the RHN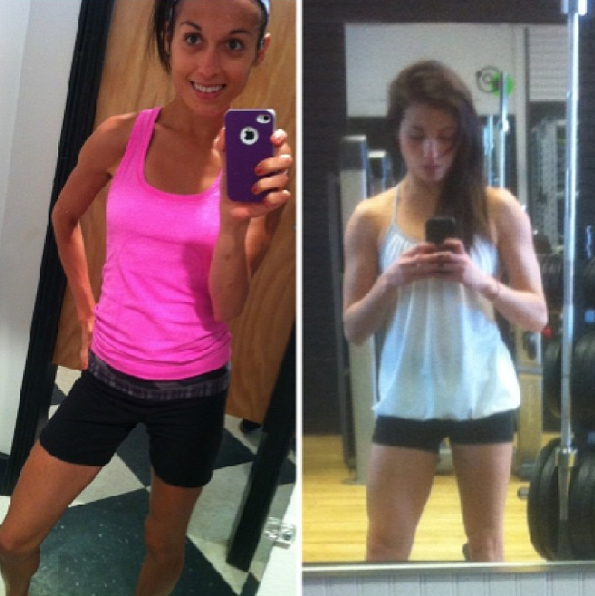 Meg is the only person I've ever spoken to who used Paleo to gain weight. After struggling with eating disorders throughout childhood, she did dropped below the 90 lb mark in high school. Now, she is a holistic nutritionist and an advocate for self-love and acceptance. Read her full story here.
 "You think organic food is expensive?  Have a heart attack.  That's pretty damn expensive." -Jamison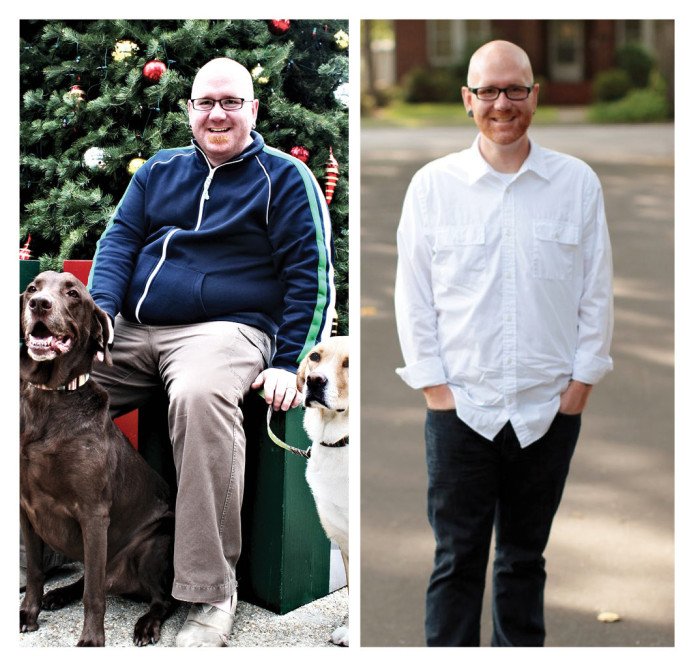 Jamison switched to Paleo while lying in a hospital bed, recovering from a heart attack at only TWENTY-SIX YEARS OLD.  Having lost his older brother to a heart attack as well, Jamison made a major life change. See how he lost 100 pounds here. 
"Everyone is dealing with something. I try to put things into perspective: I may not have great health, but I do have a great family." –Gabriella, Beyond the Bite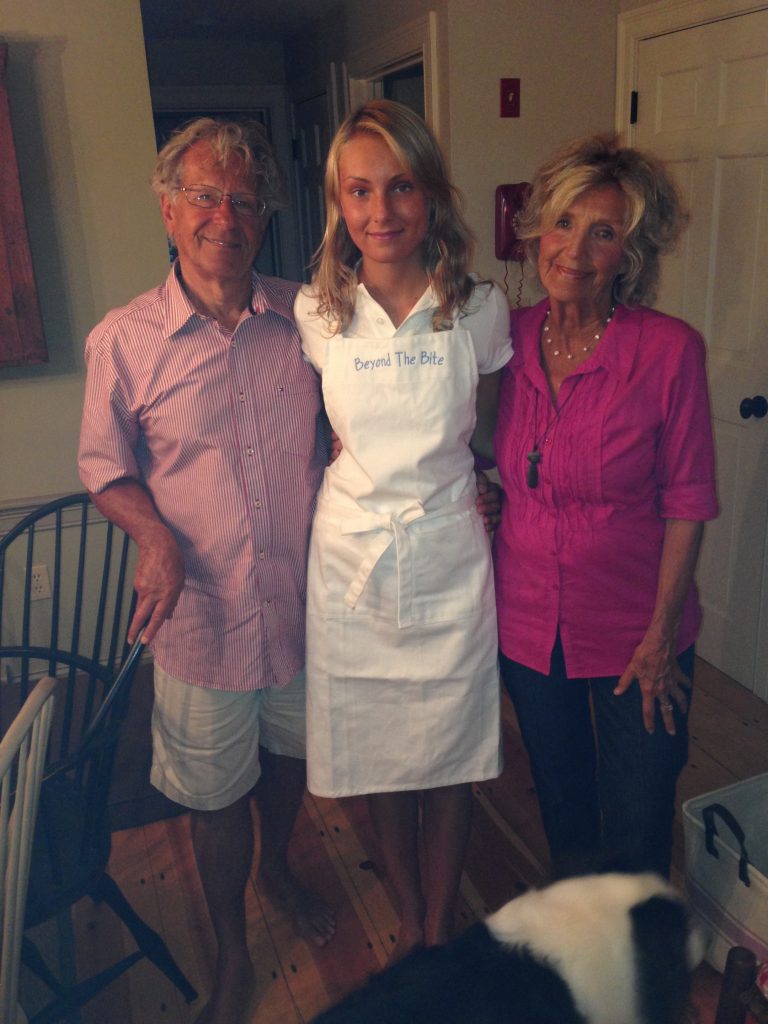 Chronic lyme disease caused Gabriella to drop to 80 pounds, and be bed-ridden for eight months. Even though she was literally sick for half her life, she still kept a positive attitude. See she keeps things in perspective by reading her story. 
"To this day, I cannot pinpoint exactly when or how I made that change happen. I literally woke up one day and realized how unhappy I was, and I thought,"Ok. You CAN control your own happiness." – Katie, Personally Paleo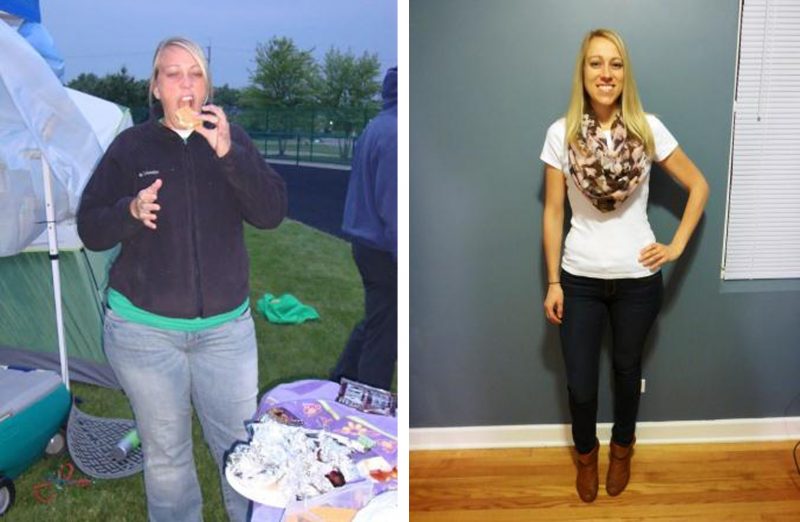 Katie lost 85 pounds after switching to a Paleo diet. She has a gift for keeping things in perspective, advising people to not try to be perfect. "There are some days when you're just going to want to eat a Snickers bar," she told me. "It doesn't mean you're doing anything wrong; it means you're human." Read her full story here.
---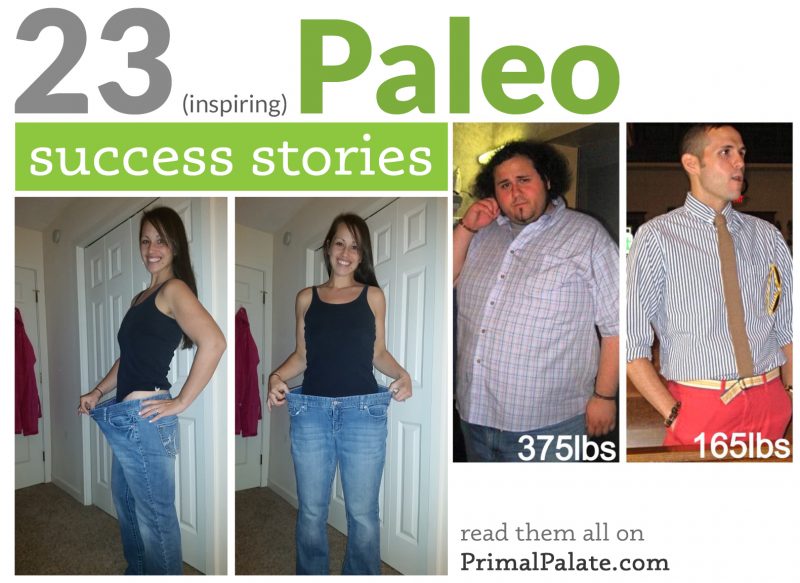 ---
(ON SALE for 20%-off!)

Our 30 Day Guide to Paleo eBook is an absolutely fool-proof guide for anyone that wishes to give the Paleo Diet an honest shot for 30 days. When someone says "try it for 30 days," we actually show you how to do it. Nice, right? Adopting a foreign way of eating can be a major challenge, and one that we have vastly simplified in our 30 Day Guide to Paleo program.
The 30 Day Guide to Paleo Program Includes
Two different 30-day meal plans (that's 60 days of meals planned out for you!)
Over 180 recipes that are amazingly delicious, and easy to make
All the information you need to start Paleo today
30 Paleo Tips and Tricks Guide
Exclusive emails for two months of guidance, encouragement, and tips
Access to the 30 Paleo forums on our website
and, Additional online support via our facebook page
That's less than 50 cents per day for our foolproof 60-day meal plan and 180+ recipes. If you're not ready to buy the guide, no problem. Sign up for our free emails anyway – our gift to you!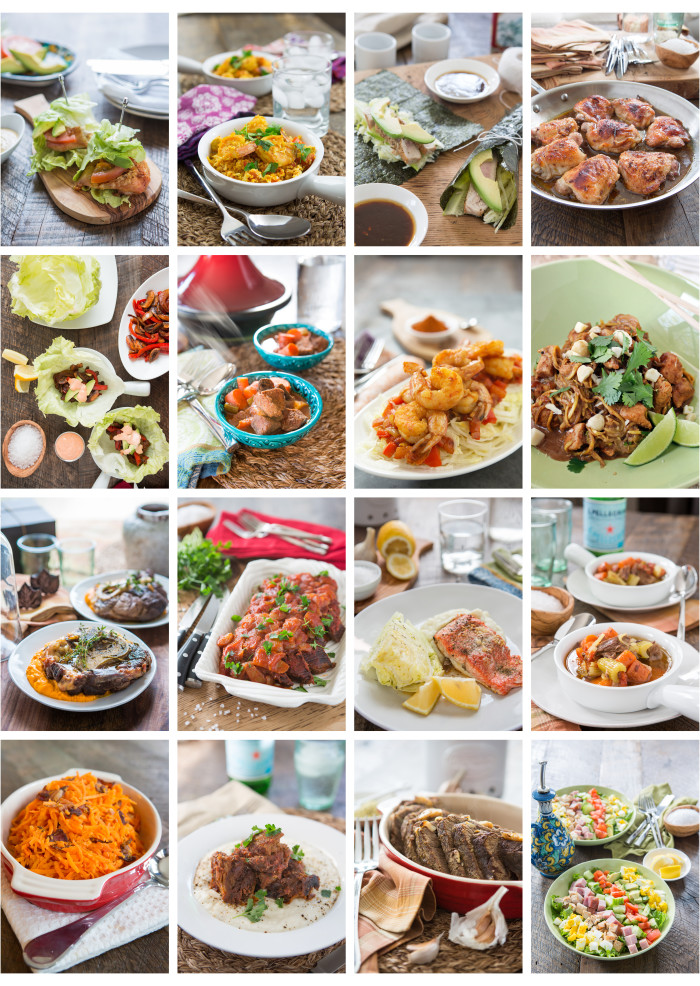 Normally $29, on sale for $23 !