For this Featured Contributor Friday post, you get a two-for-one deal: Not only is this blogger incredibly talented (and a contributor for The Best Paleo Recipes of 2014 Cookbook), but she also happens to be a Paleo Success Story.
Jessi Heggan was diagnosed last year with Hashimoto's, after seeing numerous doctors for symptoms she couldn't explain. At only 24 years old, she knew there was no way she would have the pain she was feeling, if she truly was, "just fine." At the time of her diagnosis, she didn't even know what Hashimoto's was. Although she was told to eliminate (what seemed to be) half her diet, she used her culinary skills to make sure her new lifestyle never felt limiting. Keep reading to hear her story, catch a glimpse of her recipes, and see what tricks she has for the kitchen!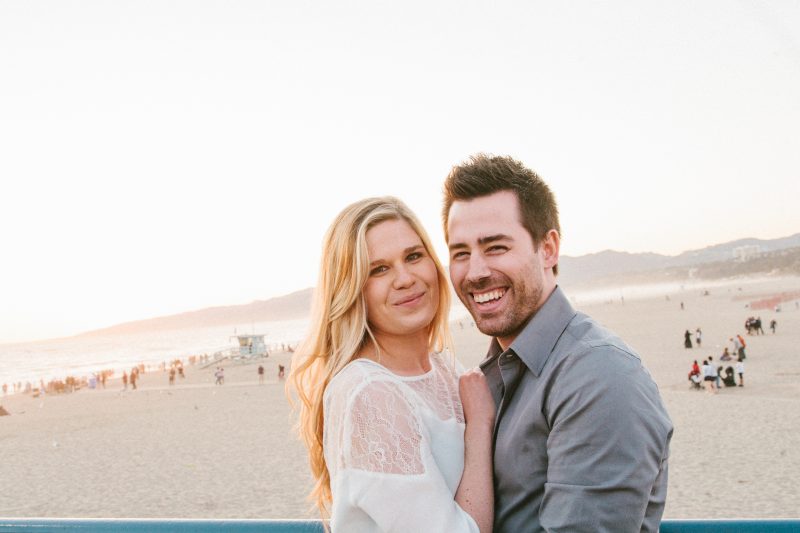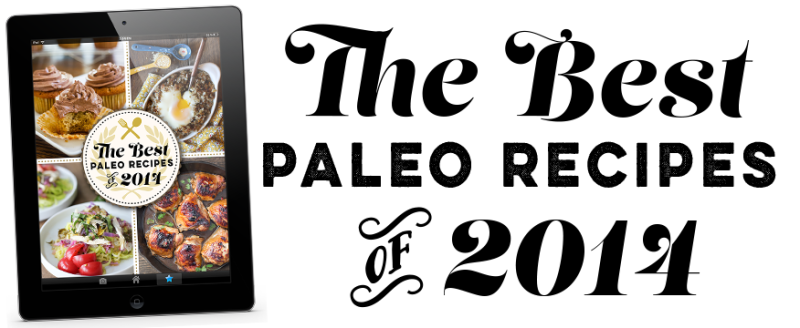 First, tell us about the recipes you chose for The Best Paleo Recipes of 2014 Cookbook!
I did a mixture of "fan favorites" and my own personal favorites. I like them all, but obviously have some I like more than others.
The Citrus Slaw is one that is really popular; it's also one of my favorites. My sister said, "You have to put that one in there, it's my favorite recipe of yours!" It's a great side dish, especially in the summer.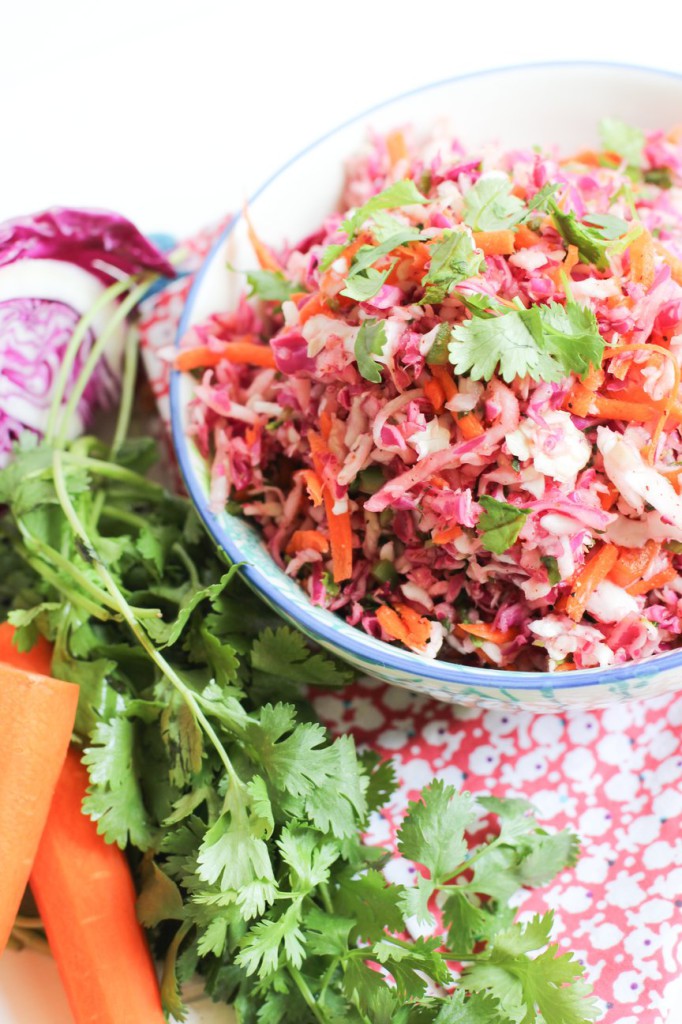 The Cherry Limeade is one of my favorites, and I wanted to include something fun, not-super-traditional, in the book. I want the recipes to appeal to a wide group of people, and I feel this recipe does that.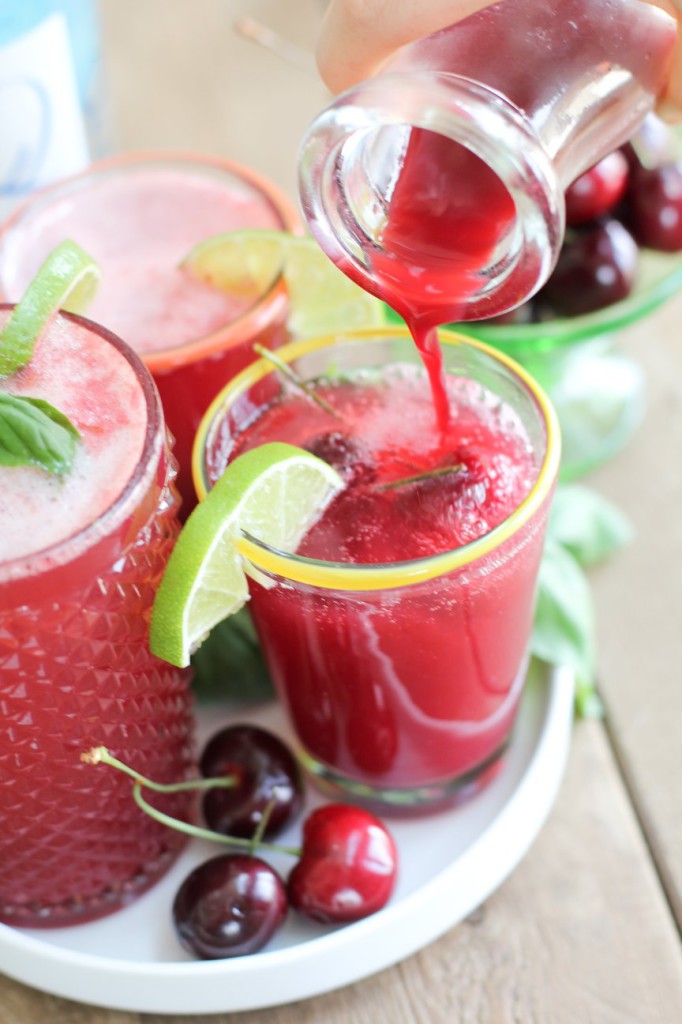 I love guacamole; I have a whole list of guacamole recipes I'll work on this summer. The Peach Guacamole was featured on Buzzfeed, so it gets a lot of traffic. Plus I love showing how guac can be so versatile.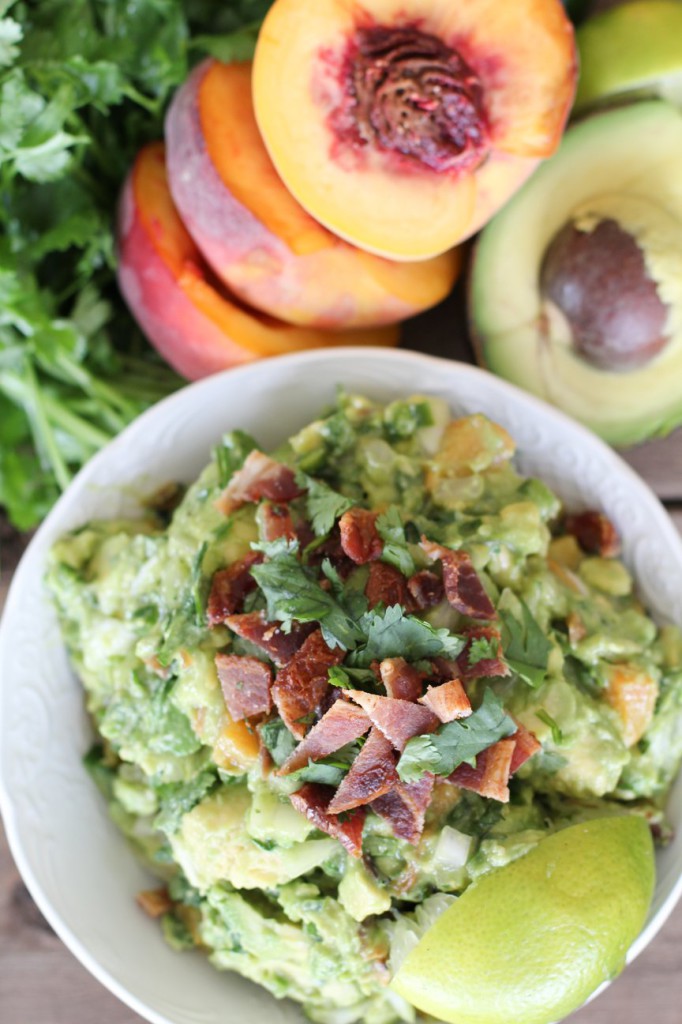 I wanted to add an entrée that was simple, so I went with zoodles. The recipe is perfect for spring or summer, full of things that you can get at the farmers' market. It's super easy and refreshing, too.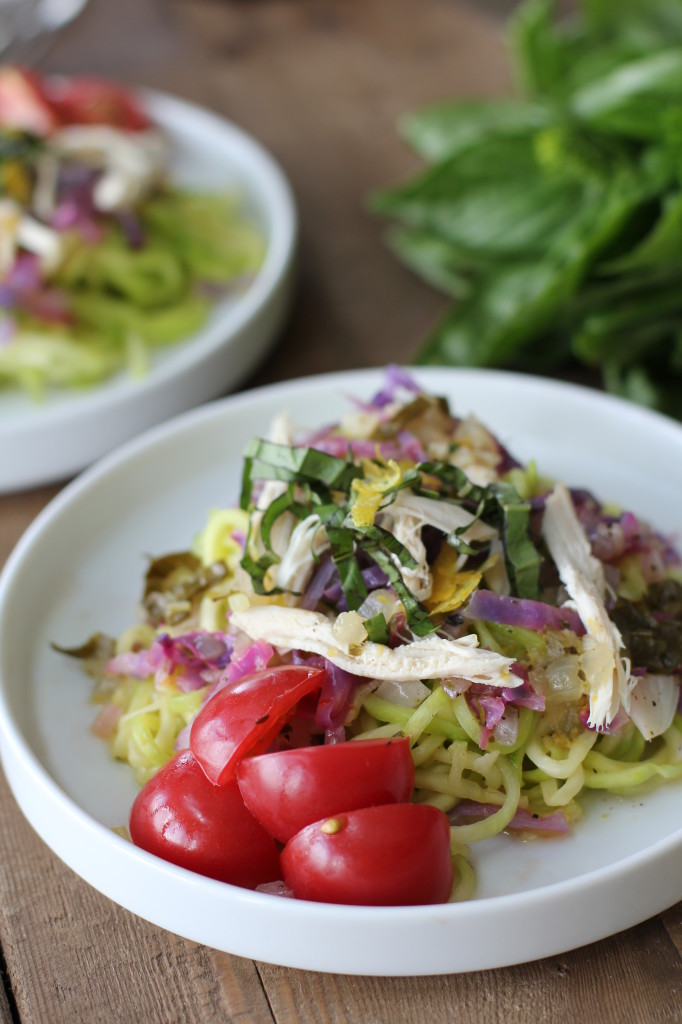 The dairy-free hot fudge was my baby. I love fudge, but can't have dairy, so I made it dairy-free.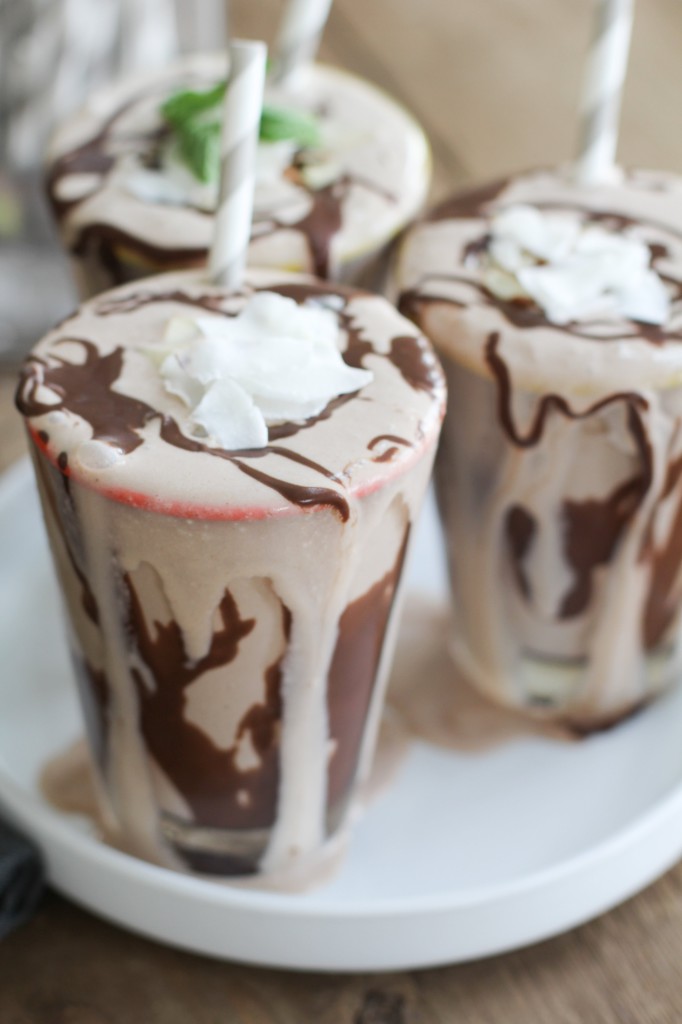 The Ancho Chile Butternut Squash Soup was the new one. I went round and round with what I wanted to do for a new recipe, and finally decided on taking a unique twist on the classic soup. I love chilies of any kind, so this ended up being one of my favorites.
You are using food to help treat Hashimoto's. Can you tell us about the path that led to your diagnosis?
I was diagnosed with Hashimoto's last year, when I was 24. My husband and I were married the year before, and shortly after I started to feel really bad. I could never pinpoint what it was; I just assumed it was something hormonal. I was never in excruciating pain, but I just didn't feel like me. The pains became very insistent, but several doctors told me I was fine and "perfectly healthy." I told my husband, "I'm NOT fine! I don't feel good!"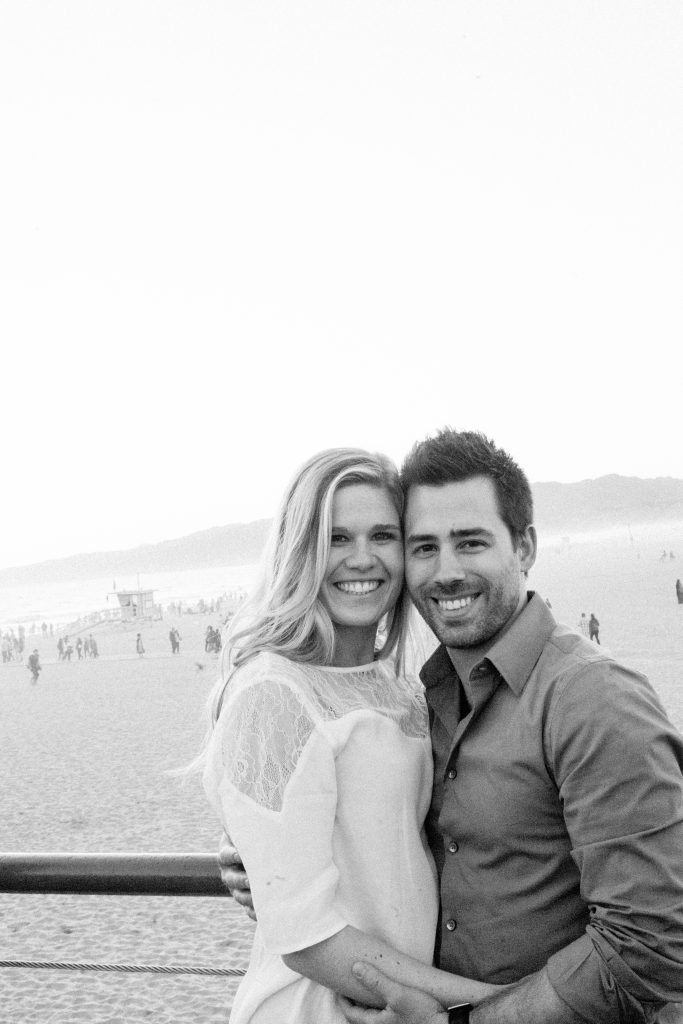 Finally, one of my friends saw a practitioner who specializes in hormones, and recommended her to me. I sat on a waiting list for six months to see her. I wanted to see someone who would actually listen to me. I went to her and told her how I felt: that my stomach "felt big" when I ate, I couldn't breathe well, and I was having these weird pains. It was the first time someone just nodded and said, "Ok," as if it was the most normal thing in the world. It was as though she knew right away I had something wrong with my thyroid.
She told me to eliminate the seven common allergens (corn, wheat, soy, dairy, legumes, peanuts, and yeast) for 21 days. This was right before Thanksgiving, so I thought, "Ok, I'll do this 'diet' for three weeks, then pig out at the holidays." Ironically, it didn't turn out that way. In one week I was diagnosed. When I got my labs back, all I said is, "What is Hashimotos??" I'm a research nerd, so the flood gates opened and I started reading, researching, and listening to everything. Right away I realized I wasn't going to be able to pig out at Thanksgiving like I thought.
And when/how did you stumble upon Paleo?
I was miserable for those 21 days leading up to Thanksgiving. I could not believe the withdraws I was having. I thought, "I never want to be this addicted to food again. I never want food to do this to me again." After those three weeks I thought, "Ok what do I do now?" You don't really ever hear people discussing Hashimoto's at all – except in the Paleo community. So I looked into it. I knew that what I was doing was not cutting it. When I cut out wheat and dairy, my stomach wasn't so swollen, and my head was a little clearer. But I still wasn't getting overall relief. When I cut out legumes and grains, I saw a noticeable difference.
Today, my Hashimoto's is under control, but I wouldn't say I'm in "complete remission." I don't have flare-ups anymore, and 90 percent of the time I feel good. It's always something I'll have to deal with, but it's definitely under control.
Was it difficult cutting all those foods out, cold-turkey?
When I went in for my doctor's appointment, I didn't even question it. I would have done anything to not feel like that anymore. As time went on and I learned more about the disease, it became apparent it wasn't negotiable. I didn't want to live my life with half its potential because of food. That's why I cut it out.
Everyone is different. You'll see one person following one path, and another following one that's the total opposite, and your'e left thinking, "Well what am I supposed to do!?". You need to figure out what works best for your body. I think elimination diets are great, and Paleo is a great way to start. I took a lot out [of my diet] at once: the seven major allergens, plus legumes and grains. Slowly, I added back in a few things: eggs, rice, and yeast I handle in moderation. I can't handle gluten or dairy at all.
Where did you learn to cook? And how did that affect your transition to Paleo?
Cooking is very therapeutic for me; the challenge of combining flavors is a way to distress. Doing projects with your hands, can be very therapeutic for the mind. My mom was a big baker growing up. I think that's why I love to cook – there are pictures of me sitting on the counter, covered in flour, helping her bake. I started learning more skills during high school while working at William Sonoma. Then in college, my roommate's dad owned a catering company. It was the single hardest job I've ever worked.
It was hard for me to change so much of my diet all at one time. I think you have to be really ready for it mentally more than anything. You can't force someone to want to change those things. I was at that point where I was ready to feel better. Since I love to cook, I was also eager to make things I enjoyed. I didn't want my love of cooking to diminish because I couldn't have wheat or dairy. That's one of the reasons I started my blog: to keep it fun.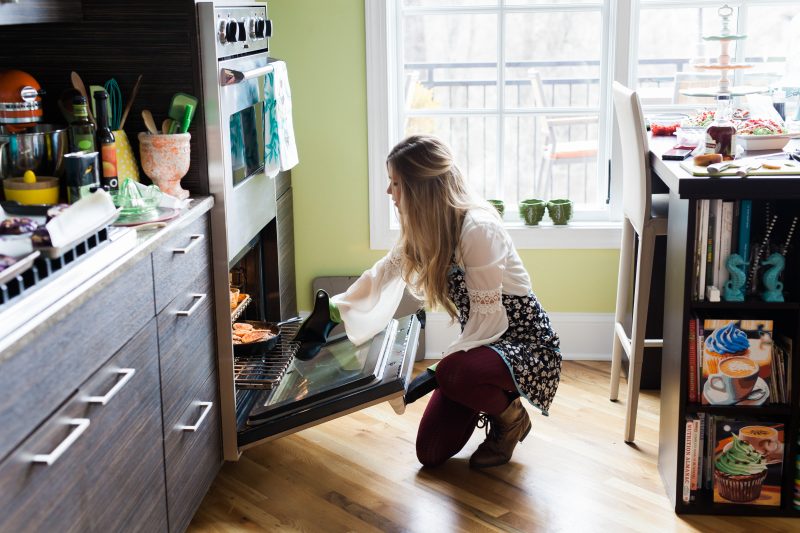 Let's hear some of your culinary tips!
Fresh herbs, particularly cilantro, are staples for us. Citrus is also a great thing; the zest from citrus is a great thing to add to dishes. We go through lemons and limes like no other around here. Plus, those two things (herbs and citrus) don't typically bother anyone's stomach.
Here's another tip, and honestly it took me over a year to figure this out. I have found that whatever I am fixing for dinner, can usually be used for breakfast. For example, if I am roasting sweet potatoes, I go ahead chop up an extra one for the morning. This one simple thing can save you a lot of time in the morning.
 What are some of your must-have kitchen tools?
One of my favorite tools is a hand juicer for lemons and limes. I use a lot of citrus in my cooking, so it's totally worth it. Plus it's just six bucks! For a long-term investment, my must-have is a food processor. If you're doing a whole foods' diet, it helps with prep time, snacks, and all sorts of things.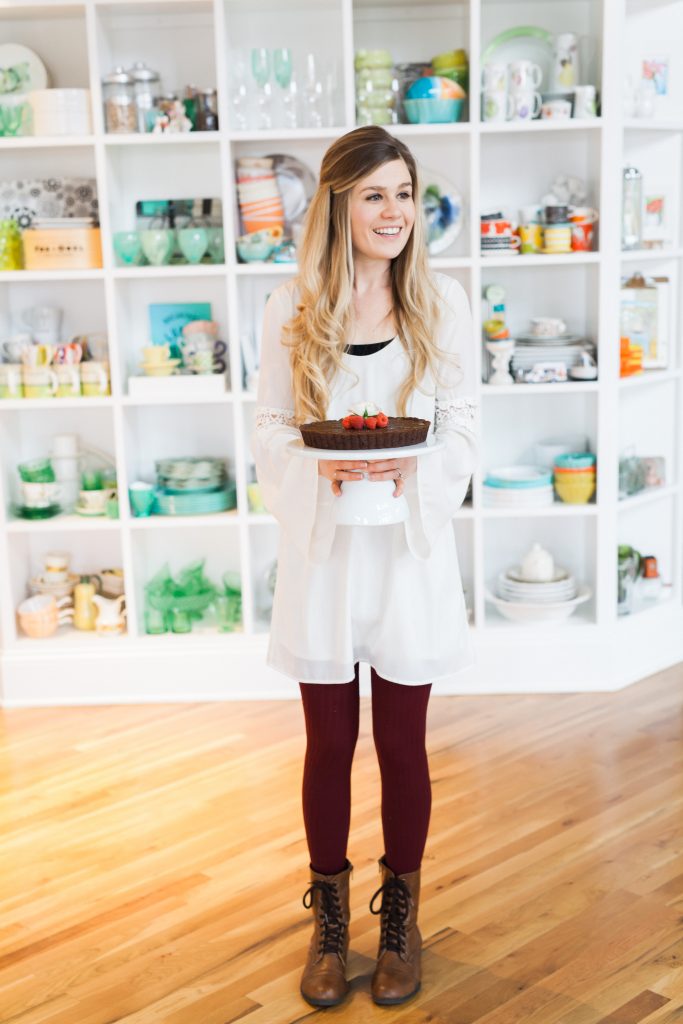 What advice do you have for someone dining out on Paleo?
Dining out can be tough. My go-to is just a lettuce wrap burger – almost any restaurant is capable of serving that. Chipotle, and the hot-food section at Whole Foods, also offer great options. Other than that, it's just about finding a place  that will be compatible with how you're eating. And you should always ask questions. If I forget to ask about a certain ingredient, my husband will always speak up for me and say, "But does it contain [blank]?" It also depends on where you live in the country. If you come from a small town, there might not be as many restaurant options. However, no matter where you live, you're always safest ordering two things: meat and vegetables.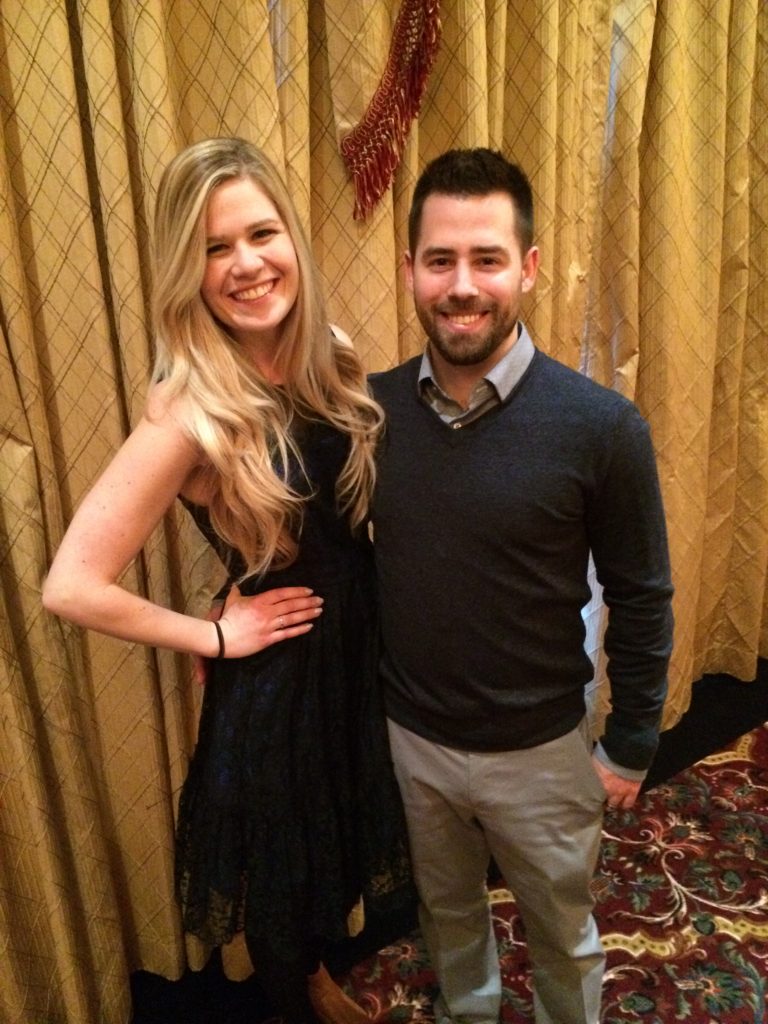 What about social gatherings? You're only 25, what do you do when all your friends want to go out for pizza?
My husband is super wonderful, and super supportive. He always says, "This is the best food we've ever had." Socially, it can be more difficult. You have friends you want to spend time with, and food is a sociable thing. It's hard to be the "different" one in the room who's not eating, because there's nothing you can eat. Here's how you can deal with it:
Find friends who are willing to eat what you eat,
Bring something. Always. Or,
Have snacks in your purse.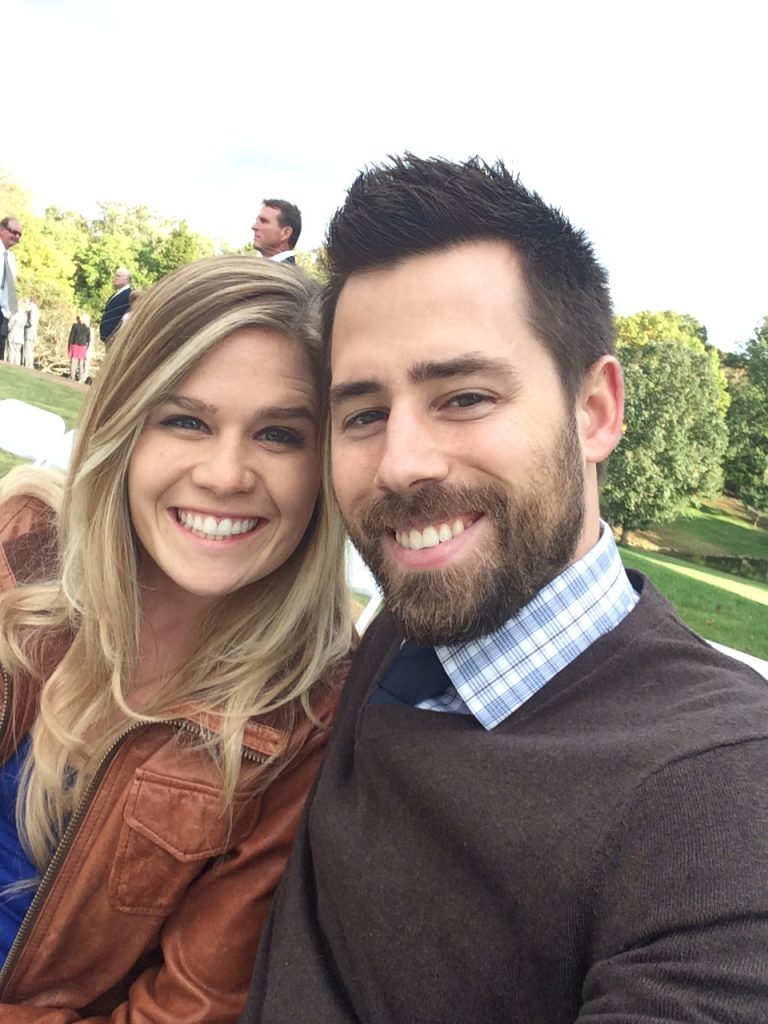 Good friends will always understand, but the reality is you're going to have a lot of people who don't. You just learn to grow and have grace for those who don't understand. Mentally, you just have to accept that you won't always be able to eat or enjoy everything.
Do you have any advice for someone who finds Paleo limiting, or is struggling with the transition?
I think focusing on what you can eat, not what you can't eat, is a good place to start. If this means literally writing a list of all the foods you can eat and circling which ones you enjoy, then start there.
I have learned to completely change my relationship with food. I would never say I was addicted to food, but when certain things are taken out, you look at it differently. We look at food as guilt; we connect emotion to food. When I started looking at food as something that would heal me, rather than hurt me, it changed things. It was weird to look at food and want it, not just because it tasted good, but because I was thinking, "This will make me feel better."
Your photos are absolutely stunning. How did you become such an amazing food photographer? And do you have any projects planned for the upcoming year?
I don't really know! I learned food photography through trial-and-error; it just comes down to playing around with the camera. I just think it's fun to make real food look so appealing. I use a camera borrowed from work, and it was just a progression of figuring stuff out. I love studying photos when I flip through magazines and cookbooks.
Let's see, upcoming projects: I feel like I'm always brainstorming! I always have a million ideas running around my head. My sister, my best friend, has Hashimoto's too. It's a blessing having someone that close to you going through the same thing. We know so many people who think they'll never enjoy food again. We want to do a Transitional Meal Plan, offering options to those individuals.
I would also love to do more collaborations, like the Paleo Dinner Party I did with Redeeming Love Photography, or the Easter Brunch Menu I did with Coconut Contentment.
Any famous last words?
My best advice is to be your own advocate. Study and read a lot: there are autoimmune summits you can attend, and podcasts you can listen to. Really allow yourself to own your disorder, and come to understand it. Secondly, have a community of friends and people you can talk to. A huge part of healing is community. You need community to achieve emotional, spiritual, and overall wellness. And finally, learn to enjoy food again. Don't let your restrictions stop you from enjoying food.
Thanks for sharing your story Jessi!
If you would like more information on Hashimoto's, be sure to check out these Success Stories: