I cannot tell you how happy I am to introduce today's guest poster, Nora Schlesinger of A Clean Bake. Nora is such a sweetheart, and her recipes are incredible. I've been begging her to guest post since October, but her November wedding (congrats Nora!) had us push it back until now. A former self-proclaimed "Carb Queen," Nora claims she used to live off pasta, bread, cheese, cookies, and cupcakes. After becoming extremely sick, she switched from a vegetarian diet high in carbs and sugar, to a Paleo-based diet. She started her blog so people who had similar health issues could still enjoy the foods they love. Which, is exactly why I enjoy Nora's blog so much. She's not a Paleo perfectionist, nor does she claim to be. She just enjoys recreating treats and favorite foods for people who never thought they'd be able to eat those things again. And speaking of treats, you're about to melt when you see this recipe!! Thanks for sharing Nora! -Kara
Be sure to follow A Clean Bake on Instagram and Facebook, and check out her blog for her latest recipes!
I'm so excited to be here to share this recipe with you today for two reasons: first, because this is the cake to end all cakes (TRUST ME), and second because I adore Hayley, Bill and Kara and the incredible, paleo-friendly recipes that they share. They never cease to amaze me with their talent for recipe development (I mean have you seen their new cookbook??) and I am honored to be here posting alongside them.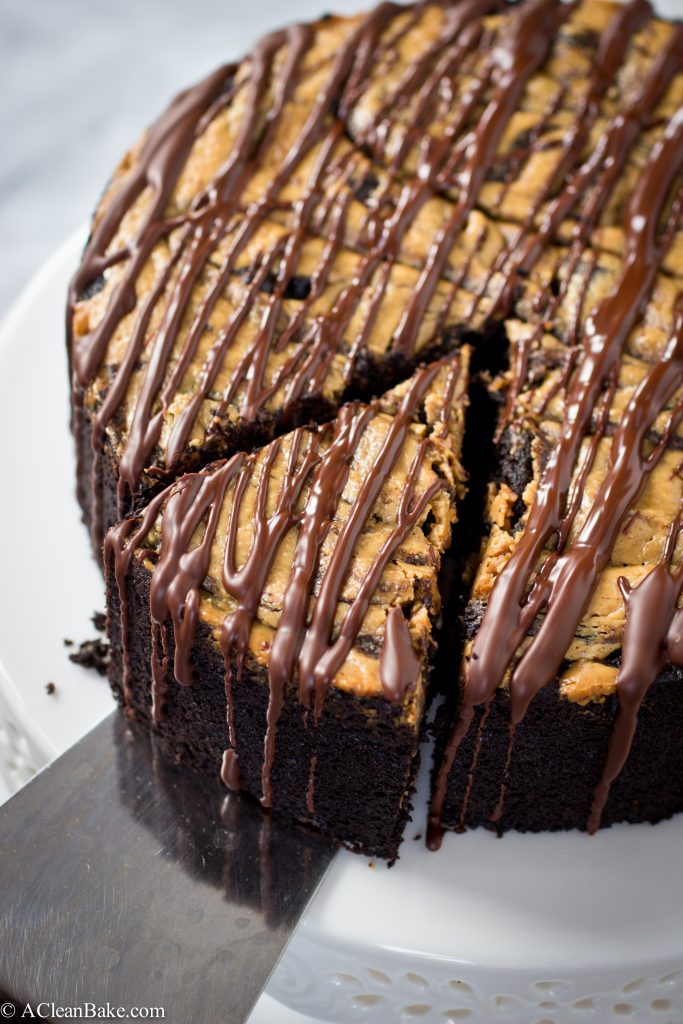 I briefly considered contributing something healthy, which I try to do fairly often on my site ACleanBake.com, to balance out the decadence. No one, including me, eats dessert all the time, and that's why, when I do have dessert, I like to go big or go home. Which brings us to this cake. When I say go big, I mean big – deep dish! Dark chocolate! And did I mention the almond butter swirl? To say nothing about the chocolate drizzle to top it all off? It's almost hard to believe this is all paleo-friendly, but miraculously, it totally is.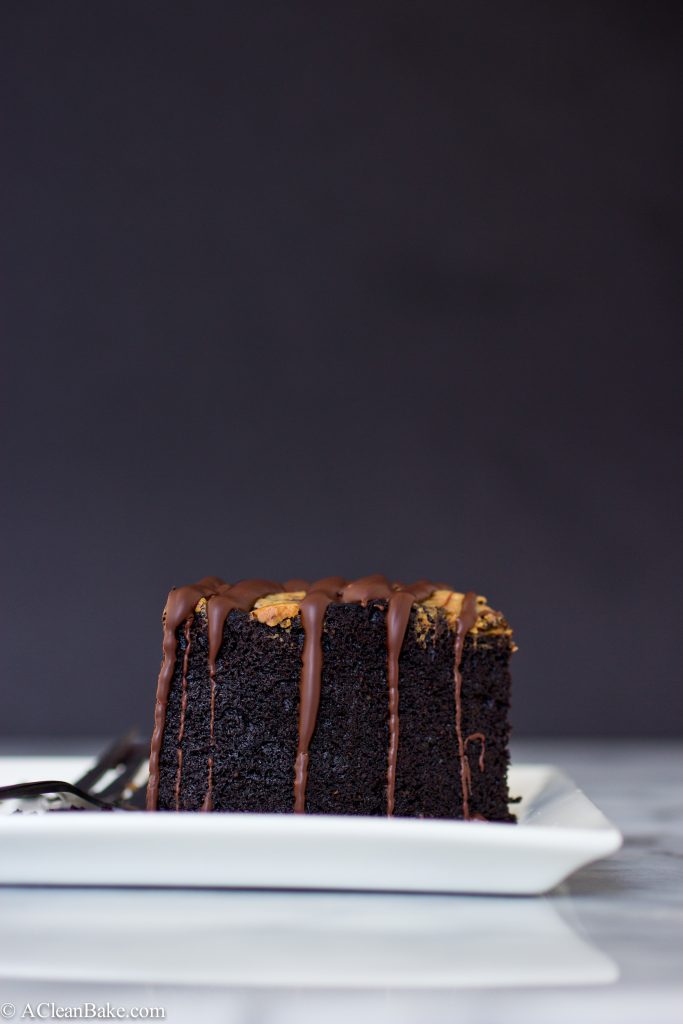 It's also deeply chocolatey, low-glycemic, profoundly satisfying, and guaranteed to sweep you off your feet. This is the perfect crowd-pleasing paleo dessert for anyone who loves chocolate, paleo or not!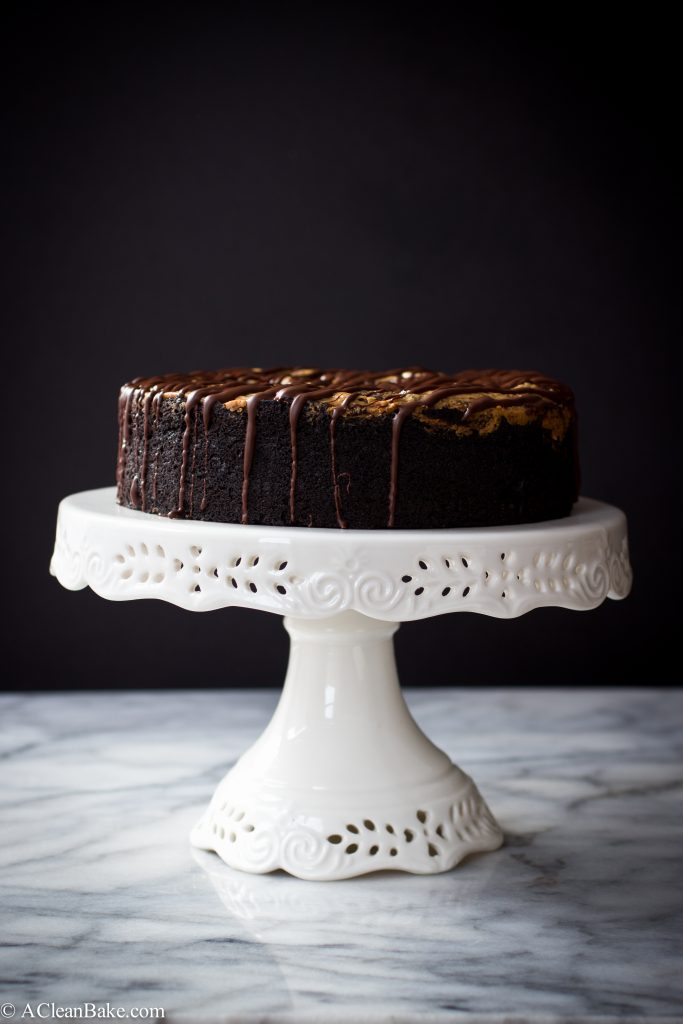 If you like what you see here, let's connect! Please leave me a comment on A Clean Bake, or say hi on Instagram, Facebook, Pinterest or Twitter. You can see many more of my paleo-friendly recipes here on Primal Palate or on my blog.