So many of you have seen that we had to postpone/cancel our book tour, and I just wanted to write a little bit about why that has happened.
As many of you know, I have been trying to work on health issues pretty much since we got married. It's been a really tough roller coaster ride, and somedays I feel like the more I do, the further away I get from any end result. I've been avoiding writing about this, because it's hard for me to talk about it. It's exhausting, emotional, frustrating, and embarrassing. Pretty much any negative emotion you can think of, and who wants to re-live that in a blog post? To save myself from carpal tunnel, and an additional emotional breakdown, I'm going to generalize a lot of this stuff, so I'm sorry that it's not going to be in extreme detail, but none of us have time for that. Ha.
So what is the deal? Well, it started simply with anxiety. I've had anxiety and panic ever since I was little. It started with a phobia of vomiting when I was 8 years old which I suspect is due to having a close family member who struggled with bulimia. I'm not 100% sure about that, but every therapist I've talked to says that is why, even though I don't remember it. When I was very young, and all of that was going on things were really challenging for me. As I got older I had much more control over my emotions and anxiety issues, and it stopped affecting my life. I had other struggles that showed up, since I've always been kind of OCD about stuff. I pick one thing in my life that isn't working, and obsess about it. For a long time it was my body, which ended up leading me to Paleo, so although I struggled with body image and weight issues for a very long portion of my young adult life, a blog, and books, and a career came out of it. The best thing that happened from it all was that Paleo helped me heal from years of disordered eating from trying many different fad diets and cleanses. Once I stopped trying to eat to look a certain way, and started eating to heal my body, all of those old issues disappeared and I started loving my body, and lost weight, and never put it back on. That is something I thought I would never in my life be able to accomplish, which gives me hope that I can tackle this as well.
2012/2013 was a big year for us.
We got engaged, wrote Gather and The 30 Day Guide to Paleo Cooking, and planned a wedding. All of which seemed totally do-able, and never did I ever think any of it would be hard for me to do. By the time we got through the books, and were mainly focusing on the wedding I started to realize that I was feeling different. I was experiencing different feelings of stress that I hadn't experienced before. I was on thyroid medication, which seemed to work for a little while, and then become too much for my system. I developed some hypochondria around this time also. If I saw a mole on my body that looked a little off I would get a blast of fight or flight, break out in a sweat, heart racing, the works. The feeling you get when you are driving and almost get hit by another car. I had myself freaked out that I had a million diseases, and it was all totally irrational.
As we got closer and closer to the wedding I started experiencing more stress related symptoms. Bill and I planned the wedding ourselves. We were the hosts, and I really wouldn't let anyone help. I didn't want to put anyone out. I wanted it to be my responsibility, and nobody else. For anyone who has never planned a wedding, it's extremely stressful. For some reason weddings bring out the worst in family, and everyone finds something to argue about. Between family wedding drama, and the physical act of planning all of the details for our wedding, I started getting heart palpitations or arrhythmia. I didn't really understand what was going on, except that my heart would feel like it was fluttering in my chest every so often, and if I cried at all it happened a lot. So of course I became scared to cry because I thought it would make me have a heart attack. Through all of this I never once thought that I couldn't handle any of the stress, I just felt like it was uncomfortable. I was still so excited for our wedding, and couldn't wait for the big day. I was planning my dream wedding, and it was going to be perfect! On top of the stress of just planning a wedding, we found out the day we picked up our wedding invitations that the owner of the house we were renting wanted to move in, and wanted us out immediately. So we had to find a new place to live 4 months before our wedding. That was fun… nothing like losing weeks of work because you have to pack up your house and move. Not to mention the part of having to find a house first!
The week of the wedding was pretty normal for me, no red flags at all. I hadn't experienced any anxiety that prevented me from doing something since I was little, so why would I think that it would happen now? I didn't even remember what that was like! The day of the rehearsal went as planned. I got my hair done, and we did all the last minute things we had to do. I had butterflies in my stomach, and didn't have much of an appetite, but none of these things were odd to me. When we got to the venue it was the same. Nothing seemed off, just usual nervousness. Then at one point I was walking down the hall, and had started talking to some family members, and all of a sudden I felt really, really strange. I got really over heated, I felt like I couldn't breathe, and felt sick to my stomach. I ran to the bathroom and unzipped my dress, trying to breathe. What the heck was going on? I felt fear rush all over me. A feeling that something was really wrong, and I had to get away from it immediately. This wasn't just butterflies anymore. Oh and remember that old phobia of throwing up? Yeah that was the icing on the cake, because I felt so sick. I tried to pull myself together, and zipped up my dress, and went back out. Any feelings of calm that rushed over me were now strangling with fear again. I grabbed Bill and went into a private room. "I think I'm having a panic attack" I said as I unzipped my dress again. "Oh my god, okay, what do I do." Bill said looking completely alarmed. (She's right, I was beyond freaked out. -Bill)  "Get my mom." I wont go into more detail of what the next 30 minutes were like, but I'll just say that I was scared to death by that panic attack, and tried to leave my own wedding rehearsal. I was sad, and extremely embarrassed. Just typing all of that up again is enough to send me into an almost panic attack. It was really traumatic. I did make it through the rehearsal, and moved on from it laughing and joking about how I had a panic attack and tried to leave my wedding rehearsal, but my appetite was gone for the rest of the night, and I was crushed. My appetite really didn't even come back until after the wedding the next day, and I spent the entire wedding scared of having another panic attack.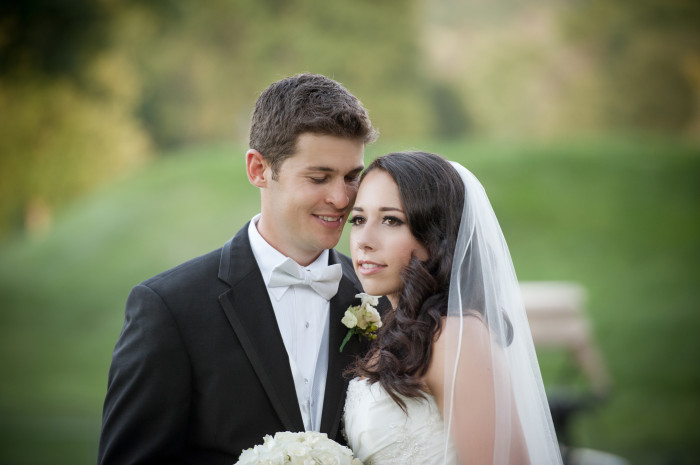 After the wedding I went back to my normal self, and didn't put too much energy into what happened. Weddings are stressful, so it seemed relatively reasonable to have had a melt down like that. I did however put a lot of guilt on myself for spending my entire wedding day anxious, because it kept me from enjoying it. For the next two-three months I was back to normal, but started to notice some things here and there that seemed different. I went from planning a wedding to planning Bill's 30th surprise party (which isn't exactly easy when you work together from home and share everything), and we also hosted Thanksgiving, both within a span of 3 days. To make a long story short, I relived the anxiety of the wedding all over again on Thanksgiving and Bill's birthday (Bill's birthday was the day after Thanksgiving). It wasn't as bad as the wedding, but as soon as I sat down to a meal extreme nausea kicked in and I got over heated, and my heart raced, and I couldn't eat. I was confused, and embarrassed. After talking with my mom I thought maybe I was pregnant. Hey that would be awesome, and mean that my anxiety disorder wasn't back from the dead. Unfortunately I was not pregnant, and I was terrified that I was experiencing debilitating anxiety after years of not having it really at all.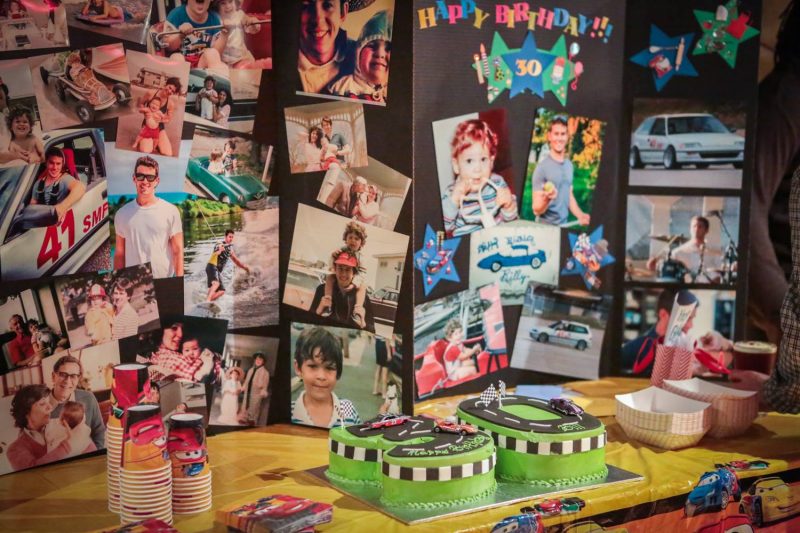 I have spent since Thanksgiving of 2013 trying to figure out the root cause of my anxiety, and I do believe that there is a root cause. I don't believe that humans are just meant to suffer, and be broken, or mentally ill. I started by trying amino acid therapy, but I couldn't kick my sugar addiction, and didn't seem to be getting better just from amino acids. I would feel sick to my stomach from a lot of the supplements I was taking. From that I found out about MTHFR, then tested for heavy metals, and then found out about Candida. All of these things can be underlying causes for mood disorders, but I never had a real answer about any of them. I know I have the 677 mutation for MTHFR, but I didn't know if I was over or under-methylating. I know that I have some heavy metal toxicity, but everyone does to some degree. I know that I have a serious candida problem, because detoxing made my life a living hell. I just never figured out what the root cause of all of it is, so unfortunately it just made it look like (to my family) I was just jumping around from treating one thing to the next, because nothing was working. Part of me also feels like trying to detox from Candida made me worse, but I think that's because I've had 29 years of toxins built up in my body that can now come out because of addressing my methylation defects, so it's like a flood that I can't really slow down. I also have had serious digestive issues ever since I was in high school, but I never realized I had them, and my first 3 years of Paleo were all focused on how to look a certain way, and battling years of weight issues and sugar addiction, so I never did anything to heal my gut. If anything, I probably made it worse.
So how did all of this impact the book tour?
Well, through all of this I never stopped or slowed down. We wrote a book, continued to work, traveled, helped other authors with projects, all while I was trying to address a serious infection, and life long issue. By the time we were done with the book, it was time to plan the tour, and I was still feeling so sick from trying to detox candida. For those who aren't familiar with methylation issues- typically people with methylation issues cannot detox well, so I think that's a big reason why my body just got so overwhelmed by finally trying to rid itself of toxins. Detoxing made me so sick, that I became scared of being too far from home because of how sick I would feel.
To prepare for the book tour, I backed off of all antifungals, and my methylated b-vitamins (which after adding those back in this week, I've realized was a HUGE mistake, and could be part of the reason I crashed). I thought I could have myself in a place where I could just make it through the events, and then continue on with my healing when we got home. I was worried that it would be hard for me, but I didn't think I wouldn't be able to do it at all. Then on Friday the 13th (funny, right?) I woke up after being asleep for two hours and my heart started racing. This threw me into a panic attack in the middle of the night, and for the first time in my entire life, I thought I had to go to the hospital. Bill helped me breathe through it, and reasurred me that I was just having a panic attack, and not actually dying. I couldn't sleep the rest of the night, and was scared out of my mind. How could this happen just two days before we had to leave for our book tour?! I was doing so well! Well it did. The insomnia put me over the edge. I couldn't sleep, I couldn't eat, something was really wrong. This wasn't just anxiety anymore. Something was wrong. We post-poned Portland and Seattle, because I thought if I could just get a couple good nights of sleep I would be okay for Chicago and Denver. I had family members telling me to just be okay with feeling uncomfortable, and that it would pass, and it was good preparation for kids. I went to see my old PCP and he told me I needed an SSRI because mental illness runs in my family, and there's nothing I can do about it, except take drugs. He wrote me a script for Ambien and Xanax and sent me on my way. I was encouraged by family members to take the drugs to get me through the book tour, because it's just anxiety so I should be able to do it. I don't take prescription sleeping pills or antianxiety medication, so this was a whole new experience for me. The Ambien (which I only took twice) helped me get through the "omg will I ever sleep again, I've been up so long I don't even know how to sleep anymore" phase. I didn't seem to have a bad reaction to it either.
When we left for Chicago, I still didn't feel right, but I was given two options by family. Go and just get through it, or stay home and let Bill and Caitlin go. Neither one of those options seemed very supportive of me and my health, but if I didn't at least try to go then I would be left wondering- and I just have anxiety, so it's all in my head anyway, right? At this point I was still experiencing physical symptoms that didn't just seem like anxiety. I've had anxiety my whole life, and done plenty of things while having anxiety, and this felt different. My vision was weird. It was like I had tunnel vision all of the time. I was extremely fatigued. My blood sugar seemed to get low easily, and any small amount of stress was sending me over the edge. Just the act of traveling completely wiped me out. By the time we got to Chicago I felt like I had nothing left in me. I was extremely fatigued, my blood sugar seemed low which really freaked me out, and I felt like I couldn't see straight. Bill and my sister told me I was probably just having a panic attack and to try taking a xanax, which seemed to calm me down a little, but not much, and just made me feel like a depressed shell of a person. At that point I got a call from my old PCP and he told me that my thyroid levels seemed a little off. Nothing too alarming, but I *could* be entering a hyperactive state. I got off the phone and started bawling in the hotel room. I was a mess. I felt so incredibly sick, and was away from home, and had to try to make it through a book signing. I couldn't do it. Bill went to the signing alone, and came back crying. He said "(making) the New York Times (bestseller list) isn't worth your health. This is not who we are, medicating you so you can try to make it through a book signing, instead of taking care of you." He booked us on the first flight home, and the rest of the tour was called off.
So what am I left with after all of this?
I feel sad, embarrassed, scared, confused, guilty, and really impatient because I want to be better NOW. I've had people telling me that it's all in my head, and can't be fixed without prescription drugs, which definitely makes me feel broken. I have never felt more deflated in my entire life, thinking that there's nothing I can do to make myself better than to take a drug with a million side effects that may not even work, or may work for a little and then stop working. Plus all I want is to be able to have kids, and you can't have kids on drugs like that, so even if it covers up my symptoms of anxiety it's not making me well. The thing that is really interesting about this whole experience, is that a lot of the physical symptoms I have had, my good friend Brittany also has with her similar health issues (Hashimotos, Candida, Adrenal, MTHFR), however unlike me, she doesn't blame herself for them. We've both experienced some of the same things, but to her it's thyroid/adrenal/detox because she doesn't have an anxiety disorder. For me, it's the blame game because my primary symptom of being out of balance is my mood. It really gives me a different perspective, especially when so many people have told me it's all in my head. No. It's not. I didn't even realize I was having a thyroid or adrenal problem until she kept saying it to me. I just kept saying, "I'm having panic attacks, I hate myself", and she kept saying "you have adrenal fatigue!" Never once did she try to make me feel like I was broken, and it made a huge difference for me. She's a really great friend.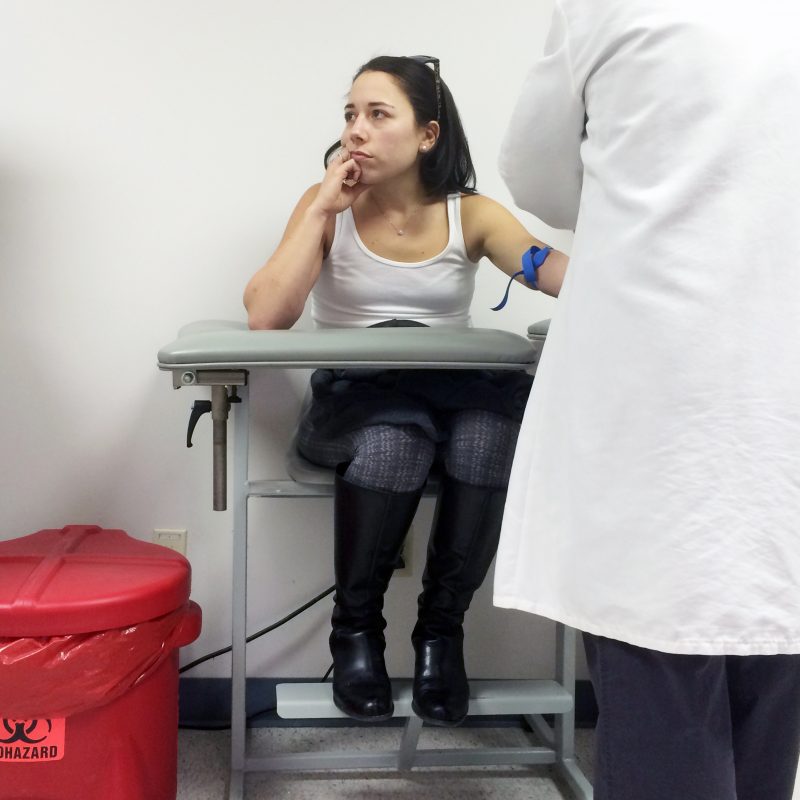 Since we have been home I have seen 3 doctors. A new doctor, Dr. Nori Onishi who uses The Walsh Approach to balance brain chemistry and methylation issues. He is testing me for a ton of stuff (IgG food allergy, saliva adrenal/cortisol, Lyme, full thyroid panel with antibodies, mold, histamine, copper, and zinc, as well as Pyroluria), and he did an ultrasound of my thyroid. My thyroid looked normal, but he did pause at one point and then said "Well…hmm. I'm not saying anything until I see your labs." So I have no idea what that's about, but hopefully it's okay-and I do know that my thyroid is a bit overactive right now, maybe not enough to cause concern, but enough to make me uncomfortable. After seeing him I saw my usual doctor, Franne Berez. She wants me to do a few tests that Dr. Onishi didn't have me do, which I wanted to do. Organic acids, neurotransmitters, and stool (eww, Bill knows about this one). Franne also sent me to another doc who does these meridian scans. It's a machine that picks up your energy/vibrations from your body and organs to see whats going on inside of you. It was pretty cool, and definitely picked up on things that we've been trying to treat like candida and my adrenals. It's energy medicine, so it seems like crazytown, but I was into it.
So heres the thing… Yes I have anxiety and panic disorder, and have since I was little. Yes I have mood issues, a lot of people do, and yes it is affecting my quality of life right now. However, I truly believe that there is always an underlying cause, and even if I need therapy, meditation, and positive affirmations to get past things that have happened in my life, or stories I've told myself, or fears I've had, they can and will be more challenging if I don't address the underlying issue. Luckily, my doctor (Dr. Berez) is married to a big time psychiatrist in San Diego, and she has assured me that I'm on the right track, and there is an underlying cause making my mood more challenging for me. I've had anxiety my whole life, and when I was little I was put in therapy. If therapy was the only path to a fix, then I wouldn't be in this position at 29 years old. So many things can affect your mental health. The goal is to be in balance, and right now there is definitely something out of balance for me. It has taken me 5 days to start to feel just a little bit back to where I was before we tried doing this book tour, and it's not just feelings of anxiety. That's something more. I know in my gut that something is off, I just don't know what it is (but it's probably something in my gut).
I'm not sure that I believe that just detoxing from candida will cure me of a lifetime of anxiety issues, because a lot of what I have going on is deep rooted emotional issues, but I think carrying a major toxic load in your body or having digestion issues that prevent your brain from getting the proper neurotransmitters makes it much more challenging to work through! I will always be at a disadvantage if I have an infection or hormonal imbalance that is altering my brain chemistry and mood. I'm trying not to focus on a diagnosis, and I am trying to tell myself that I am strong, and my body is capable of healing and wants to be healthy. Every time someone says I'm sick I die a little on the inside, because I know that's not where my body wants to be. It's not where I want to be! My body wants to be healthy. I want to be healthy, and happy, and do fun things, and have a family! I really believe that the body can heal itself as well, but sometimes it just needs a little help. Up until now I really have just been guessing about what's going on with me. Trial and error with some clues from some testing. Hopefully with all of the new tests I will have something significant that I can work on, while doing the work I need to do emotionally and spiritually to heal as well. Rome wasn't built in a day, and as much as I want to be healed and "normal" again right this second, it doesn't really work that way. Often times things like this get worse before they get better, and I think the worse stage is still with me for now.
Thank you all for all of the support you have given me the last two weeks. It means more to me than I can say.
xoxo,
Hayley