This year has been marked by an epic streak of paleo-friendly baking creations. We kicked off the year with a trio of indulgent recipes: gluten-free poptarts, sugar cookies, and chocolate chip cookie ice cream cups made with our Cappello's cookie dough! We then shifted slightly more savory with everything waffles. Then went full savory and worked on an epic pizza crust recipe (which we might do a live demo of soon). A revamp of our coconut cake followed quickly, then a new English muffin recipe. Then we shared awesome burger buns and breakfast sandwich buns. You could say this recipe rounds out the bun extravaganza of this summer: an elongated bun for a French Dip sandwich.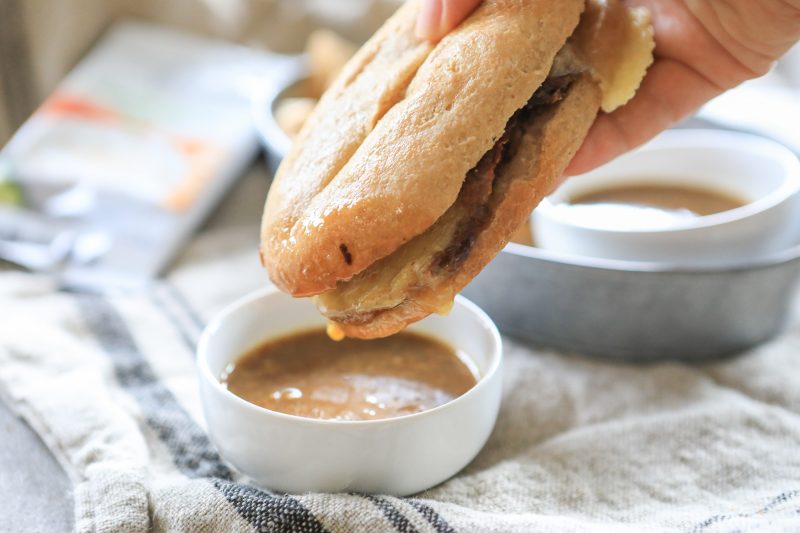 We've always enjoyed the French Dip: a delicious roast beef sandwich that is dipped into delicious au jus pan drippings. We knew our bun recipe would be perfect to use for a French Dip, so that part of the recipe was actually a no-brainer. The only thing we needed to pay attention to was creating a longer bun. For the roast beef, we used Eye of the Round – dusted it in Cassava flour, and then seared it in our Instant Pot. After doing that, we gave it a healthy sprinkle of our French Onion Seasoning Mix, which was JUST the ticket for making the beef totally and utterly delicious. From there, we added some beef stock (or broth) and cooked it on high pressure for 60 minutes.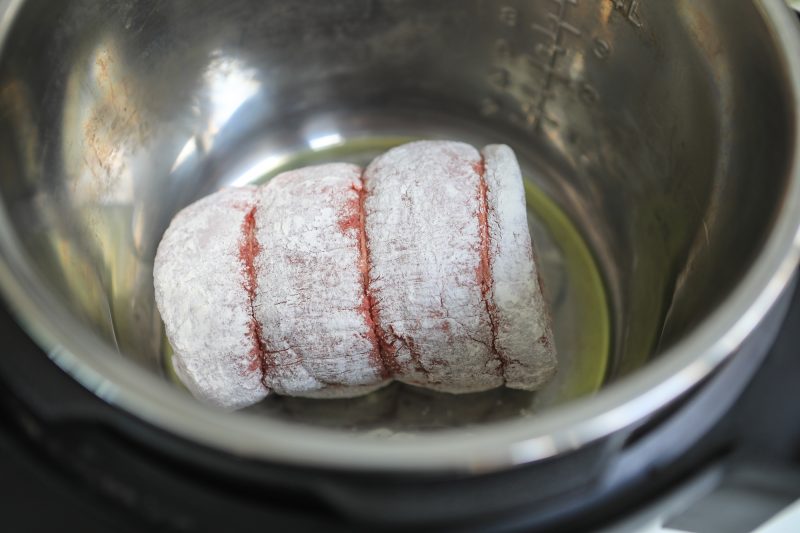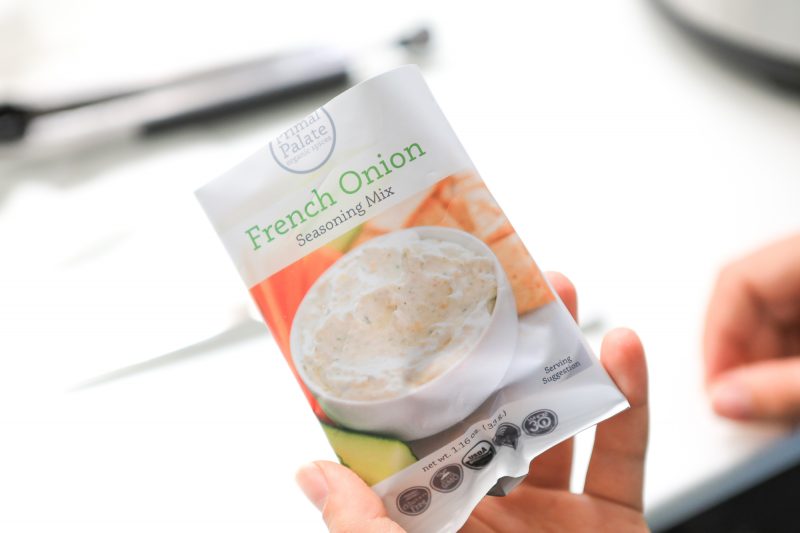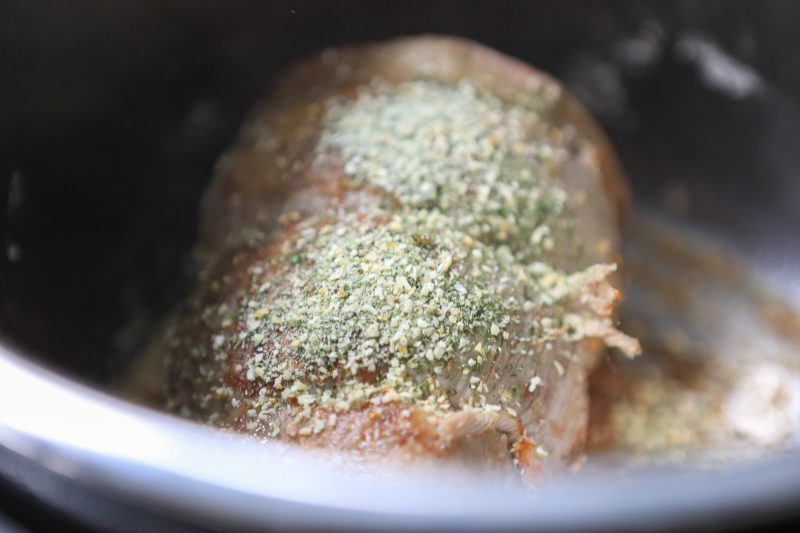 In writing this post, I did some research into the history of the French Dip sandwich, and found out that credit for its creation is heavily contested by two restaurants, both in LA.  There's a lot of confusion about how the French Dip came about, with stories ranging from "a cook dropped a sandwich into a pan of drippings" (uh, gross), to a chef trying to create a sandwich for a customer with sensitive gums (slightly less gross). Thankfully, the sandwich has far evolved into this gorgeous creation that you can dip as little or as much as you'd like into the au jus.
Also in case you were wondering, there is nothing really French about a French Dip sandwich. This isn't even really a thing in France. Perhaps the only connection is the shape of the bread, looking a bit like French bread. Go figure.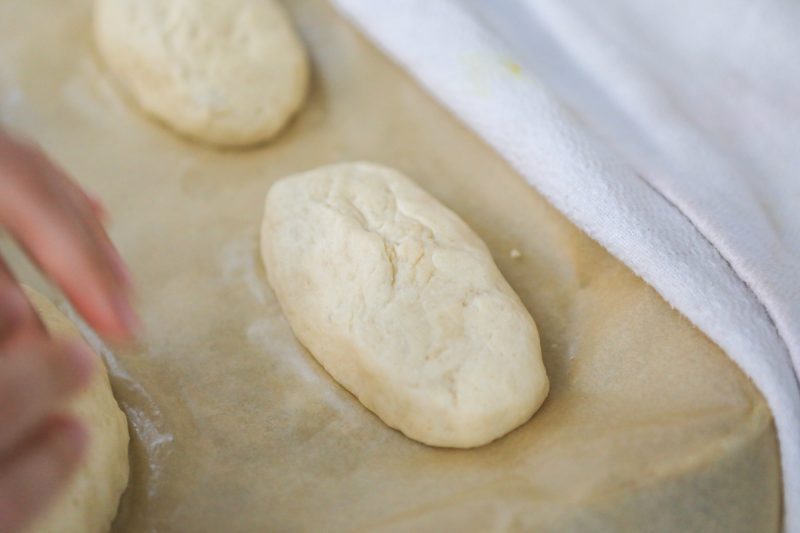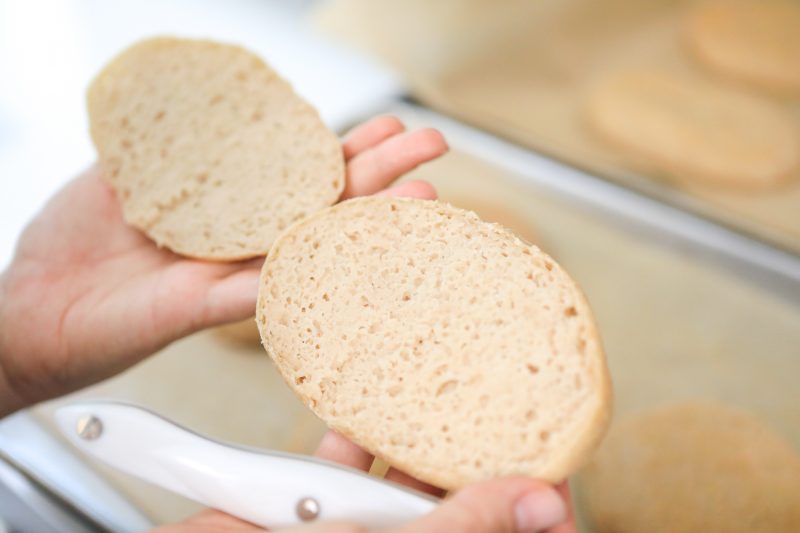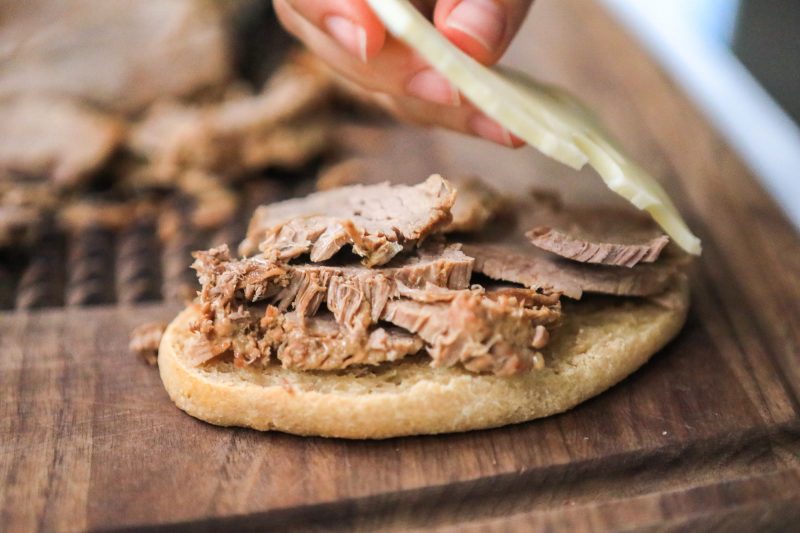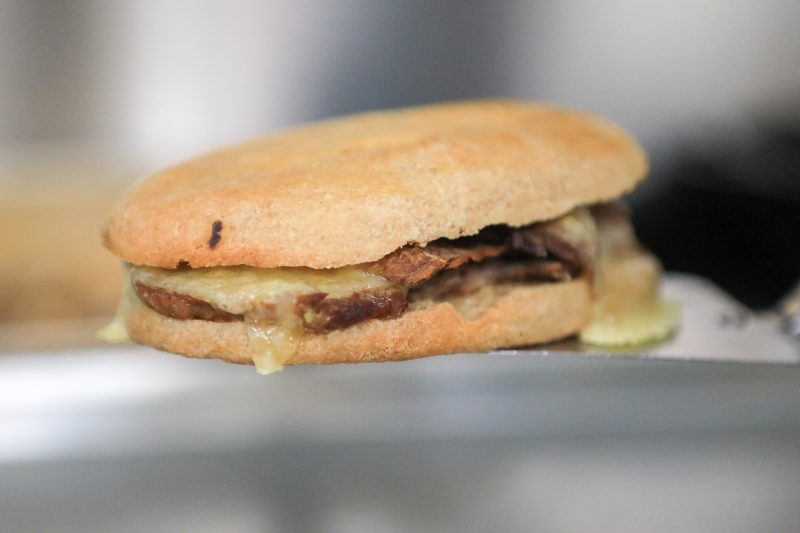 We made the "roast" beef in the instant pot, which turned out to be so smart. It was so quick and easy to make.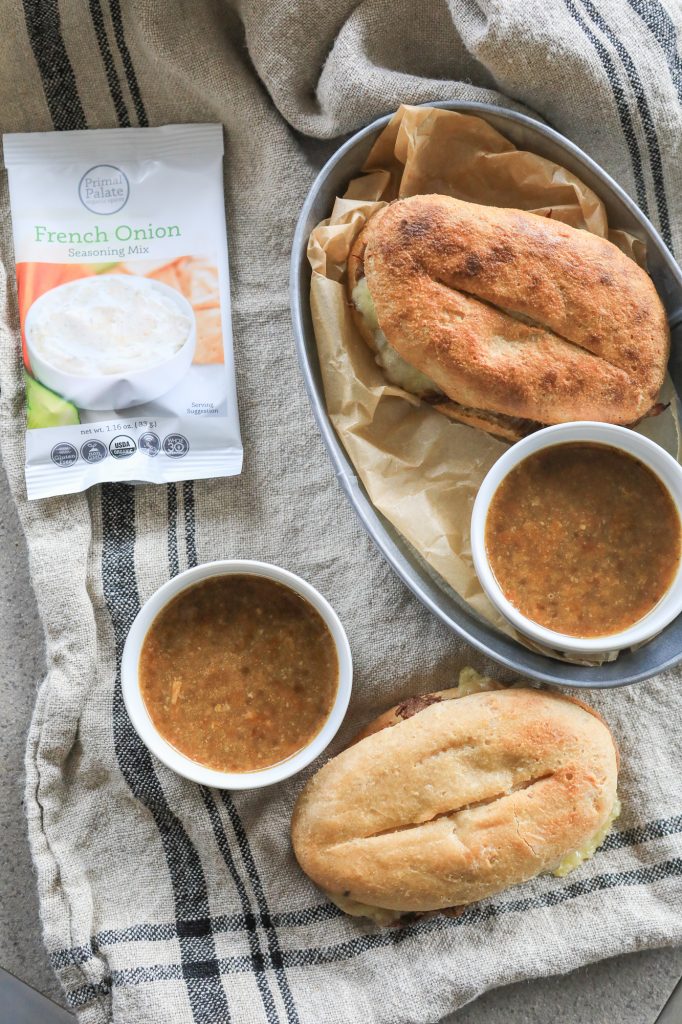 Enjoy!
-Bill & Hayley