Ever since we launched our slice and bake cookie dough with Cappello's, I have talked about making a cookie cake. The idea of making one giant cookie seemed like so much fun (spoiler: it is!!) I'm not sure why I didn't do this sooner, but it was worth the wait.
Our cookie dough is absolutely perfect for making a cookie cake! You need two rolls of cookie dough, and to make sure they are completely defrosted. I allowed the cookie dough to come to room temperature before attempting to smoosh it into a big cookie.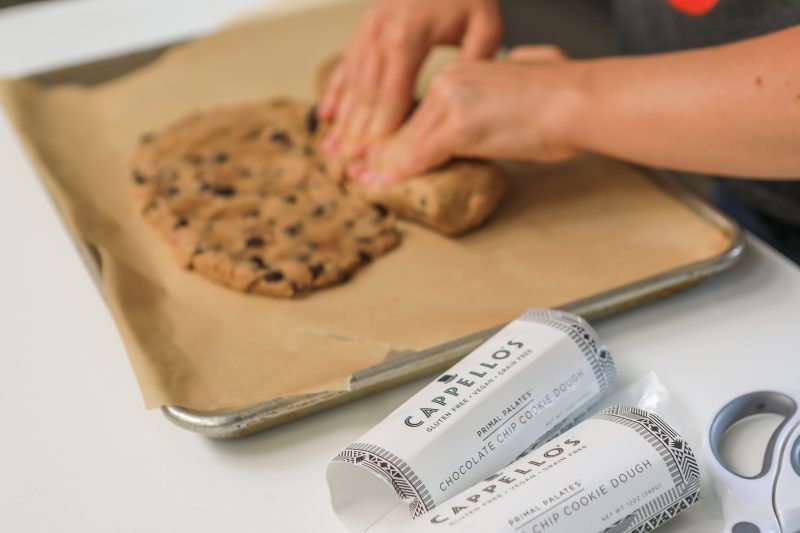 I used my hands to mold the cookie into the shape I wanted. I actually used one roll for half the cookie, and the second roll for the other half. This worked perfectly, and I just pressed the two halves together to make the big cookie.
Once the cookie was formed, I placed it in the oven to bake at 350 degrees. It baked for about 15 minutes. I made sure it was golden on the outside, before removing it from the oven.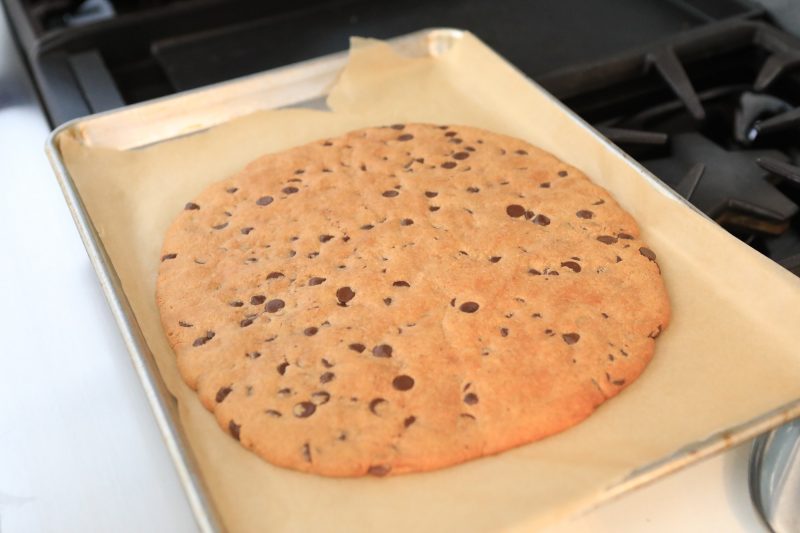 Once the cookie was cooled to room temperature, I used a Wilton 1M star tip to pipe little rosettes around the perimeter, and in the center. I made a combination of vanilla and chocolate buttercream, and filled my piping bag with half of each flavor to make chocolate and vanilla swirl frosting for the cookie cake.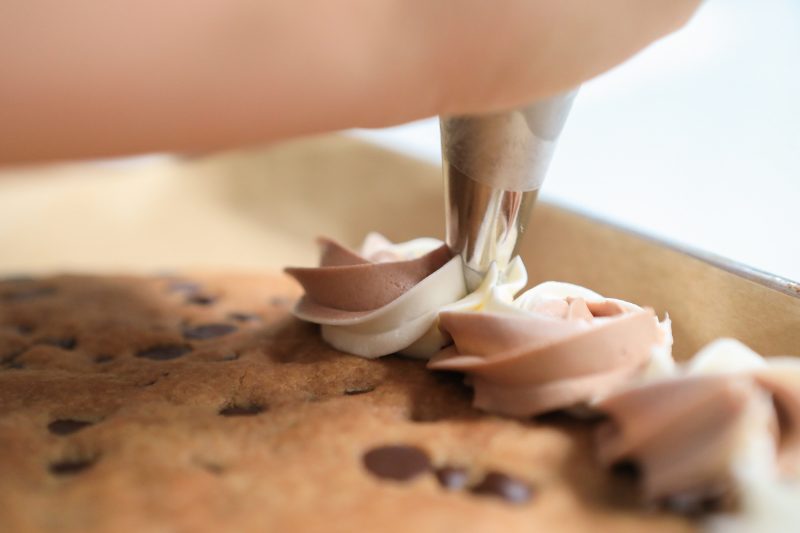 This cookie cake was so delicious, and so easy to make (thanks to our cookie dough!) It would be so fun for a kids birthday party, or any gathering with family and friends.