21 Day Sugar Detox Mocha Frappuccino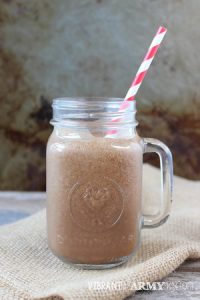 A delicious Mocha Frappuccino, perfect as a 21 Day Sugar Detox treat! Coffee and coffee-free options.
21 Day Sugar Detox Banana Coconut Macaroons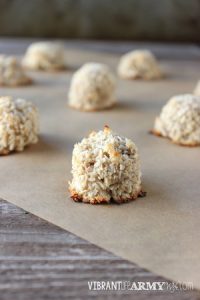 A 21 Day Sugar Detox friendly treat that taste like a delicious cross between banana bread and coconut macaroons!
Valentine's Day Sugar Cookies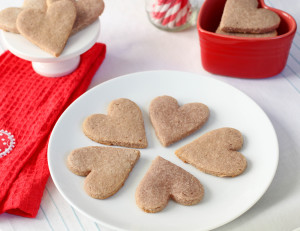 To help in your celebration of this day of love, I have a "sugar" cookie recipe to share with you. These cookies have a wonderful soft and chewy texture and have the perfect amount of sweetness without the sugar rush! Even more fun they have little color and tang from raspberry juice.
Homemade Maple Sugar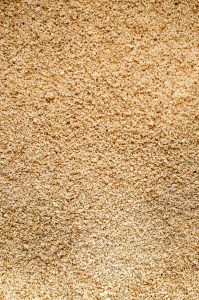 Make maple sugar at home in less than an hour with a few kitchen tools you probably already own. Maple sugar is a fantastic dry, natural sweetener for Paleo baked goods as well as savory dishes that need a pinch of sweetness.
Valentine's Day Candy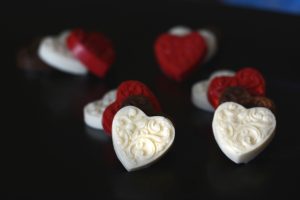 Creamy decadent Valentine's Day candy that will put a smile on the faces of all of the loves in your life.
Game Day Guacamole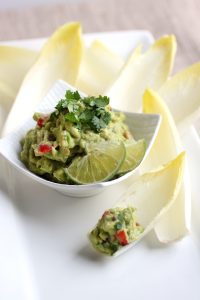 Guacamole is a party-time staple for us. Always a hit, this creamy dip pairs beautifully with most vegetables. Whether it is a summer cookout or Monday night football, we are always sure to serve up some delicious guac' and fresh veggies for dipping.
ready in:
1 hour and 10 minutes
Serves: 20
Cinnamon Maple Sugar Glazed Nuts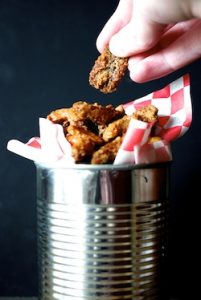 These nuts are the perfect sweet and salty combo! and made with no refined sugar by using maple sugar!
Whipped Coconut Cream Frosting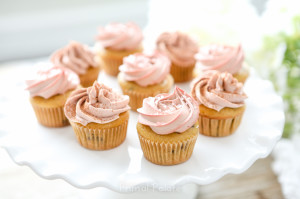 This simple whipped coconut cream is a fantastic non-dairy option for frosting cakes and cupcakes, but is also delicious served over fresh berries!
Detox Salad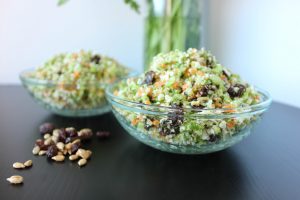 Welcome to the January! The month of worldwide detoxing. With all of the holidays clumped at the end of the year – the cookies, the cakes, pats of butter, sweets and cocktails piling up it can start to make your body feel sluggish. This detox salad is a great way to fill your body with healthy vegetables while still getting great flavors. Parsley plays a key role in this salad as it has powerful detoxing and nutritional benefits. Not only does parsley contain vitamins A, B, C, K along with minerals iron and potassium it also helps to drop extra water weight if you're getting ready to weigh in for sports or just get ready for your weekend events. It will remove excess fluids while still maintaining the right balance of electrolytes in your body. I used a food processor to make this salad but if you don't have one you can chop it into larger sections. Happy detoxing!
Clean Green Detox Smoothie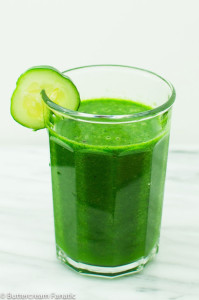 Start the day off right with a healthy, invigorating and delicious green smoothie!