I love when people have a sense of humor in their writing. Or people who love to rant. I really love reading a good rant. Monica Stevens of The Movement Menu is pretty great at both. When she e-mailed me her draft for this post, I literally laughed out loud while proofing it. This lead to a small work-break where I went to read a few more posts on her blog (I know, bad employee) where she won major points for admitting to eating Cheetoes covered in cream cheese rather than going to the gym. Anyone who admits THAT to the world wide web gets major points in my book. So if you need someone to kick you butt, or if you want to read about someone else GETTING their butt kicked for once (because she'll tell you about it in detail, trust me), go check out her blog. After you've whipped up her version of Moroccan Chicken, of course. -Kara
For more inspiration, be sure to follow The Movement Menu on Facebook, Twitter, and Instagram!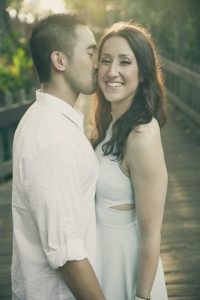 I spent a lot of time with my family over the weekend. My parents just moved into a new house, and as a result, there has been a lot of crap to go through. Of course, I enlisted myself to help them in the process. My mom ended up digging up some old recipes from who knows where. Luckily, one of them really caught my eye. Moroccan chicken? I remember my grandma making this dish for me when I was younger with a side of brown rice. Yeah, I wanted to remake the hell out of it. It was one of the few recipes that was my grandma's, so I begged my mom to accompany me to Sprout's Market. No, I didn't really beg her. She loves shopping with me, come on! I needed to grab some dried prunes and apricots (why would I keep those kinds of things around my house? I'm not 60 yet, folks…)
Because I work at a Foreign Exchange company, I had Monday off for President's Day because the banks are closed (WOOOOO!). This meant I spent all of yesterday prepping, snoozing and cooking. By the time I was done doing so, I had zero time to take photographs. See, that's what moseying around all morning will do to you. I absolutely refused to stop cuddling with my boyfriend, the portable heater. I don't think I've ever used the word "mosey" in a sentence. I love the way it reads, and I'm definitely going to be using it more often now. You all are so much, I know. Hush me up.
Hey, I made this Moroccan chicken really sticky. The longer you let the sauce cook, the thicker it gets. I decided to plop it onto a bed of sea kelp noodles. What a mistake that was. It was my first time using them because they were on sale for a whopping 99 cents. I had always been curious, and now was the time for me to try them. I made the mistake by not cooking them. On the package, it reads that you do not need to and just to rinse them under water before you eat them. Little did I know, this rule would only apply if I was creating some sort of monstrous sauce for them. It would have tasted way better if I cooked these noodles. Hey again, sea kelp noodles are gluten free, and they contain no fat, protein, cholesterol or sugar. Essentially, they add texture to the dish- and that's about it. Hey three times, guilt free right? Psh, you know I have no shame. Next time, I'll be preparing this chicken with cauliflower rice, or with steamed vegetables.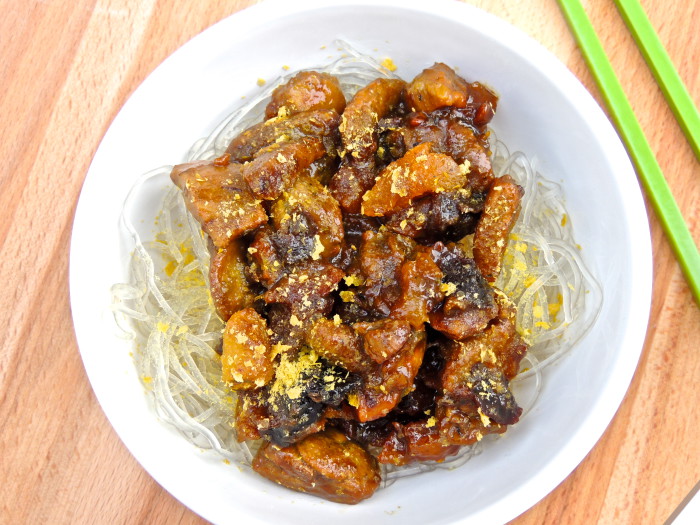 Knock yourselves out. My grandma had a kick-butt recipe that I made Monica friendly. I can't wait to whip up another batch and bring some to her for approval. Approval- and maybe some other recipes I can steal and tweak. She is so cool. Go grandma, go. Grab some prunes and sherry– and get to it already!