We (meaning Bill, Hayley, and myself) originally knew Caroline due to her food photography. We had seen her photos on Instagram, and were thrilled when she uploaded her first recipe to Primal Palate [It was her Grain-Free Fluffy White Bread Rolls…I can remember it because I thought "Holy crap those look good!" when I saw it.] But it wasn't until this post that I fully understood how and why she became Paleo. Although she had been raised in a healthy home, she was diagnosed with diabetes in her twenties. Taking matters into her own hands and literally healing herself through food, she has been able to wean herself off insulin. Caroline lives in Pearl Harbor, Hawaii where her husband is stationed in the US Navy.  They love to cook together and take their dog Liberty to the beach. She says a good day is when their house smells of melting butter, smoked ribs and homemade chocolate chip cookies!  You can find Caroline's grain and refined sugar free blog at Colorful Eats or follow her on Instagram , Facebook or Pinterest. Thank you Caroline for sharing your story! -Kara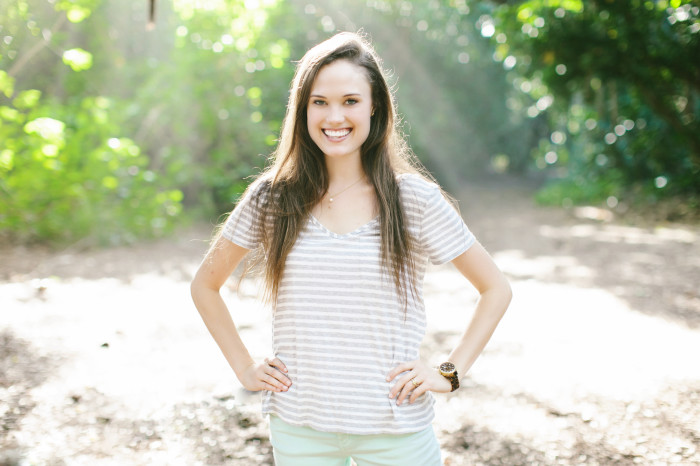 You're in your 20s. Life seems pretty grand. You feel powerful, youthful and energized. Dreams seem within your reach and challenges appear to be conquerable.  Then all of a sudden, college bliss turns into doctors offices and waiting rooms.  Countless tests of all forms, vague results and no answers as to what was wrong with me.  As I came home from college that winter for Christmas break, I laid on the couch for most of my vacation with little energy.  I was constantly starving but loosing weight. Finally, one day while out to dinner with my family, I broke down in tears because I my mouth was so dry, I could barely talk.  I was experiencing dry mouth, one of the major symptoms of diabetes.  Diabetes? I was 20, grew up in a home where my mother fed us all organic food.  I was the one in school with her carrot sticks and tuna salad sandwiches.  I never drank soda or ate cheetos, so the thought of diabetes was never even on my radar.  Barely able to walk up a flight of stairs, I checked myself into the ER to discover my blood sugar levels were close to a diabetic coma.  Later the next morning, the doctor diagnosed me with type 1 diabetes.  I was scared, hopeless and confused.  They days that followed were difficult to say the least.  I still felt sick all the time, gained over 20 pounds in 2 weeks and felt alone.  My legs turned black and blue from giving myself insulin shots and my sugar levels were anything but stable. I have never been one to give up or take no for an answer.  Refusing to be another statistic in the diabetic charts, I took matters into my own hands.  I began researching and reading everything I could—from nutrition books to scientific studies.  I discovered that the more carbohydrates I consumed, the more insulin I would need.  So I cut out all sugars, grains and gluten and most carbohydrates.  For a while I ate strictly fats, proteins and leafy vegetables.  I discovered that fats—butter, steak and eggs—which just so happened to be some of my favorite foods were actually good for me!  With the help of a nutritionist, some natural supplements and endless encouragement from my family, I was slowly able to wean myself off insulin.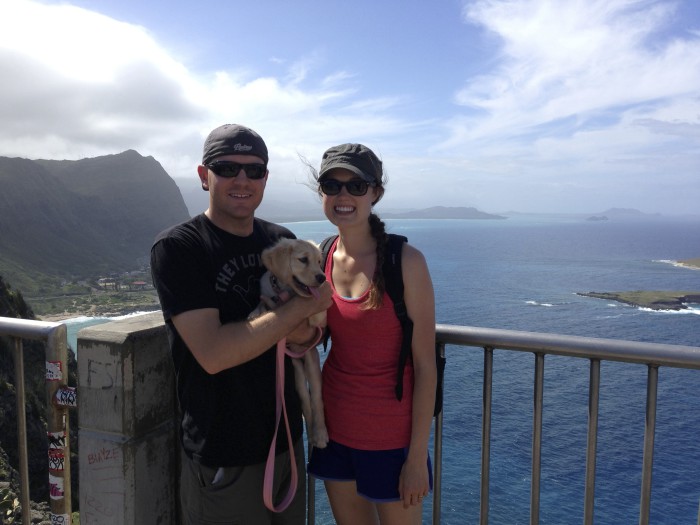 Now, I do occasionally eat sweet potatoes, small amounts of fruits and grain free desserts made with raw honey and maple syrup.  I feel the best when I stick to the basics—lots of eggs, grass fed meats, fresh fish, butter, raw cheeses and vegetables.  Each day is a new journey: some days I feel great while other days I struggle.  To me, eating healthy is not a diet or trend, it is a lifestyle—a constant, daily habit.  This discipline that requires dedication, but the end reward of being off insulin for the moment is worth it to me.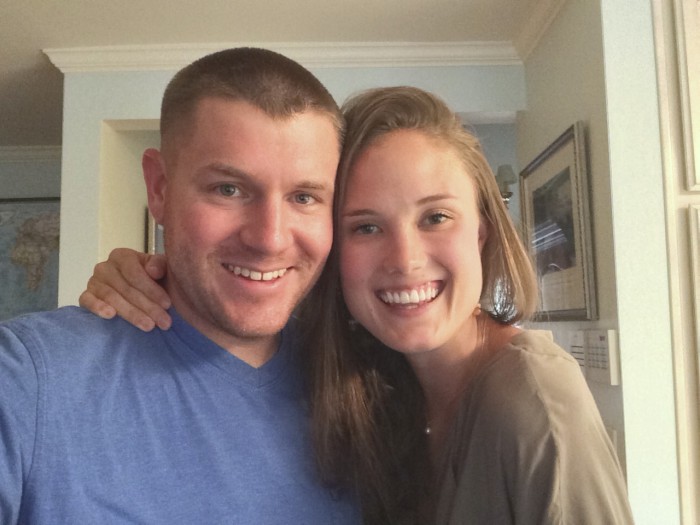 I never would have thought that this disease would have changed my life for the better.  Yes, that may sound strange, but in a sense I am thankful for diabetes.  It has shaped my passions and given me a platform for helping people.  I became a Nutritional Therapy Practitioner (NTP) and discovered a love for creating grain and refined sugar free recipes and food photography.  I am thankful I did not let my circumstances or health condition define me, but rather used it to develop new passions.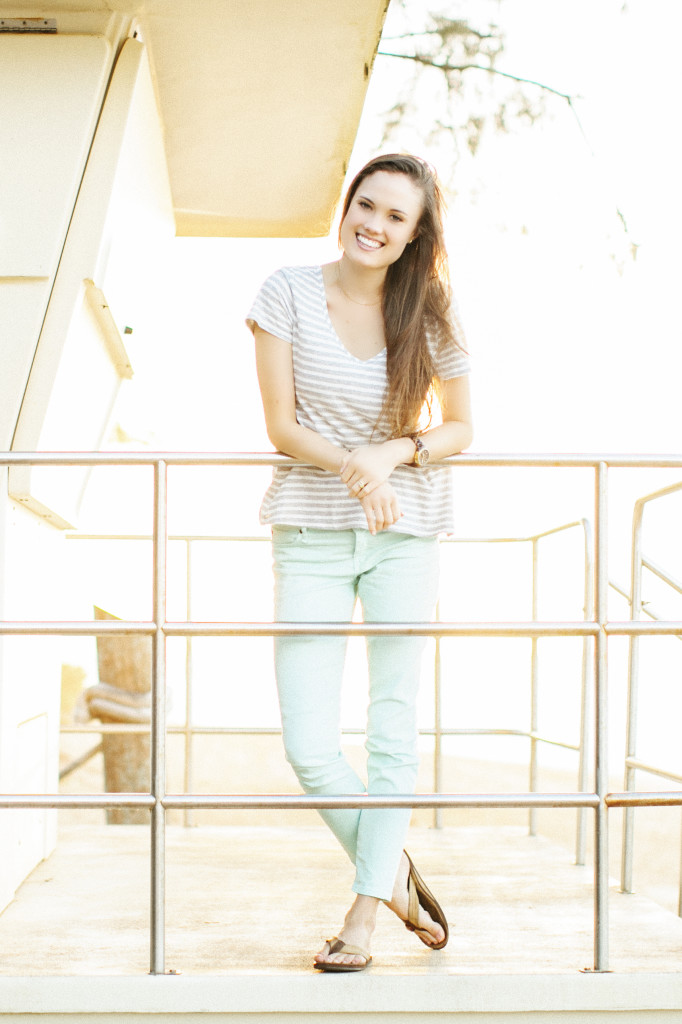 Thank you Bill and Hayley for letting me share my story with Primal Palate today.  It was in the dark and difficult times of my health journey that blogs and cookbooks like yours inspired me towards healthy eating.  Your recipes kept me going while I was figuring out this new way of eating and I will always be forever grateful for you all! So now onto dessert!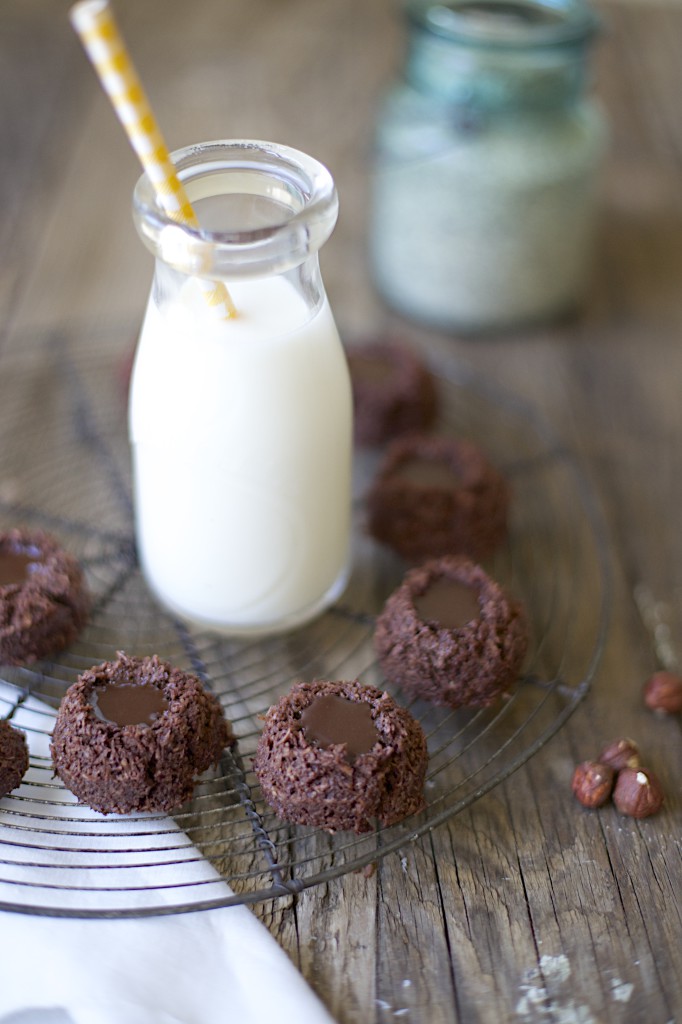 Chocolate Hazelnut Macaroons with Chocolate Fudge Sauce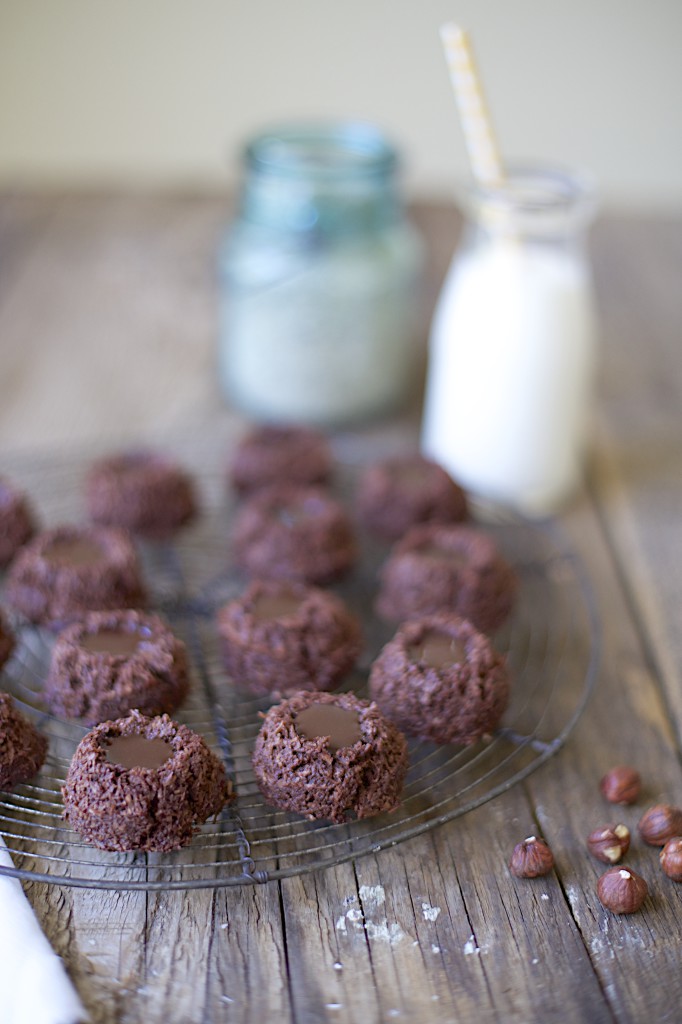 The biggest challenge for me in adapting a new way of eating is always the desserts and baked goods.  Since I have a blood sugar issue, I always make my own desserts that way I can control the amount of sugar.  You will notice that these macaroons are not overly sweet, but rather a great sweet treat. I prefer to make my own chocolate sauce so that I know how much sweetener it contains.  Enjoy these little chocolate hazelnut bites! – Caroline