We have been fans of Tinstar Foods Ghee for a long time. Ever since we first tasted their Ghee, we knew we would be cooking with it for years to come. What we didn't know at that time, was how epic their Brown Butter Ghee would be for baking, too. The rich caramel note of the Brown Butter Ghee lends itself especially well to baked goods, giving an instant bit of depth to any brownie or cookie. It's not an exaggeration when we say that it's our secret ingredient for baking.
On the other hand, our organic spice blends are our secret ingredient for everyday cooking. So we thought it would be so cool to team up with our friends at Tinstar Foods for a super tasty giveaway. With this prize pack, you can cook your way to Paleo bliss. Enter at the bottom of this post, but first we're going to show you how you can use Tinstar Ghee and our Taste of Asia Pack together in a recipe, should you win!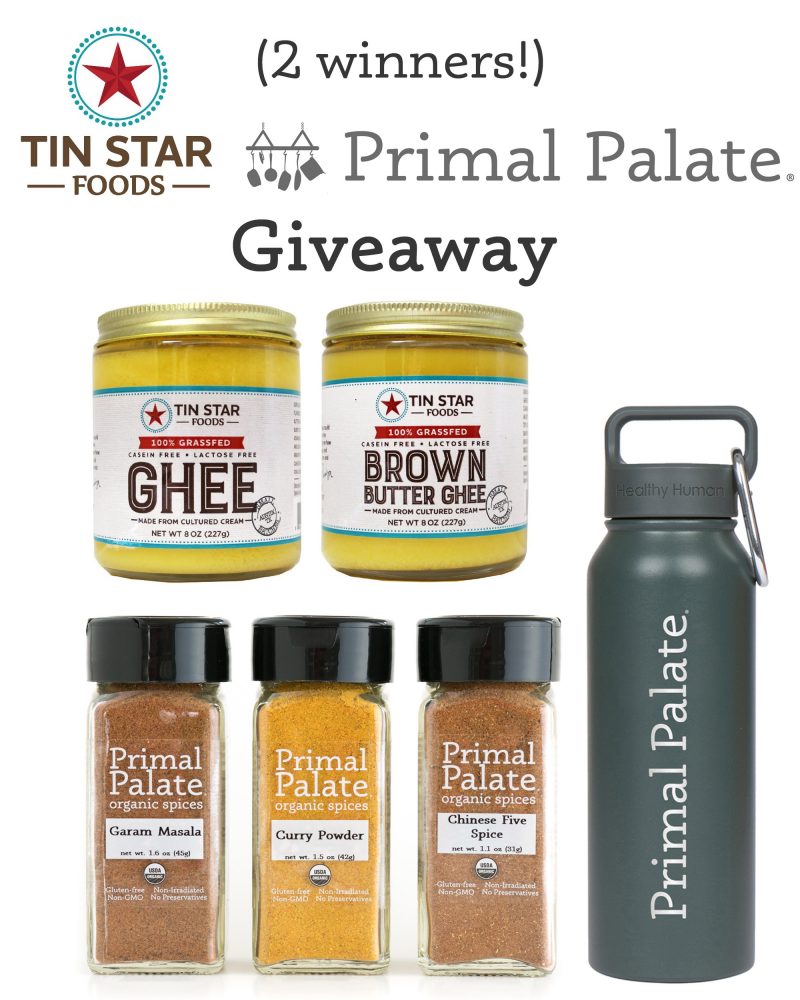 (scroll down for official entry)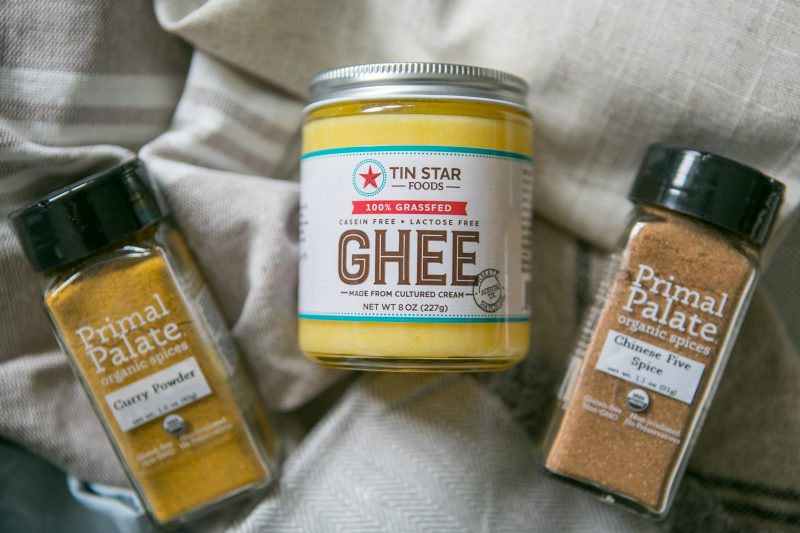 ---
Today's recipe includes an ingredient neither of us have cooked with before…. Tamarind! We've passed this ingredient by in the grocery store many times, and it's been the butt of more than a few jokes (pun intended).
Tamarind is the fruit of a leguminous tree (so is it a fruit, or is it a legume?) which grows widely in Africa, as well as parts of the Middle East, India, and Asia. The fruit pod is used in many cuisines around the world, well known for its tangy and slightly sweet flavor. You can find it in Asian and Indian grocery stores, as well as better grocery stores like Whole Foods. It will often be placed with other tropical fruits, or frozen.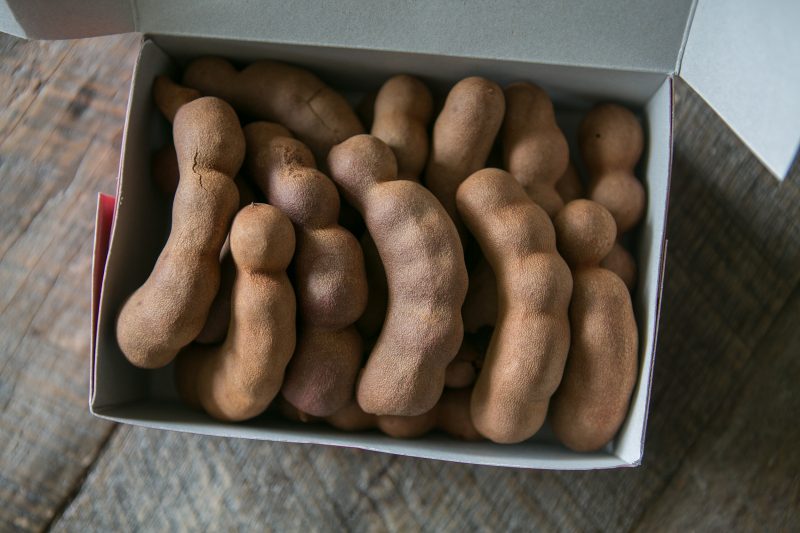 Despite it's… unusual… looks, this is actually a quite delicious food, considered a treat in many cuisines and cultures. The shell can be cracked off and discarded (similar to a peanut shell), revealing a soft fleshy fruit and seed pod inside. There are fibrous veins you also peel from the fruit and discard at this time.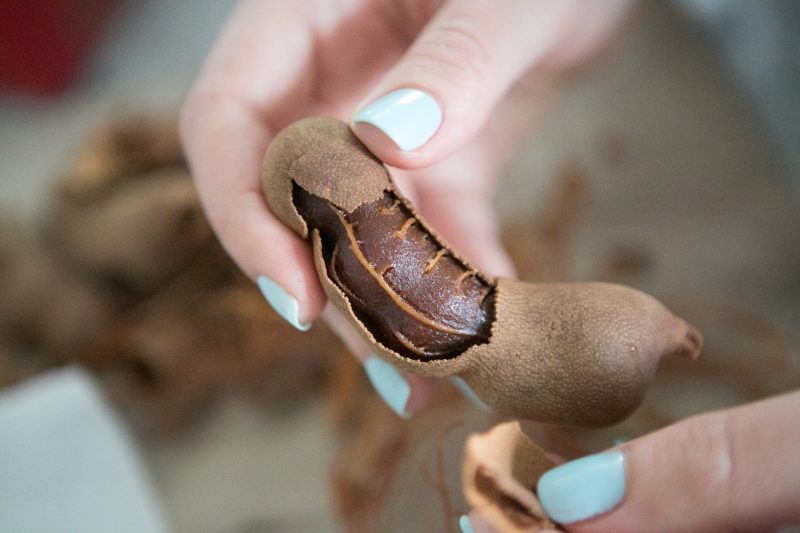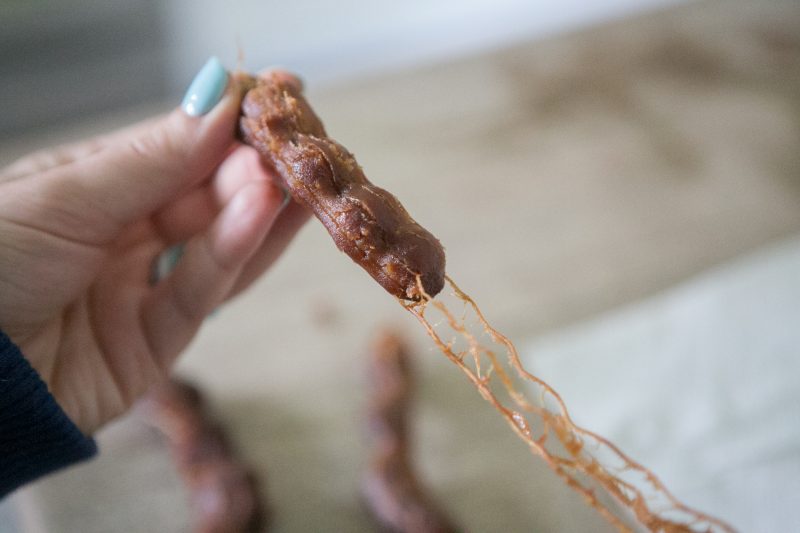 The next step in preparing the tamarind involves boiling it. An entire box of tamarind like the one shown above will yield about 1/2 to 3/4 cup of tamarind cooking paste, which is used in this recipe. After boiling the tamarind fruit for 10-15 minutes, you will push the soft fruity part through a strainer, leaving behind the seeds and any other tough bits.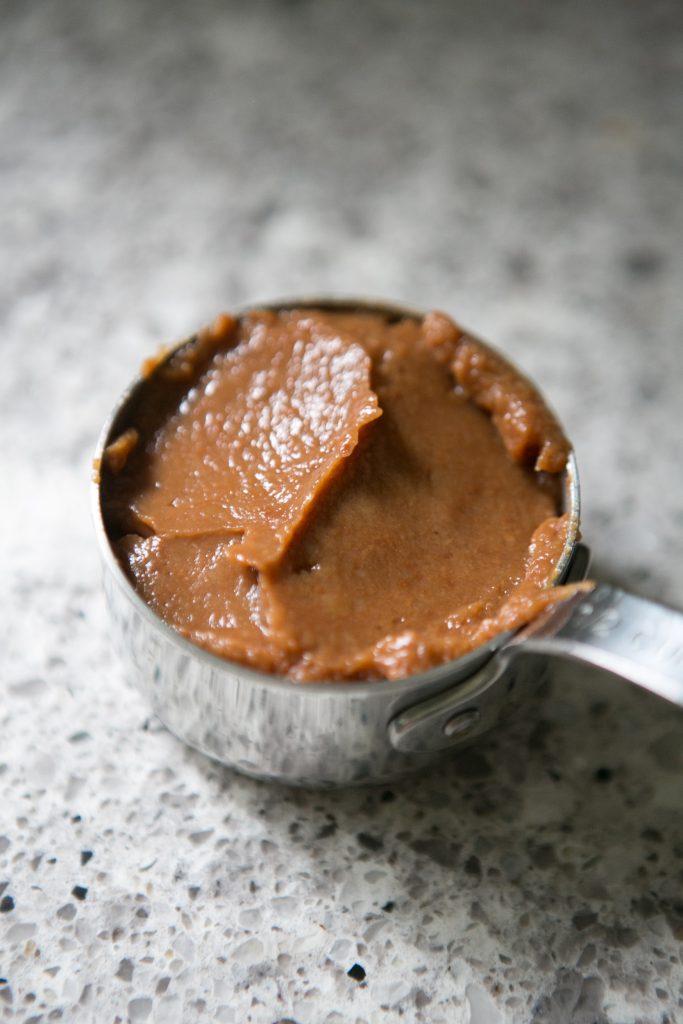 It's a bit of work, but worth it. For the basis of this recipe, we found a great recipe on Food52 that looked promising, and modified it to our liking (with more paleo-ish ingredients). The marinade is 1/2 cup of the tamarind cooking paste, 1/4 cup of coconut aminos, 2 Tbsp of fish sauce, 2.5 tbsp of coconut sugar, 1/2 cup diced onion, 2 cloves pressed garlic, zest of a lime, 2 tsp of red pepper flakes, and 2 tsp of Chinese Five Spice.  As always, we recommend getting our organic spices for cooking, because they are awesome. We use them every day, at every single meal, and wanted to put out a product that we would be proud to use in our own kitchen. Mission accomplished. (Shop spices)
Once the marinade is stirred together, let your chicken marinade refrigerated for a few hours, or even overnight like we did. One of the primary drivers for letting it go overnight was how late we started cooking. You can't shoot nice photos in the dark, so we just waited until the next morning to finish the recipe.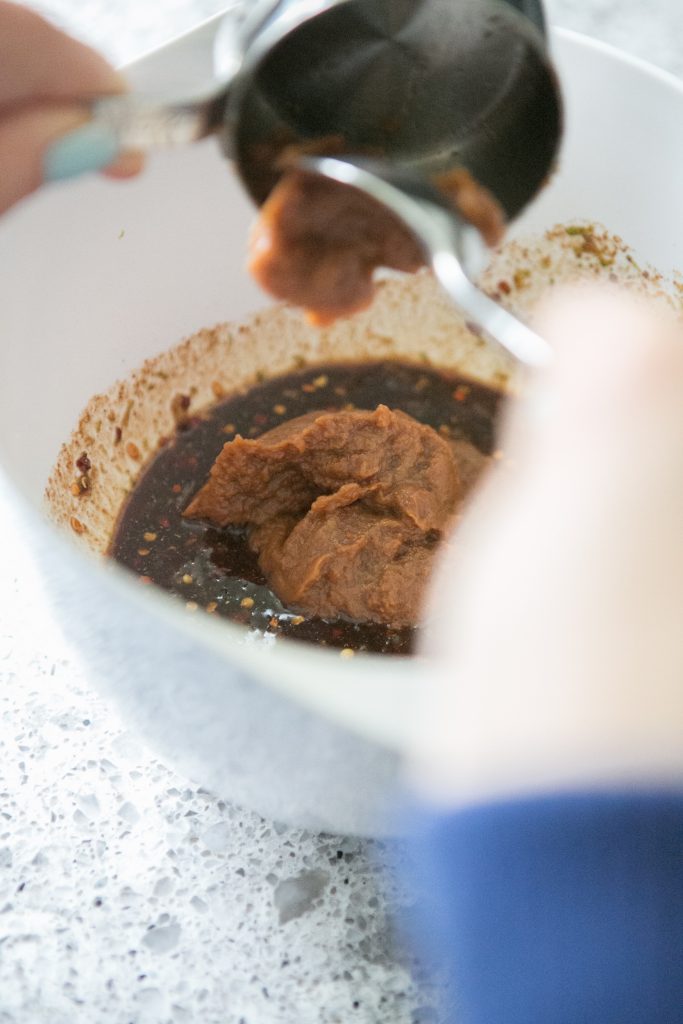 Once the chicken is done marinating, it's time to cook it. Set your oven to 375 F. We like the grilled look and taste of food (and you could definitely do this on an outdoor grill), but we wanted to make this dish in our grill pan. To give a nice buttery flavor and keep the chicken from sticking, we used a dollop of Tinstar Ghee in the grill pan.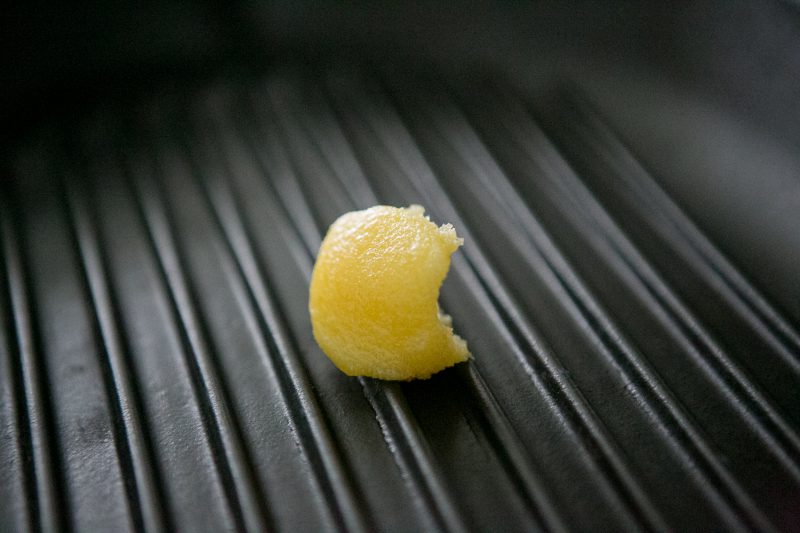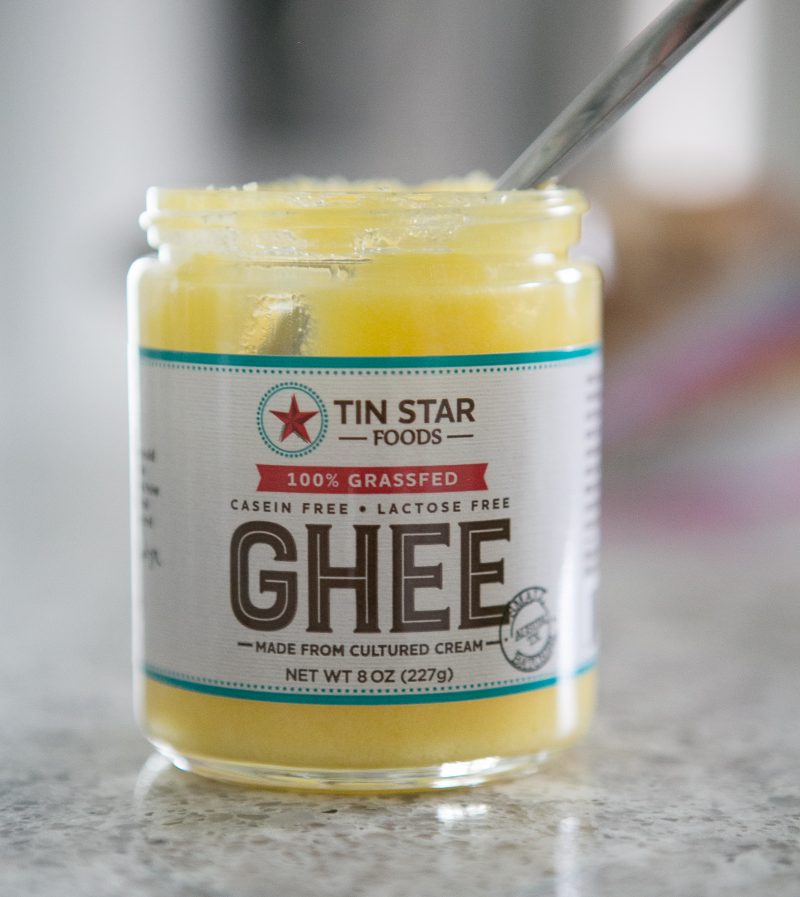 Sear the chicken for 4 minutes per side over medium high heat. This will smoke and splatter a little bit, but delivering high heat is important to getting a nice sear.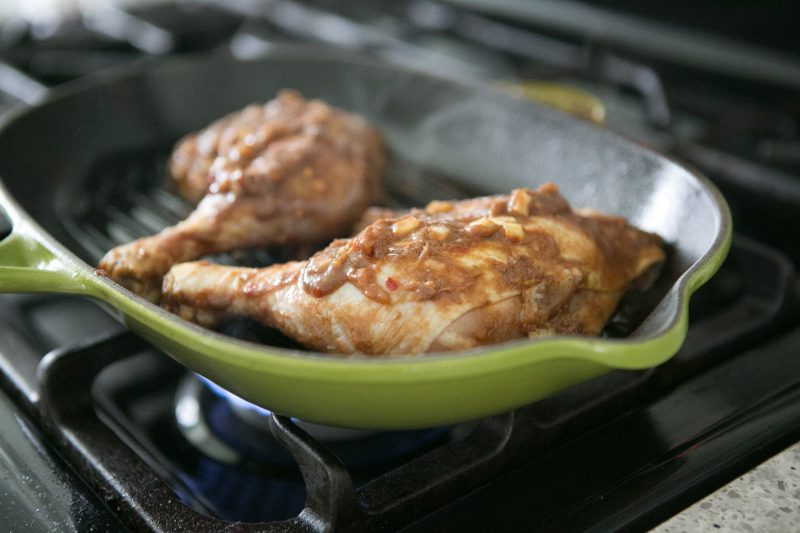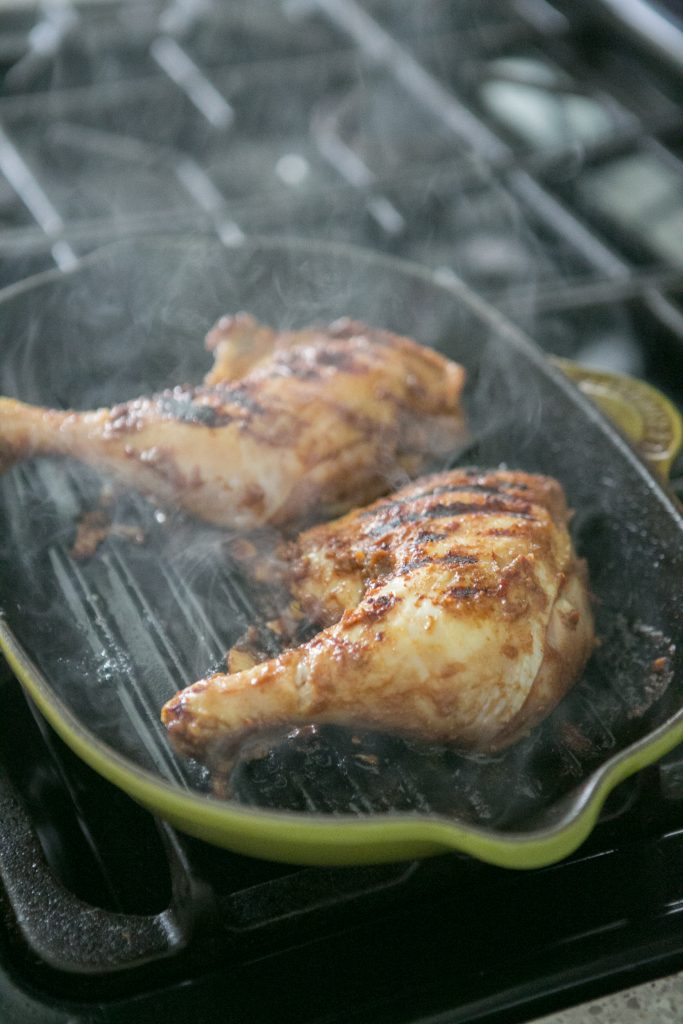 After searing both sides, place it in the oven for about 30 minutes. When the chicken comes out of the oven, it'll be crusty and delicious!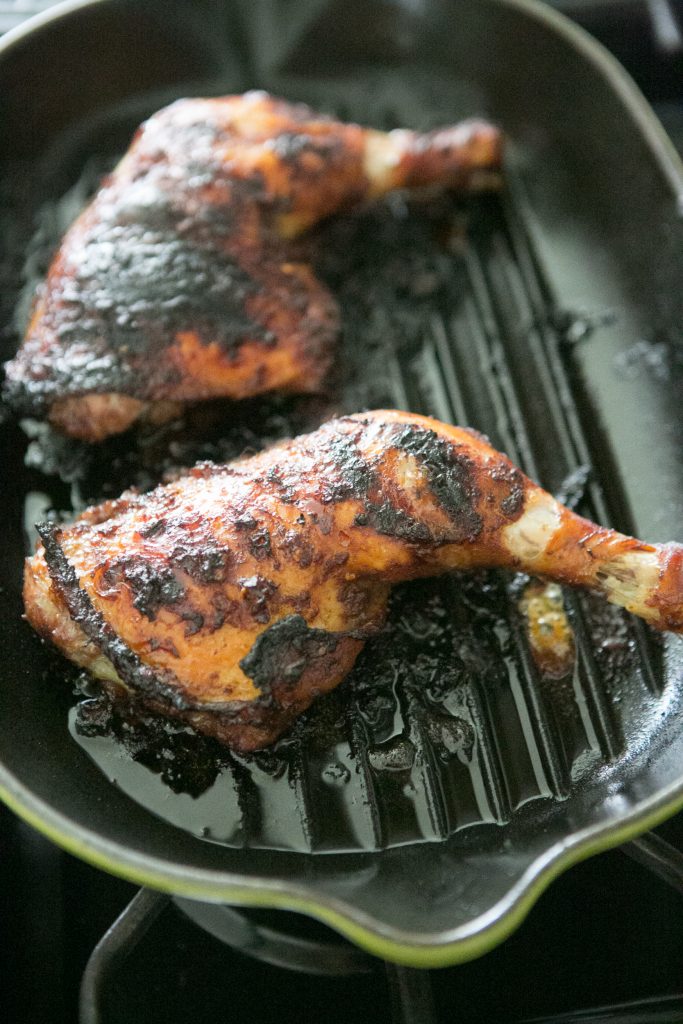 While the chicken was cooking, Hayley threw together a simple curry-seasoned rice dish. We had some rice leftover from a previous meal, which Hayley put in a skillet to warm with some additional Ghee. She seasoned it with our new Curry Powder (along with the Chinese Five Spice, part of our Taste of Asia Pack), and then sprinkled in some cilantro and a little bit of pink salt. It was the perfect side dish for the chicken!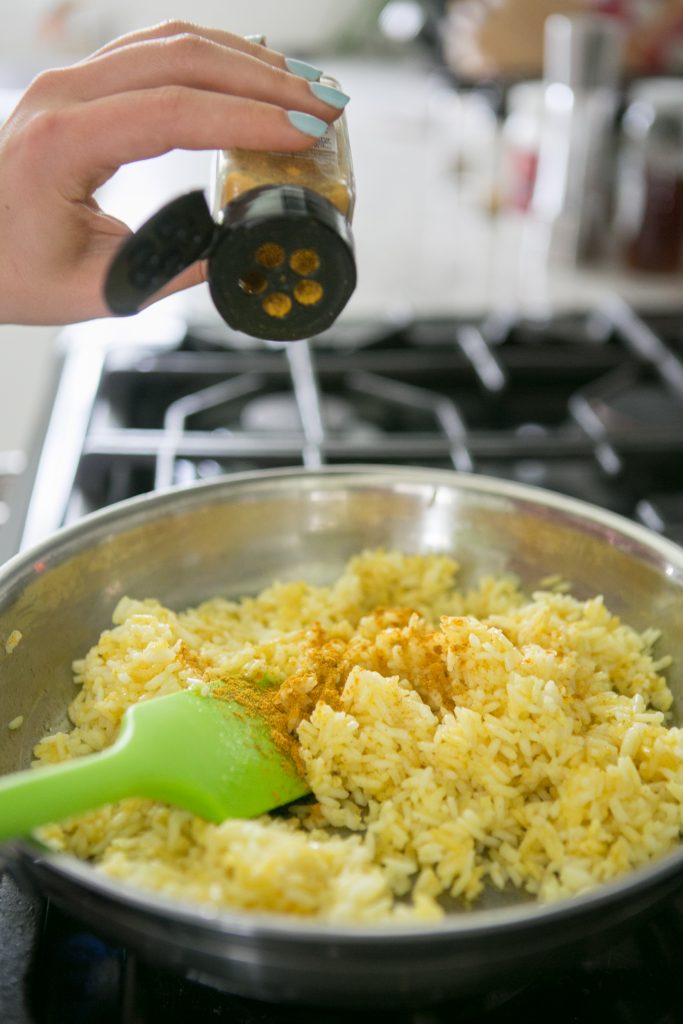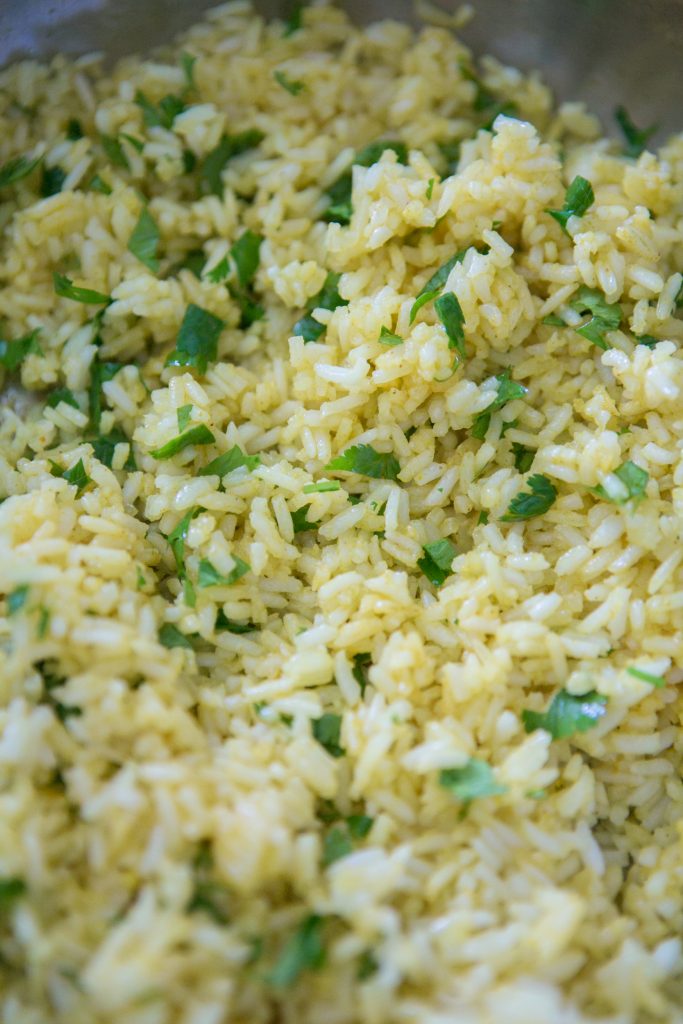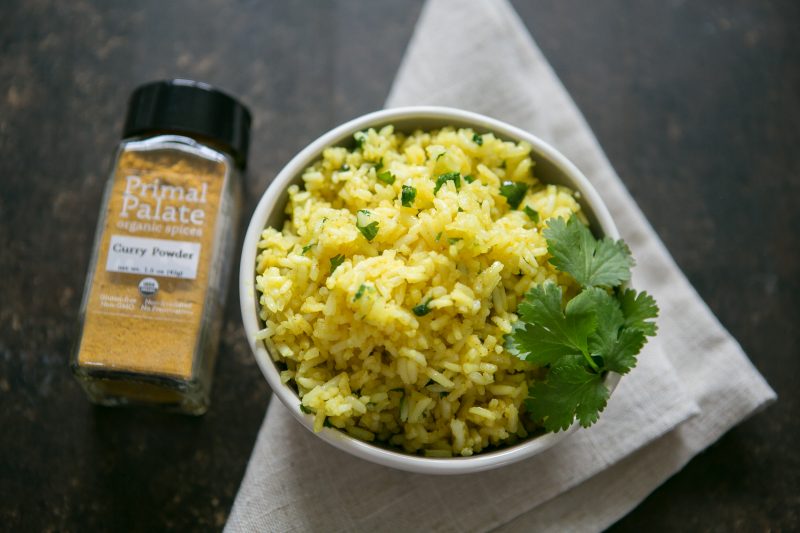 This was a wonderful meal, full of great flavors (and some new flavors!) We really enjoyed it, and the pairing of our spices with Tinstar ghee is a combo we always count on in our everyday cooking. So let's get to the giveaway (the recipes will be below the giveaway).
a Rafflecopter giveaway