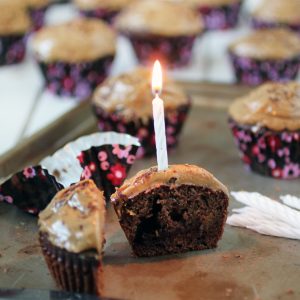 Last week was my dad's 51st birthday. Last year, I missed the opportunity to do something really special for his 50th birthday, despite my Grandfather telling me numerous times that I needed to plan something for that special b-day. Sorry Grandpa…I failed you that time!
This year I really wanted to make it up to my dad. I am very fortunate to have two EXTREMELY loving parents. My parents are divorced, and what comes with divorce is usually not easy, and we all have definitely had our difficult times. There were times I hated my mom, times I hated my dad, and times I hated my step-mom. Although we had our tough times, through it all I ALWAYS knew I was loved. Even though I thought my dad was tough as nails, and strict, and even scary sometimes, I always knew how much he loved me, because he never hesitated to tell me. I knew I was his baby girl always, and that I was one of the most important things in his life. As children, it's easy to put meaning to things your parents do or don't do, and it's easy to become the victim and make them wrong. What isn't so easy is looking past the mistakes your parents may make (because, well, they are human too) and acknowledging the fact that no matter what, they love you and that is the most important thing in the world.
This year for my dad's birthday I really wanted to show him how much I love him, and how important he is to me. So Bill and I cooked him a special dinner, and had him, my step-mom, and my brother over for a fun evening. We showered my dad with some gifts, and being the Paleo dork that I am, a huge jar of coconut oil, and a ton of PaleoKits were definitely in his gift bag. We also got him a gift that we knew he would really want, but he was definitely excited for the PaleoKits also!
My dad isn't a huge dessert person. He likes sweets, but he doesn't go crazy over them, so I really wasn't sure what to make for his special day. All I knew was that I wanted him to blow out a candle and make a wish, so I had to make something tasty. I decided to make what Bill and I were calling "The Reeses Cupcake" A chocolate, chocolate chip cake, with a sunbutter frosting. It was divine! We also served banana ice cream along side the cupcakes (frozen bananas pureed in our Blendtec), and both were a huge hit!
I was so happy that we could make that day special for my dad. I only wish that I could spoil him more often. Maybe one day…
Happy Birthday Dad. I love you, and am so grateful everyday that I have you!