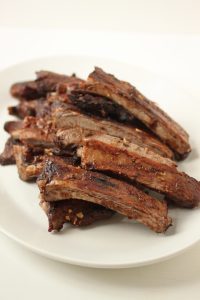 Hey all – it's Bill here. I usually pop in to write a post when it's A) About photography, B) About my ongoing gut issues, or C) A recipe I created that is worthy of being posted. This time, it's a new recipe that I really wanted to share – and Hayley agrees that it's definitely worthy. It's springtime here in Pennsylvania. Typically, this time of year would still yield intermittent snow flurries and still-gray skies in Pittsburgh. Not so this year – it has felt like spring for several weeks and we're reveling in the unusually warm weather. This means a lot more grilling, playing with our new slack line in the back yard, and long walks in the sunshine.
Back in November, I was given a beautiful new Weber gas grill from my extremely generous parents for my 28th birthday. That's not hyperbole – they are two of the most giving people in the world, only rivaled by Hayley's also generous family members. We're truly blessed to have such wonderful (and close) families. Are you hurling from the rainbows and unicorns? Sorry, I'll shelve the sappy stuff for now.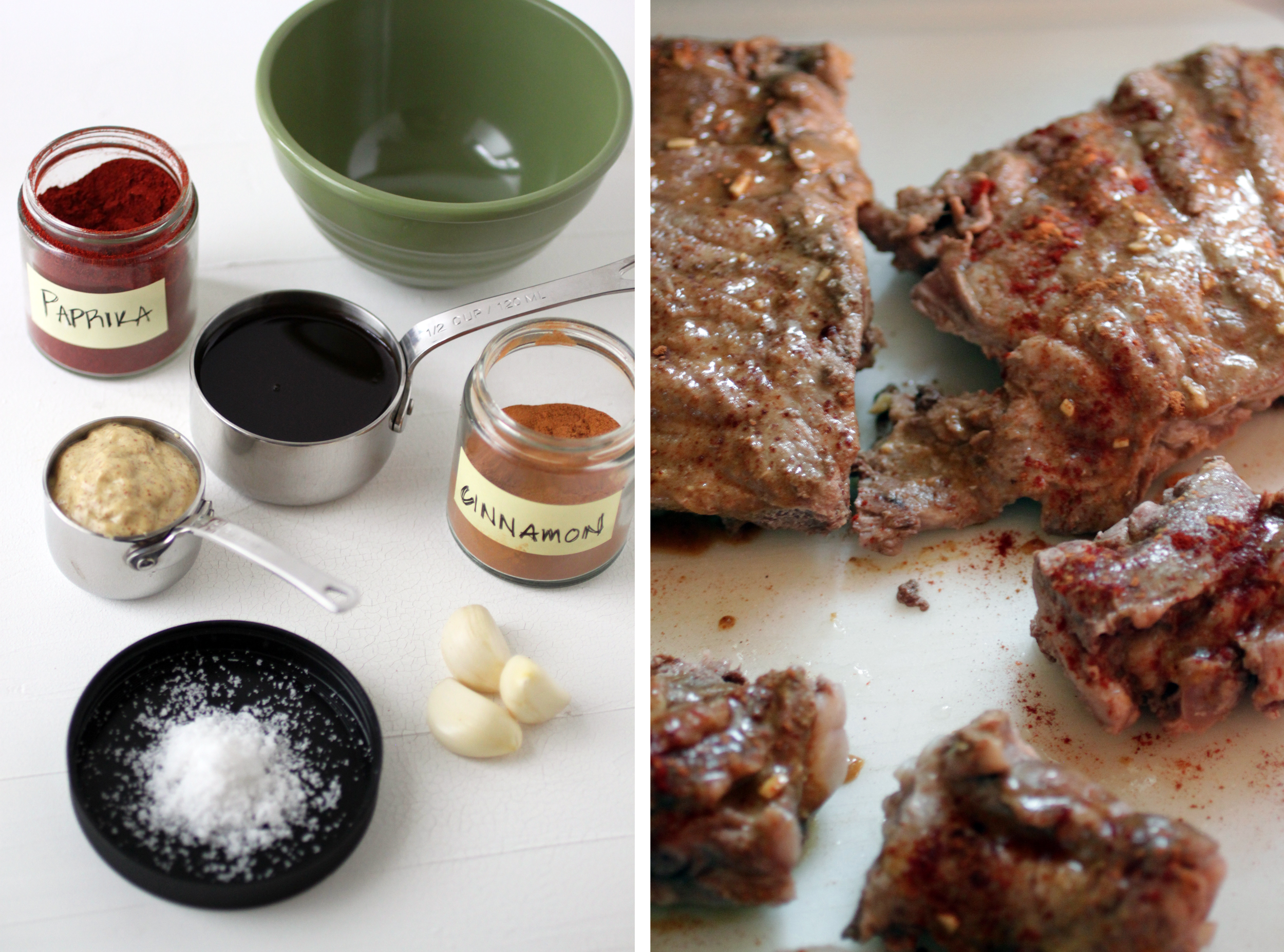 Anyway, our new grill kicks some serious ass. My parents have owned a Weber gas grill for at least 10 years, which I've always admired. The impressive thing about the Weber gas grills is the perfect heat distribution from corner to corner. They also have the ability to deliver an incredible sear to big slabs of meat. When they gave me one of my own in November, I was left speechless in the wake of their generosity. I was also left with an old clunker of a gas grill that I could neither unload on craigslist for any price, nor bring myself to throw away. I'm a big time believer in all things sustainable, so seeing stuff unnecessarily go to the city dump makes me sad inside. I wanted to see this old grill get a new lease on life.
Earlier this year, I watched George Bryant (The Civilized Caveman) smoke many cuts of meat from afar with admiration and a bit of jealousy. I've always been a big fan of grilling, but smoking was something I had yet to try. Then one day, it hit me: I could turn my old gas grill into a wood-fired grill which would hopefully double as a smoker. As luck would have it – two of the old grates from the grill fit perfectly across the now-defunct gas burners. It offers the perfect ventilated deck for building a wood fire. The process from there is simple: build a little mound of lump hardwood, let it burn for about 15 minutes, spread the embers evenly on the lower grate. Place some grates above (we use the grates from our new grill – they don't fit perfectly, but are acceptable), and after a few minutes of preheating you can throw your desired meat on the grill and let it meet it's smoky destiny.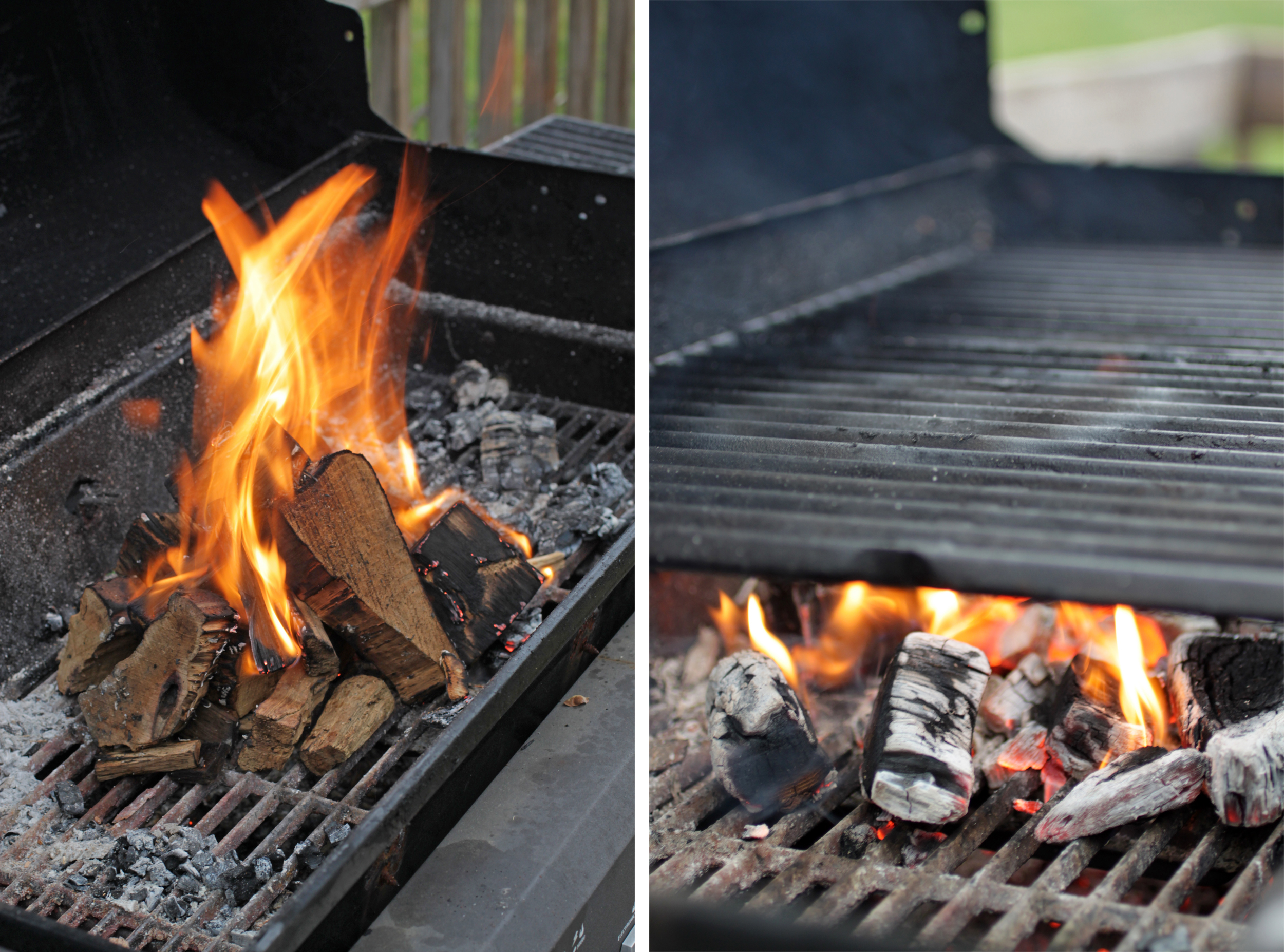 After spending the third week of march in Texas Hill Country (Austin, to be exact, for Paleo Fx), we had both been bitten by the barbecue bug in a big way. Our last night in Austin was spent at the world famous Salt Lick restaurant – a mecca in the barbecue world. We brought home a profound respect for Texas barbecue, and wanted to replicate some of the amazing food we had while there (Minus the soybean oil and sugar…yep I checked the ingredients of the barbecue sauce. First ingredient was SOYBEAN oil…BAD NEWS! -Hayley). My mom always told me that the key to making fall-off-the-bone ribs is to parboil them first. While that may not be the most "legit" method in the eyes of barbecue aficionados, it was certainly a quick and easy way to get the meat tender for any home cook with limited tools and resources. We had the pleasure of enjoying this dish with US Wellness Meats pork baby back ribs, and naturally they were amazing. We recommend using Cherry wood if you're going to attempt the wood-fired grill route. Hickory or Mesquite would aslo be acceptable, as well as apple wood. You can purchase bags of hardwood at Home Depot or Lowes, if not from a local provider. We fully intend to continue making this dish in heavy (perhaps weekly) rotation throughout the summer.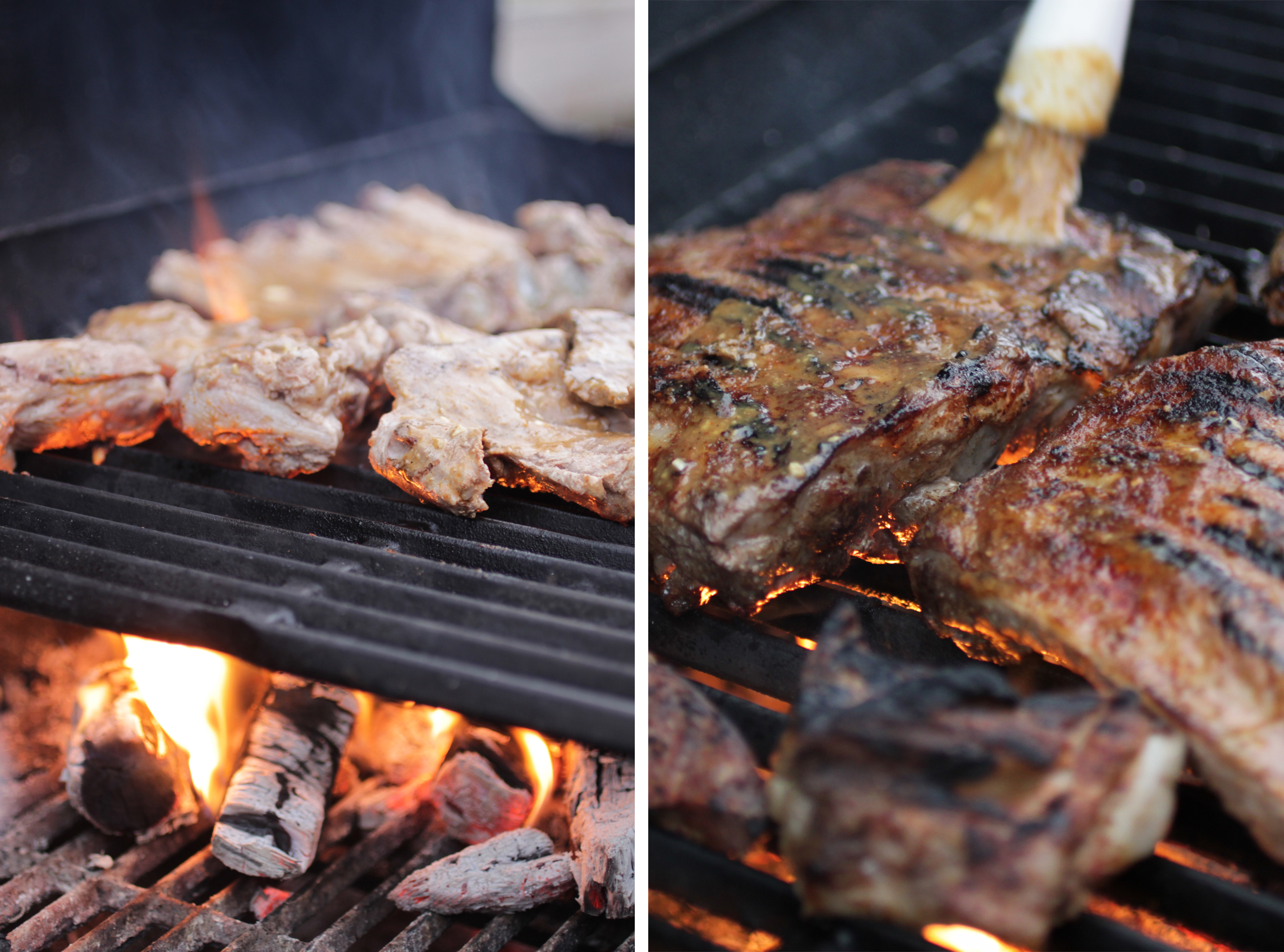 Now, I'd be remiss not to take a slight detour before showing you the finished product. We originally made this recipe one night for ourselves. We had the rack of baby back ribs from US Wellness Meats, and Hayley in her sleepy low functioning thyroid haze told me to do my best with them, because she just didn't have the energy to cook. I threw together this simple little glaze using coconut aminos, minced garlic, salt, and a few drops of  Red Boat fish sauce (you might regret more than few drops – as they go a long way.) Then, I remembered that spicy brown mustard tastes good on damn-near everything (and also remembered that when it caramelizes, it becomes sweet), so I put a HUGE dollop of it into the sauce. After brushing the ribs with the sauce, I gave them a light dusting of paprika and cinnamon to bring the flavoring home. They turned out so good that we decided to invite our families over a few days later to enjoy them again. We ended up making 9 full racks (among other delicious dishes, grain-free treats, and adult beverages), and enjoyed them in the presence of a breathtaking sunset off of our back porch. Here are a few of the shots we took that evening.