Until every last leaf has fallen, I take full advantage of fall. I do this by eating every pumpkin recipe I can find: muffins, waffles, pancakes, chili… you name it, I've had it pumpkin. That is until Monica from The Movement Menu shared this amazing recipe for Pumpkin Alfredo sauce with us! This recipe is packed with healthy veggies, yet the pumpkin fall flavors make you feel like you're indulging. Thank you so much for sharing this recipe Monica, and be sure to check out The Movement Menu's entire recipe collection on Primal Palate! 
For more inspiration, be sure to follow The Movement Menu on Facebook, Twitter, and Instagram!
Fall is almost over! Well, not for another week or so but I am beyond ready. I have already rotated the items in my pantry to remind myself that everything I will be making will include pumpkin. Nah, I'm kidding- I don't need a reminder. I have been marking down the days on my calendar since last year. But in all seriousness, the canned pumpkin, pumpkin pie spices, brown butter, nutmeg and the whole gang have all been shifted to the front. I have already forewarned my main squeeze to expect the fall flavors in every single dish I make for him from now until December. He's sharing the excitement with me.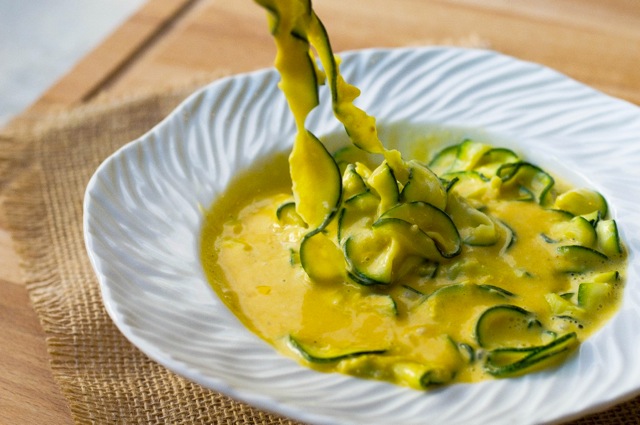 There are days when I am feeling less inspired than usual. Luckily, I have an incredibly insightful and creative younger sister whose mind likes to race a million miles a minute. Constantly! Last week, she flat out told me that I needed to start expanding my horizons here. It's easy for me to get comfortable preparing meaty dishes and treats. That is what I primarily make because a) I am such a carnivore, my body thrives when I eat responsibly raised proteins and b) I love giving away sweets and treats. People always ask me, how is it that I see you making cookies, brownies, ice cream, and muffins yet you do not look like you indulge ever? Don't kid yourself, folks. Of course I love to indulge. If my mind and body are telling me GO, I go. I go straight for some homemade cookies or for that pint of ice cream I have been hiding in the back of my freezer. No, I'm not hiding it from myself. I hide it from my man. He certainly has a love/hate relationship with the desserts I like to make. When I make a batch of cookies or a quart of ice cream, he likes to take a seat/lay on our couch and polish off the entire thing. Yes, I make treats with real food ingredients, free of refined sugars, dairy, gluten and grains. No, they are not meant to be eaten every day in such large quantities. He understands that, but like I said the relationship is love/hate.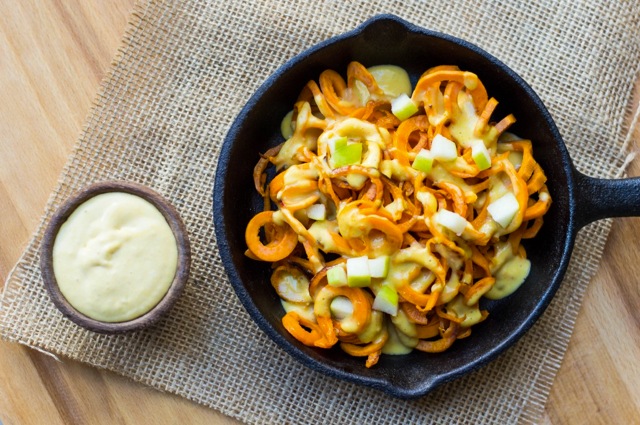 Back to my tenacious little sister: Megan. She let me know I need to break free and start posting recipes to the sauces I make, in addition to beverages, and seafood items. She is so right. It's not that I don't cook these things. I just don't think to photograph them and post about them. That needs to change. And I am hoping it will from here on out! She drew up a quick list for me of some items she'd love to see me create. This list included beverages such as green tea lattes and raspberry lemonade, an entire crepe showcase, kabobs, tacos, nut-crusted fish, rice-free sushi, spicy ketchup and behold: Pumpkin Alfredo Sauce. This idea jumped right off my computer screen and into my heart. No BS. What a fine, fine idea. I knew how to make an Alfredo-like sauce, and now all I needed to do was incorporate the pumpkin flavor. This sauce came out spectacular, and according to my friend and business partner, Hima of Tin Star Foods: "life-changing" is the adjective we can use to describe the flavor!