Hi everyone!
We are so excited to share with you a new product that we have been working on for a while. It is something we think you all will love, because it is so magical!
Have you ever wished you could purchase an all-purpose cookie dough that you could use to make all sorts of different cookies for holidays, parties, showers, birthdays, special gatherings, or just for fun? Have you ever been planning a party or gathering and wanted the convenience of a ready made item, but didn't want to sacrifice nutrition?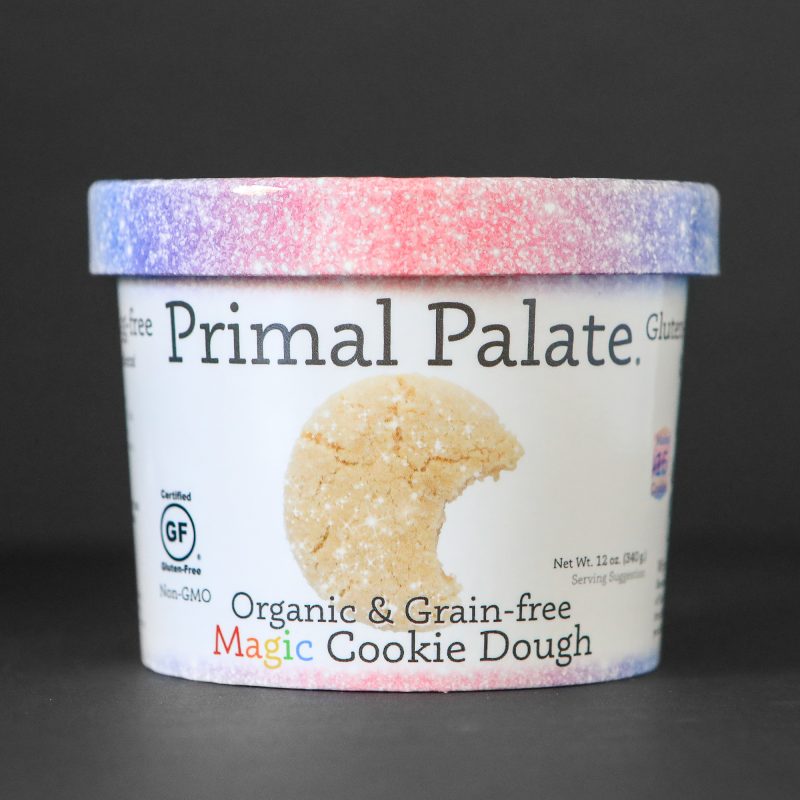 Now you can have all of those things! We are so thrilled to introduce our NEW Magic Cookie Dough! Our Magic Cookie Dough is an all-purpose cookie dough that can be used to make many of your favorite cookie recipes. You can use this cookie dough to make simple sugar cookies, or you can get creative in the kitchen and make all sorts of cutout cookies, gingerbread cookies, thumbprints, and more.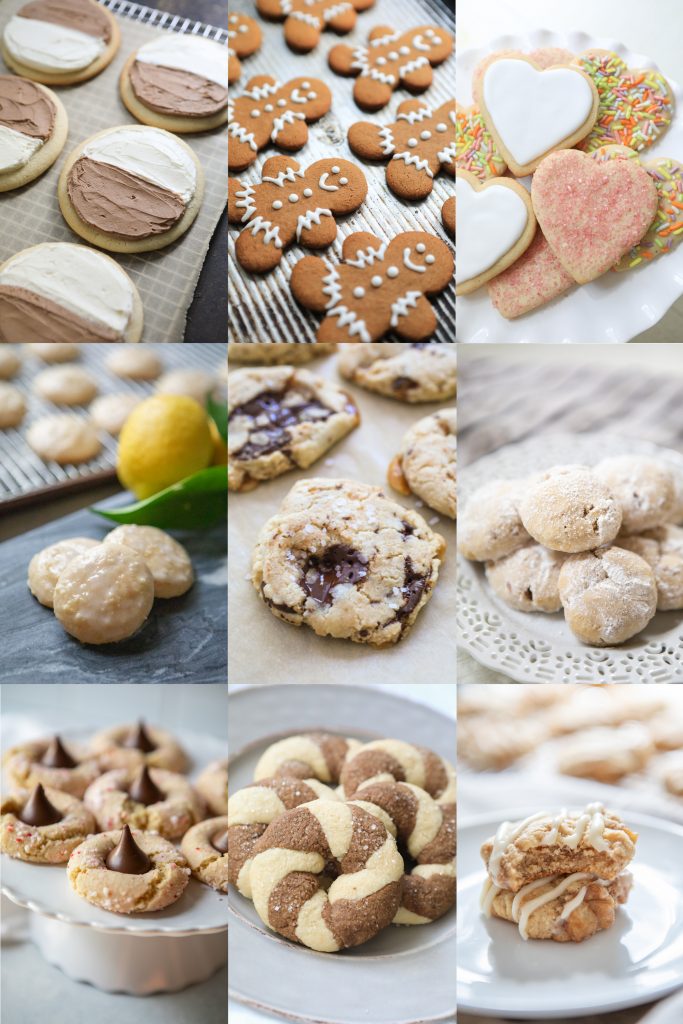 All of these recipes are included in the eBook you get with your purchase!
I originally wanted to create a delicious cutout cookie dough, but in the process of developing that dough, I realized it could be used for many other cookies besides cutout cookies!  Just like our Chocolate Chip Cookie Dough, our Magic Cookie Dough is Gluten-Free, Grain-Free, Soy-Free, Lactose-Free, Casein-Free, and Egg-Free!
If you aren't sure what to make with Magic Cookie Dough, not to worry! When you purchase Magic Cookie Dough, you will also receive a free ebook with 10 recipes you can make with our Magic Cookie Dough this holiday season! (The eBook download link is included in your order confirmation email.) And while supplies last, we're also adding a gift of our Sweet Spice Packets too!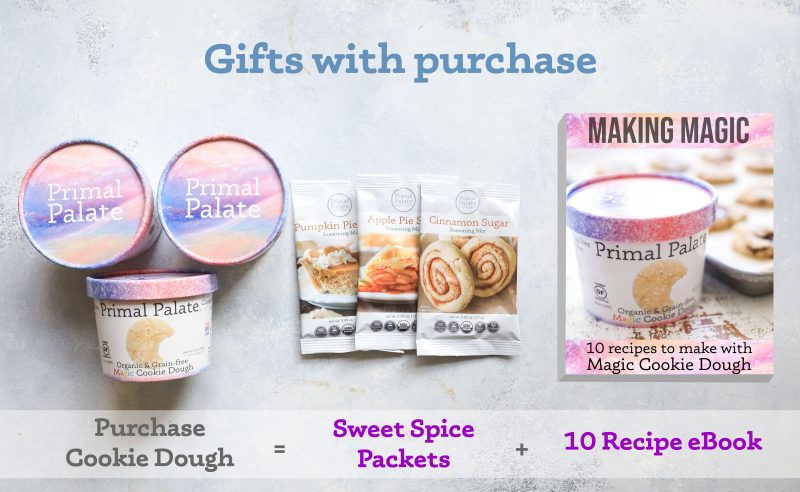 We are so thrilled to share this product with you, and we hope it helps make all of your special gatherings easier, more enjoyable, and of course more delicious!