Hello friends!
I hope you are enjoying this fine summer Wednesday. It's another hot one here in Pittsburgh, which means we're continuing to utilize our grill almost daily to keep the temperatures down in the house. For some time now, I've been craving grilled pizza. When I was a teenager, my parents really got into making homemade pizza dough, and grilling the pizzas. They were super tasty, but I don't think I've had one since! Sure, I've had a ton of wood-fired pizza since then (pre-paleo, especially while living in Italy) but an actual grilled pizza has been absent from my life for over a decade. Today, I decided to change that and make one.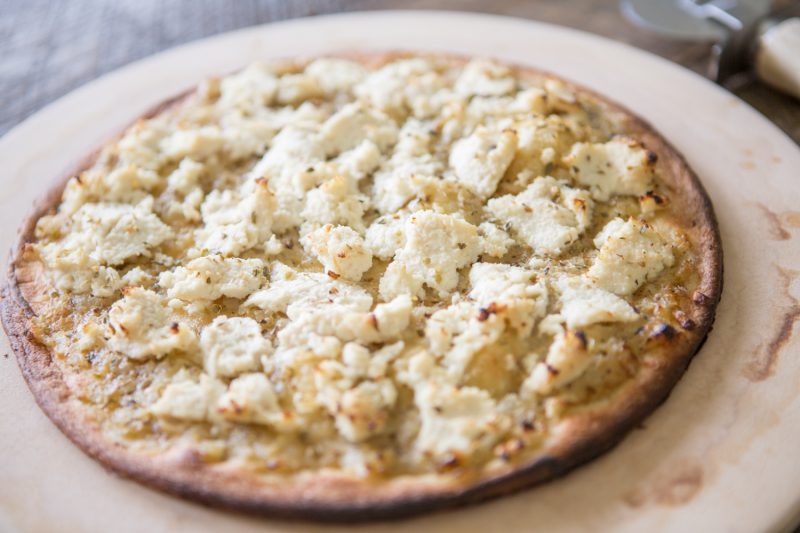 I knew we had a Cappello's Naked Crust in our freezer, so I figured I would streamline this recipe and use an already-prepared crust. You could definitely make your own dough, but I'm not capable of planning when I want pizza that far in advance. I don't care how, I want it now. (Let me know if you get that movie reference!) The Cappellos' crust is a nice starting point for any type of paleo-friendly pizza. We've made many delicious pizzas using their crust (Lobster Pizza) (BBQ Chicken Pizza) (Mediterranean-Style) … they are all so tasty! So today, I wanted to make a White Pizza, and I wanted to make it dairy-free too. Okay, that is actually a lie. Hayley suggested I make it dairy-free, and I agreed that it would be nice to do this for our dairy-free followers. She's very thoughtful!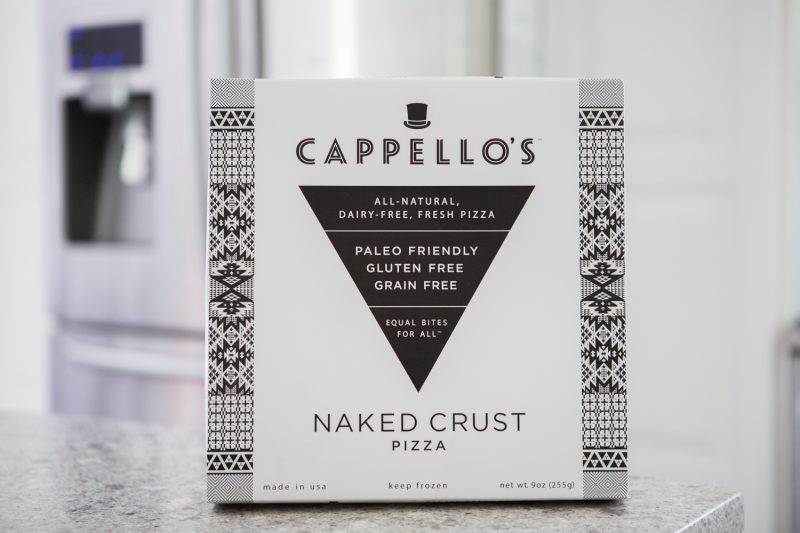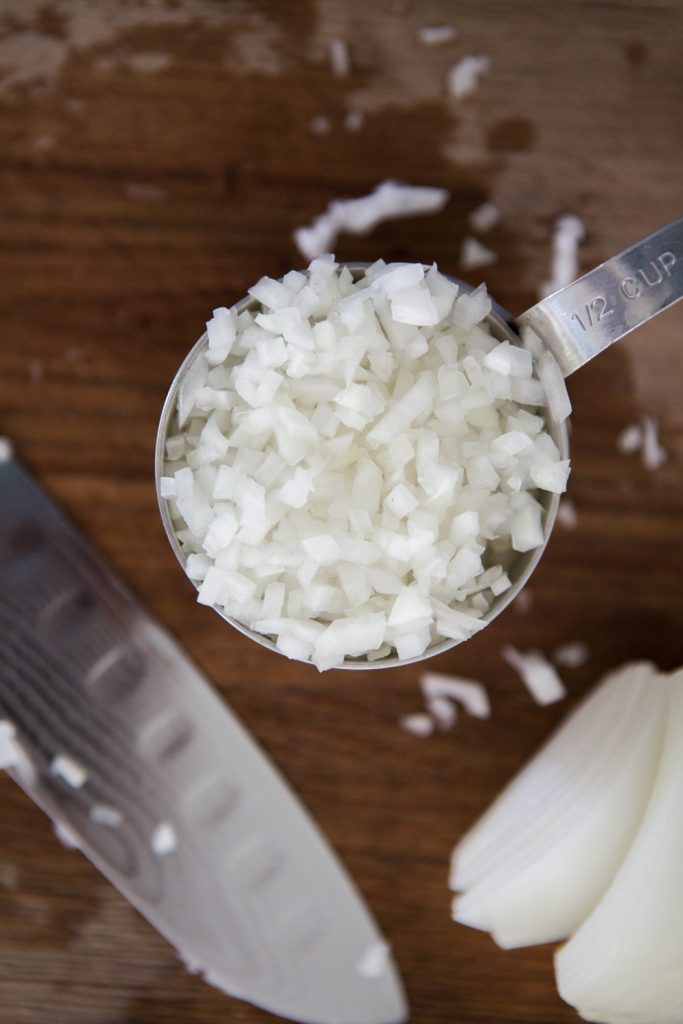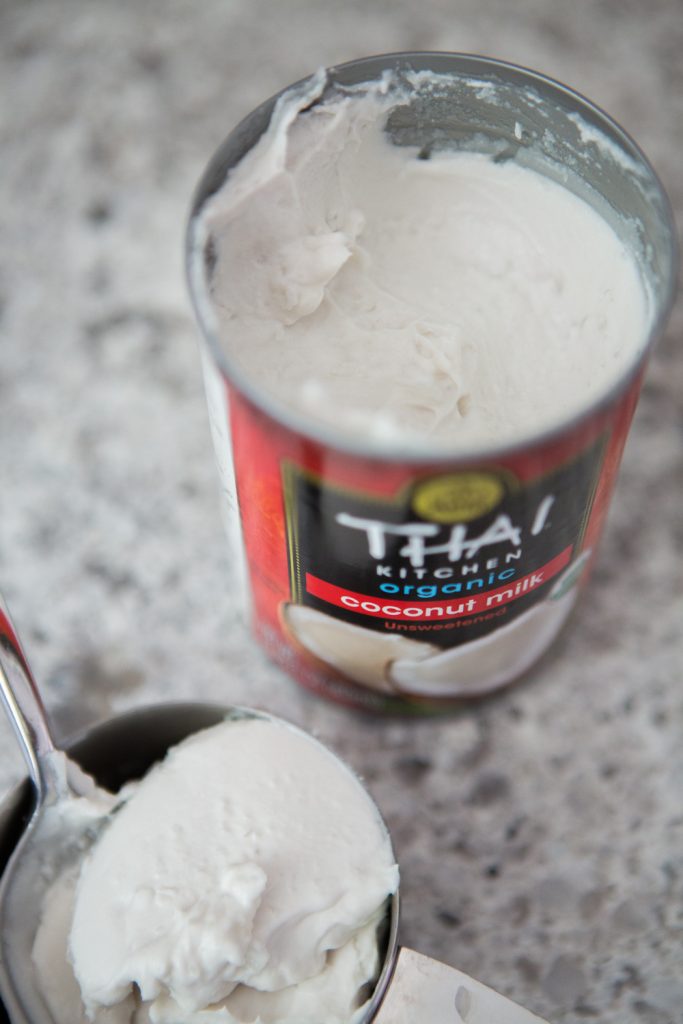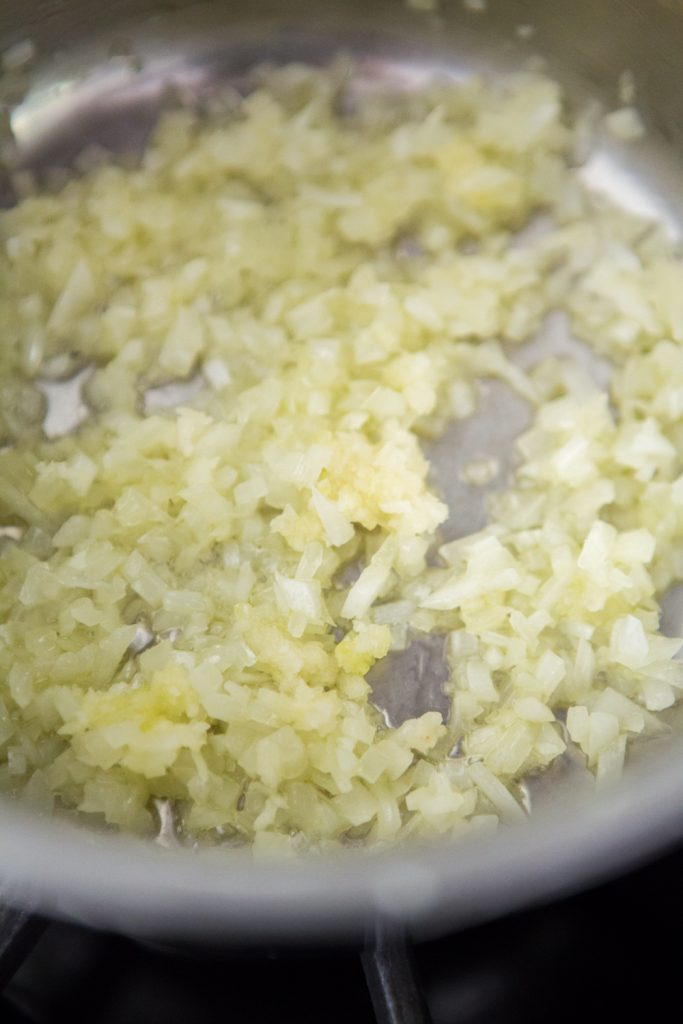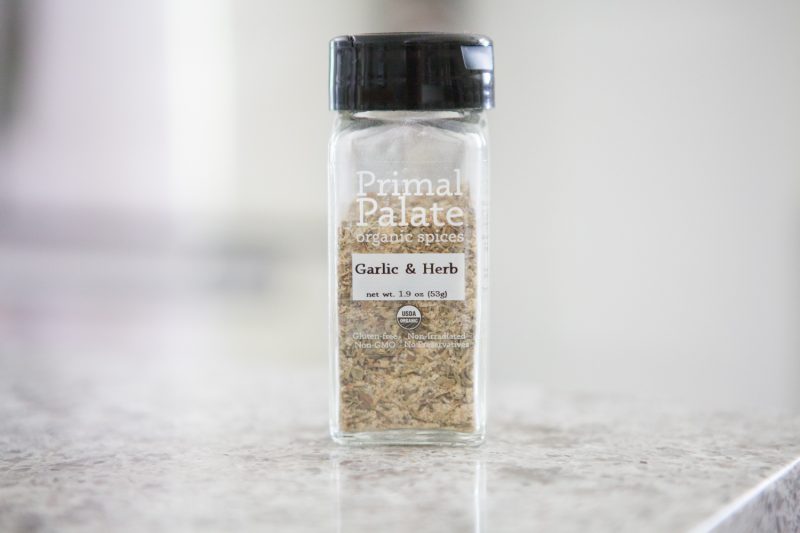 Part of the challenge for this recipe was making a traditionally cream-based white sauce dairy-free. I've tinkered with this type of white sauce before, so it wasn't that big of a deal. Sauteed onions and garlic, plus some coconut cream, plus our popular Garlic & Herb Seasoning. You can also add nutritional yeast to the mix for a bit of a cheesier flavor (which I did), and a pinch of pink Himalayan salt doesn't hurt either. The sauce simmers for about 10-15 minutes, then goes on the pizza.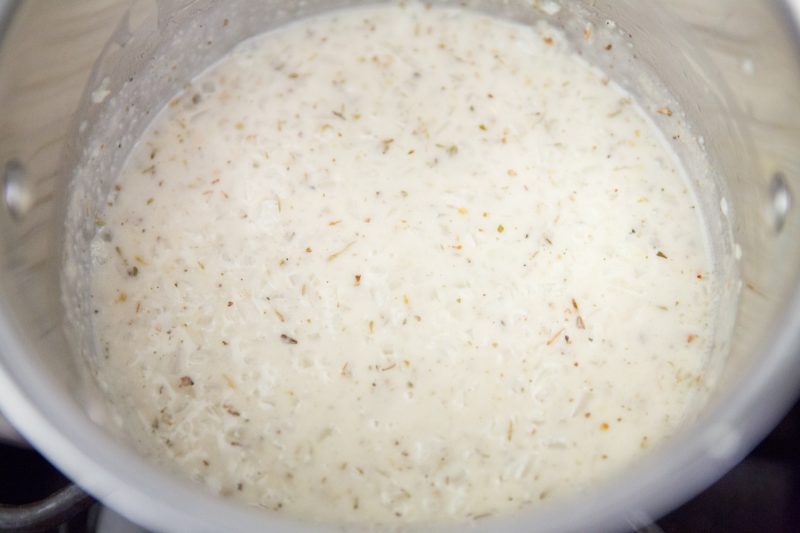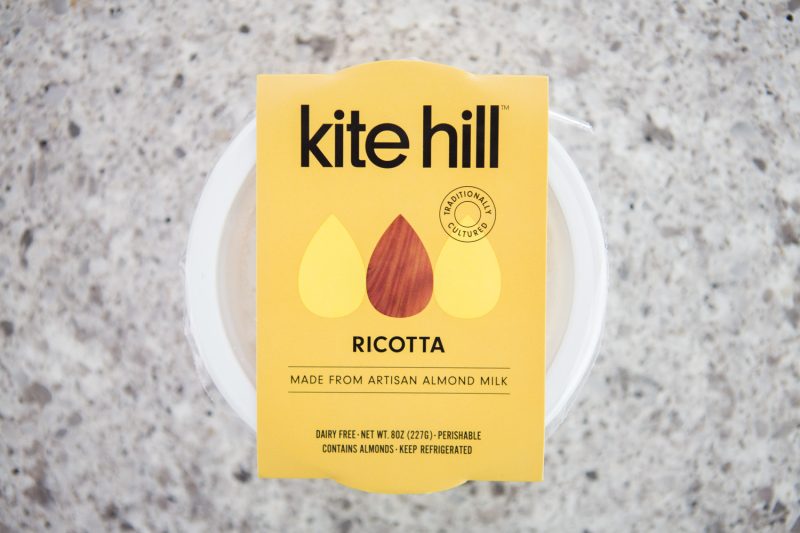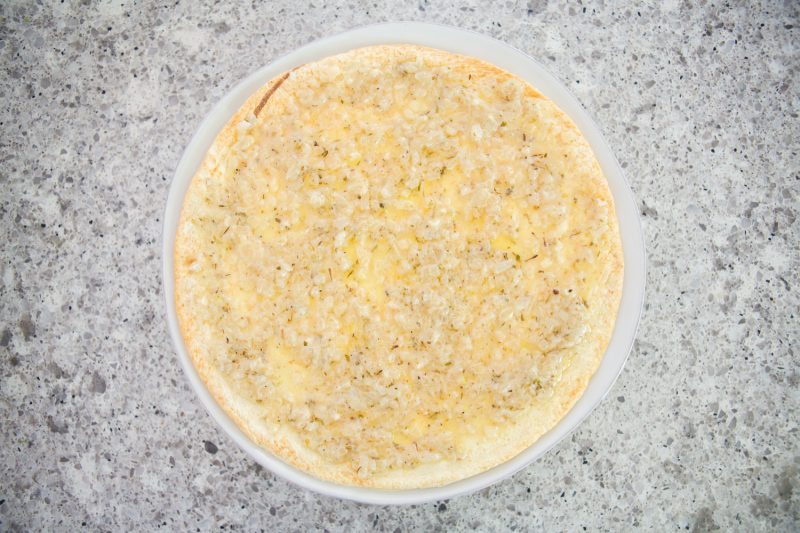 The circle motif in this post is pretty cool. I didn't intend to shoot all the photos this way, but I suppose with pizza, it is easy for it to happen. Anyway, while the white sauce was cooling, I fired up our grill. Like I said, I have been wanting to have a grilled pizza for a long time now. I did all burners on high heat, because pizza ovens are usually like 700 degrees (or hotter!) However, that temperature range isn't attainable on most home grills, nor is it desirable for the Cappello's crust. I did ours at 500F and that was honestly pushing it, based on the crust.
The second secret ingredient in making this taste authentic while being dairy-free is the Kite Hill dairy-free Ricotta, made with almond milk. I have to be honest, I was skeptical before using this 'cheese' but was pleasantly surprised with the result. I'm not surprised this product won a Nexty award. The pizza tasted awesome, just like "real" ricotta.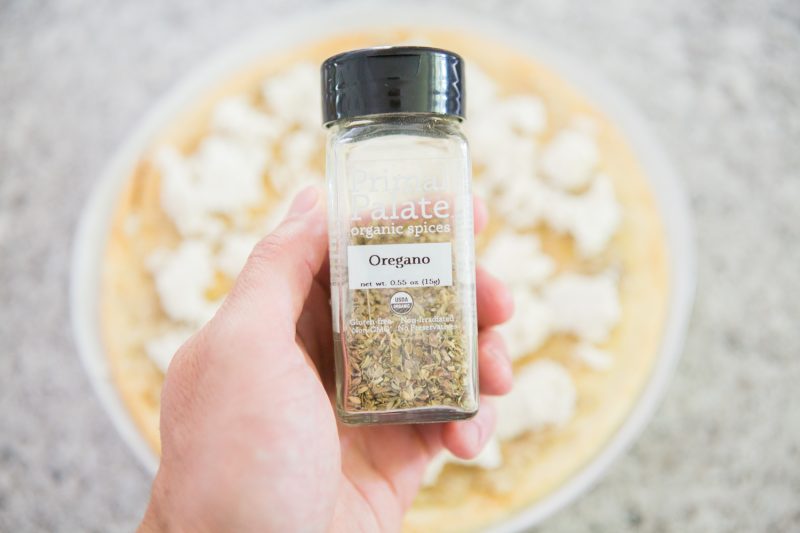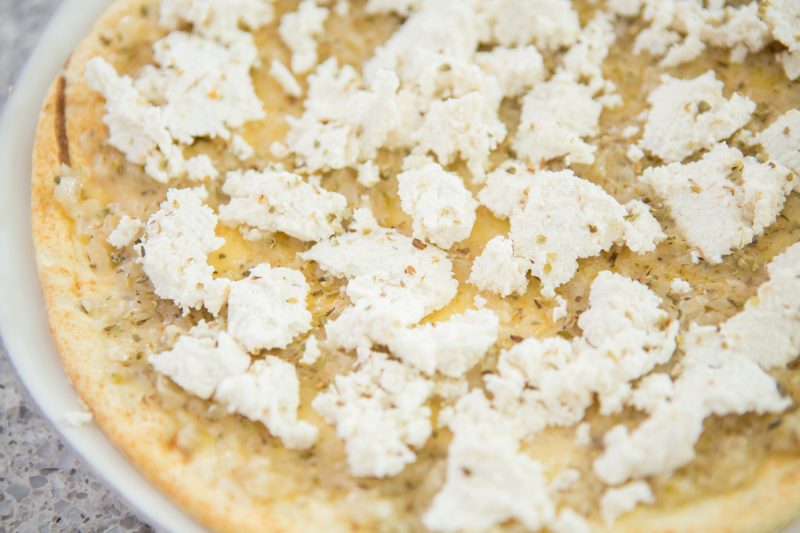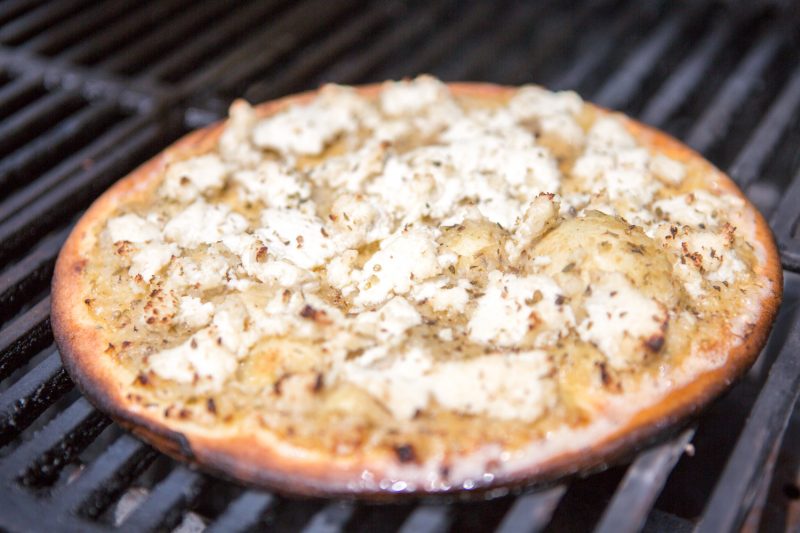 I added some of our organic Oregano to the top of the pizza before cooking, along with the Kite Hill dairy-free Ricotta. You don't have to add oregano, but I love this classic Italian flavor, and it just adds a little something to this pizza. If you have it, I'd use it. I did 10 minutes on the grill at around 500F, and I feel like that was borderline too hot. I would scale this back to 425-450 degrees for about 8 minutes. Then I would shut most or all of the burners off and allow it to rest on the grill another 5 minutes (with the lid closed). This will help the top of the pizza cook more fully. After that, just slide it off using a big spatula, cut it, and serve it.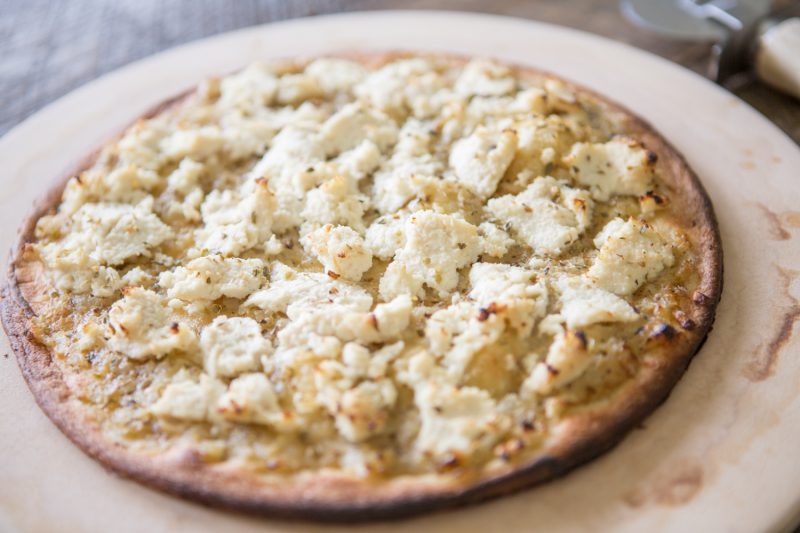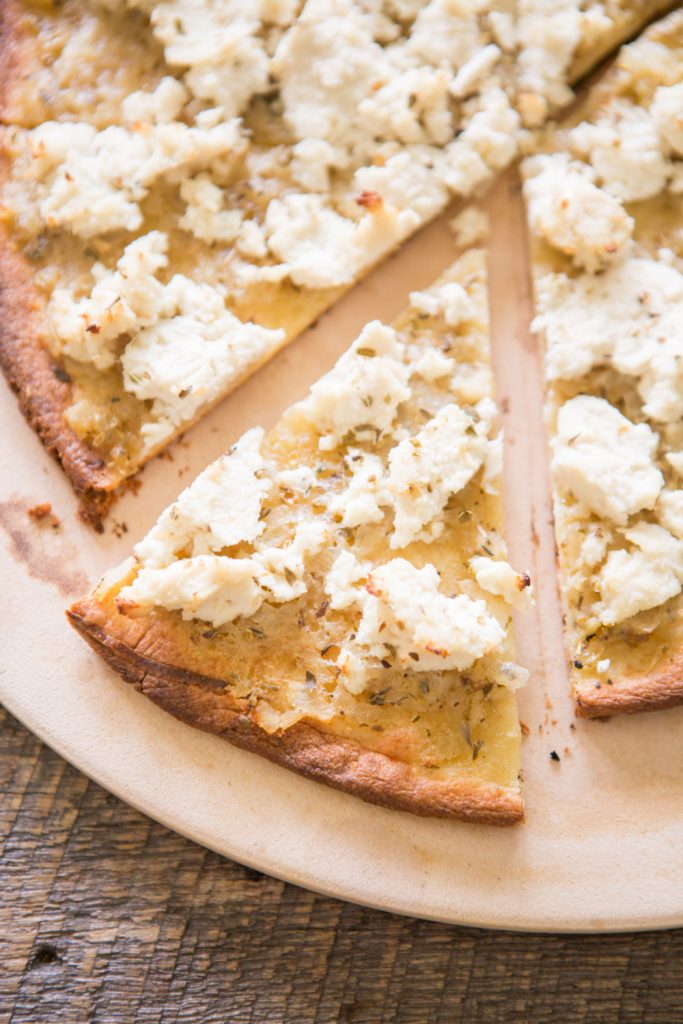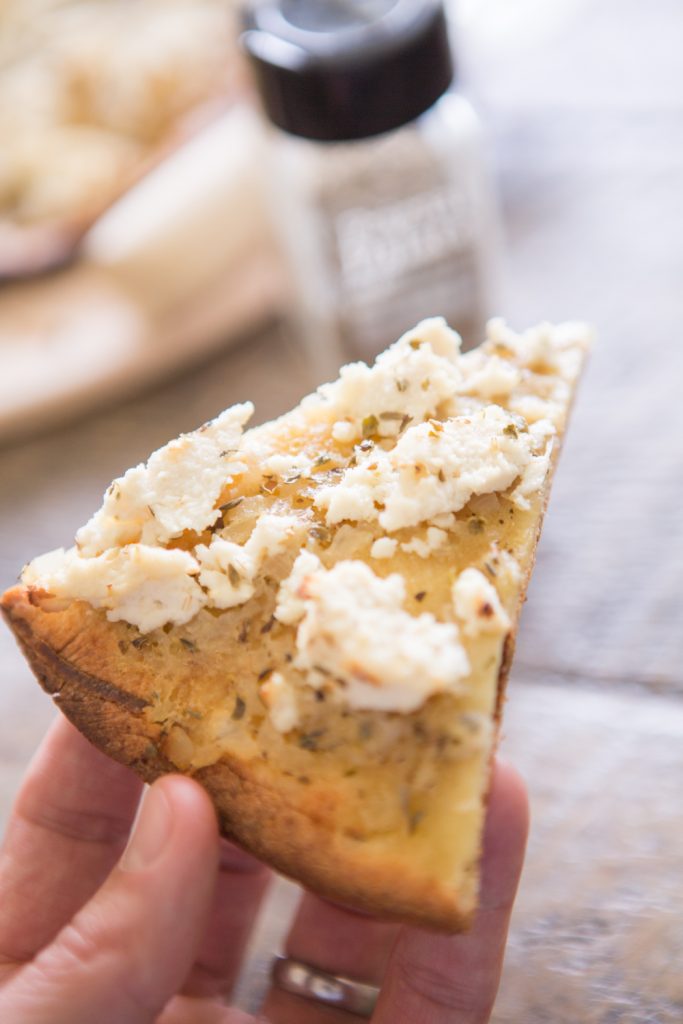 I think one of the best parts of grilling the pizza is how the underside of the crust gets nice and crisp. Many grain-free pizzas are a little (how do I put this delicately?) … soft. When I eat pizza, I want the slice to hold up on its own, without folding. This thin crust pizza certainly accomplishes that, especially with this cooking method.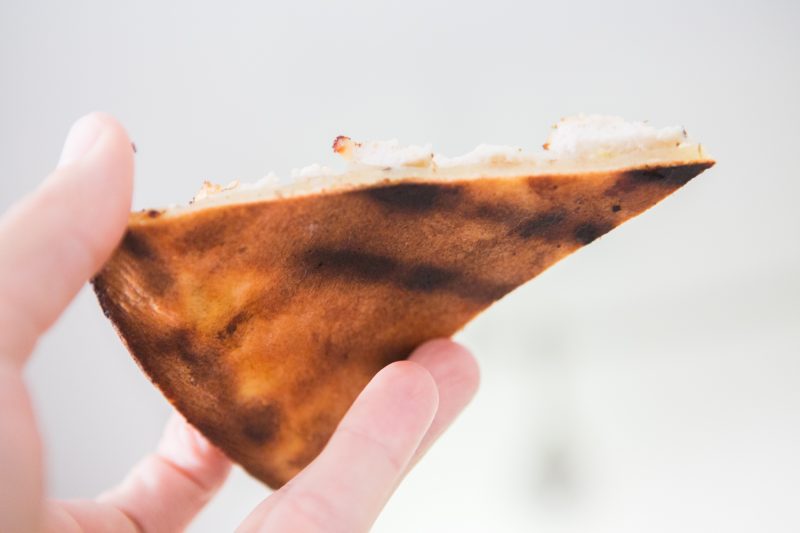 I hope you all love this dairy-free pizza recipe. It was an absolute delight to eat! Let us know if you want more dairy-free recipes, and we'll do our best to make some!
Happy Eating
Bill