I am officially hooked on Kite Hill products. Since my wonderful experience using their chive spread for our new Smoked Salmon Spread recipe, I got the idea to try making a cheesecake with their plain cream cheese. I made a grain-free lemon cheesecake "back in the day" for this blog, but I have never attempted a dairy-free one, because I just didn't think it could be done.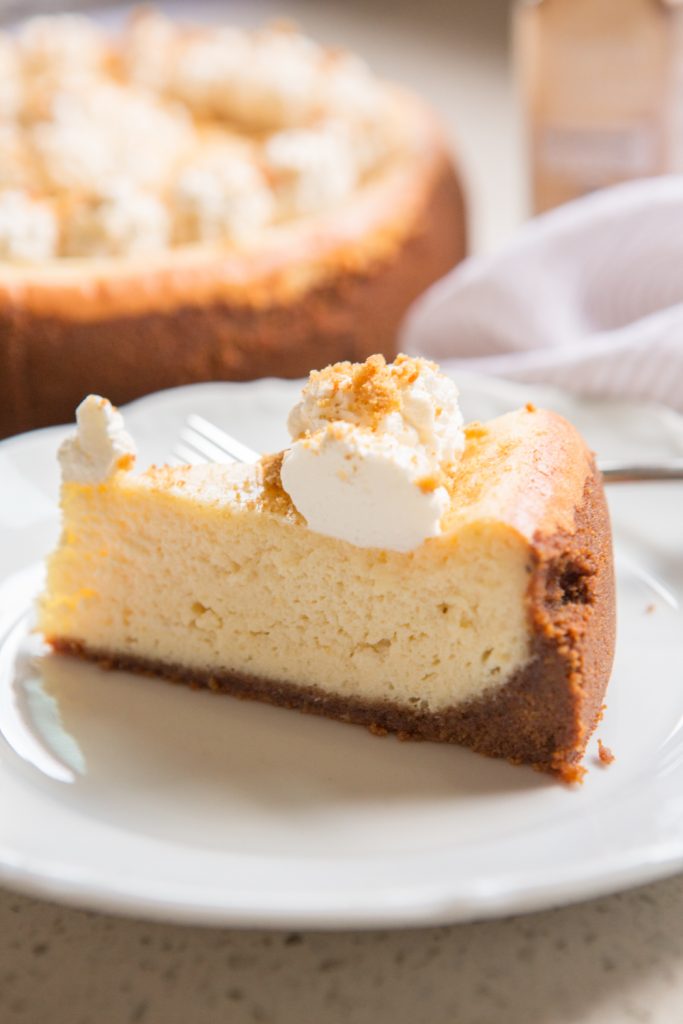 For years, I had seen other bloggers using cashew cream to which they added probiotics for more of that tangy cream cheese flavor, but that didn't interest me. Since I knew Kite Hill's products were fantastic, I figured this was my opportunity to give it a shot.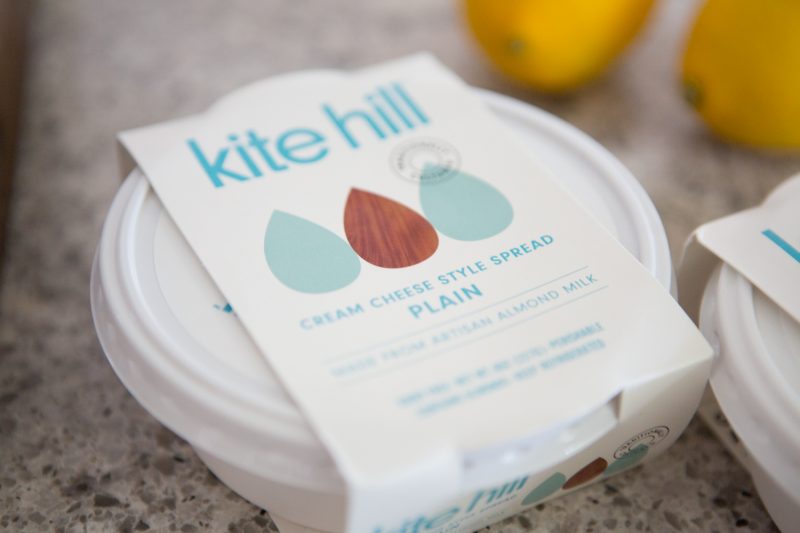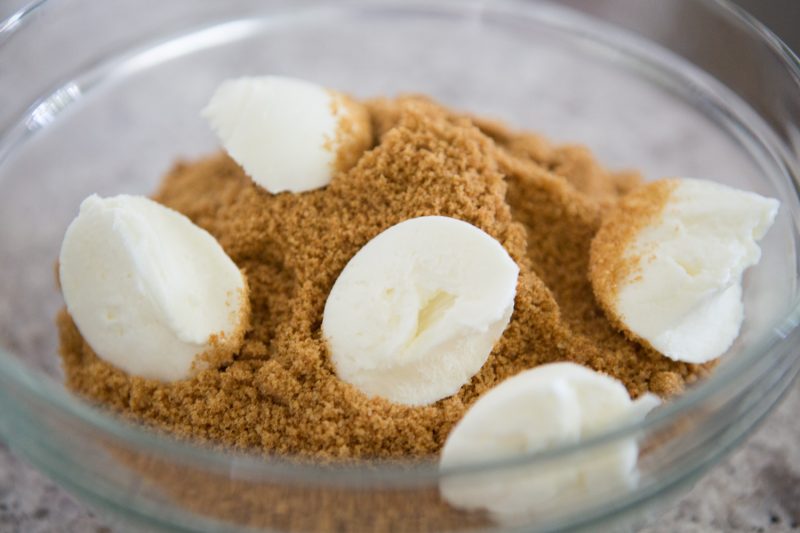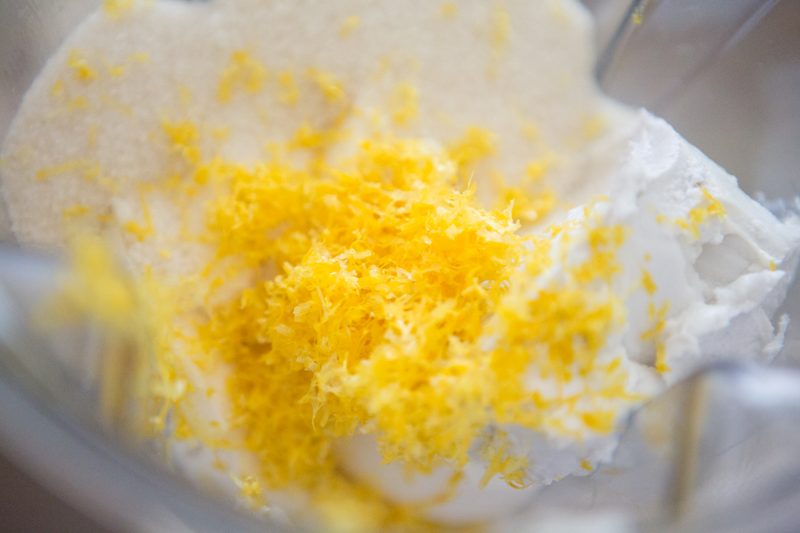 It turned out better than I could have imagined! It even turned out better than my old recipe which used REAL dairy! I served this cheesecake to 4 adults who do not avoid dairy, and one child who definitely doesn't avoid dairy, and they all wanted seconds! One of the adults even said, "I don't usually like cheesecake, but this is good!" I'll take that as a win.
For the crust I used our Gingersnap Cookie recipe (which uses our Gingersnap spice blend!) It was perfect.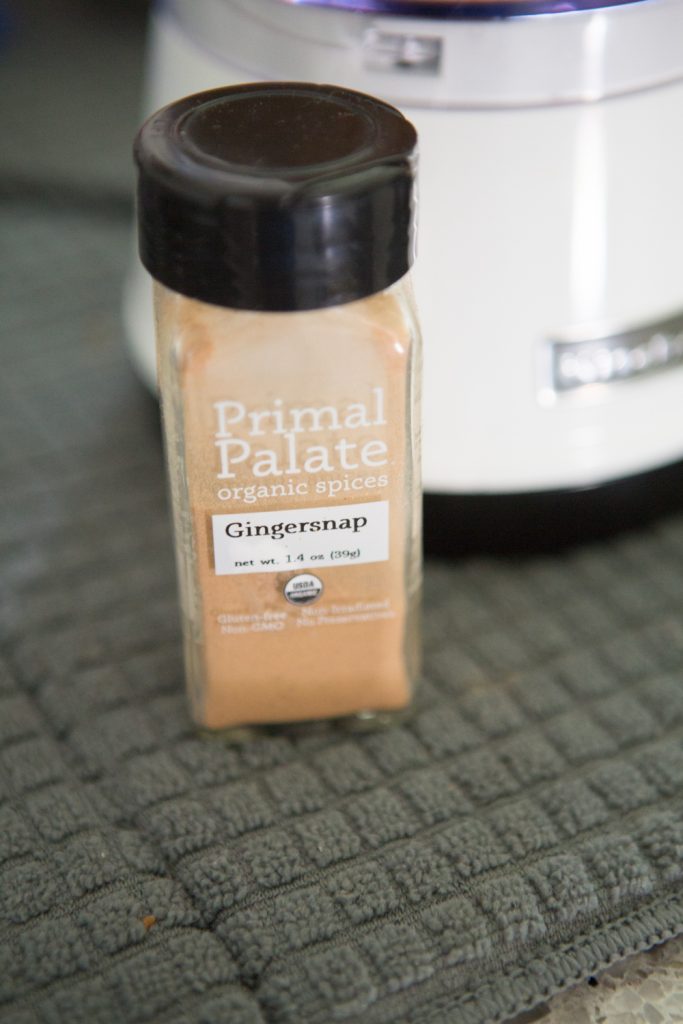 I also used crumbled gingersnap cookies for the topping, along with whipped cream. I did use real cream for this recipe, because the coconut cream didn't set up properly with the humidity we have been having (all the windows were open, and we were making pizza, so the kitchen was a bit steamy), so I had to use real cream for the purpose of getting a lovely photo. I wanted to make sure I mentioned that, because there is a difference in the color of whipped heavy cream, and whipped coconut cream, and anyone who has used both will be able to tell from these photos, and I have no intention of trying to fool anyone here!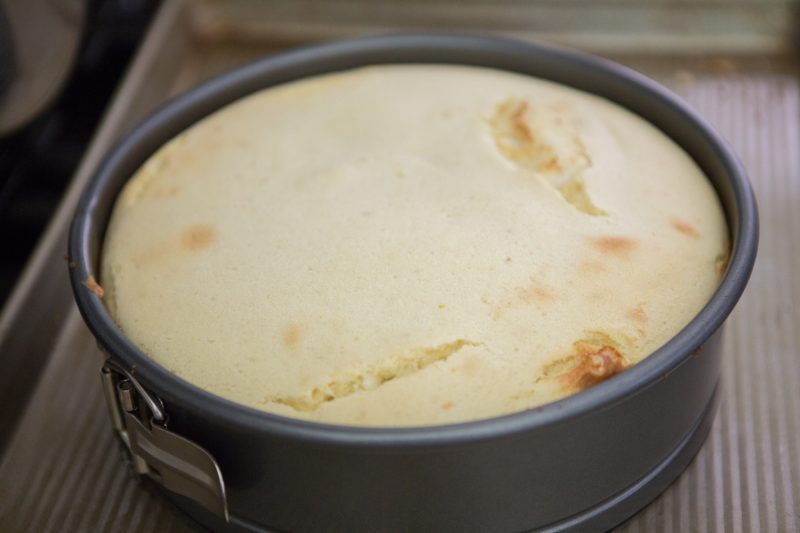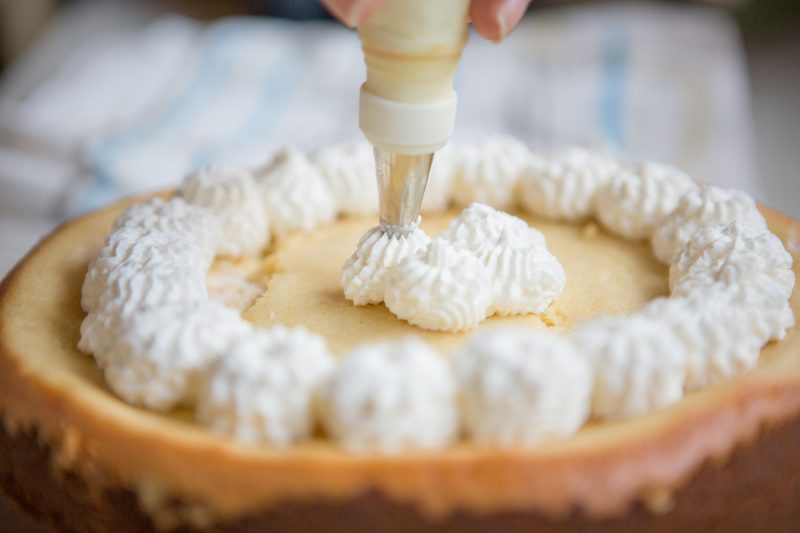 I did a bit of "Googling" prior to making this recipe. I wanted to see what cheesecake flavors people were making with gingersnap crusts, and most of them were lemon. Some were pumpkin, but we are still enjoying Summer here, and DEFINITELY not ready for Fall yet. I found a recipe from Williams-Sonoma for an Italian style Lemon Ricotta Cheesecake, which actually did not sound appealing to me, but I liked that they used whipped egg whites for that recipe, so that recipe was the inspiration behind this one. I felt like whipping the egg whites, and adding more air into the cheesecake batter would increase my odds of it looking full and beautiful. I was worried it would be too flat otherwise.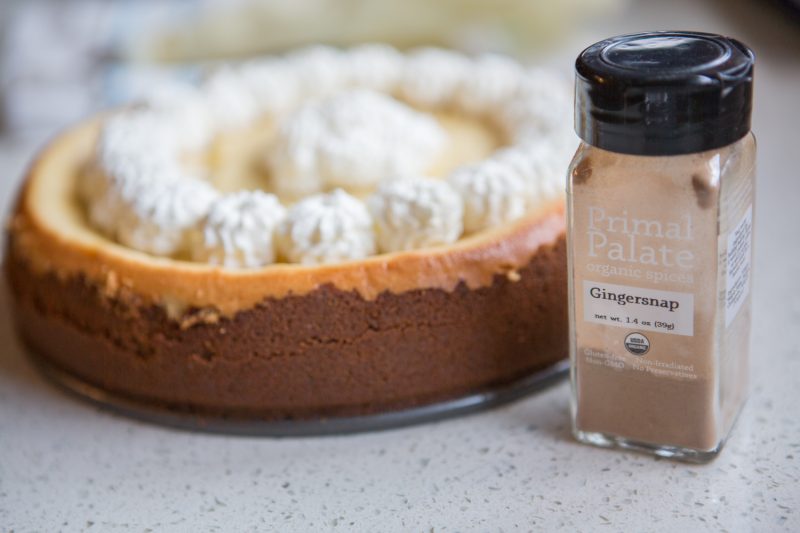 The whipped egg whites worked out perfectly. I'm not sure I could be happier with this recipe. Now that I have a good base recipe for cheesecake, I will definitely be playing around with other flavor variations. My mom and my aunt used to make an oreo cheesecake that was TO DIE FOR, so I might try my hand at something similar to that.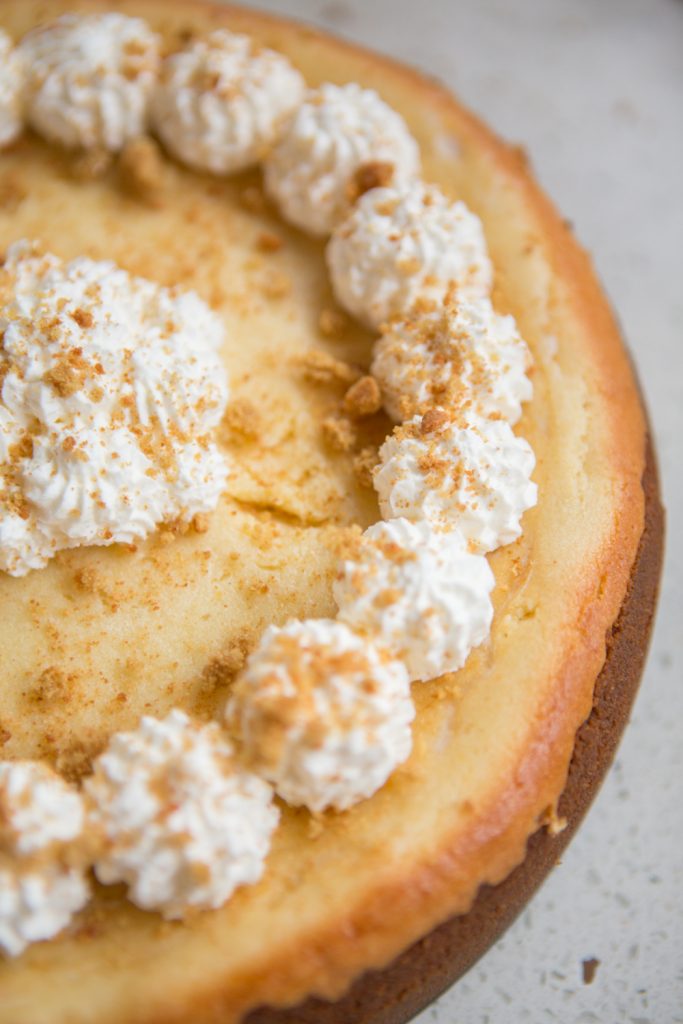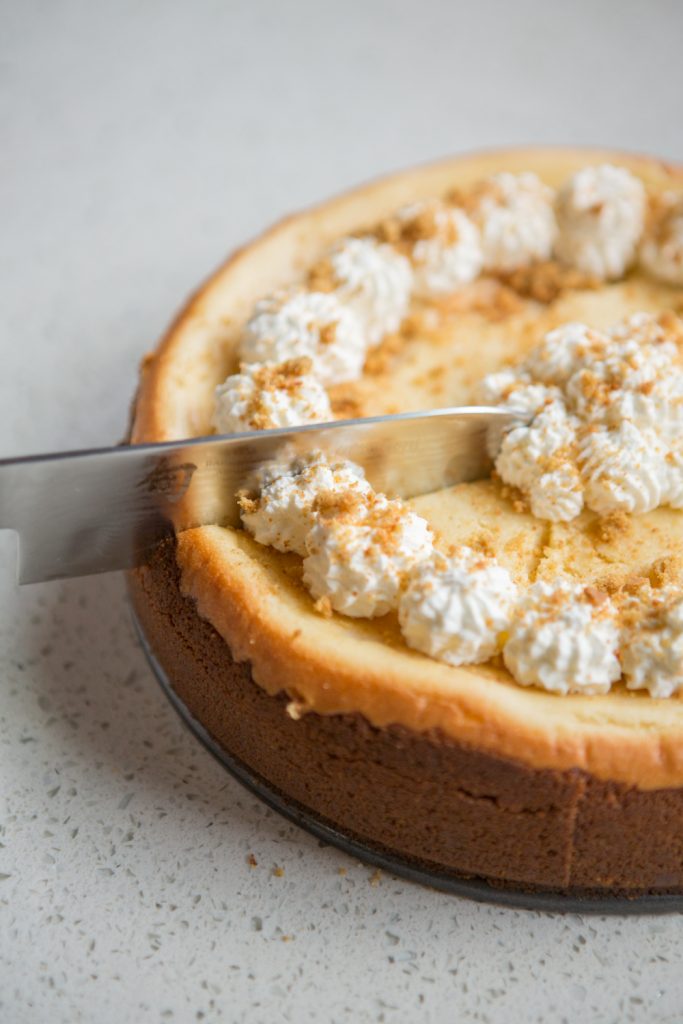 Stay tuned for more cheesecake recipes, my friends! In the meantime, I hope all you dairy-sensitive lovely people enjoy this one from me!
xo,
Hayley