Oysters are a summertime treat we both love, not only for their taste, but for their nutritional benefits as well. They can be eaten raw (my favorite when we're at the beach!) or cooked. Hayley enjoys them smoked, on top of a grain-free cracker with some non-dairy spread, too. They are delicious and good for you, so we try to incorporate them into our meals when we can.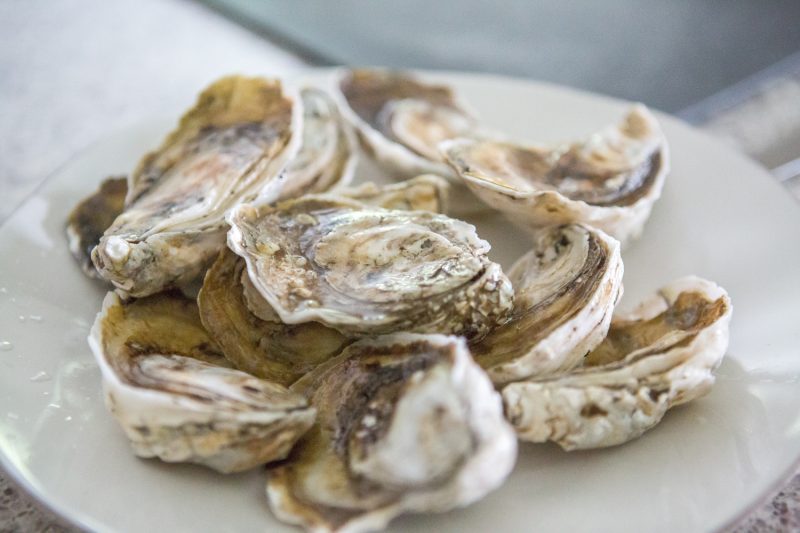 Oysters are a great source of zinc, iron, calcium, selenium, vitamin A and vitamin B12
Fresh summer oysters are really tasty on the grill, especially with a simple butter garlic sauce (and infused with the bright flavors of our Seafood Seasoning!) Below, you'll see the "dangerous way" to shuck the oyster, not using any gloves or a towel. Luckily, neither of us got hurt during this process.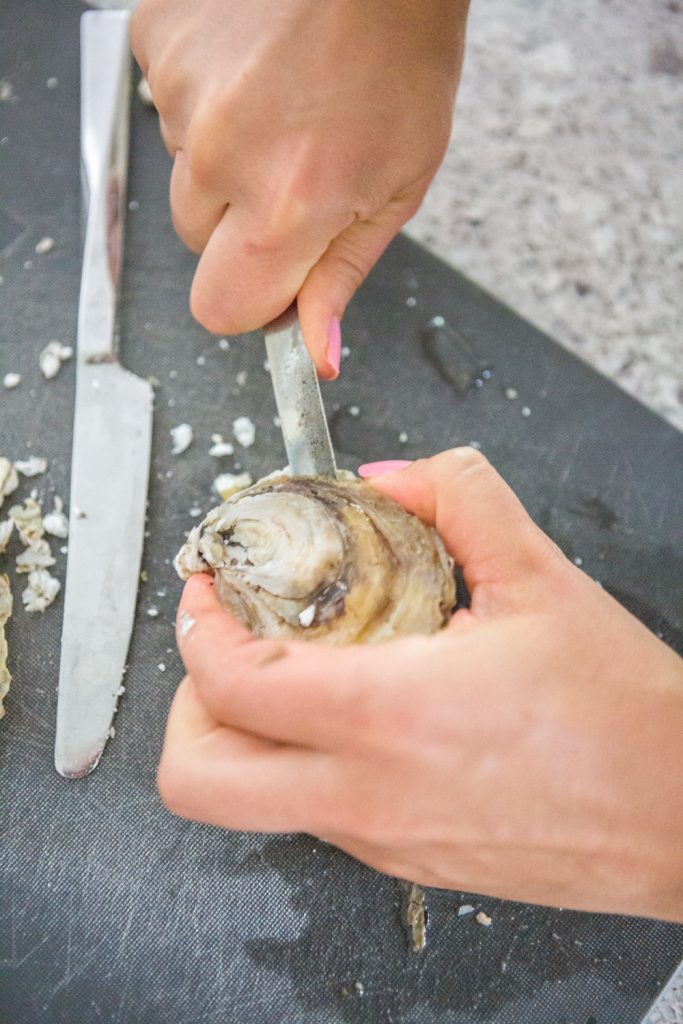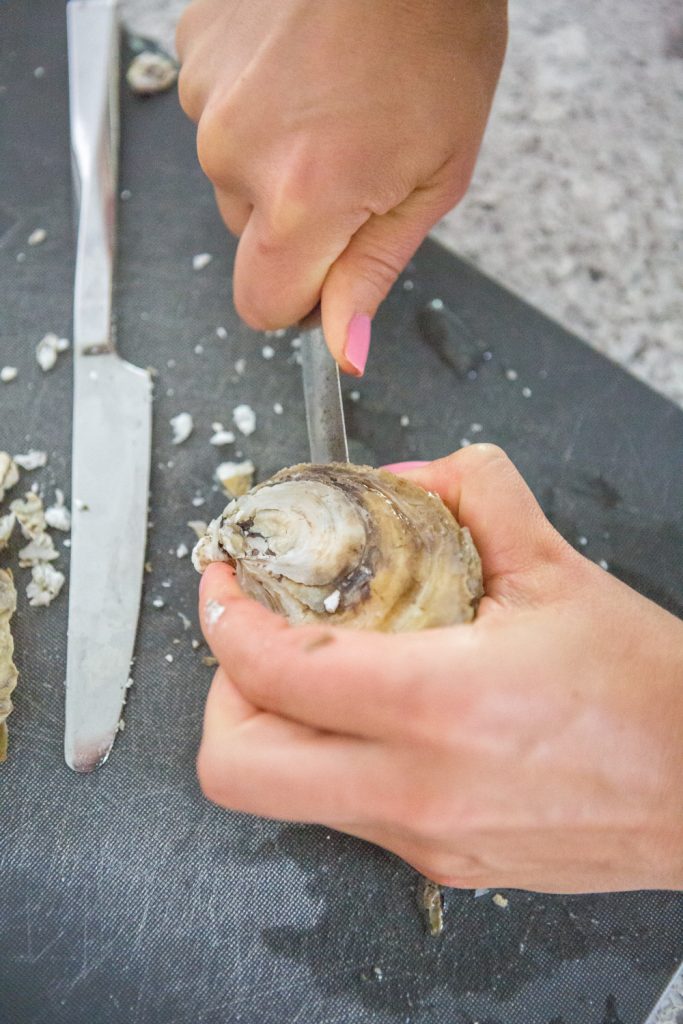 How to Shuck an Oyster
Shucking the top shell from the oysters is the hardest part of this recipe, and takes a good knife and some patience. You can see the knife we used below. It's a sturdy, thick-bladed knife that can adequately pry open the calcified shell of the oyster. You can try a paring knife if it has a thick blade, but don't insert anything expensive into the shell because it might get ruined (no Shun, Global, or Wusthof knives!) Also, a butter knife won't get the job done. The knife needs a good point!
Insert the knife near the hinged pointy end of the bivalve. Work the knife back and forth until it's inserted. Once you have about 1/2″ in, twist to pry open the shell. You'll also need to use the knife to separate the oyster from its shell, sliding the knife along the flat shell. Leave the soft flesh and the juices inside the cupped shell.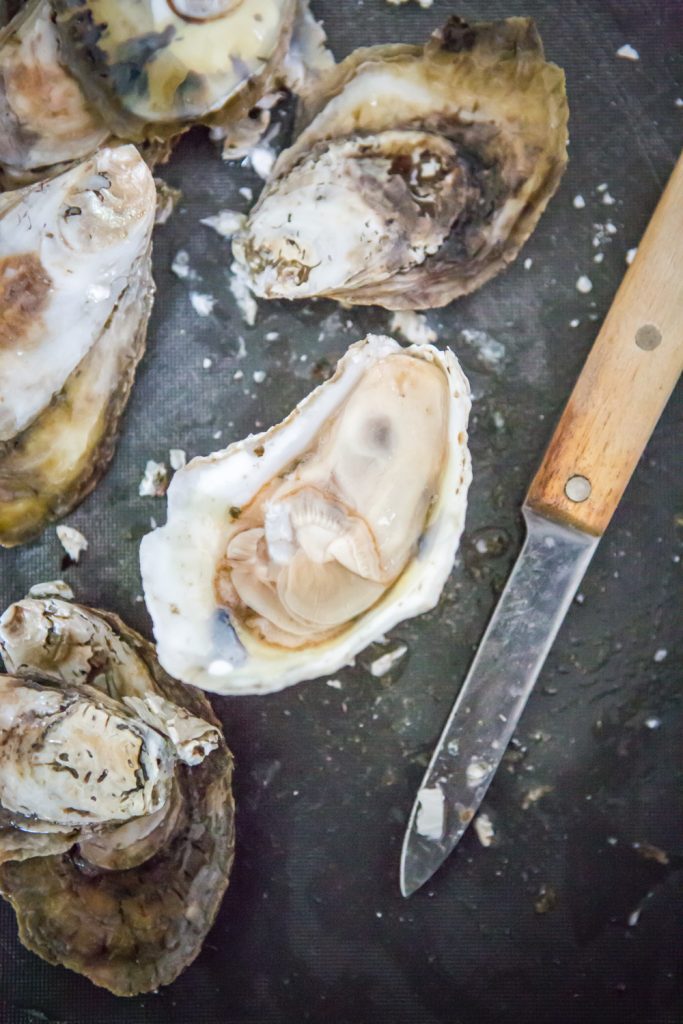 Mix together softened butter, pressed garlic, and a teaspoon of our organic Seafood Seasoning in a mixing bowl. This will form a compound butter that you'll spoon over the top of the raw oyster.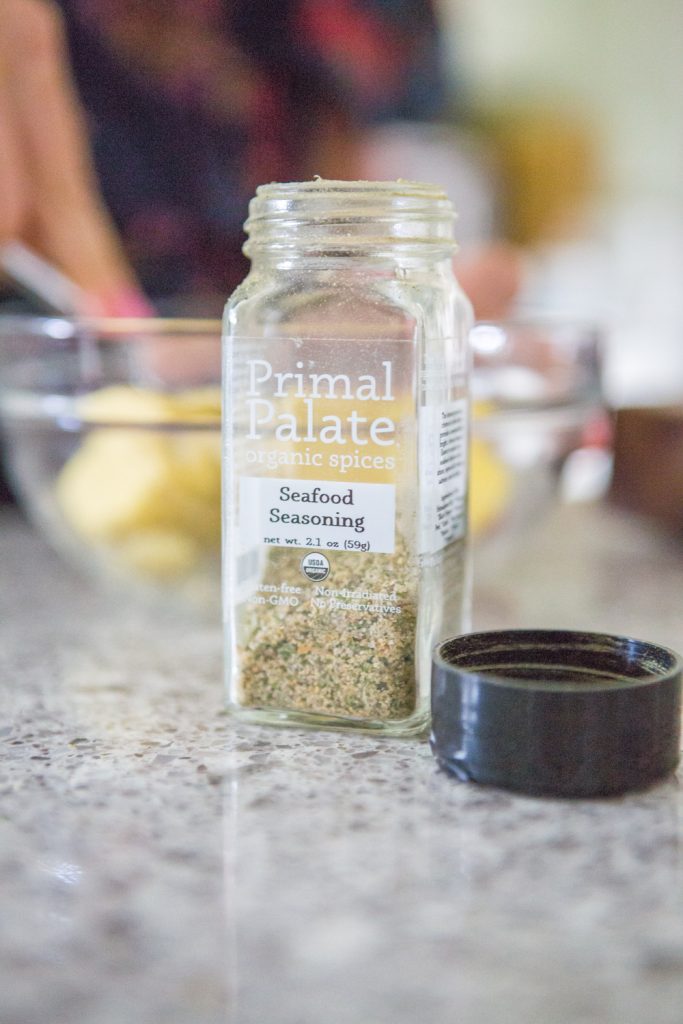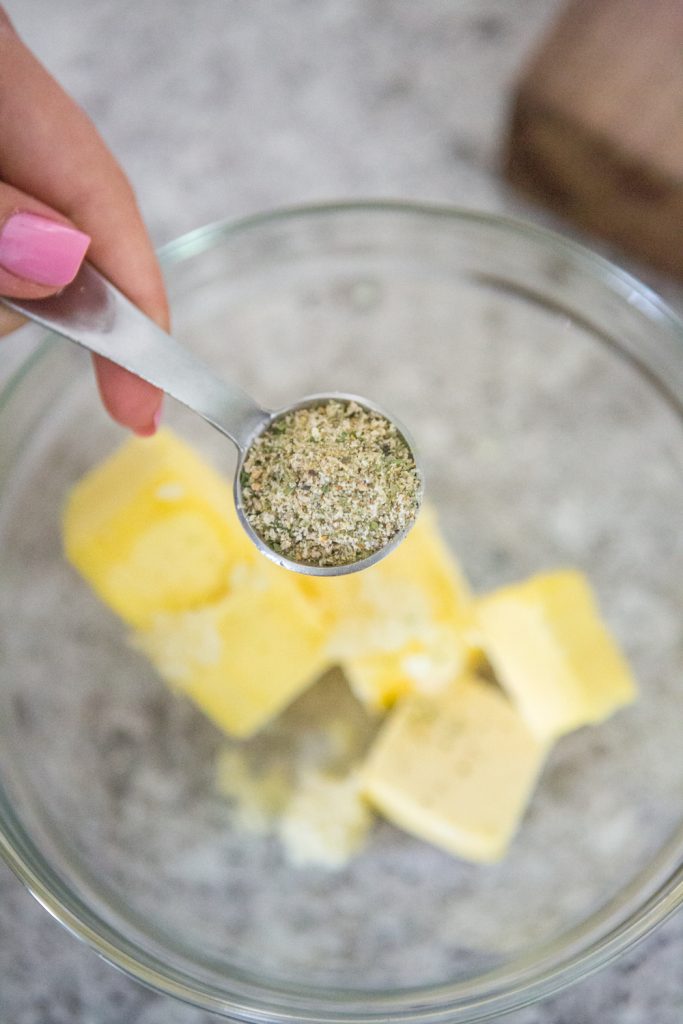 (Take 10% off your order using coupon code "Spicy")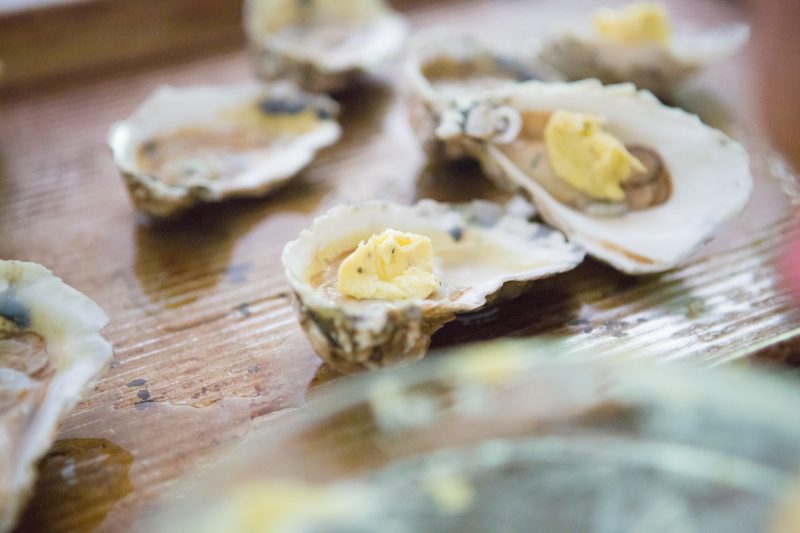 Heat your grill to medium high heat. Once it reaches 400F, place the oysters carefully on the grate, trying to ensure the tops of the shells are level so they don't spill as they cook.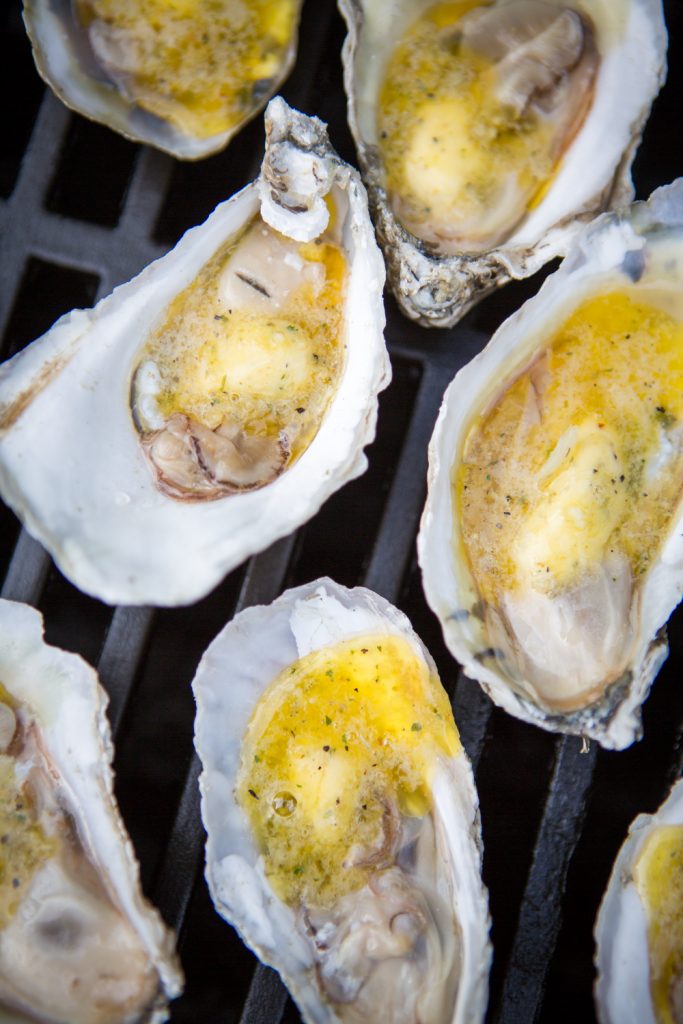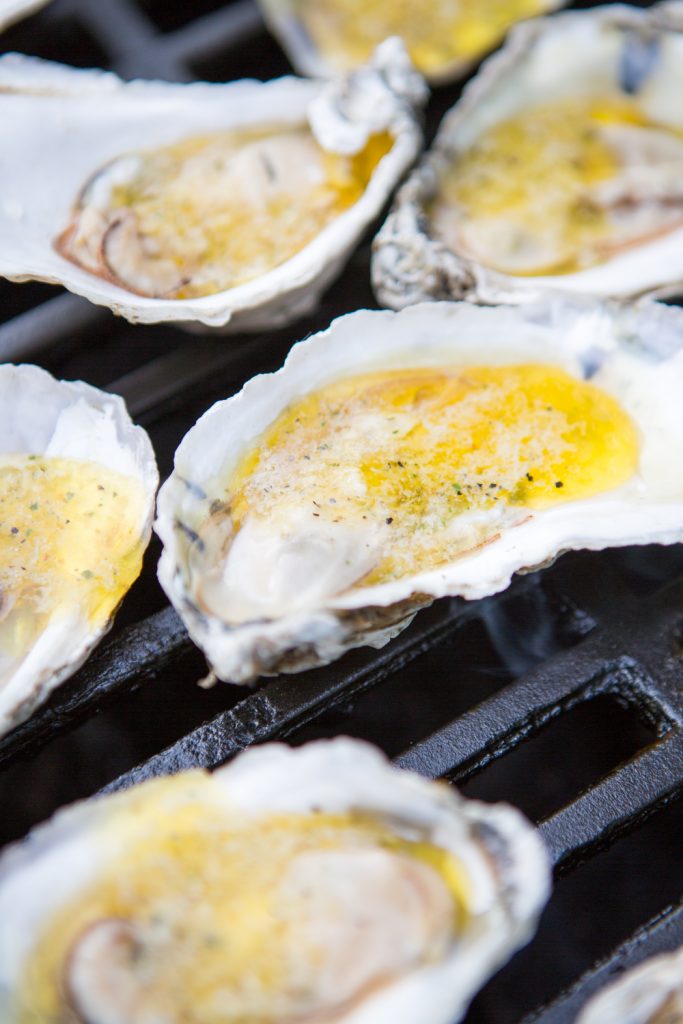 After 5-7 minutes, the soft edges of the oyster will begin to curl, and become fully opaque. Carefully remove them from the grill with tongs, again ensuring you don't spill the butter garlic sauce.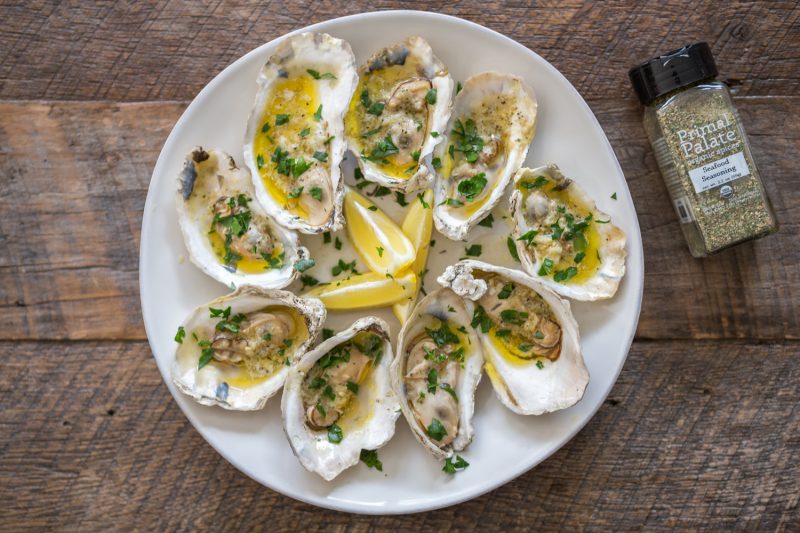 Serve immediately, garnished with fresh chopped parsley. We hope you love these oysters, and have a chance to enjoy them before the end of summer! There are still 6 weeks left, so you have your mission!
Cheers,
Bill & Hayley