About 16 weeks ago we made bagels from The New Yiddish Kitchen, because I wanted to make egg salad sandwiches for Bill. I know it was 16 weeks ago, because that's when I posted that my egg salad recipe would be on the blog ASAP on Instagram. Yesterday Bill decided that he wanted egg salad on a toasted bagel, and told me he planned to photograph it so he could post an egg salad recipe. I asked him why he wasn't using my recipe on the blog. Turns out there was no recipe on the blog. 
Today we are finally sharing my egg salad recipe in January, because I forgot to share it in September. By the way, if you are looking for this bagel recipe (which is THE BEST), you can preorderThe New Yiddish Kitchen* by Jennifer Robins and Simone Miller. You will NOT be disappointed!!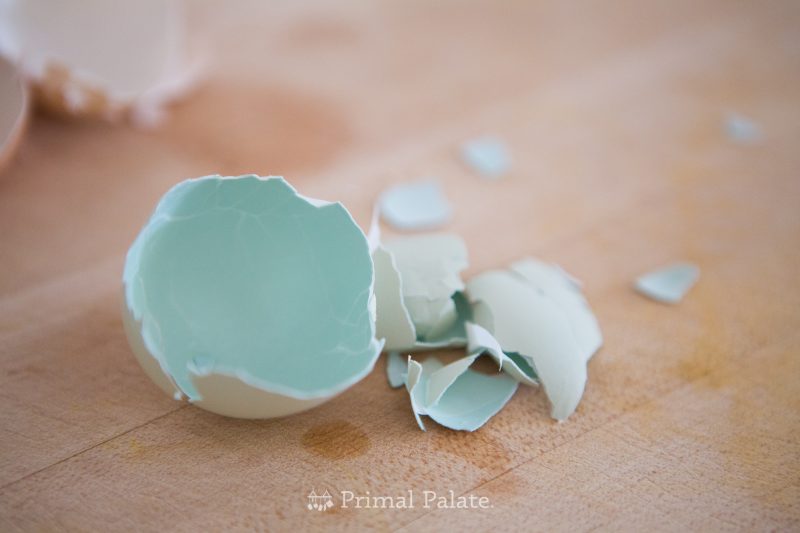 Thanks for the blue egg, Roxanne!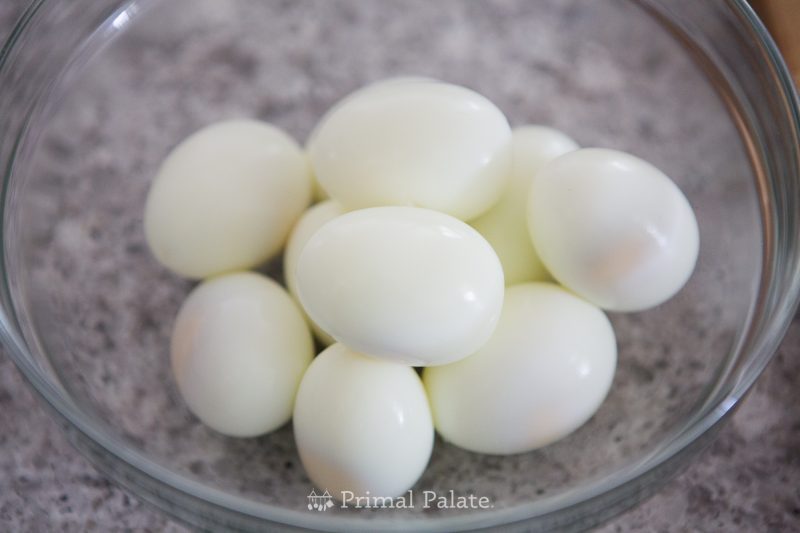 Making this recipe with 6 eggs yields about 2 generous servings. You can easily change the serving size using the "serving size" button on the recipe.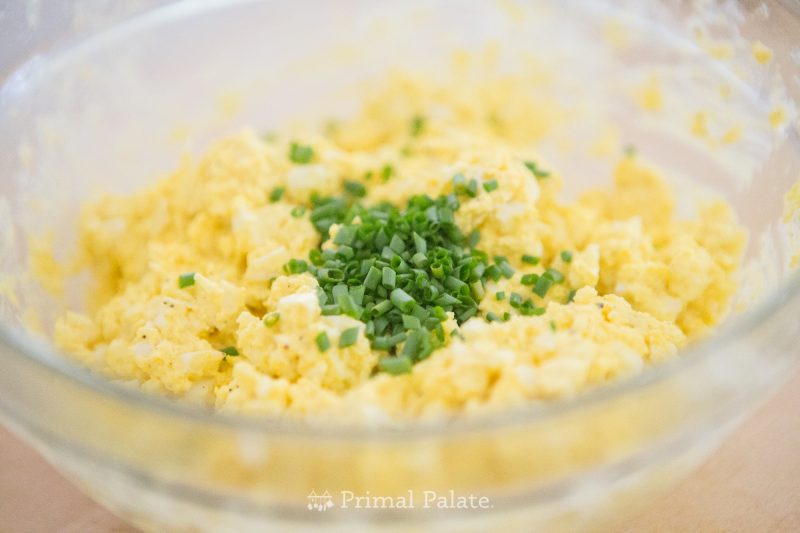 These look like fresh chives from our garden. It seems like such a luxury now, with 8″ of snow on the ground!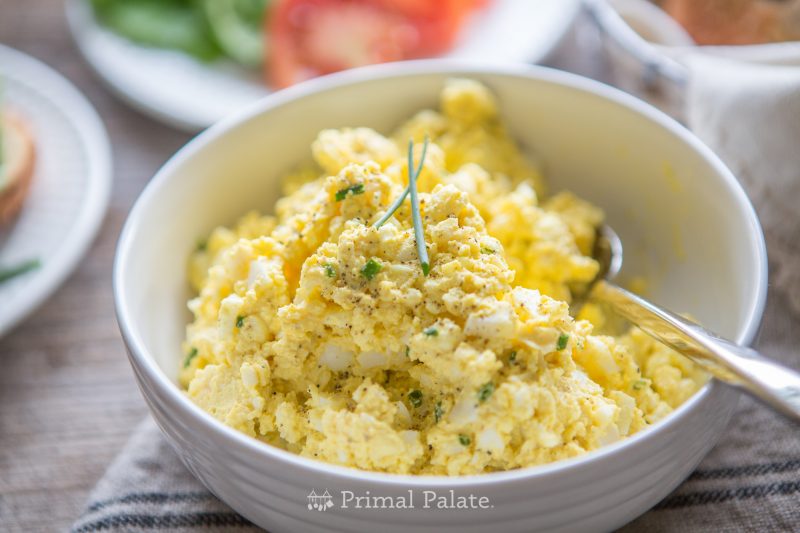 At this point, you're technically done. Grab a spoon and eat! Or if you have some Yiddish Kitchen bagels on hand, make yourself a sandwich!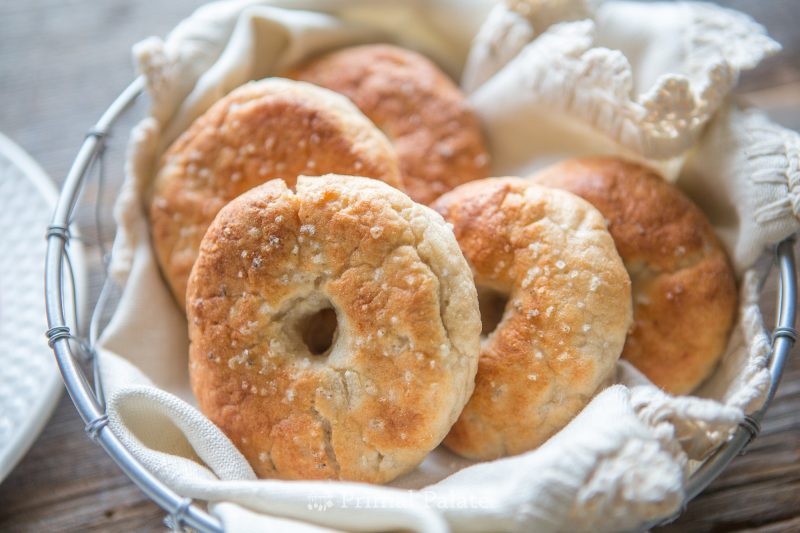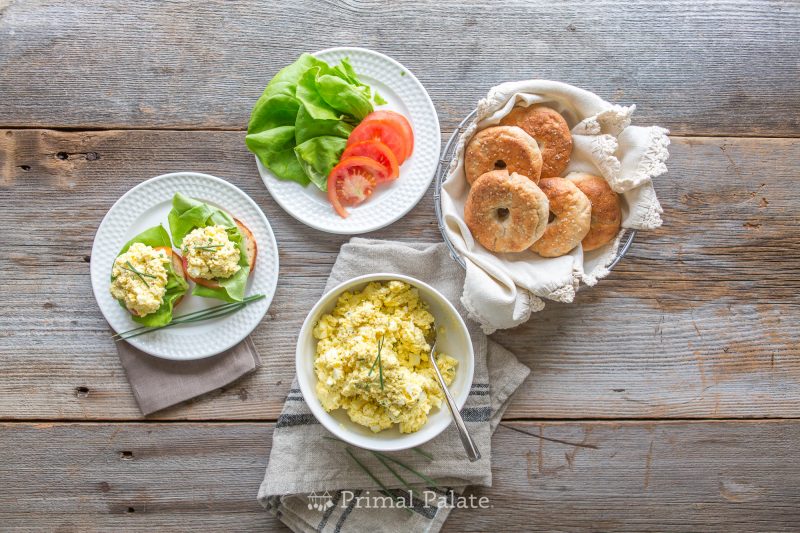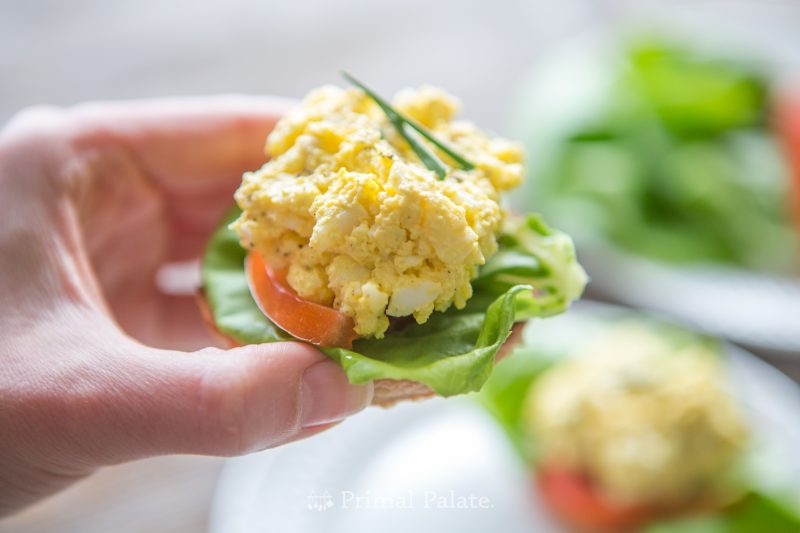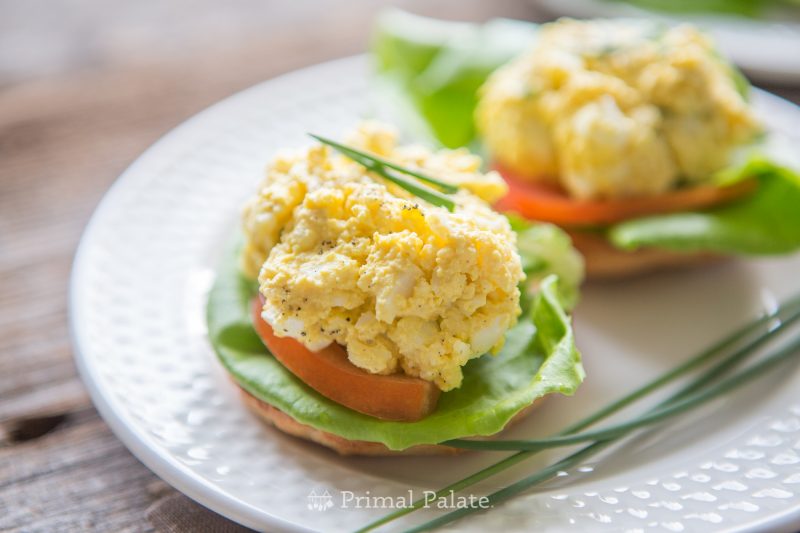 ---