If you've followed me on Instagram for a while, you've probably come across a post or two about smoked salmon. I have had a very deep love for smoked salmon ever since I was young, especially if it's on a toasted gluten-free bagel with cream cheese. That may be my favorite meal in the whole world.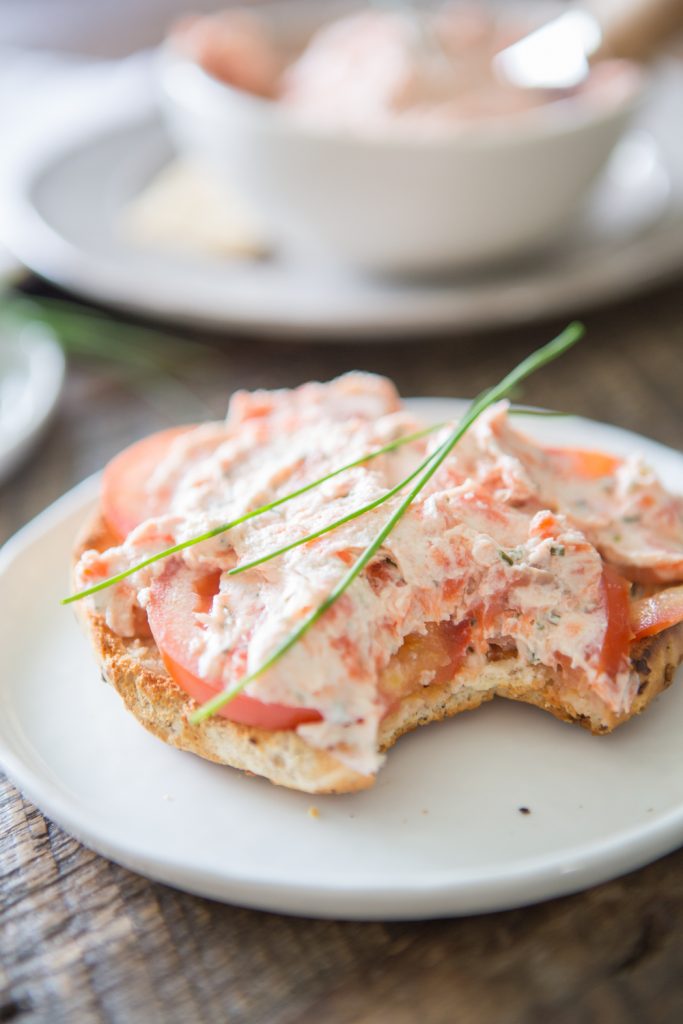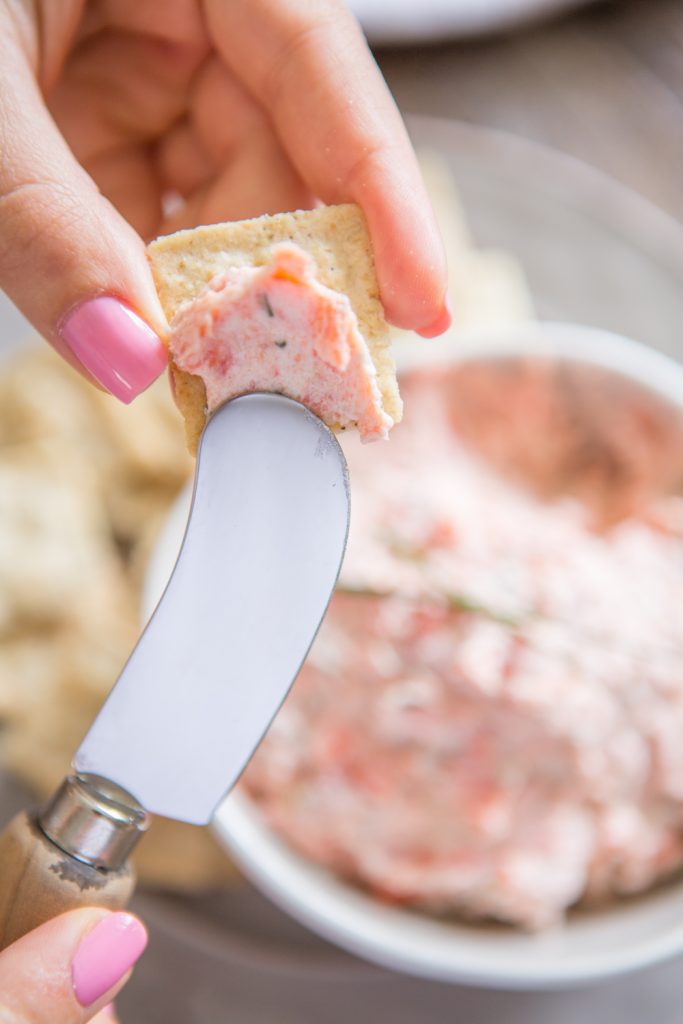 I am not the best seafood eater. I prefer shellfish to fish, unless it's smoked or raw. For whatever reason I don't love the flavor of cooked fish, but I absolutely love sushi, and smoked fish.
One of our favorite restaurants in town, The Butterjoint, serves a smoked bluefish pate, that I LOVE. I wanted to make something similar to that, so I decided to try a smoked salmon spread. I knew I wanted to make it dairy-free, because I don't do very well with dairy, so I headed to Whole Foods to grab the Kite Hill non-dairy cream cheese.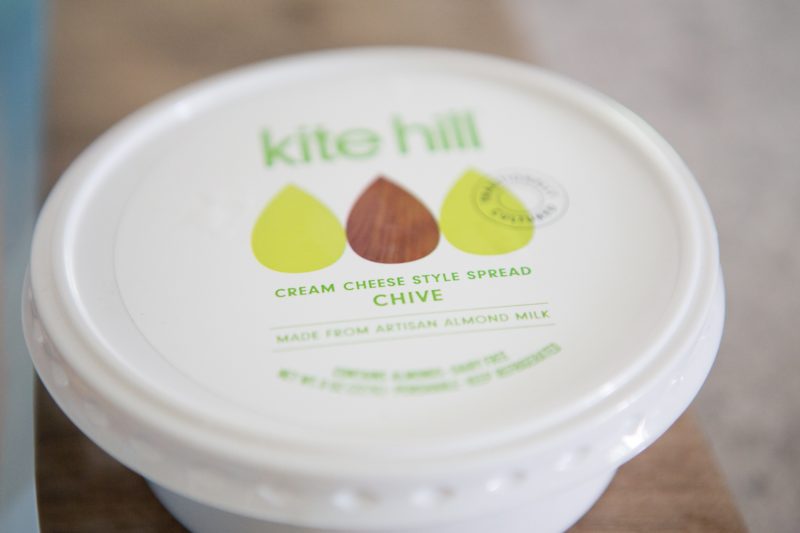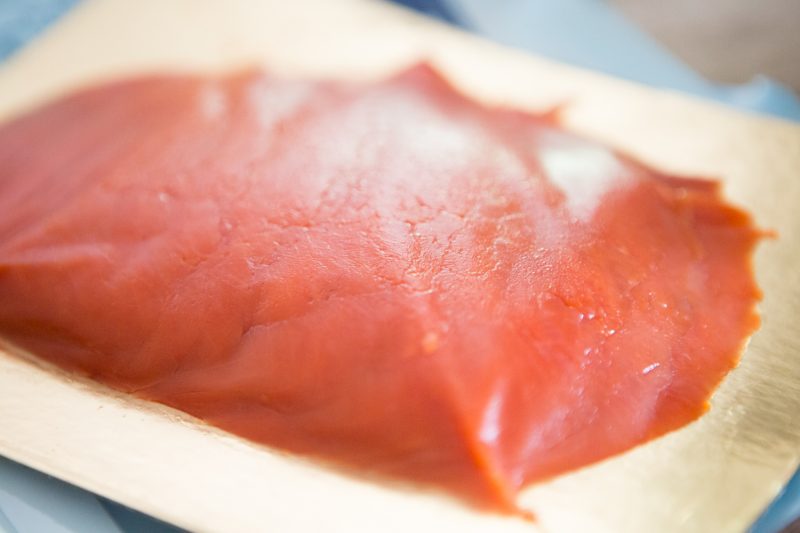 I had planned on getting the plain cream cheese spread, and seasoning it myself with fresh chives, but as it turned out, our Whole Foods was out of the plain cream cheese, and only had the chive flavor. I had never tried the Kite Hill Chive Spread, but I was excited to give it a shot. It may be one of the best things to ever come into my dairy-free life, and it made this recipe even more simple. All I had to do was combine the smoked salmon and the chive spread, and that was it! I don't often make recipes that don't take some extra effort on my part in the way of seasoning, but I was really excited about this, because anyone who has ever hosted any sort of gathering knows how nice it is to have at least one thing on your menu that doesn't take much effort to make, but is absolutely delicious!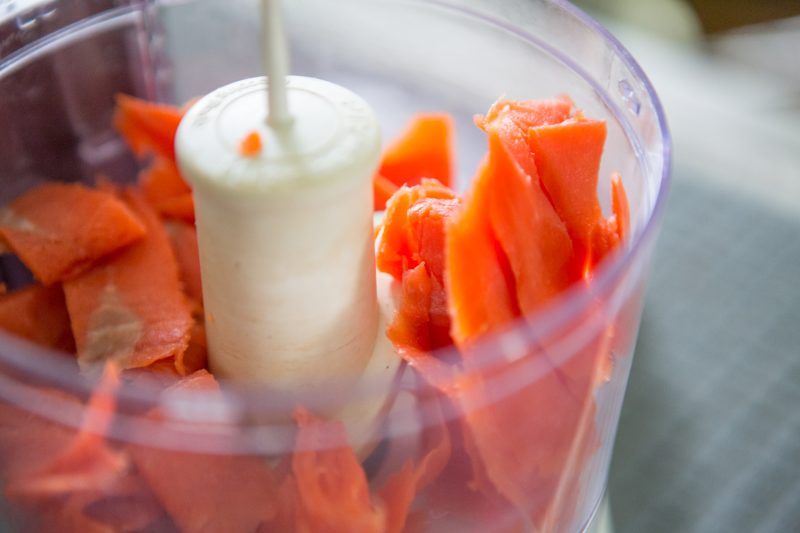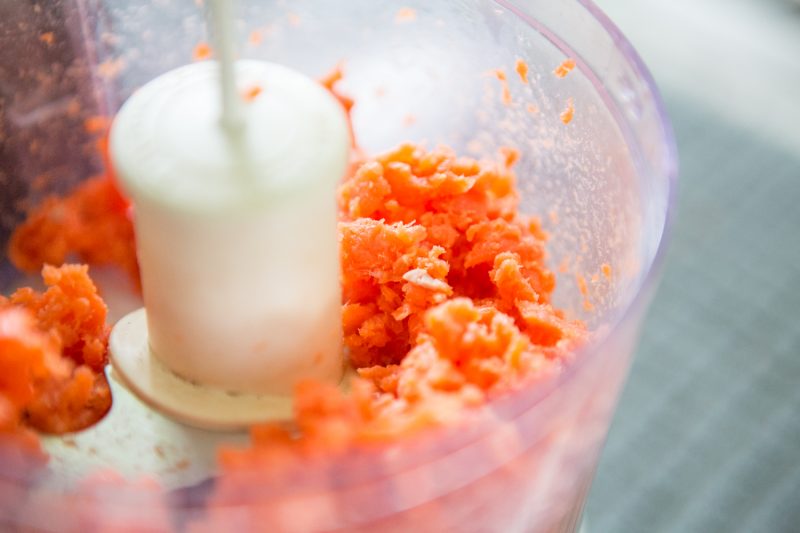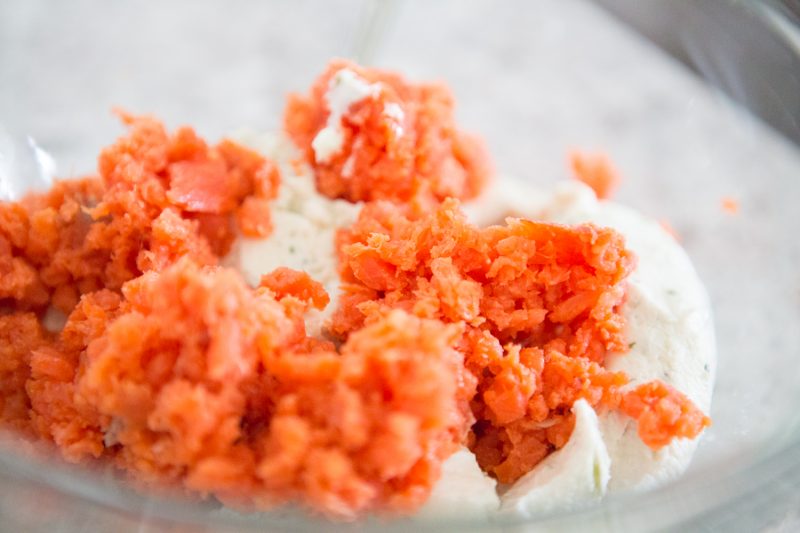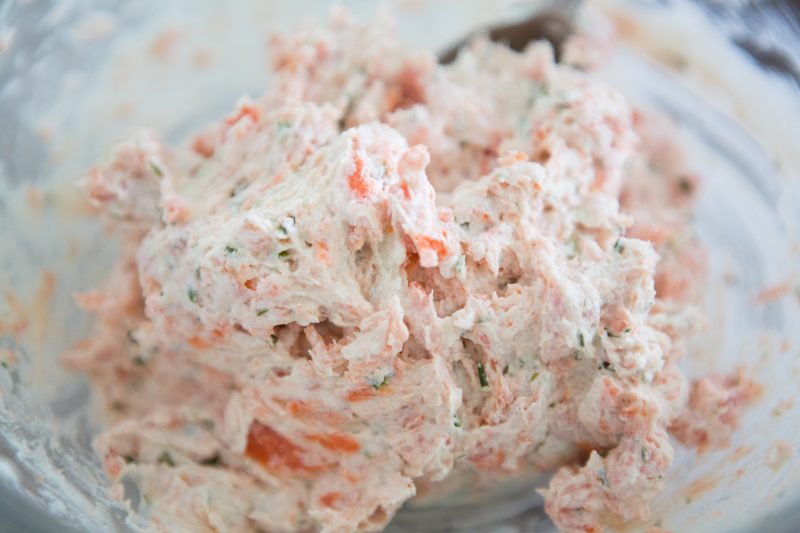 This smoked salmon spread is my new obsession. It is so delicious on a toasted gluten-free bagel, with Simple Mills grain-free crackers, or just on cucumber slices for a lower carb version. I can't wait to serve this at our next family brunch!
Enjoy!
Hayley