Vegan, Gluten Free, and Dairy Free Ice Cream: Banana Ice Cream
Banana Ice Cream that's dairy free, gluten free, and vegan? Sounds too good to be true. And it only requires one ingredient. Bananas!
Gluten Free Steak Salad Flatbread
Making a meal gluten free can be simple and delicious! All you need are the right ingredients. Our favorite "fit and healthy" recipe trick is to use gluten free pizza crust to create a delicious steak and salad flatbread. It's simple, effortless, and ready in 15 minutes.
Ginger Lime Tamari Gluten-free Baked Cod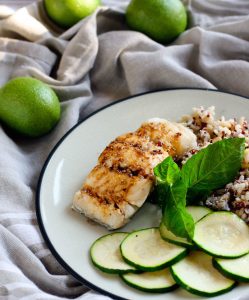 It's light, flavorful, healthy, and ready in 15 minutes. A great Spring or Summer meal!
Gluten-Free Gingerbread Cookies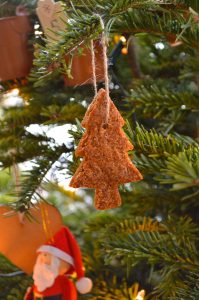 This year I decided to make my colleagues some homemade gingerbread cookies. I had tried and tested this recipe a few times earlier in the month to ensure they were beautifully festive, moreish and deliciously chewy. They are extremely simple to make, dairy-free, gluten-free, grain-free and refined sugar-free. Perfect to be hung on the tree or packaged up in a clear cellophane gift bag, tied up with a bit of string and ready to give to a friend or loved one. Without blowing my own festive trumpet too loudly, THESE ARE THE BEST GINGERBREAD COOKIES I have ever tried and a recipe I think I will be repeating again and again…and again.
Gluten-free Herbed Chicken and Biscuit Bake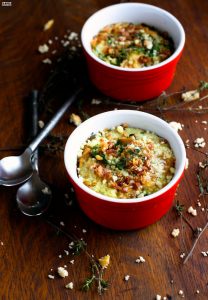 Gluten Free Herbed Chicken and Biscuit Bake. A comfort food made healthy, gluten free, and ready in under 45 minutes.
Gluten Free Banana Waffles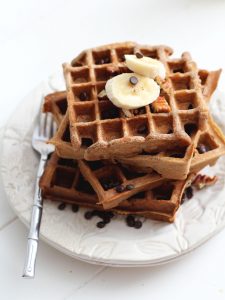 Easy gluten free banana waffles! Perfect for a brunch or special occasion.
Peanut Butter Raspberry Bread – Grain Free and Dairy Free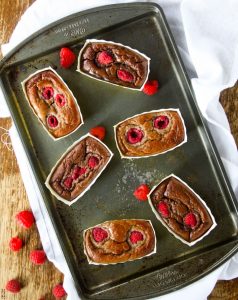 Peanut Butter Raspberry Bread. This grain free bread is naturally gluten free, low in sugar, dairy free, and is SUPER SIMPLE to make! Great for any holiday, celebration, or just clean eating!
Egg-Free and Dairy-free Cinnamon Banana Pudding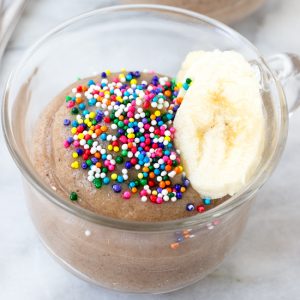 No finicky egg-cooking required to make this quick and easy no-bake cinnamon banana pudding!
Almond Butter Pumpkins (Paleo, gluten/grain-free)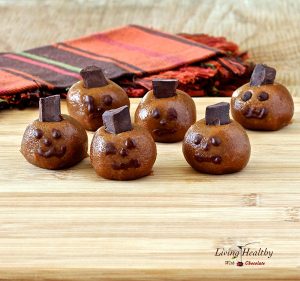 These are soft, sweet, and full of flavor. Made with pumpkin puree, almond butter, sweetened with dates, and spiced with cinnamon.
Cast Iron Skillet Grain and Gluten Free Pizza
Pizza is a food first traced to Ancient Greece, when they took bread and covered it with oil and cheese (this is also the base for Pita bread). Italy is credited for adding tomatoes to pizza following their introduction from the New World in the 15th and 16th centuries. Interestingly, the combination of tomatoes and cheese wasn't popular for hundreds of years, until the famous Pizza Margherita (tomatoes, cheese, and basil) incident – wherein the combination was served to Queen Margherita in 1889 to represent the Italian flag. Pizzerias existed in the United States at the turn of the century, but it was only popular with Italian immigrants. Soldiers returning from the European campaign of World War II raved about pizza, and it became the sensation it is now almost overnight.