My mom's family is Jewish, and although I wasn't raised to follow any particular religion, we always lit the Hanukkah candles together. As I've become and adult, I've felt more and more drawn to that part of my heritage, and now that I have a baby of my own, I've wanted to make sure we are celebrating Jewish traditions along with the Christian ones.This year I really wanted to make latkes. My sister was making them a lot, and sending me pictures, and I had to give them a try myself. Our family never made latkes because we have an old family recipe called potatnik that is pretty much a giant fried potato pancake. Making potatnik takes an entire day, and always involves a big party with lots of friends and family. I was always told it was a peasant dish, and it came from my mom's dad's side of the family. I think it even took some scheming from my Grandpa and Grandy to get the recipe from my Grandpa's mom.
Since I had never made latkes, I didn't have a family recipe to use, so I went to Ina Garten to teach me how to make latkes. I followed her recipe, but made a few tweaks to suite our diet, like using gluten-free flour, and frying the latkes in a combination of palm shortening and ghee. They turned out so well. We served them with creme fraiche and applesauce, and I loved both, but creme fraiche with chives and flaky salt and fresh black pepper is definitely more my style. If you want to get even fancier, try some smoked salmon on top. Mmmmm.I really wanted to make latkes on our weekly Instagram Live, but I wanted to make them with my sister, and she was sick this past week, so instead I made Instant Pot Applesauce, and Hanukkah Cutout Cookies with blue marbled royal icing (royal icing is so not Paleo, by the way). Watch the IG Live replay here.
The applesauce was easy and delicious, and made enough that you could can it if you wanted. For that I simply peeled and chopped green apples, and tossed them with vanilla, lemon juice, our Apple Pie Spice, and our Maple Sugar. They cooked at high pressure in the Instant Pot for 5 minutes, and after a slow pressure release, they were absolutely perfect! I highly recommend giving Instant Pot applesauce a try!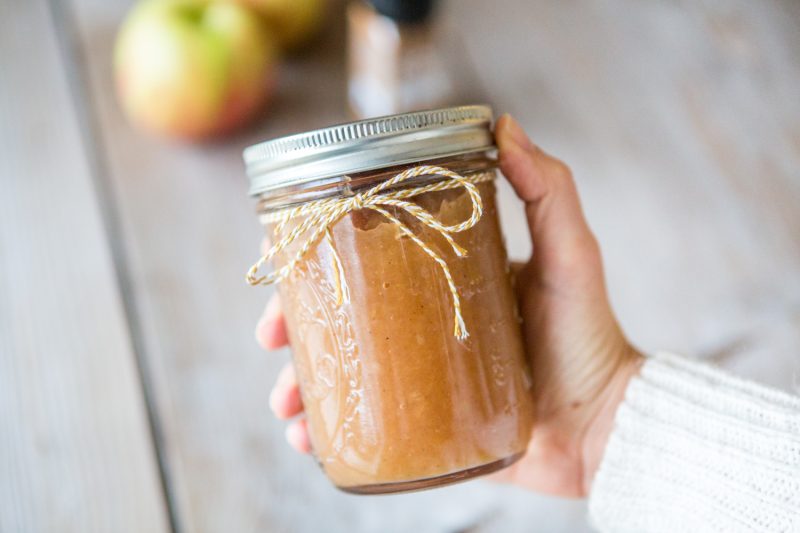 For the cookies, I simply rolled out our Magic Cookie Dough on an arrowroot dusted parchment sheet, and used Hanukkah cookie cutters that I grabbed at Whole Foods to cut them into dreidels, menorahs, and Stars of David. I baked them at 350 for 10 minutes, and they were perfect! Once they cooled, I swirled some blue vegetable food coloring through royal icing, and dipped the cookies in them to frost.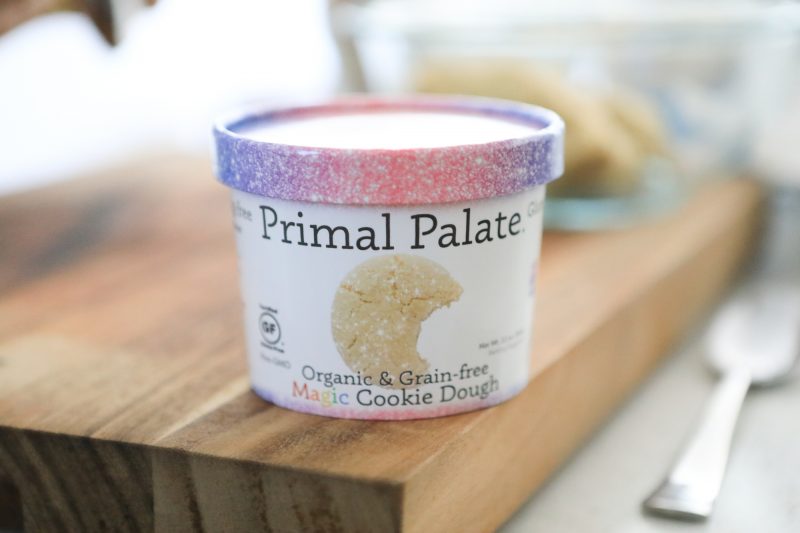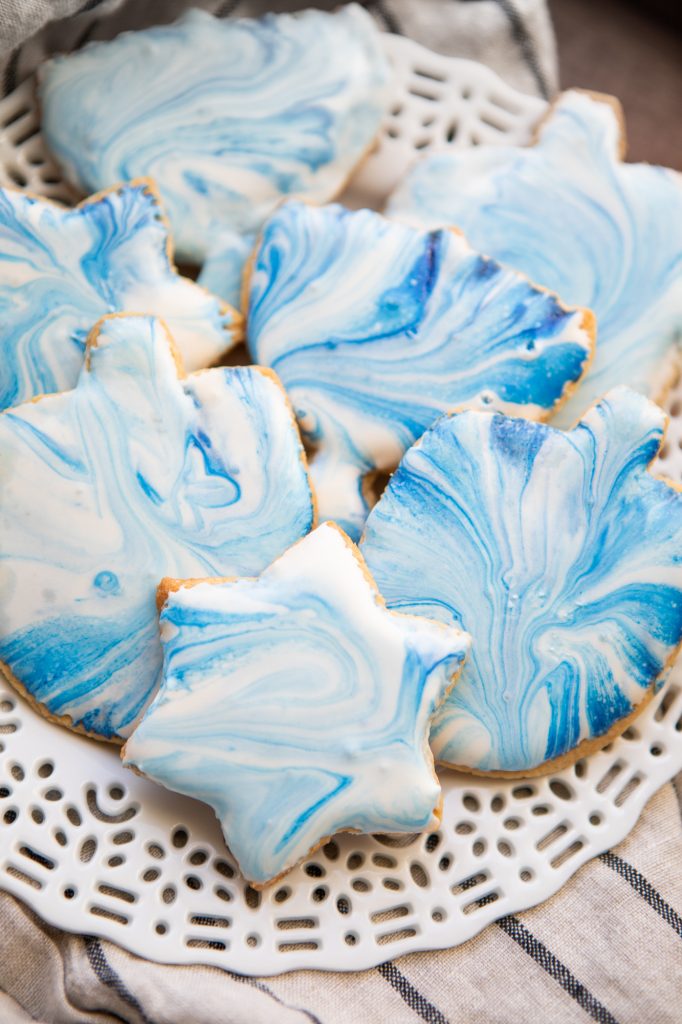 Royal icing is a sugar bomb, and in no way close to being healthy, so you can always just decorate your cookies with sprinkles before baking, or frost them with your choice of icing! I had so much fun making all of these recipes, and I can't wait until Isla is bigger and can join me in the kitchen for these fun traditions. Happy Hanukkah!
xo,
Hayley