Brining is a process that many have heard but not everyone is familiar with. Brining allows you to pack in flavor and help retain moisture while cooking your turkey. The process adds a little time to your prep, but the flavor and moisture benefits you get are well worth it.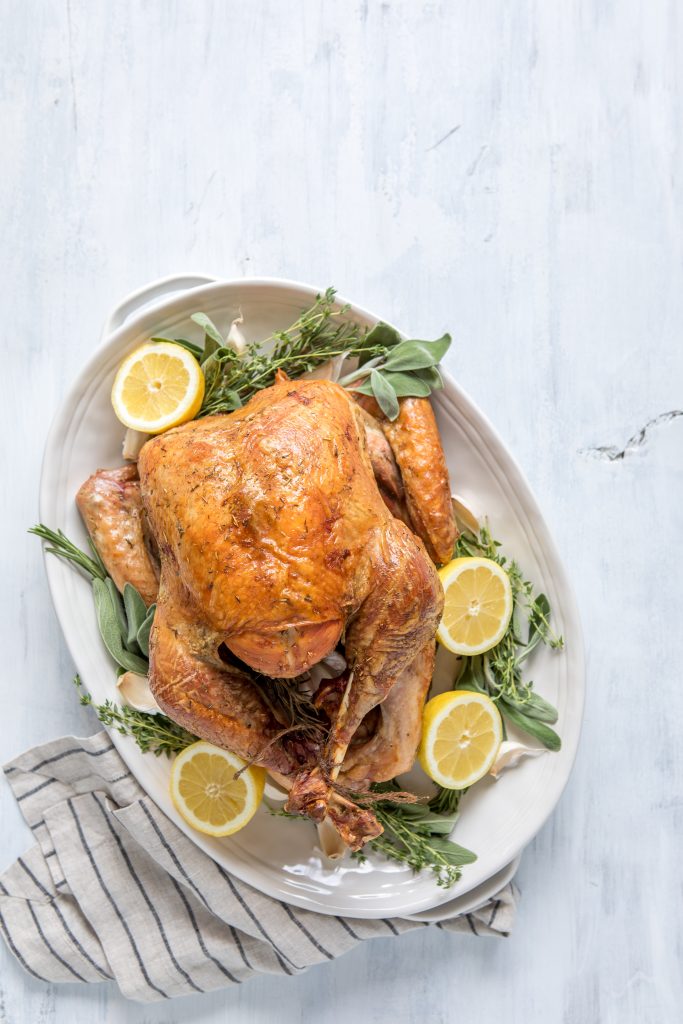 There are two ways to approach brining your Thanksgiving turkey: a wet brine or a dry brine. A wet brine involves submerging the turkey in water with salt, herbs, and sometimes sugar. After 12-48 hours in a wet brine you will need to remove the turkey and refrigerate it for up to an additional 48 hours to let the turkey dry fully before cooking. Though you get an excellent flavor with a wet brine, it does take quite a bit more time and takes up more space in your fridge (that might already be maxed out with holiday meal supplies).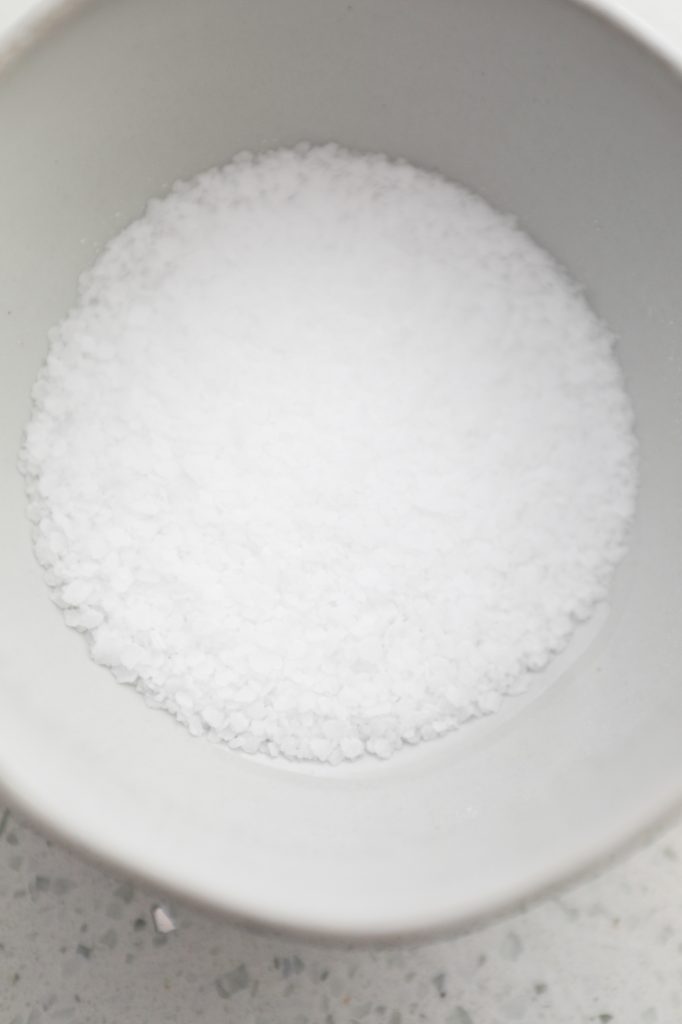 We prefer the ease of a dry brine, which essentially contains the same ingredients as a wet brine while omitting the water. This allows the turkey to sit open in the fridge without the additional space needed to have it submerged in a bag or container full of water. Not only is it an easier, shorter prep, but it leads to crispier skin as well. Once you are ready to cook there is a lot less fuss as well as it can go right in the oven. Just remember to wipe out the extra brine from your roasting pan first, so you don't end up with super salty gravy.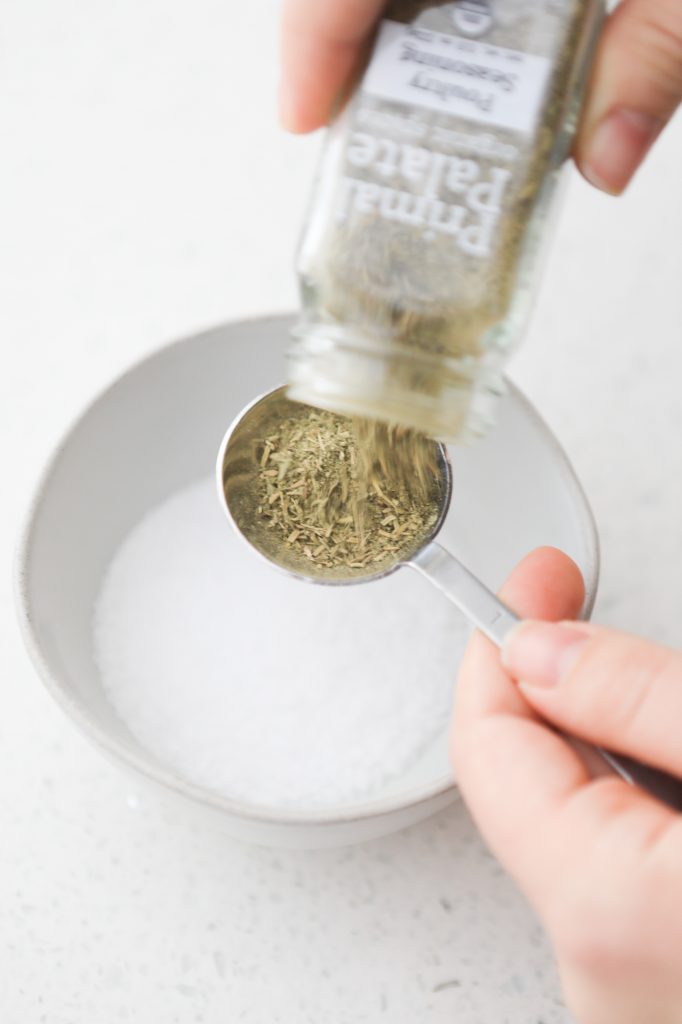 For this recipe we prepared half of a 22lb turkey (11 pounds to brine). You can increase or decrease this recipe depending on the size turkey you have, keeping the 2:1 ratio of salt to poultry seasoning). When preparing your salt/spice mixture keep in mind that you will be using your hands directly on raw turkey which is why we recommend blending the mixture in its own bowl and grabbing only from the bowl to avoid cross contamination with raw meat.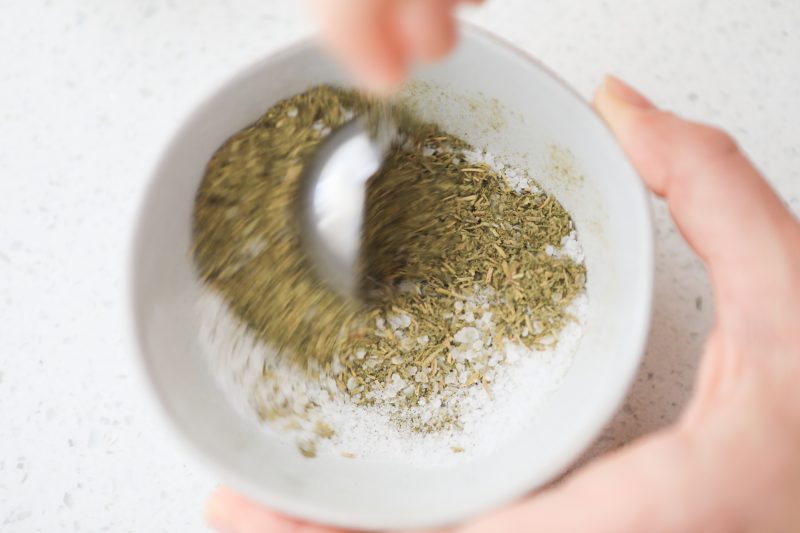 In a bowl, mix together 2 tablespoons of salt and 1 tablespoon of our Poultry Seasoning. Sprinkle the brine mixture over the turkey and rub it all over, making sure to really get in those nooks and crannies as well as the underside.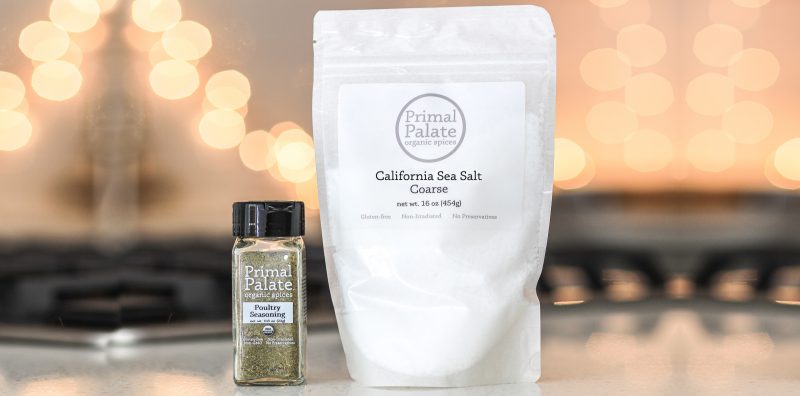 (our annual Holiday Sale is going on now! Get a free bottle of our new Poultry Seasoning with every order!)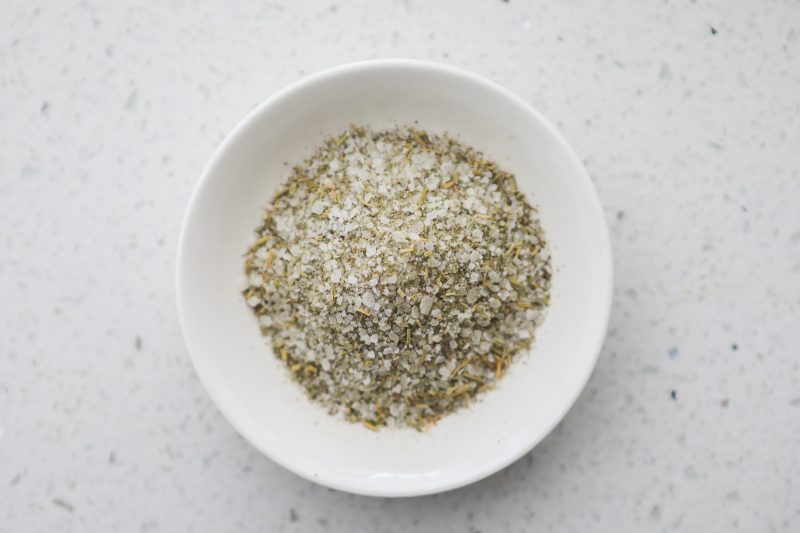 Once the turkey has had a full rub-down, place it in the refrigerator for 24 hours. After your brining time in the refrigerator, pull out the turkey and place on the counter for 30 minutes to slightly bring up the temperature before cooking.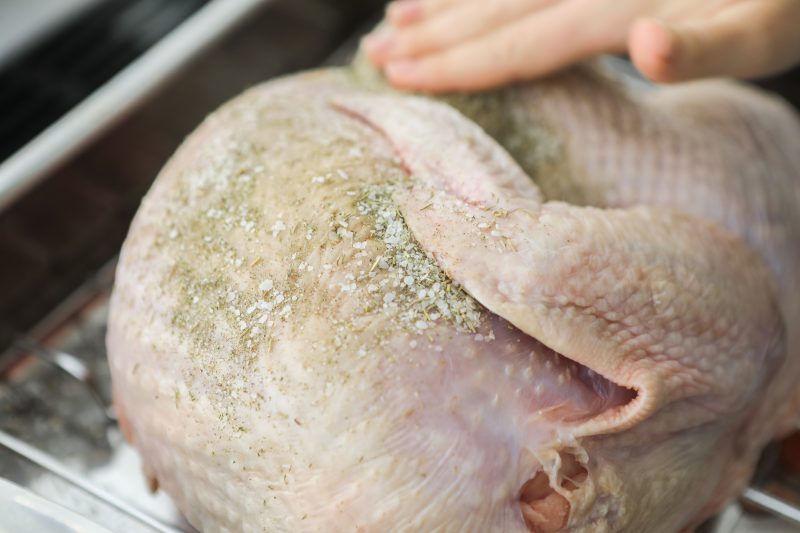 If you are roasting your turkey in the same pan that you used for the brine, make sure to remove excess salt from the bottom of the pan, especially if you are going to be making a gravy from the drippings otherwise you may end up with a gravy that is far saltier than you intended.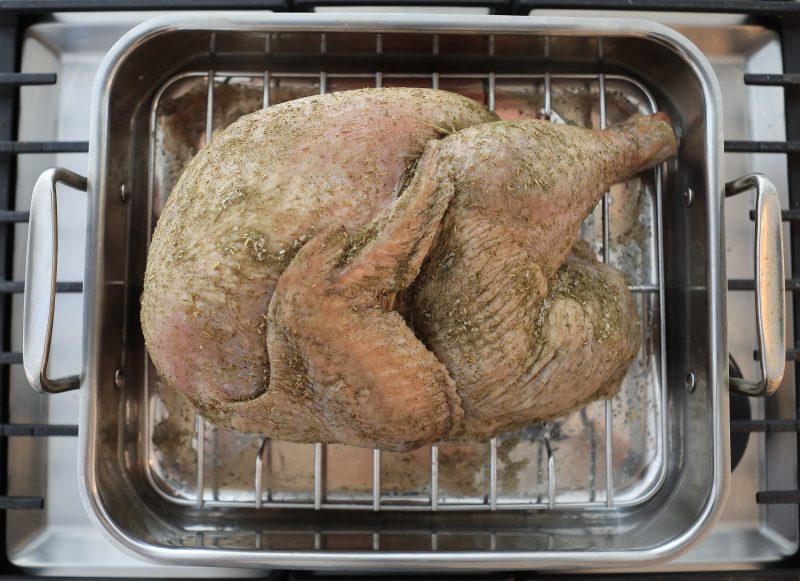 (The turkey after 24 hours of dry brining, before being roasted.)
We hope you enjoy this super easy Dry Brine Recipe! Let us know what you think!
-Primal Palate Team