We've been blowing up social media with recipes that use our NEW fall spice blends this week, so today we decided to share a simple weeknight meal using some of the herbs in our new Savory pack.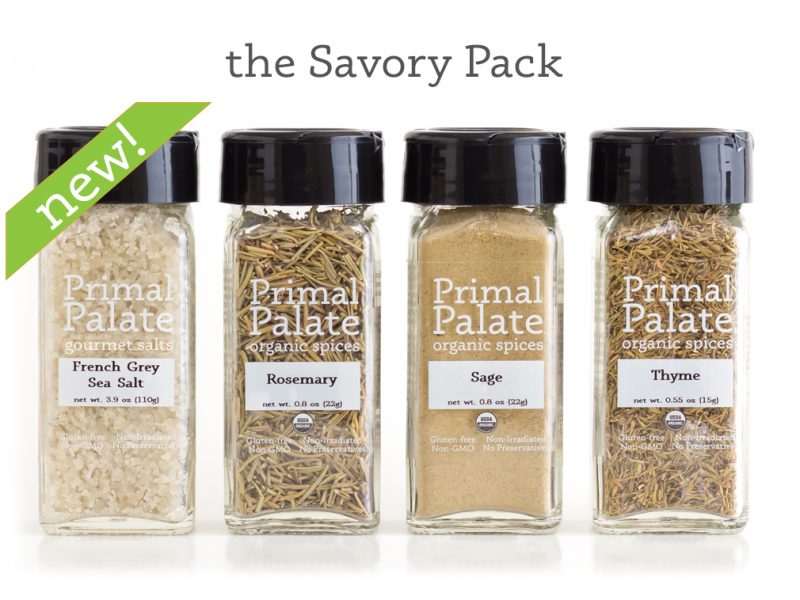 This meal was really fun for me to make. We've been doing a lot of grilled food lately since it's still feeling like summer, and I don't usually use the grill, so I was happy to make a meal indoors. I had a grill incident a few years ago before the very first Ancestral Health Symposium. I lit the grill a bit too long after turning on the burners, which resulted in a flame explosion that singed my eyebrows, so now I avoid all grilling, and leave that to Bill.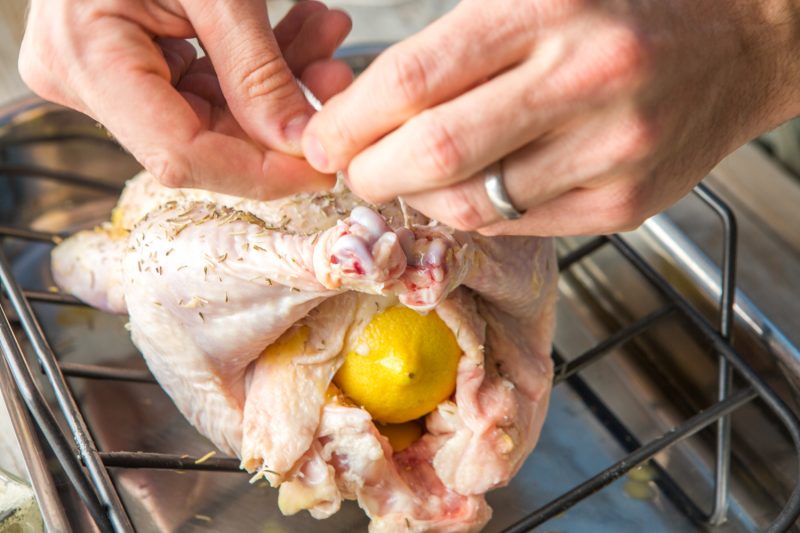 For this meal, we kept things simple, but full of flavor… my favorite way to cook. We had an organic chicken, and organic potatoes in the house, so I thought a mini Thanksgiving meal would be nice. For the chicken, I really just stuffed it with a lemon, rubbed it with ghee, and then seasoned it with Rosemary, Thyme, and French Grey Sea Salt from our new Savory pack.
The potatoes boiled until fork tender, and then I drained them, and mashed them up with ghee, salt, and more of the dried rosemary.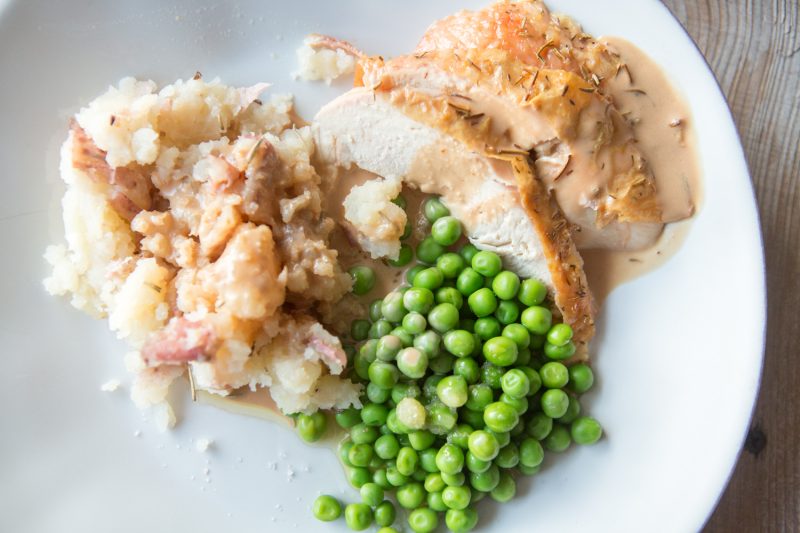 Along with that I served organic peas, because Bill loves peas, and we had some in the freezer. I also steamed an artichoke, because I didn't think I would eat the peas, but once the meal was put together, they looked so good, I had to have some.
One of my tricks when I roast chicken, is I add liquid to the bottom of the roasting pan. This keeps the drippings from burning on the bottom of the pan, and starts your base for gravy.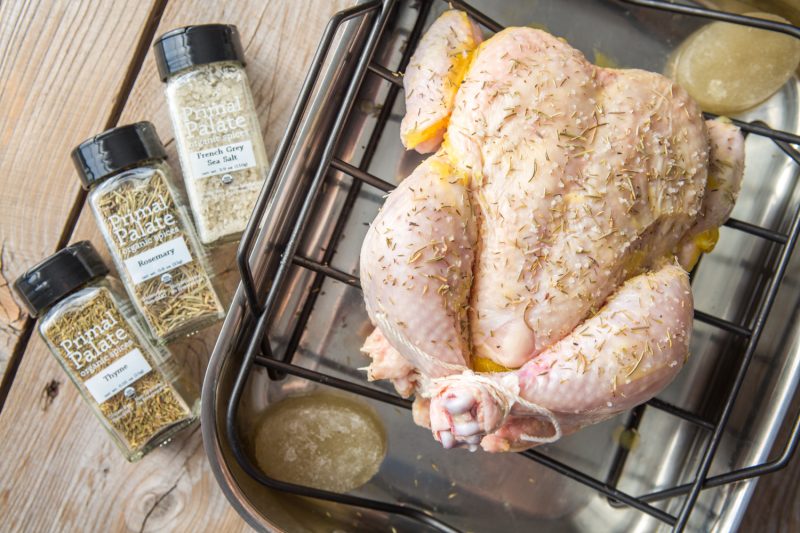 Since chickens don't cook as long as a giant turkey, it's hard to get a lot of pan drippings for gravy, and I've found this is a great way to do that. I prefer using homemade chicken stock, but water will do just fine if you don't have stock on hand. I fill just enough for all of the liquid to cover the bottom of the pan, about 1/2 an inch. Sometimes this will cook off a lot, and then I will add a little more chicken stock after the chicken has cooked, and whisk it up in the pan over low heat on the stove top. After that I just add it to the blender and whip the heck out of it, which results in a delicious, thick gravy. No need for any flour to thicken it! It's by far my favorite way to make gravy, and it's so simple.
This meal was so delicious, so comforting, and a really nice change from all the grilled food and salads we've been eating with the hot weather.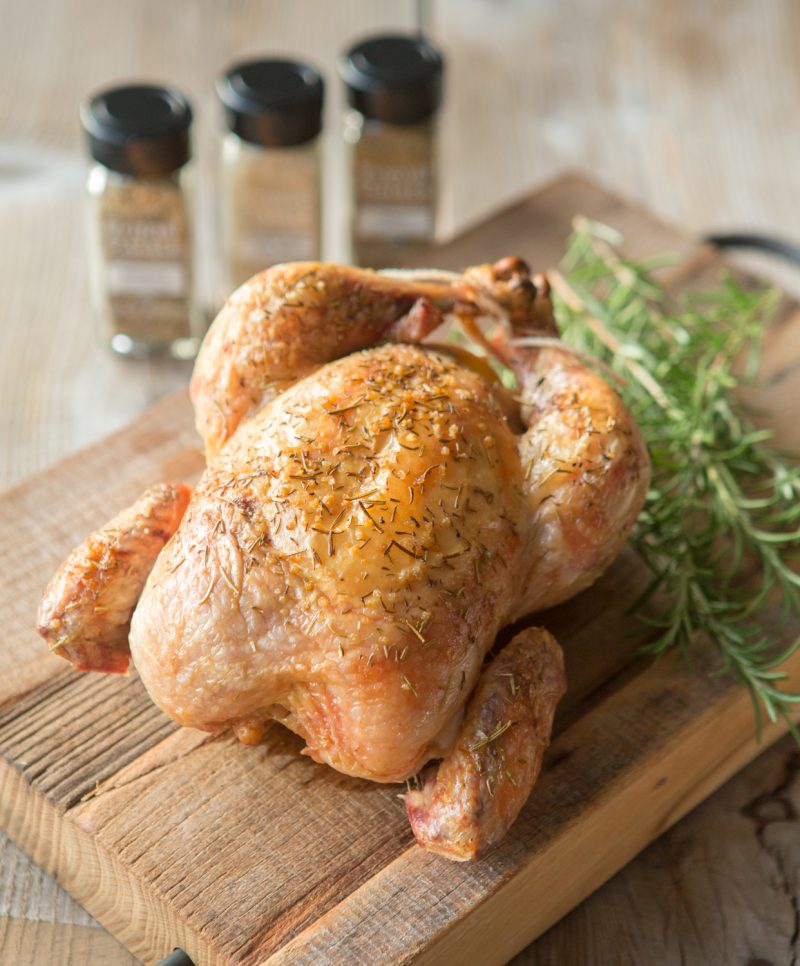 If you want to try our spices, you can check them out by clicking HERE. And if you really want to go "all in" with us, getting the "One of Everything" Pack saves you $20, which is almost as much as one individual pack costs. It's a great deal, and those are selling quickly!