Shrimp has always been one of my favorite foods, but oddly I'm often worried I will have a reaction to it when I eat it. I think it's because there are a few people in my family that are allergic to certain shellfish, but it's kind of this bizarre and irrational fear of mine that I just laugh at myself about.
I wanted to share this recipe during the January Whole30, but I never got around to making it in January. If you are currently on a Whole30, or like us, eat close to the Whole30 guidelines most of the time, then this is a meal you may want to add to your dinner lineup! Either way, it's totally Paleo, totally healthy, and totally delicious.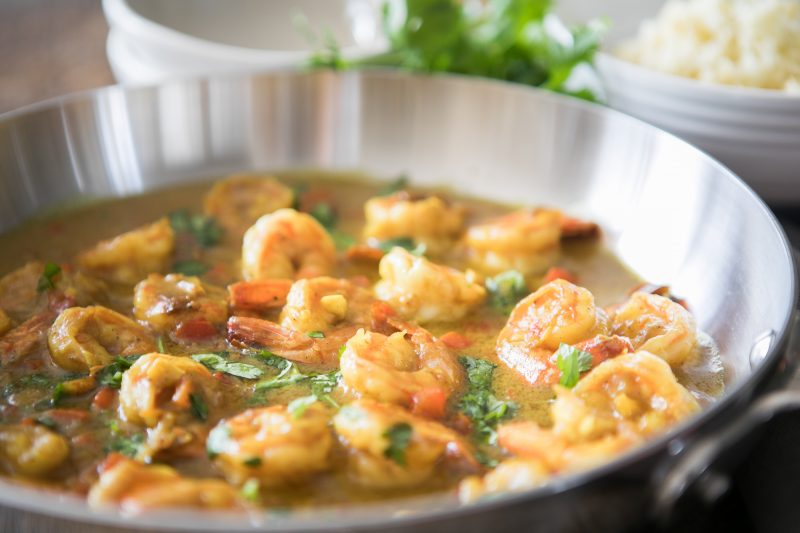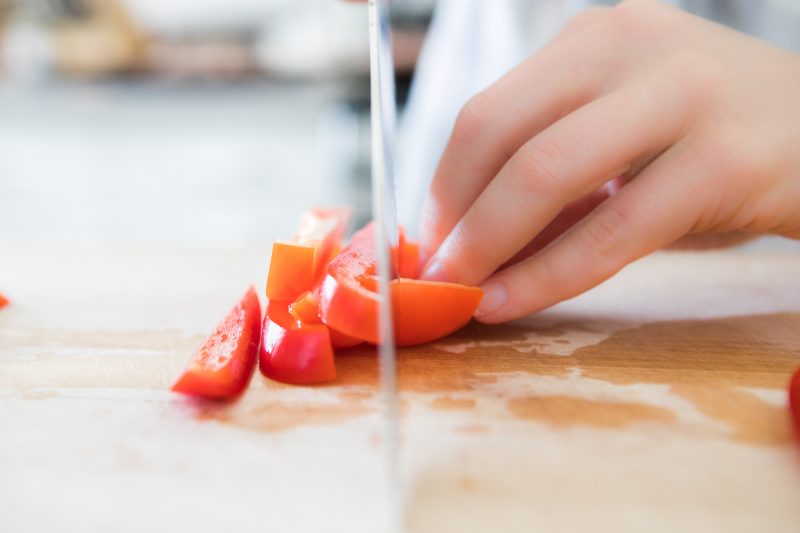 Curry can be time consuming to make, but by using our spice blend, it really eliminates a lot of the time spent in the kitchen when you want to enjoy a flavorful curry dish. To make a curry sauce on the fly, all you really need is coconut milk, and our curry powder. Adding in onion, garlic, some fresh ginger, and some ghee will of course enhance the flavors of the dish, but curry can be a quick meal to get on the table if you need it to be.
For this recipe I added bell pepper to the dish, because I wanted a little pop of red in with the sauce. The bell pepper also adds some sweetness along with the yellow onion in this recipe. I also added one piece of fresh lemongrass that I bruised, for additional flavor, but removed it right before I added the shrimp.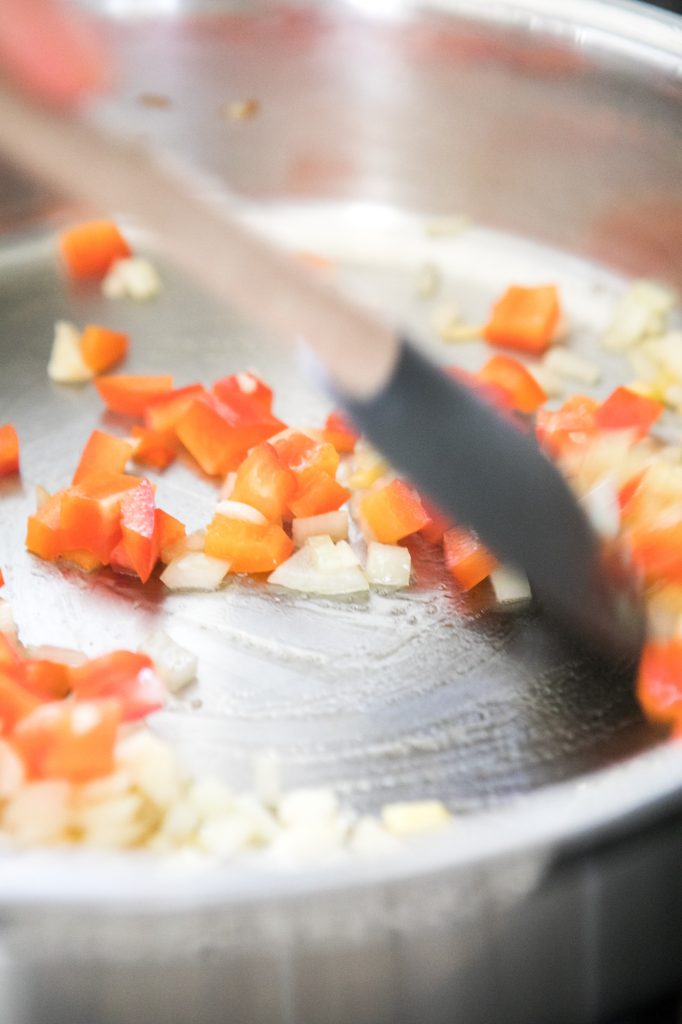 For this version, I seared the shrimp prior to putting them in the sauce, and I also left the tails on. This really was just because I felt like the dish would photograph better if I prepared it this way, but you can absolutely peel your shrimp completely, and just add them directly into the curry sauce to cook.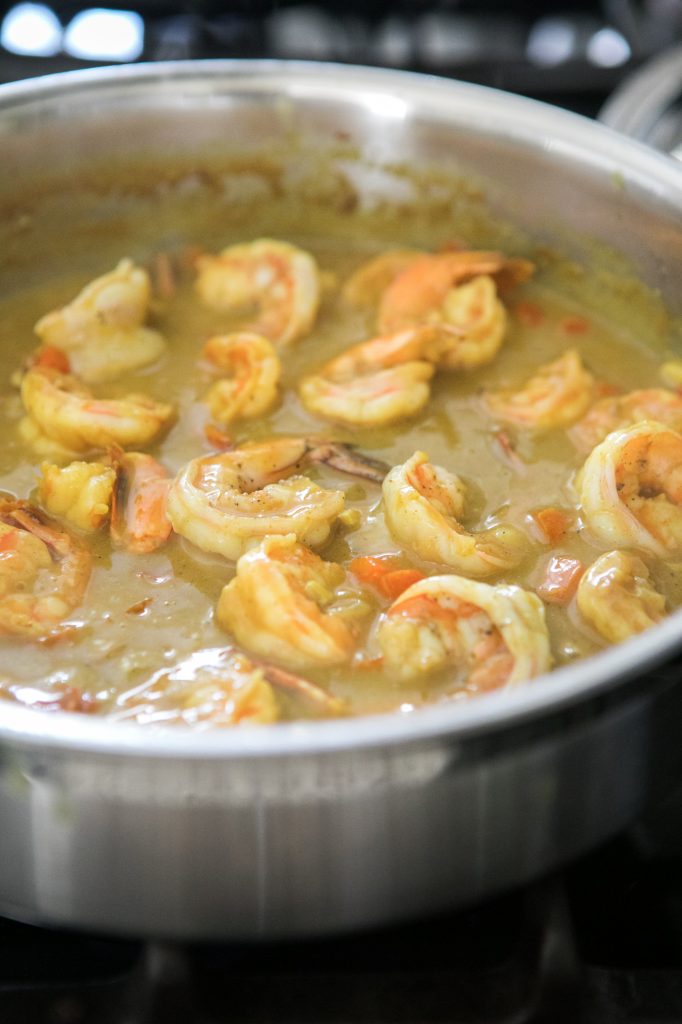 We used cauliflower rice for this meal, but if you tolerate rice, I definitely recommend having this meal with real rice!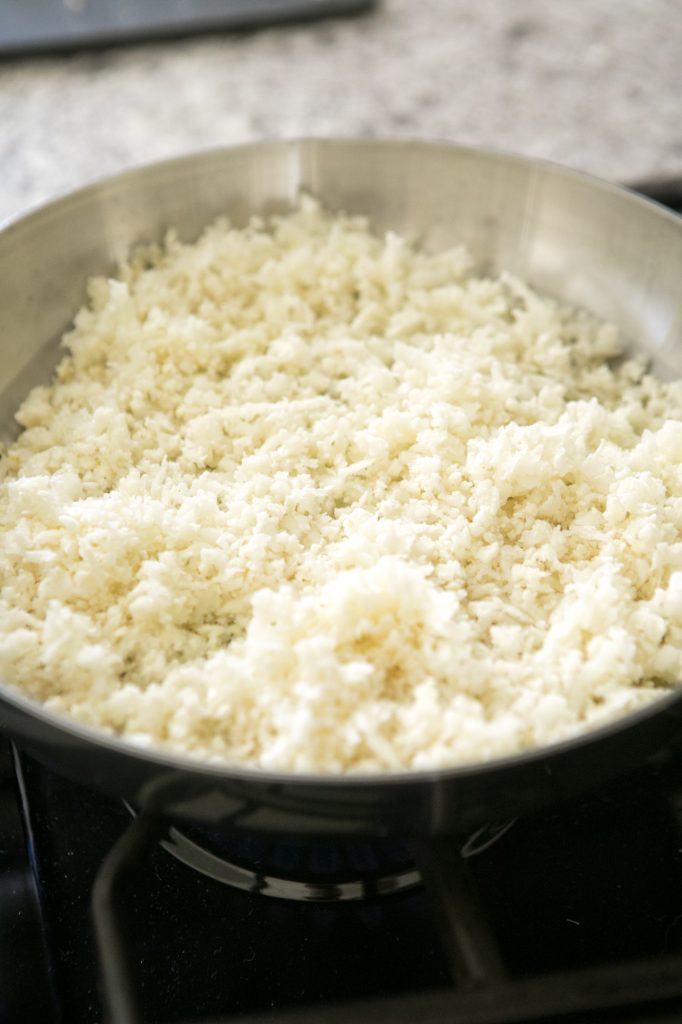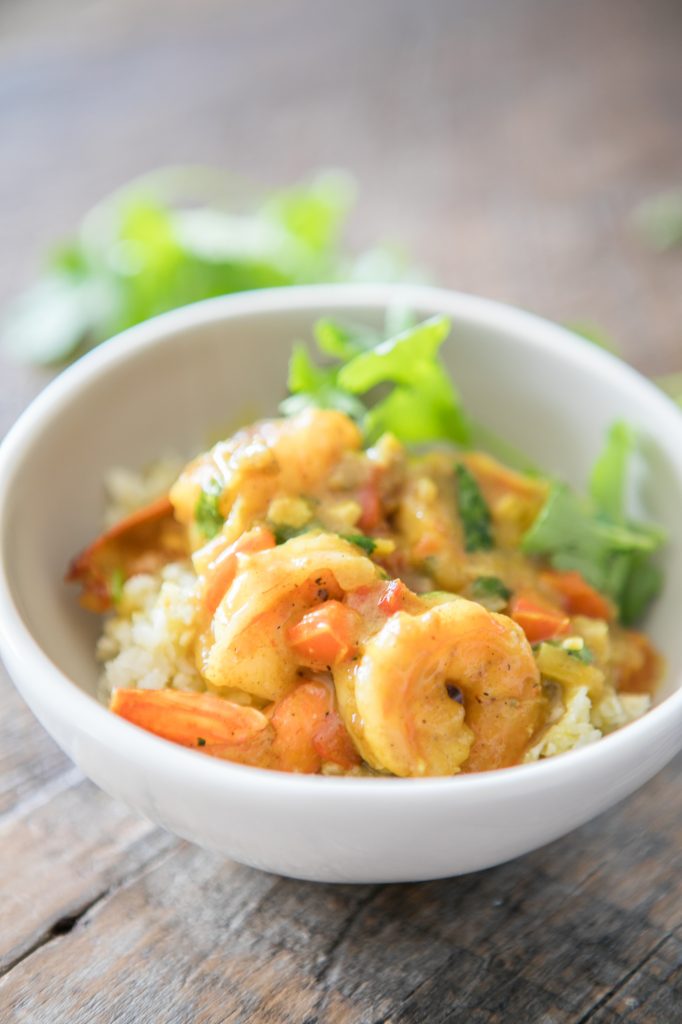 We really enjoyed this curry with shrimp. It was so flavorful, so easy and fun to make, and so delicious!
-Hayley