I rarely Paleo-bake. Actually, the first few times I tried to make Paleo pancakes or Paleo muffins, it wasn't edible. Thank goodness I work for two food bloggers, or I would never get my sweet fix on. 
But when I was flipping through Danielle Walker's second book, Meals Made Simple, I could not stop staring at her desserts. Go figure, right? While I don't trust my own baking skills, I have heard many compliments on Danielle's ability to work with alternative flours. Her first book, Against All Grain, had a beautiful selection of Paleo baked treats, and the reviews all stated they tasted just like the "real" thing. Actually, I can remember the day we [Primal Palate] reviewed her first book! Hayley baked up a loaf of Danielle's famous bread, and it was amazing. We all enjoyed Paleo toast piled high with butter. [I swear, sometimes I wish I still ate bread just so I had an excuse to eat more butter.]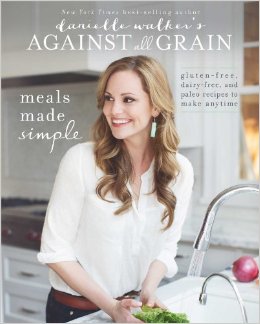 So I figured if I was going to try my hand at Paleo baking again, Danielle's recipes were definitely a trusted source. I love carrot cake, but rarely have an excuse to enjoy it. I decided to give her carrot cake cupcakes a shot.
One thing is for certain: this recipe was so easy! I honestly could not believe how easily this recipe came together. There are only five steps in total, and that includes making the frosting and the whole toothpick routine. There was no way even I, a baking atrocity, could screw this up. Plus, there was only one ingredient I didn't have on hand (coconut butter), which I always appreciate. I added raisins, which were listed as an optional ingredient, and really liked the extra texture/flavor they added.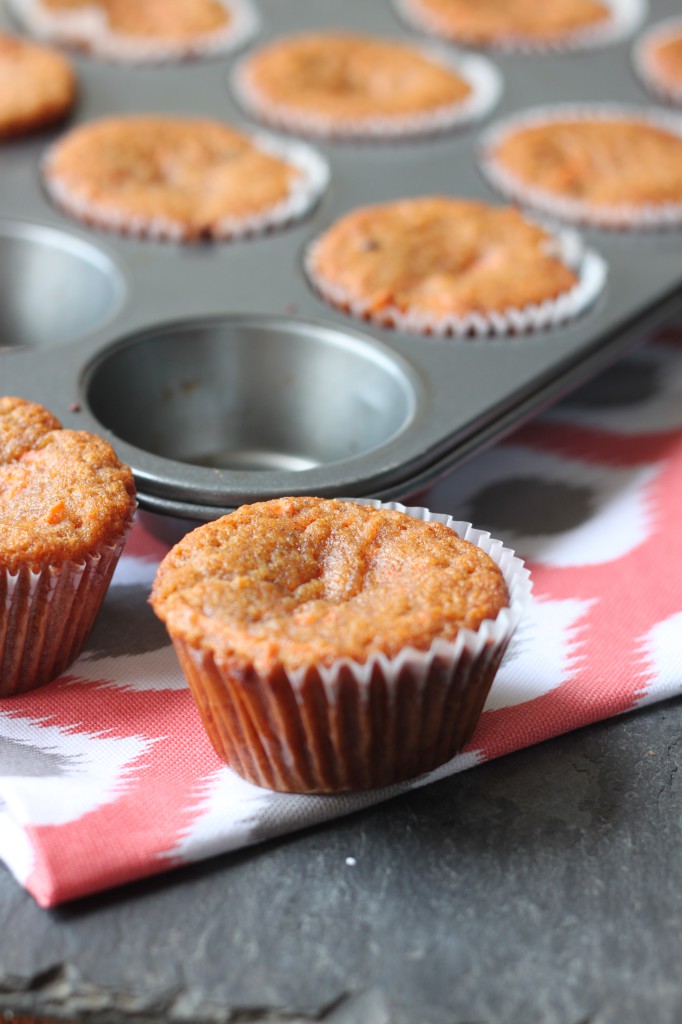 Besides offering simple, delicious recipes (she has a recipe for breakfast burritos, everyone. I can't even remember the last time I had a breakfast burrito), Danielle has included helpful advice throughout the book. You will find her "Tidbits" of information listed with each recipe, including potential substitutions, where to find specialty ingredients, and make-ahead tips. You will also find her list of preferred brands, budget tips, yes/no food lists, and even a 101 on the "Dirty Dozen" rule listed at the beginning of the book. Finally, she offers you eight-week meal plans and shopping lists to help you get started.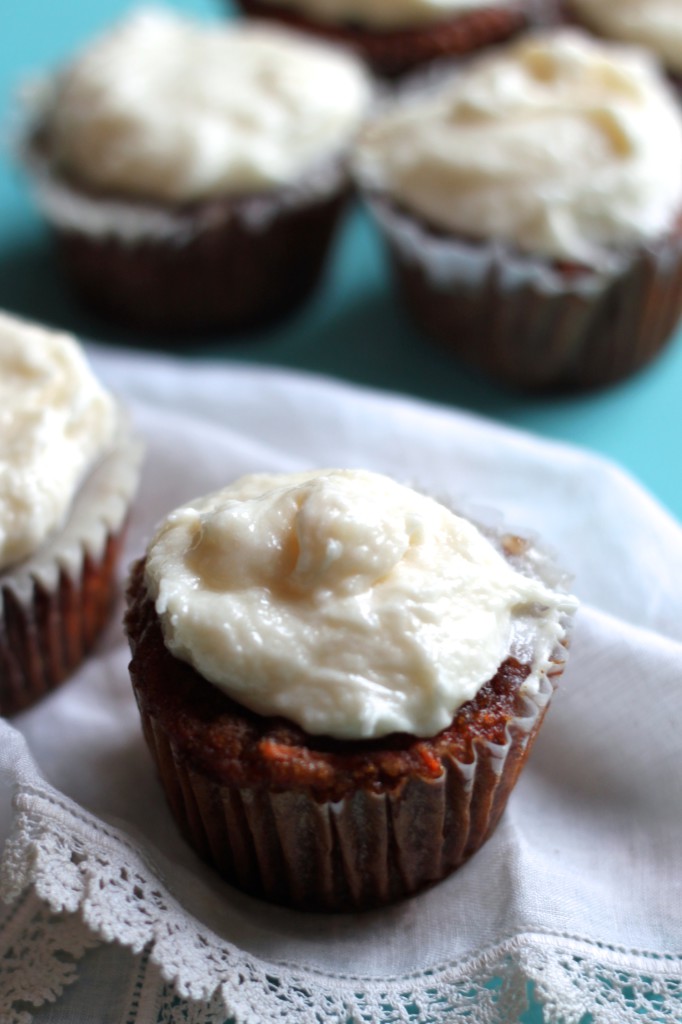 I made these cupcakes for my running group to enjoy after a race (hey, we need to refuel, right?), and everyone absolutely LOVED them. My teammates were pretty skeptical when I said they were Paleo cupcakes, but later everyone told me they never would have known the difference. I did make a cream cheese frosting to add to half the cupcakes, because that's my favorite part of carrot cake. However, if you do not eat dairy, Danielle provides a dairy-free frosting recipe made from coconut. Either way, I'm sure you'll love them!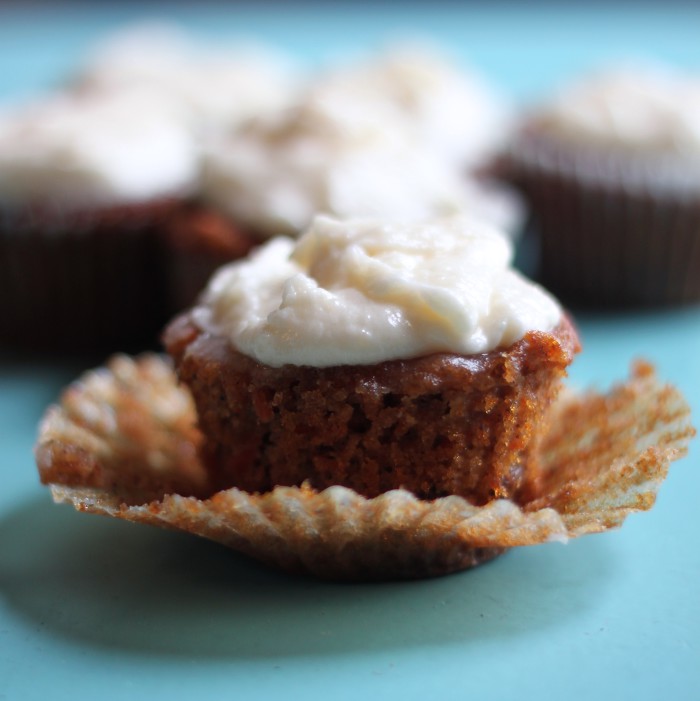 Entering the Giveaway
To enter the giveaway, simply comment below with your favorite recipe you've tried on our site. It can be a Primal Palate recipe, or one from our amazing contributors! 
The prize up for grabs is a copy of Meals Made Simple! We'll run this giveaway until Thursday, September 11 at 9pm EST. Winning entry will be chosen at random. Good luck!
Still Hungry?
You might also like:
---