Danielle's sandwich bread wasn't the only recipe we tried from Against All Grain. Every other recipe we have tried as been awesome! And lucky us-we got to taste some of Danielle's granola that she brought to Paleo FX. It was quite tasty! And now the full book review from Jamison! -Hayley and Bill >>>
If you're like me, when when you found out that you'd have to give up bread as part of the Paleo diet you nearly died. I know I cried myself to sleep a few times, lying awake thinking of loaves of sandwich bread. There's something familiar about a PB&J, or better yet, a sandwich piled high with sliced roast turkey, topped with garden fresh tomatoes and lettuce. But what happens once the bread is gone? A sandwich isn't a sandwich without the bread.
Thankfully Danielle Walker's new book,
Against All Grain
comes to us bread lover's rescue with an easy and tasty recipe for her World-Famous Sandwich Bread. Made from cashew butter and coconut flour, this recipe took only 20 minutes to make and yielded a grain-free, yeast-free and dairy-free sandwich bread that's allowed me to enjoy toast for breakfast and turkey sandwiches for lunch all over again!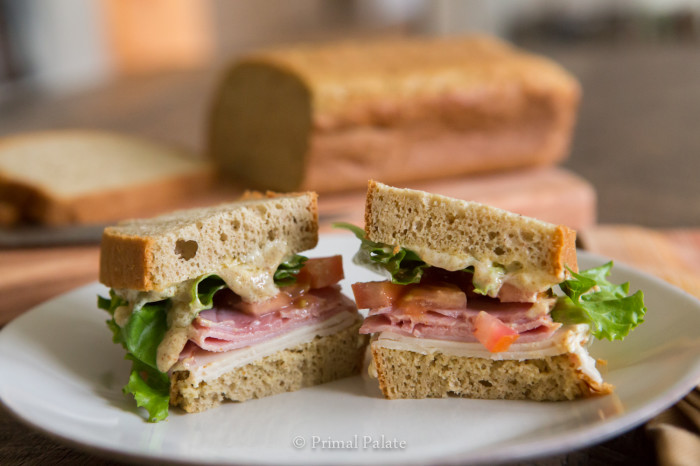 While the recipe does make it clear, I also want to emphasize the importance of beating the egg whites separately. This important step will produce a lighter and fluffier loaf of bread. It's also important to make sure you purchase unsweetened Cashew Butter. This bread is great alongside a breakfast of eggs and bacon, toasted and topped with apple butter or your favorite jam.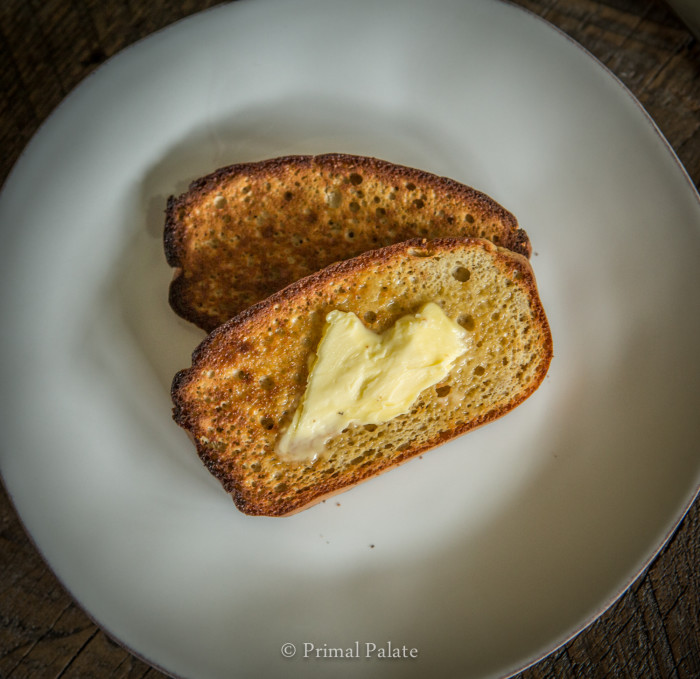 Ready to make some bread? Get the recipe
here
. While you're at it, pick up a copy of Danielle's new book on
Amazon
.