Summertime is when I really enjoy eating seafood. Grilled clams and shrimp, fish tacos, and simple and fresh baked or grilled fish makes me think of summer, and of course being at the beach.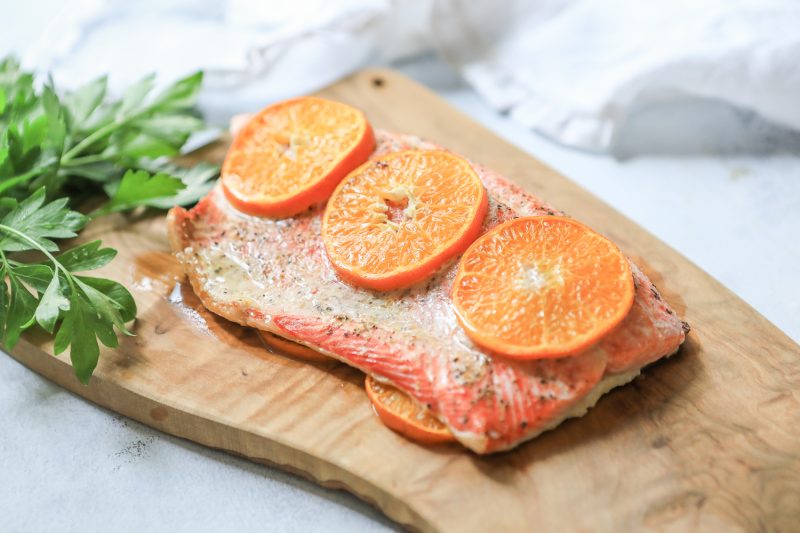 I'm always trying to create something fresh and tasty with fish. A few weeks ago I made a similar recipe to this one, except I used lemon and fresh garlic. Then last week I spotted a bag of mandarins at Whole Foods, and thought they would work well with the salmon. They did, and it was delicious!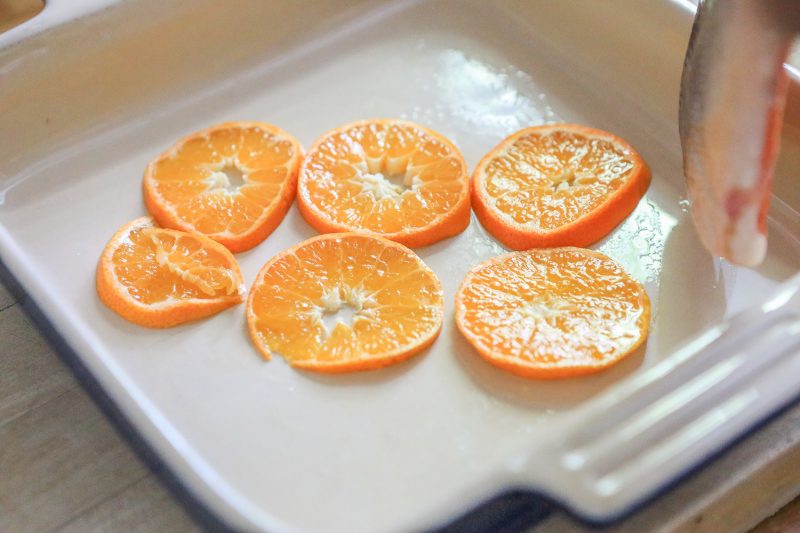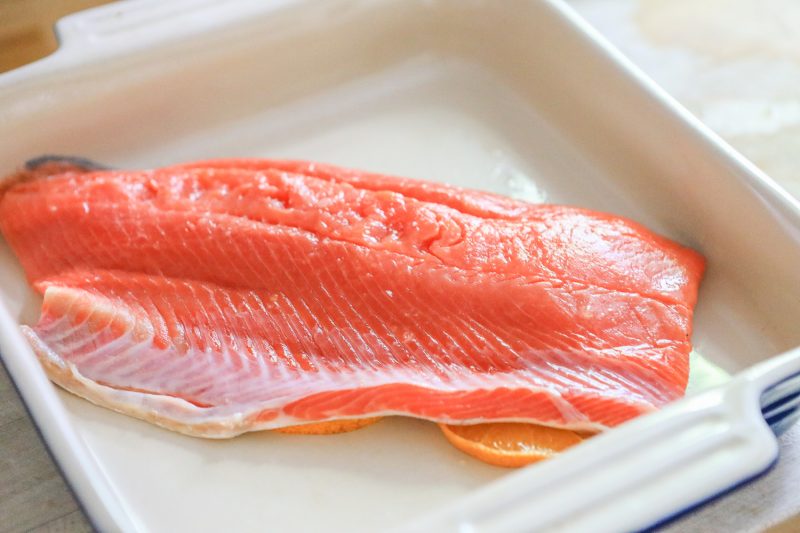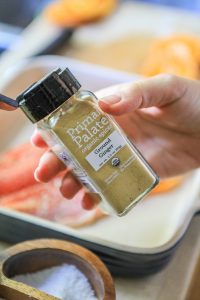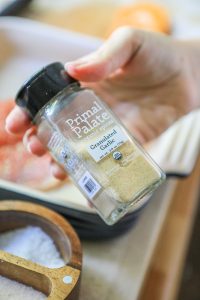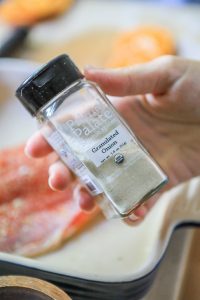 This recipe is simple and quick to make, but seems as though you've put a good bit of effort into it, and is great to serve to guests. You can scale it up or down easily for the amount of people you are serving.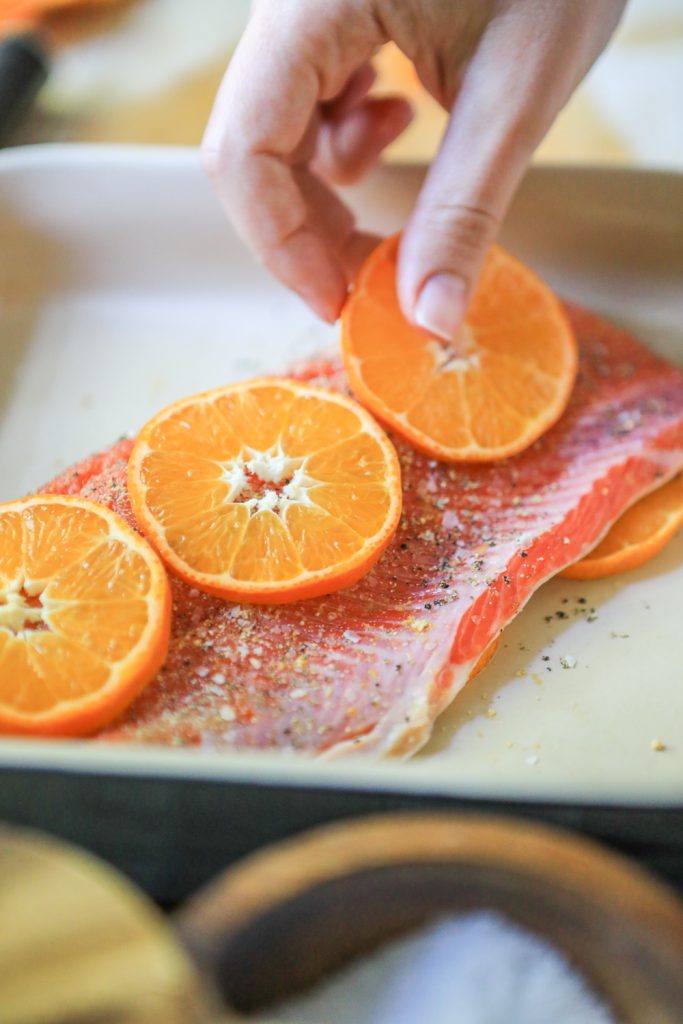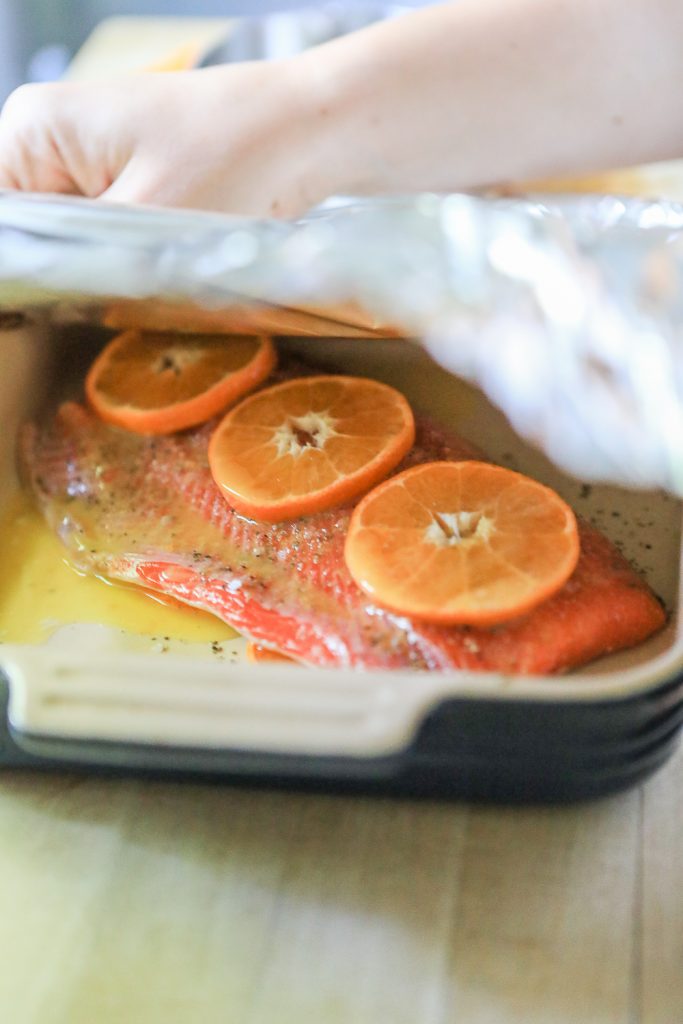 This recipe is great with a green vegetable of your choice (we often do steamed green beans or a salad), and roasted potatoes or steamed rice, depending on your dietary restrictions.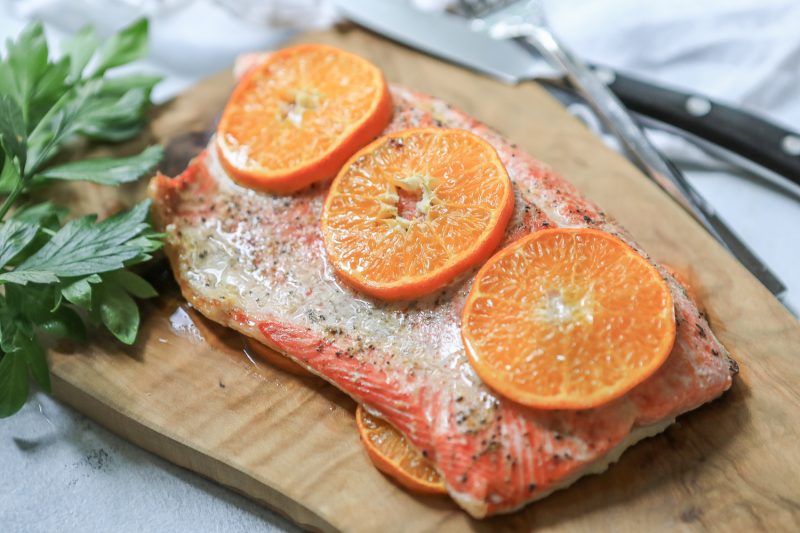 Last night, I was craving some herby potatoes, so that's what we made along with the salmon. Our herbs are the only thing that really grew well in our garden this year, so thankfully we had some on hand. I used fresh parsley, chives, and oregano, but you can do whatever combination of herbs you would like. I also used fresh lemon juice and lemon zest for bright flavor as well.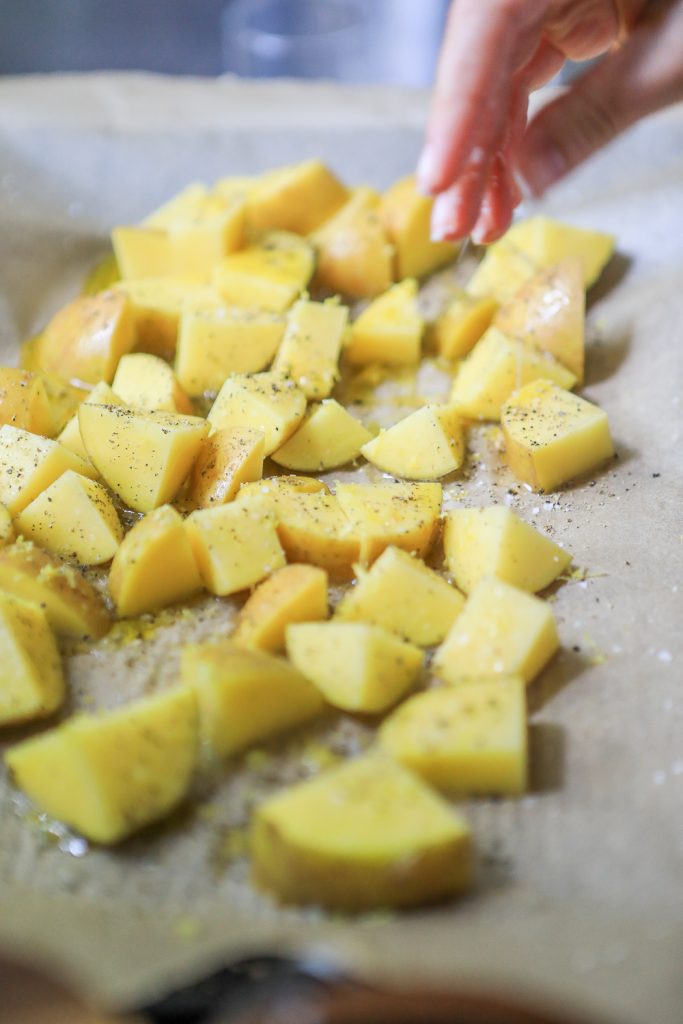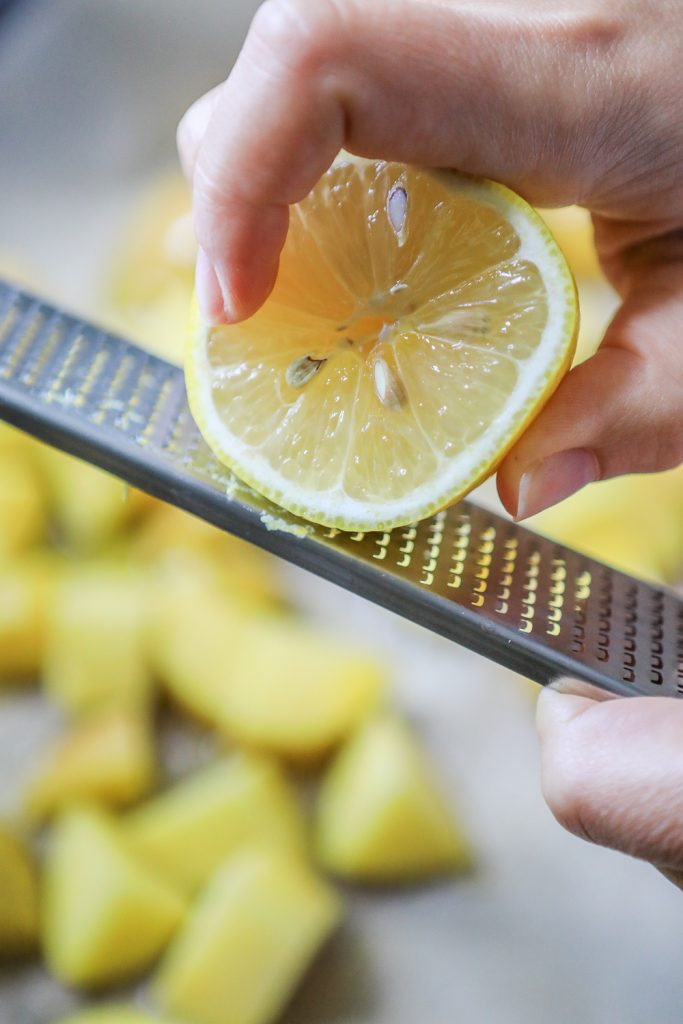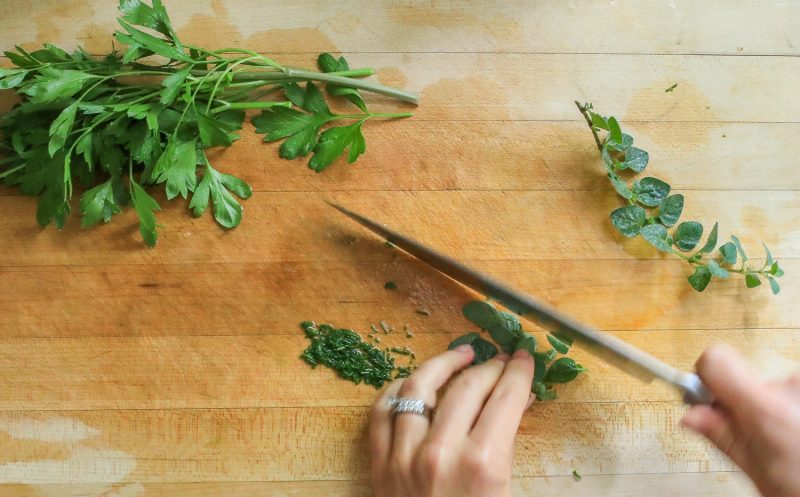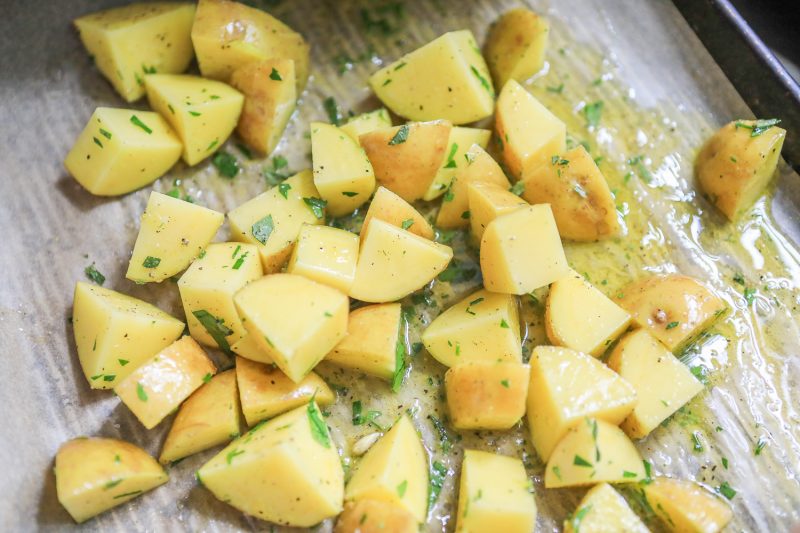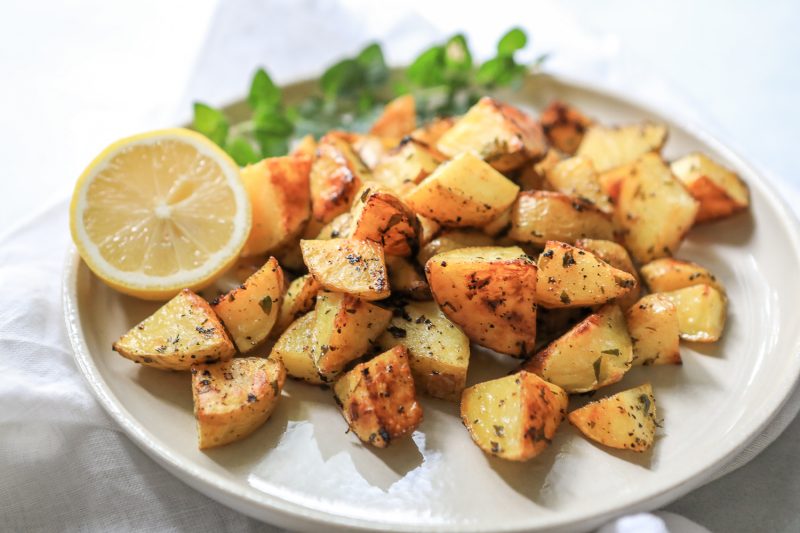 This meal was delicious, and so easy to make! It's definitely something we would consider making for friends and family… one day… when we aren't in a pandemic.
---