Fish is one dietary item that I tend to slack with. I love sushi, and I love smoked salmon. I like canned tuna, salmon, sardines, and smoked oysters, but not all of the time. It's important to get good quality fatty fish into your diet a couple times a week, but we rarely accomplish that.
The other day I was looking for fish inspiration on Pinterest, and some pan seared cod recipes caught my eye. Although I am a big proponent of taking Extra Virgin Cod Liver Oil, I don't think I have ever once craved cod, or ever really chosen to buy cod because I just wanted to eat it, but this day I did!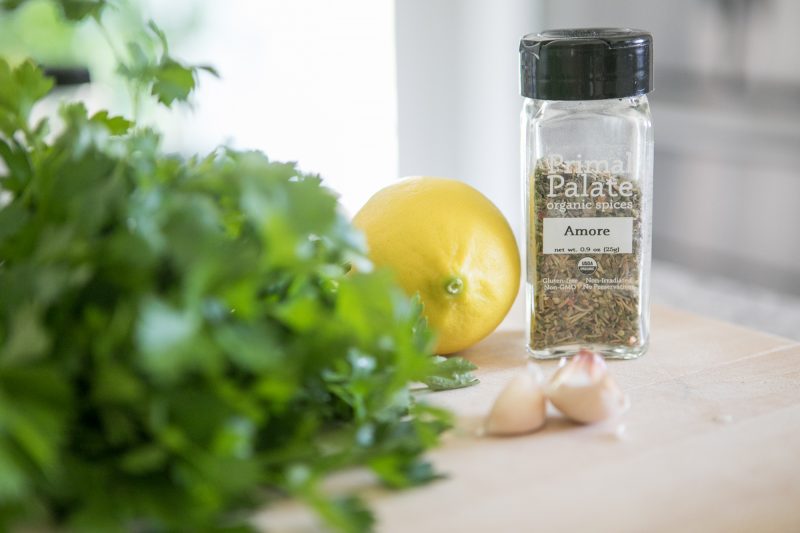 I thought a pan seared cod would be delicious with our Amore Seasoning, in a lemon and ghee sauce (you can do a lemon butter sauce if you would like, but we mainly use ghee in our home. Our Amore Seasoning is our salt-free version of an Italian seasoning. It contains garlic, rosemary, onion, oregano, thyme, basil, parsley, and a dash of red pepper flakes for heat. It's superb for this dish!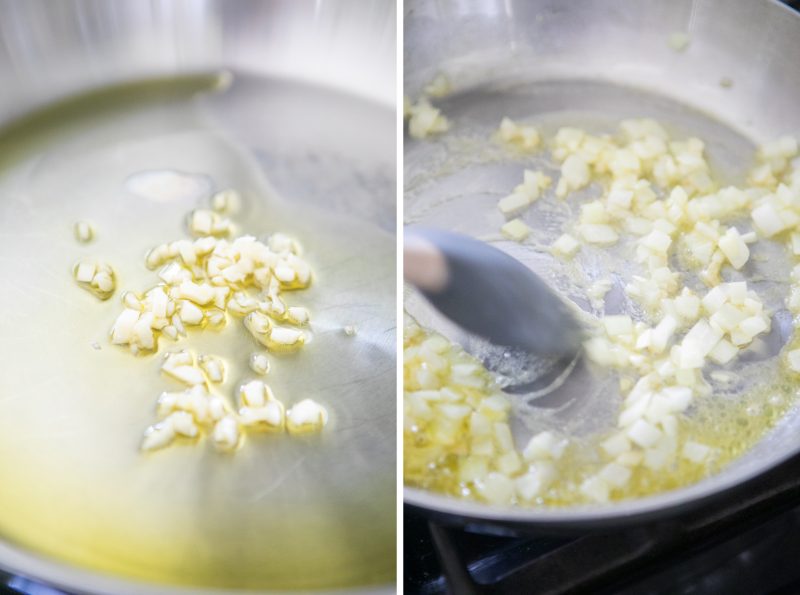 For this recipe, I found frozen wild caught cod filets at Whole Foods, and they were actually really great! They defrosted nicely, and smelled and tasted really fresh. Cod really doesn't have much of a flavor at all, so enjoying it in a flavorful sauce is definitely recommended.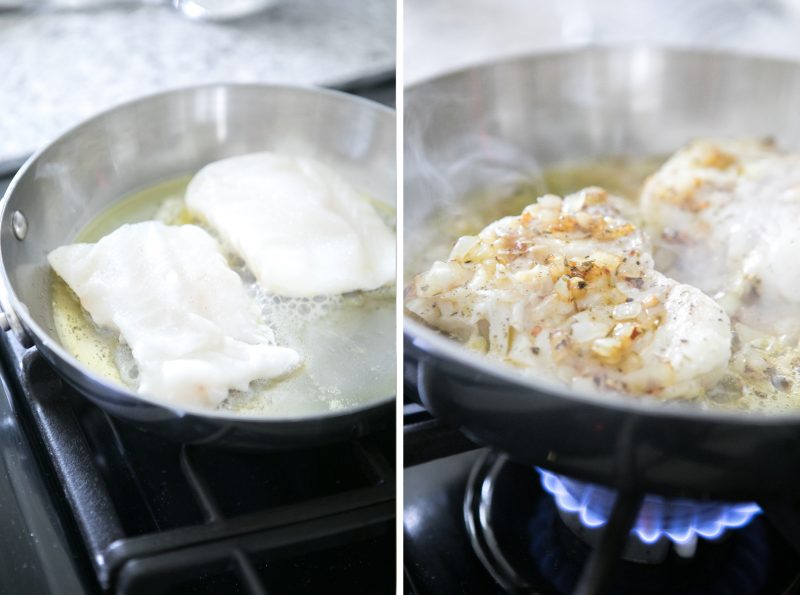 For the sauce, I warmed ghee and olive oil in a sauce pan, and added crushed garlic and diced onion. Once the onion became translucent, I added the juice of one lemon. From there I added a teaspoon of our Amore seasoning, and stirred the sauce every so often to make sure the onion and garlic didn't start to burn at all. (Want to see how I made this? Make sure you check out the recipe video!)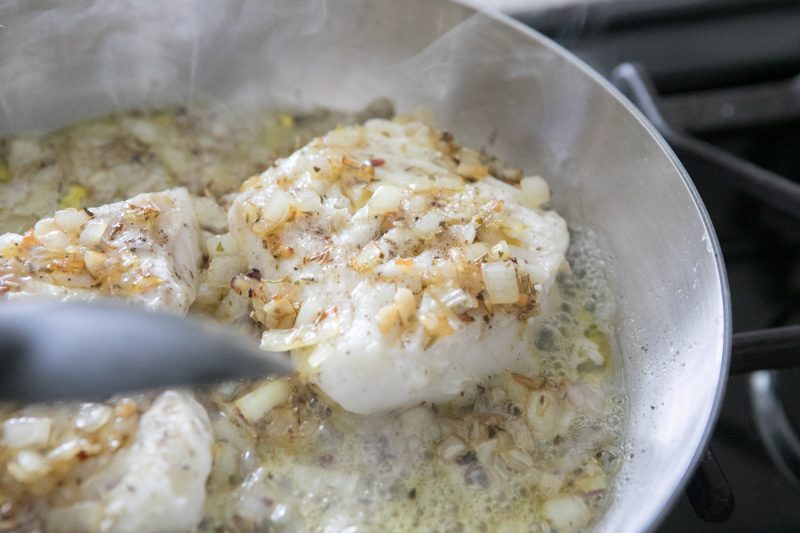 I seared the cod filets in a separate pan, in a bit of ghee, and seasoned with our Himalayan Pink Salt. Once they released pretty freely from the pan, I flipped them, and seasoned the other side with pink salt as well. After they had cooked for about 5 minutes on each side, I poured the sauce over top, and popped them in the oven for 5 minutes at 350.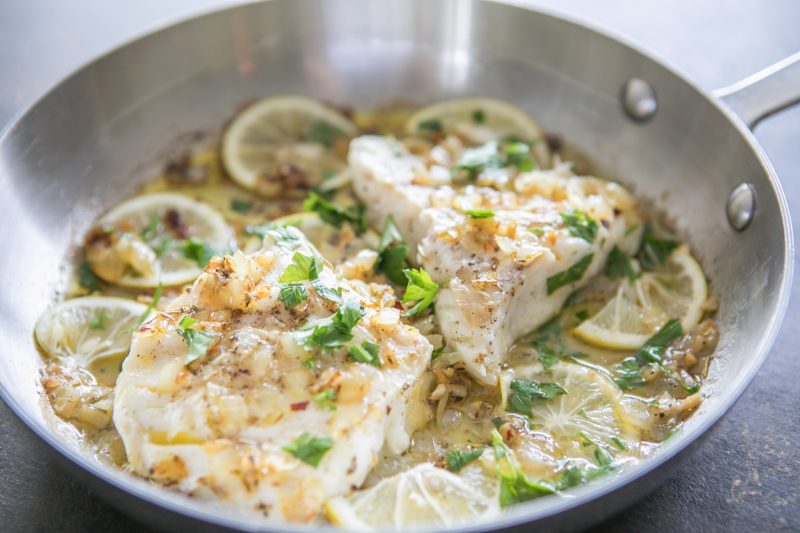 Just before serving, I sprinkled them with fresh parsley, and thinly sliced lemon. Bill and I enjoyed this recipe with mixed baby lettuces. It was a really light and flavorful lunch!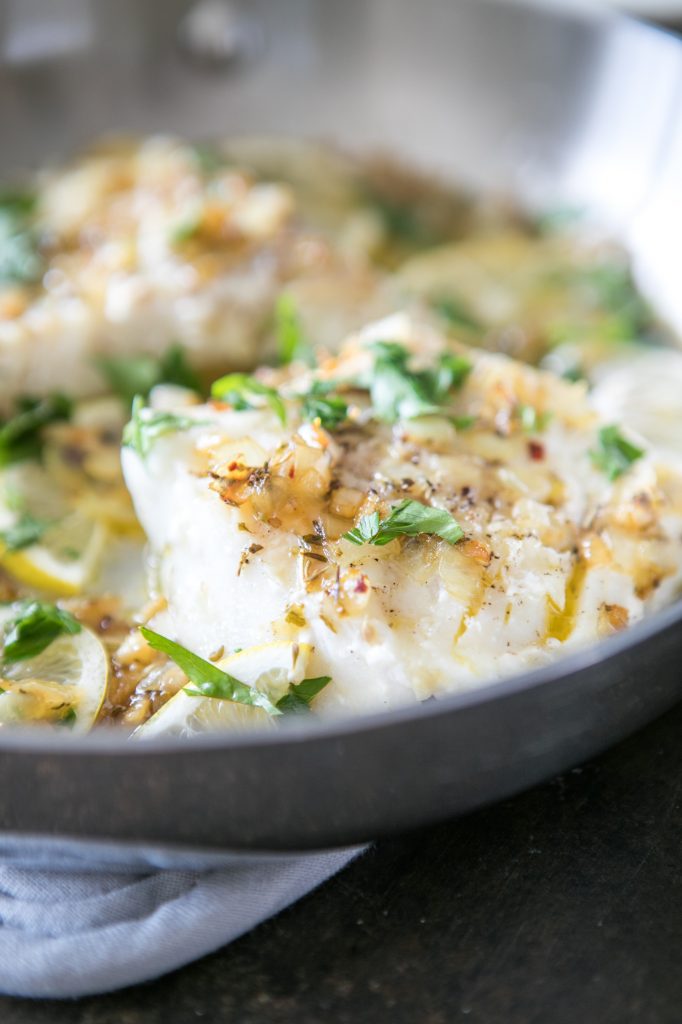 Enjoy!
-Hayley