The other day, I was yet again looking for something to sweet to eat. Never mind that I need to work on my self discipline when it comes to treats. But it was Friday night, and I had behaved all week, and even hit the gym a few times, so I was in the mood for a treat. Can you blame me?
Originally I thought about just heading to the freezer and grabbing a roll of our grain-free Chocolate Chip Cookie Dough, which is made by our friends at Cappello's. We approached them almost 5 years ago to help bring our fabulous paleo-friendly cookie dough to market, and they did a wonderful job. All these years later, we're seeing celebs like Kourtney Kardashian enjoy our cookie dough! Talk about surreal.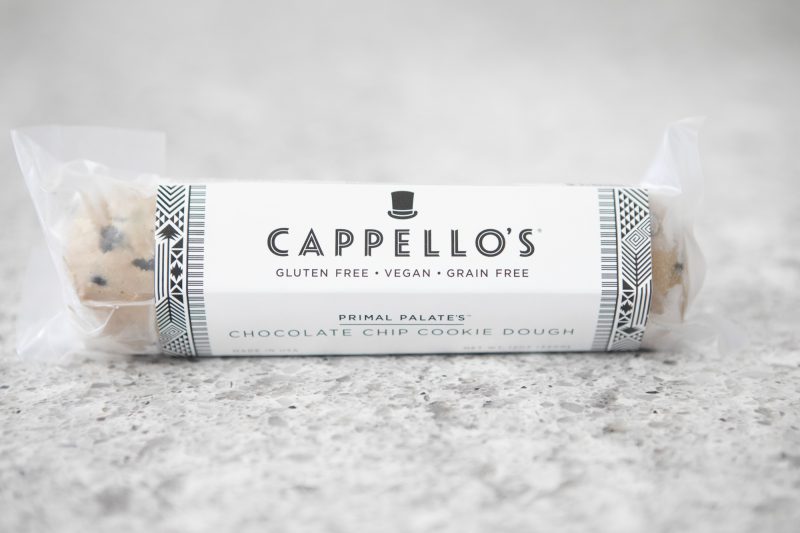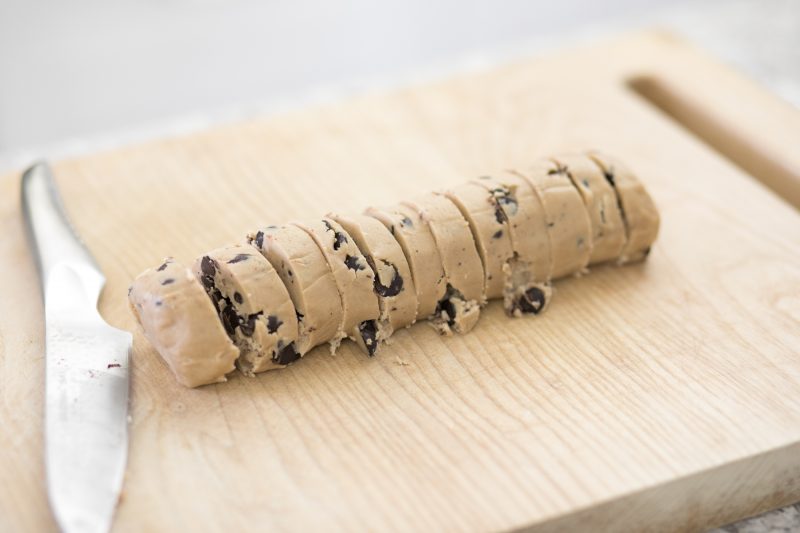 So we have about 20 rolls in the freezer, and I figured I'd slice off a few cookies and maybe even bake them. Then Hayley suggested chopping up some of the raw (egg-free) dough and mixing it into some Nadamoo for some good old fashioned cookie dough ice cream. But before I can even set about to making that, she comes up with another idea: Shape the dough into edible ice cream cups. Baked chocolate chip cookies made into ice cream cups? I'm so there.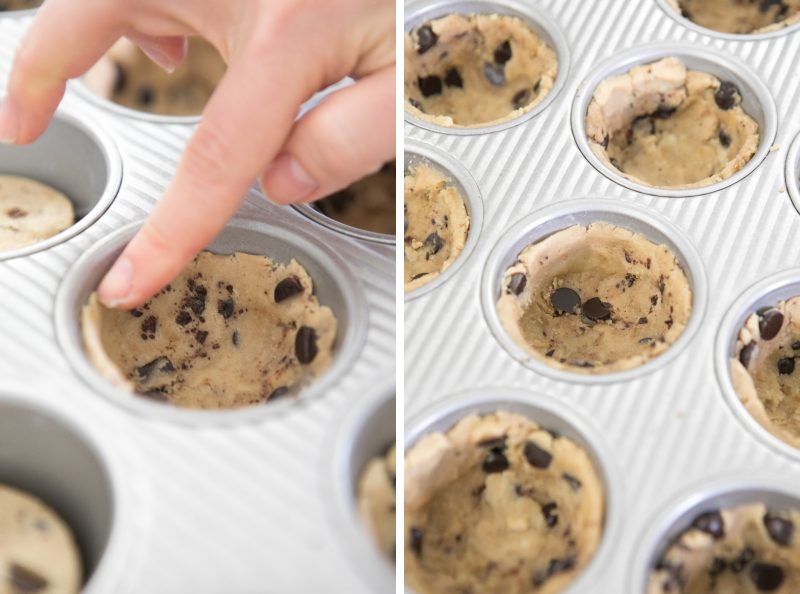 So I greased up some non-stick muffin tins (our favorite brand is USA PAN, made here in Pittsburgh PA), and shaped the cookie dough into little cups inside the muffin tins. An entire roll of Cappello's dough makes about 10-12 cups. You can stretch it to 12, but 10 is easily achieved.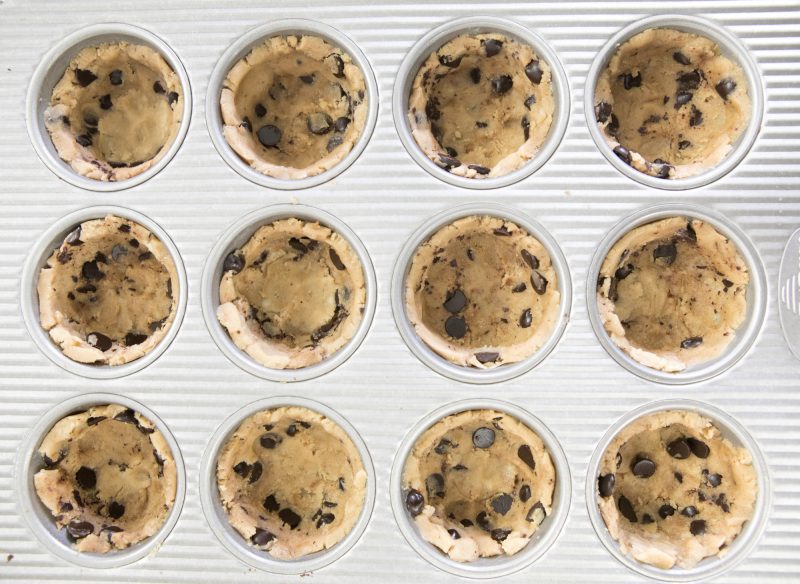 One thing you want to make sure of is that you spread it as thinly as possible while maintaining coverage. The dough will rise while baking, so keep that in mind. Once you have all the cups shaped uniformly, put them in a 350F oven for about 15 minutes. You can go a little longer for more crispy cups, if you'd like.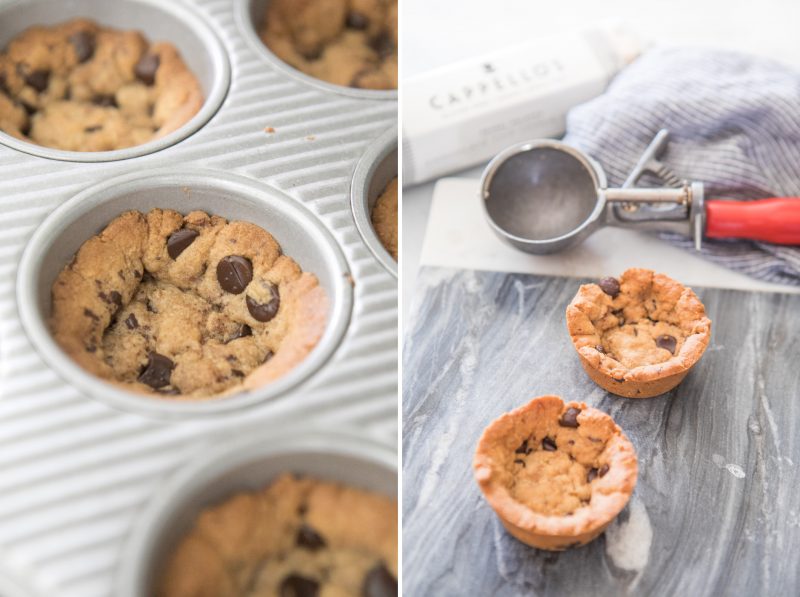 Allow the cups to cool for about 10 minutes, then twist to help remove from the muffin pan. At this point, it's your choice whether you want to enjoy these warm with ice cream inside, or let them cool even more.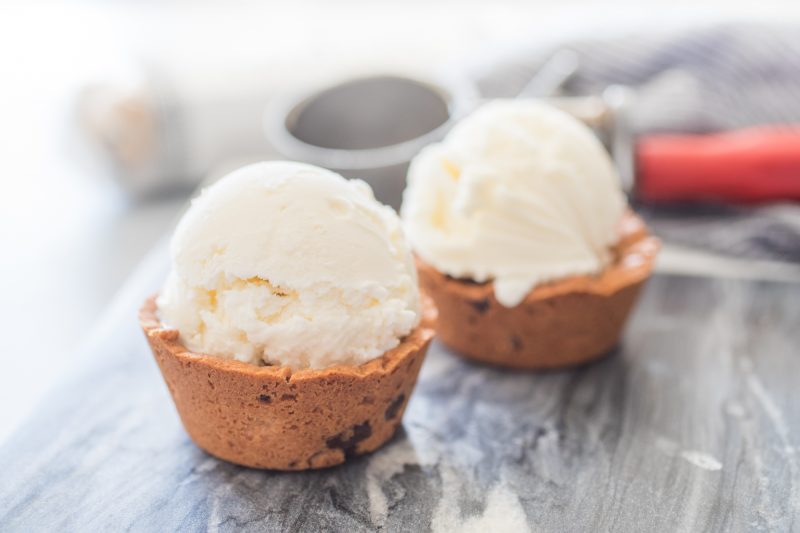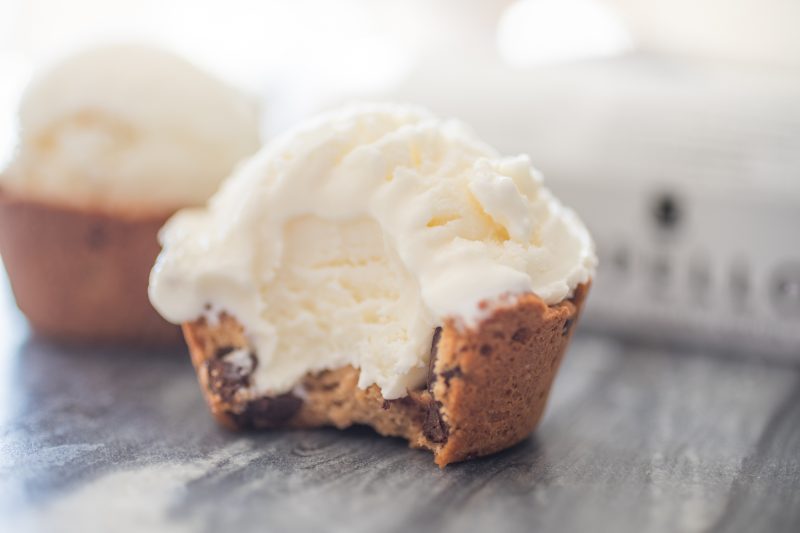 This treat is SO easy with our grain-free chocolate chip cookie dough. You can certainly try it with home made cookie dough, but these directions work perfectly for our cookie dough by Cappello's.
Hope you enjoy this! Make sure you tag us on Instagram if you decide to try it!
Bill & Hayley