Chicken nuggets were one of my favorite foods when I was little. I loved getting the fried nuggets at the pool in the summer. It seems like I could never get enough of those, probably because they were filled with MSG and other ingredients I don't want to think about. Were they even real chicken? Who knows, but I'd rather not think about that. I will just remember them with fondness, and move on from my childhood dietary mistakes.
I've mentioned before that I am a HUGE fan of Nigella Lawson. I love her so much, and watch the same episodes that are available on YouTube over and over again. I really wish I could get all of her seasons to own, but I can't find them for sale anywhere. I know I wrote that somewhere else, maybe it was in the last post where I sang her praises.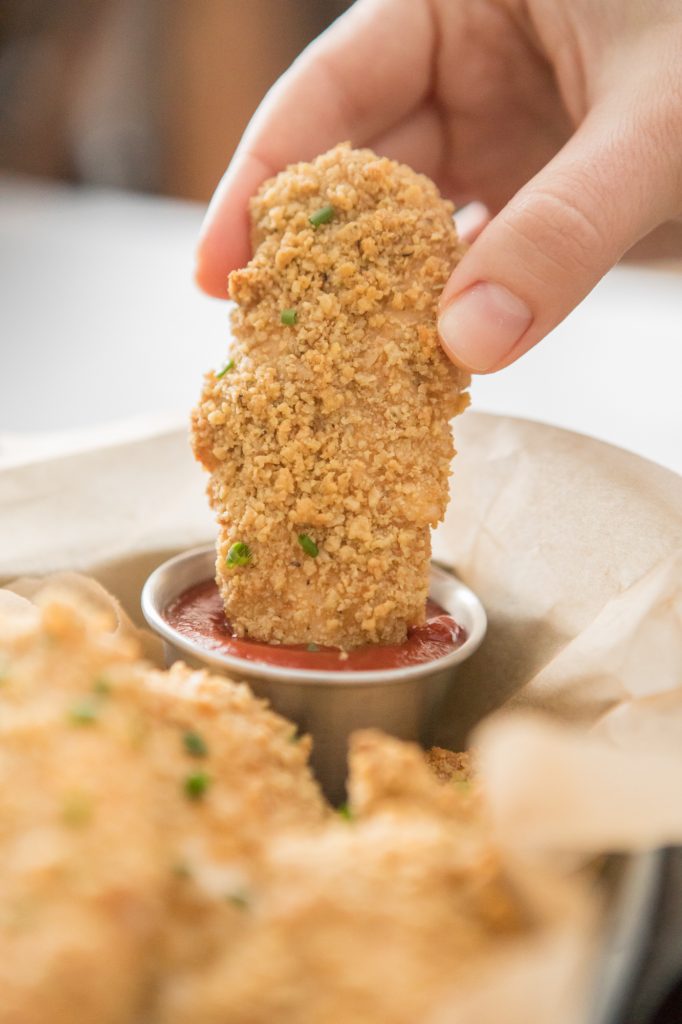 I actually don't love all of the food she makes. I just love HER. Some of her recipes inspire me, and others make me think, "Nigella, WTF are you doing?" But she is brilliant, confident, and so poetic in the way she speaks. She is wonderful to watch, and I love her passion for food and cooking. I was watching an episode of hers where she made some special fun foods for kids and adults, and one of the recipes was for chicken nuggets that she breaded with crackers. I thought this was brilliant, and decided to make my own version with dairy and grain-free ingredients!
Nigella used buttermilk in her recipe, and I thought it was great because it eliminated the need for egg in the coating. I decided to use the new Kite Hill Greek Style Yogurt. It's thick, creamy, and dairy-free! I made sure to get the plain, unsweetened one, knowing it would be tangy like buttermilk. It worked perfectly to tenderize the chicken, and helped the cracker crumbs coat perfectly.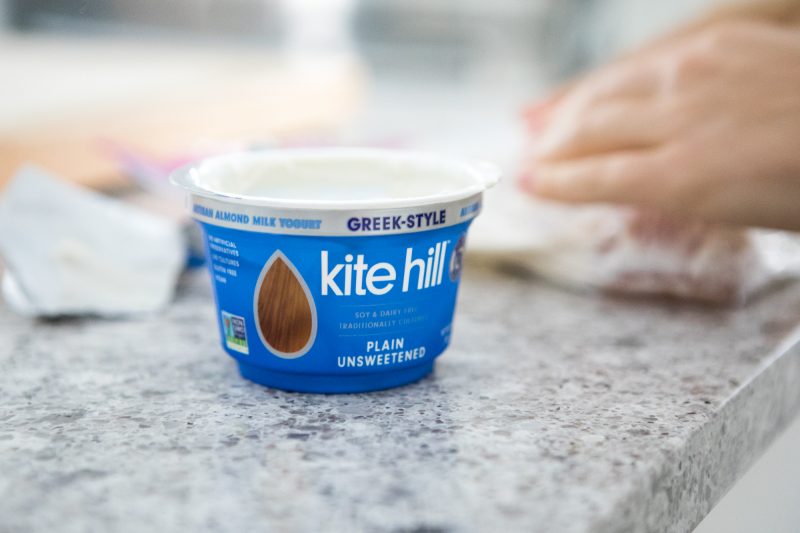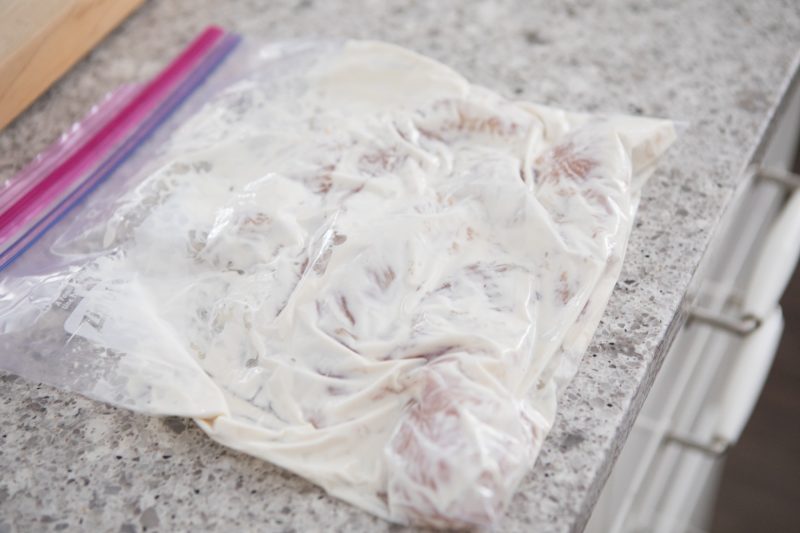 For the crackers, I used Simple Mills Sea Salt Almond Flour Crackers. We love the Simple Mills crackers. We often have a box in our pantry, but they are eaten pretty quickly! Crispy, crunchy, and salty, these crackers are amazing with the Kite Hill Chive or Jalapeño Cream Cheese Style Spreads, or with real cheese if you tolerate dairy. They are the best gluten and grain free crackers I've ever had.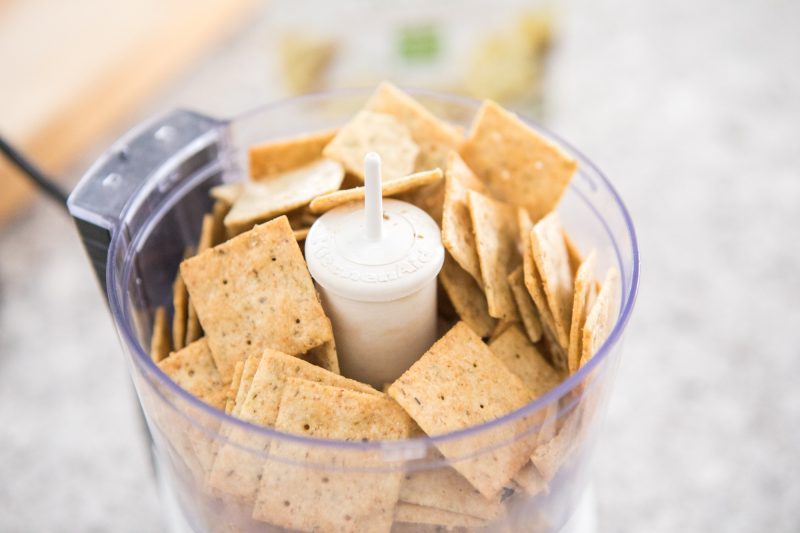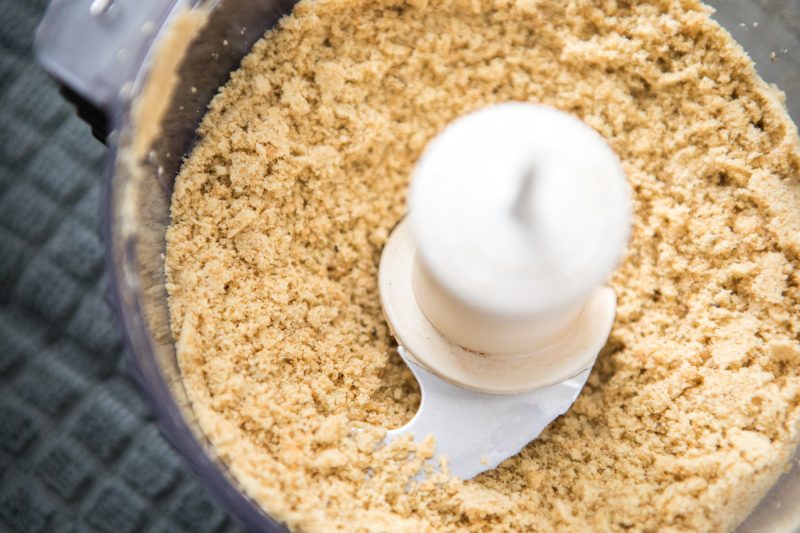 The Sea Salt crackers do have some seasoning, but the second time I made these, I added some of our Adobo Seasoning to them for more flavor. It was a welcome addition to the recipe, and I highly recommend it! I also used chicken thighs that I cut into quarters to make nuggets rather than tenders. Both are equally delicious, so you can't go wrong with either cut of meat.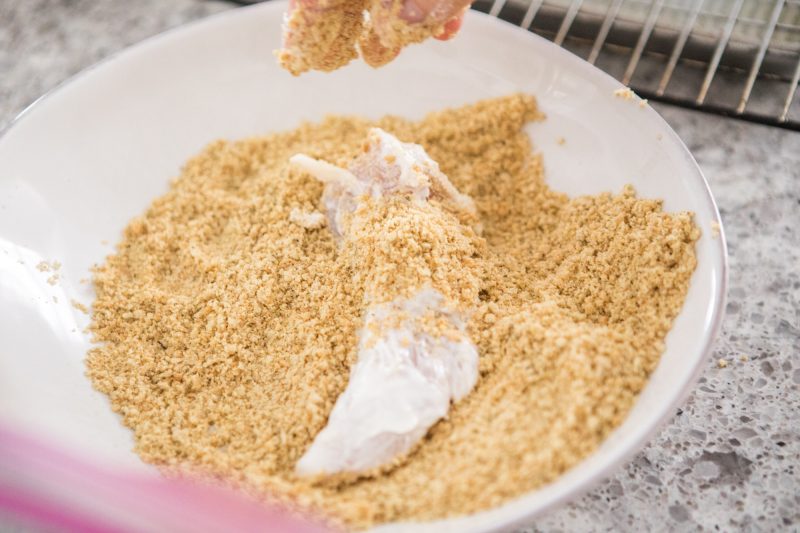 Once the chicken is breaded in the cracker crumbs, all you need to do is place it on a wire rack over a baking sheet, and spritz them with some olive oil or coconut oil spray, and then pop them in the oven! It was Bill's idea to spray them with oil. I didn't think it would be necessary, but he was right. It really did help them get golden.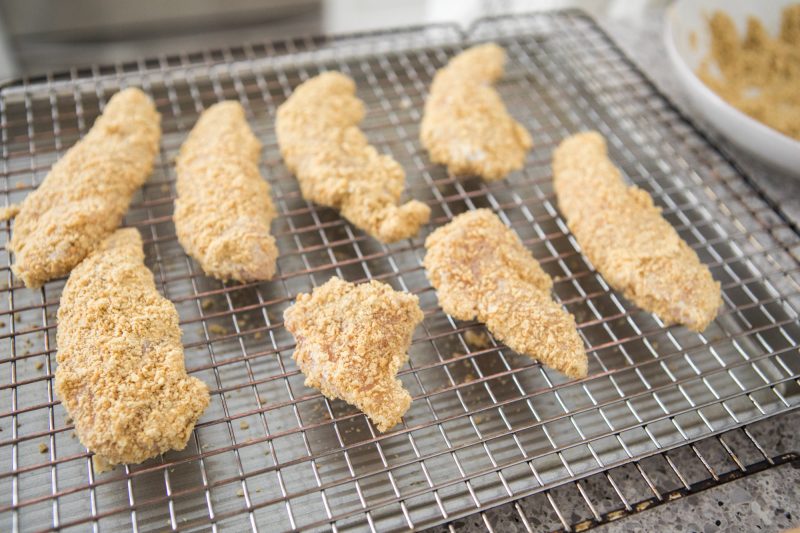 This recipe comes together so easily, and is so delicious. Its a really simple way to make chicken nuggets for yourself or your kids when you are craving them, and your kids are begging you for some nuggets!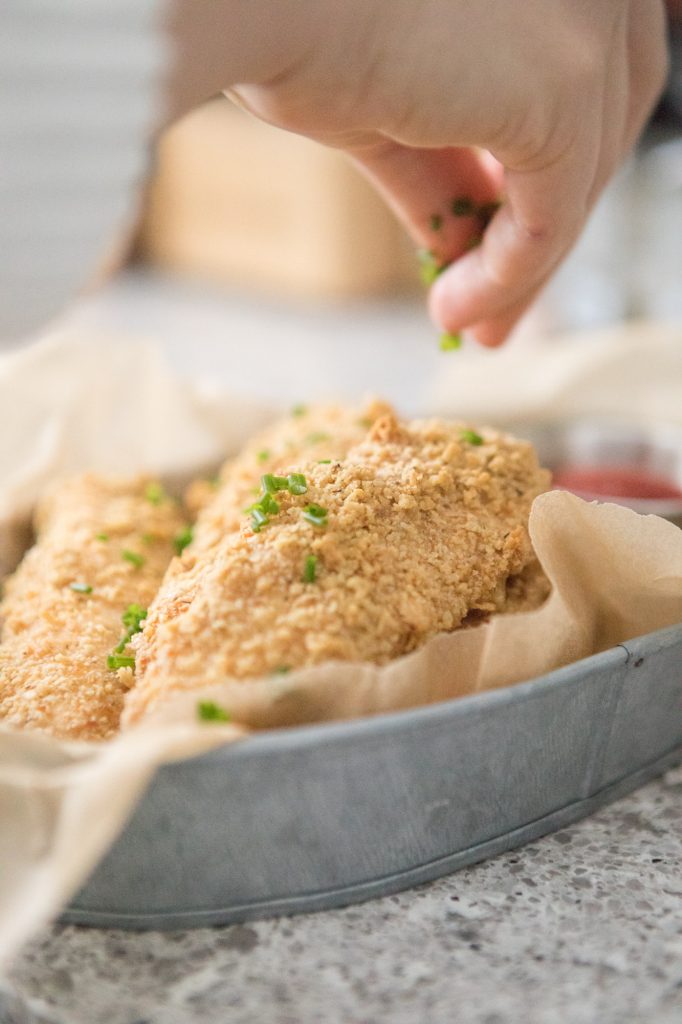 As always, I hope you enjoy this recipe as much as we did!
Hayley