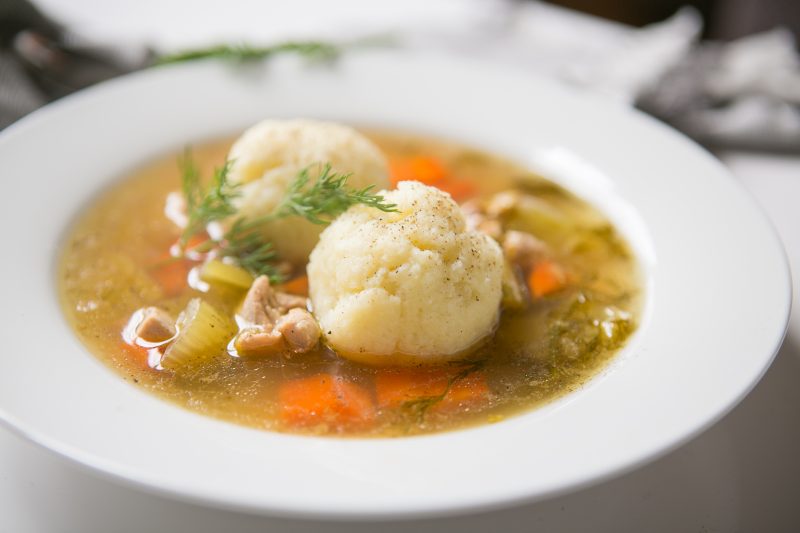 With Passover coming up, I've been thinking a lot about Matzo Ball Soup. Homemade chicken soup was the first recipe my Grandy taught me how to make, and I'd like to think that at this point, I have mastered making chicken soup from scratch. I have a few different versions that I like to make, but the one that always brings back memories is the recipe she taught me.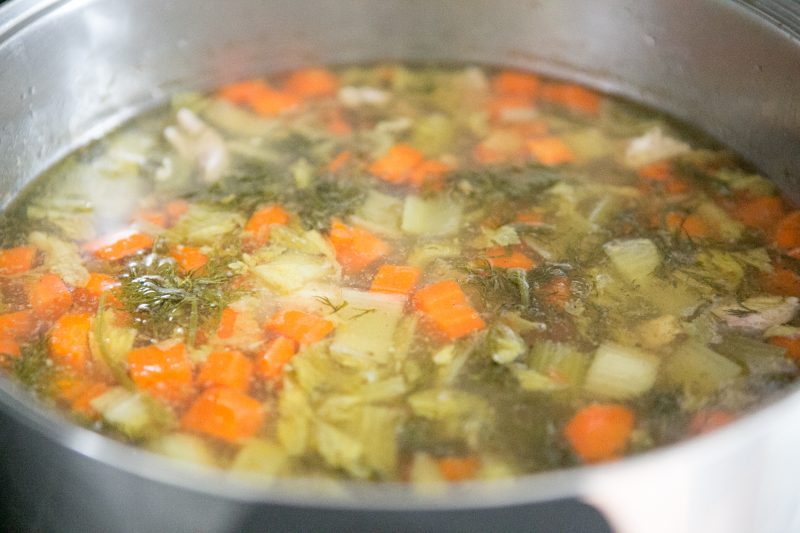 We put that recipe on the blog when we first started blogging. It's titled "Grandy Kyp's Chicken Soup." Since then I have started making all of my soups with homemade bone broth that I make in our Instant Pot. I always make broth from scratch. It really improves the overall flavor of your recipe, and has so many nutritional benefits!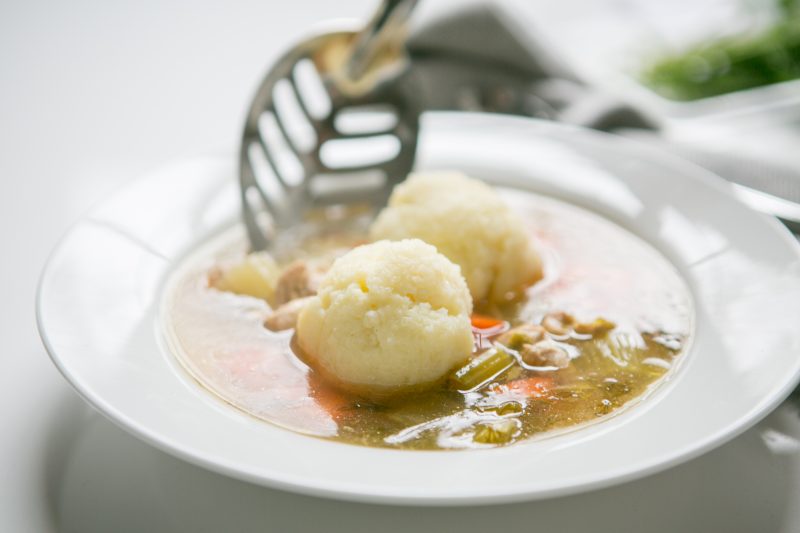 To make very flavorful bone broth, I start by adding frozen chicken bones to our Instant Pot. We always save bones from roast chickens, and keep them in our freezer. Then I add two stalks of organic celery, two medium size organic carrots, and half of an organic onion with the skin. I then add about a teaspoon of our Himalayan Pink salt, and several of our peppercorns, and a bay leaf (all can be found in our spice line!) At this point you can add a splash of apple cider vinegar to help extract the minerals from the bones, but you do not have to do this. Sometimes I add a clove or two of smashed garlic, and just like with the onion, I leave the skin on. It adds more flavor!
Once all of my ingredients are in the Instant Pot, I cover with filtered water, and set the manual setting to 75 minutes. Perfect broth every time!
Once the broth is finished, I strain it into my soup pot, and add the soup ingredients. For Matzo Ball Soup I add 5-8 boneless skinless chicken thighs (you can cut them up, or shred them once they have cooked), 5-8 large carrots, chopped, and a whole heart of celery, chopped. I add additional salt and pepper to season the soup, and bring it to a boil. Once it boils for a couple minutes, I turn it down to a simmer, and add in 1-2 tablespoons of fresh organic dill. Then I cover the pot of soup, and allow it to cook until the vegetables are tender, and the chicken can be shredded.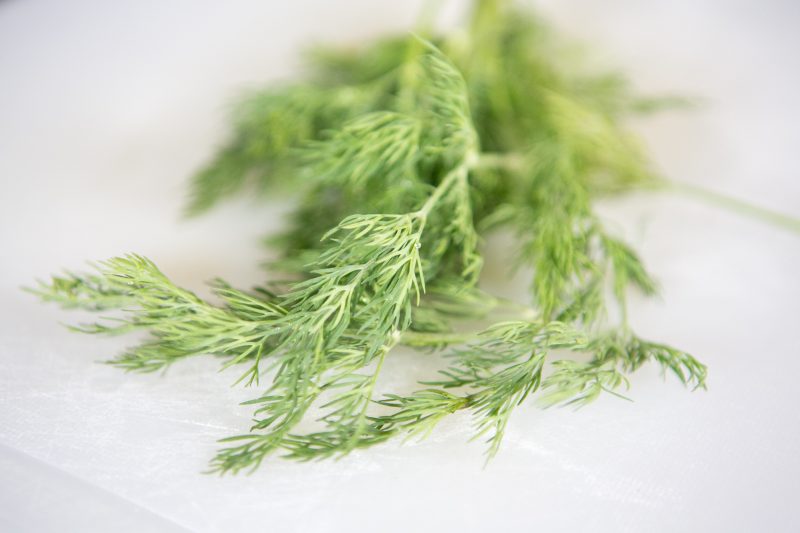 Since I wanted to make this recipe as easy as possible, I did use store bought gluten-free matzo meal. I've found that the Yehuda brand has the cleanest ingredients, and it's actually grain-free as well! You can grab it on Amazon, or at Whole Foods, and it is certified Kosher by the Orthodox Union. Our spices are also certified Kosher by the Orthodox Union!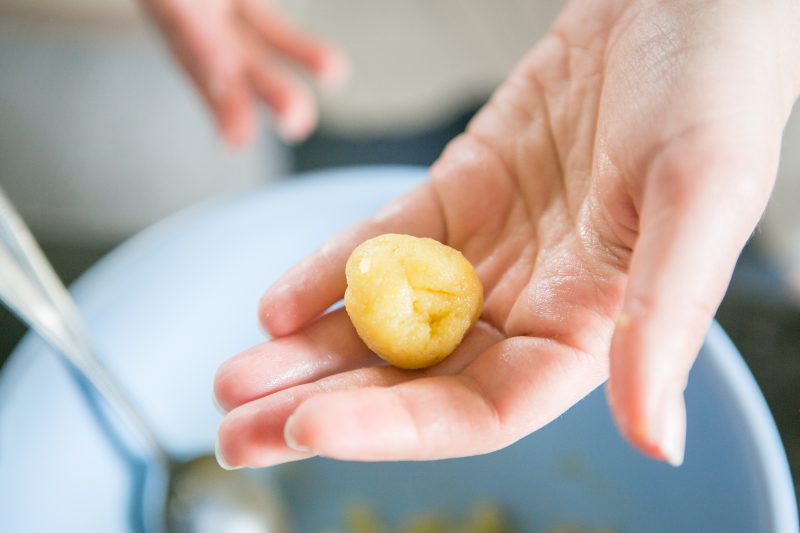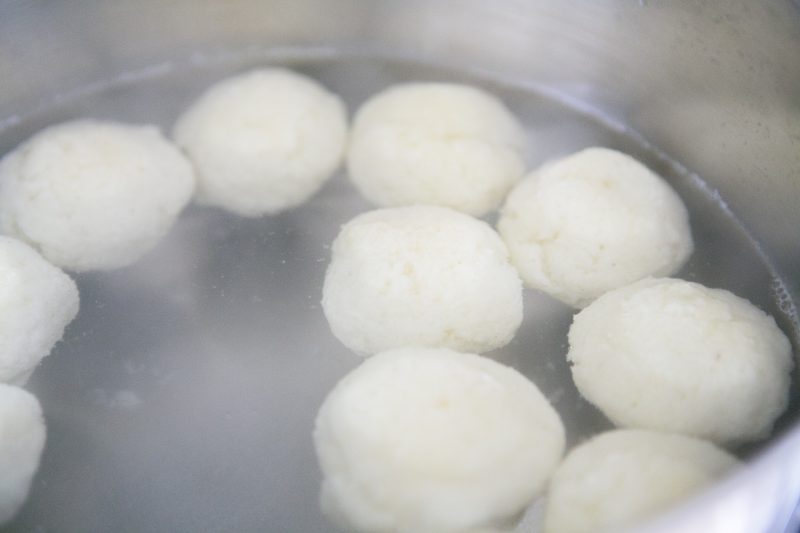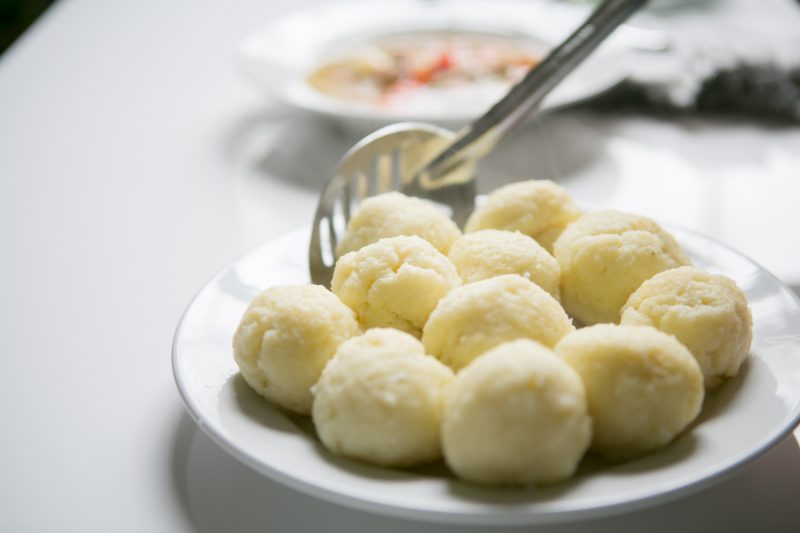 This soup was so delicious, and really brought back great memories of learning to make soup with my Grandy. I hope you all enjoy this recipe as much as we did.
xo,
Hayley