We're suckers for tartelettes. Actually, any mini desserts, now that I think about it. There's just something so fun about a tiny dessert, and in some ways, it's also easier portion control for people like me (Bill) who don't really have the self-control gene. Oops.
Before we get into today's post, let's talk about this Giveaway. That's what you're here for, right? We've teamed up with our friends at Cappello's to bring you an AWESOME giveaway, that two lucky winners will receive! Details on the giveaway are at the very bottom of this post. You can scroll all the way down, or click the image below, to take you there!

When we talked about making Lemon Tartelettes using our lemon curd recipe from Make It Paleo 2, I was all in favor of it! It was also the perfect opportunity to take the still-kinda-new Cappellos Lemon Zest cookies for a spin. We got to tasted them back in September at Expo East, and they were delicious. So we had the genius idea to use the lemon zest cookie dough as a tart crust, and fill them with lemon curd. The result was a perfect match: crisp, lemony crust with a creamy and bright lemon curd filling. Honestly, I wish we could go back in time and add these to the cookie table at our wedding. (The cookie table is a Pittsburgh wedding tradition. We had a cake with layers of lemon curd, too. We are big fans!)
Before you do anything, you'll need to make the Lemon Curd. This recipe is originally from our latest cookbook, Make It Paleo 2, but today we're sharing the recipe on our website too! The curd needs several hours to set up, ideally you might make this the day before like we did. At this time, you'll also transfer your Cappellos Lemon Zest cookie dough to the refrigerator to defrost. We made our lemon curd with the last of our 2016 Meyer Lemons. We have a small Meyer Lemon tree, which gives us beautiful, thin skinned and juicy yellow lemons all winter long. This year, we have more than we needed!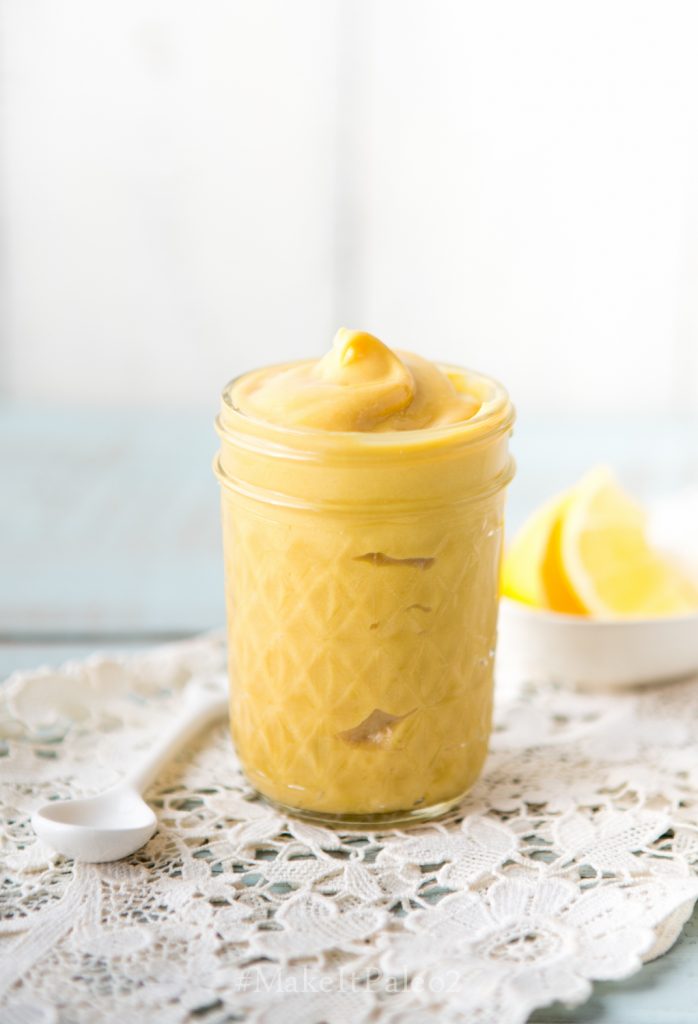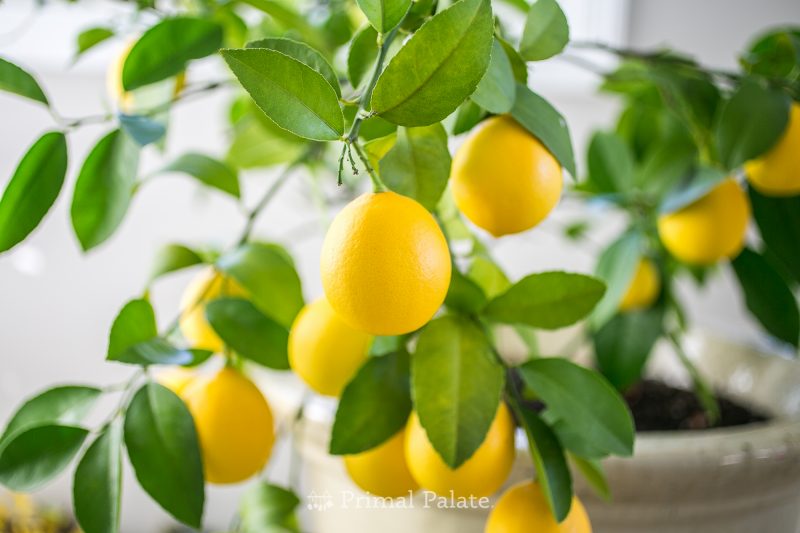 The recipe for the lemon curd (included in the Tartelette recipe) is at the bottom of this post, so you'll find the instructions down there.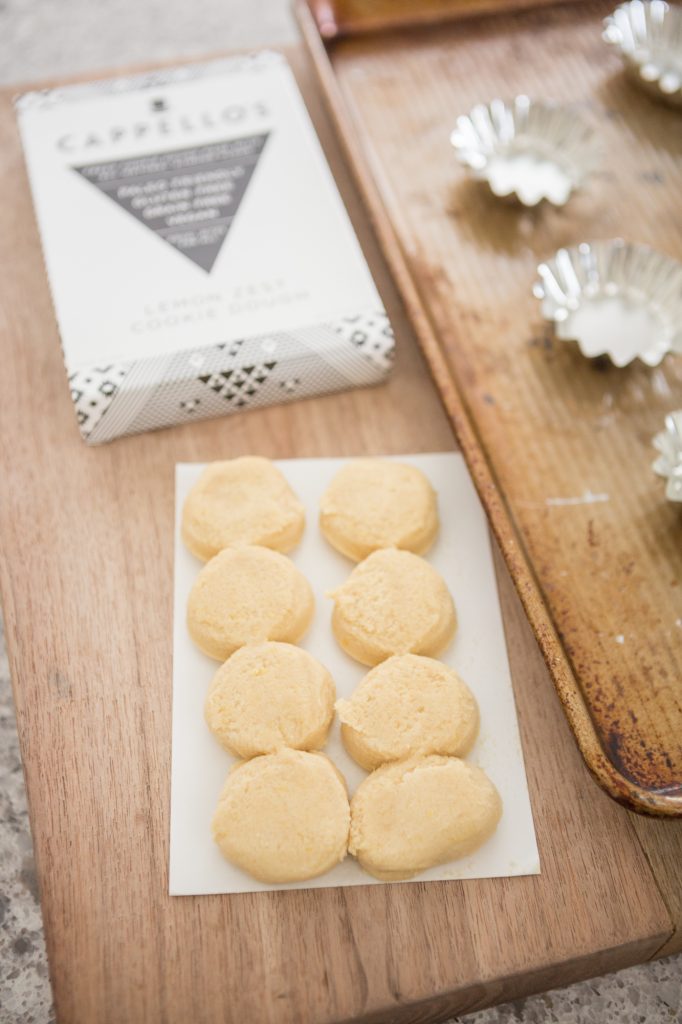 Start things off with the raw cookie dough. Let it thaw so that it's easy to work with. We just put ours in the refrigerator a day ahead of time, but about an hour on the kitchen counter might also work. Just use common sense defrosting the cookies 🙂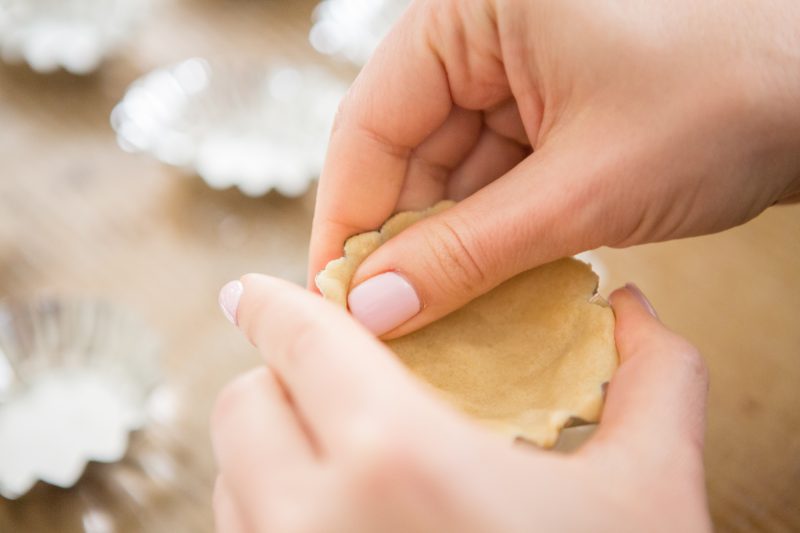 Using mini tart molds (we use ones like these), press the cookie dough into the molds. One cookie dough round per tin is enough, and make sure to form the tart molds evenly, so they bake consistently.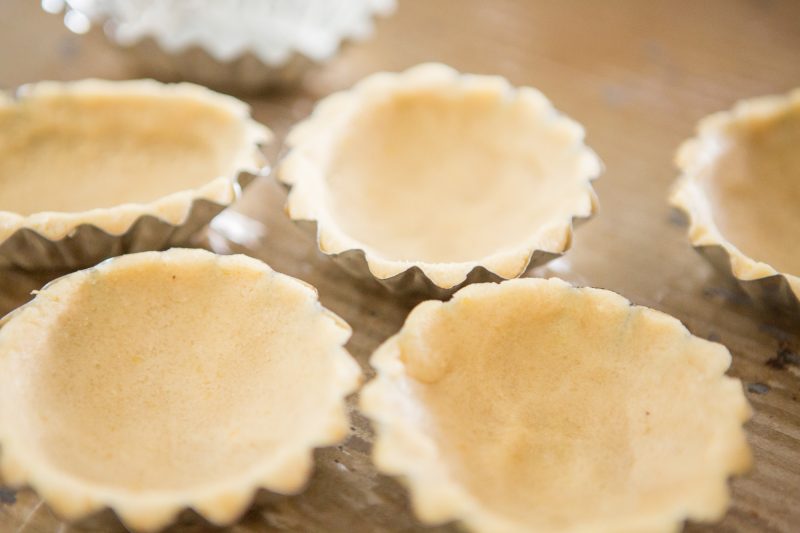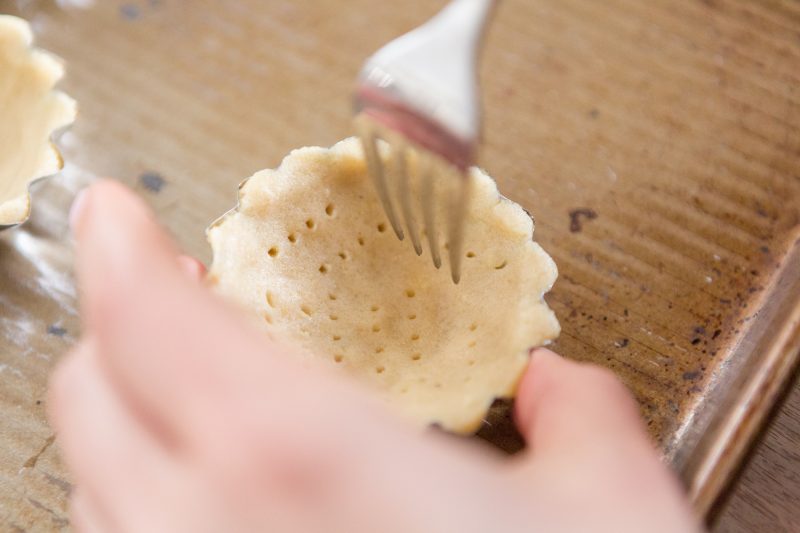 Poke some holes in the tart crusts before baking so that they don't get air bubbles. This helps them bake evenly.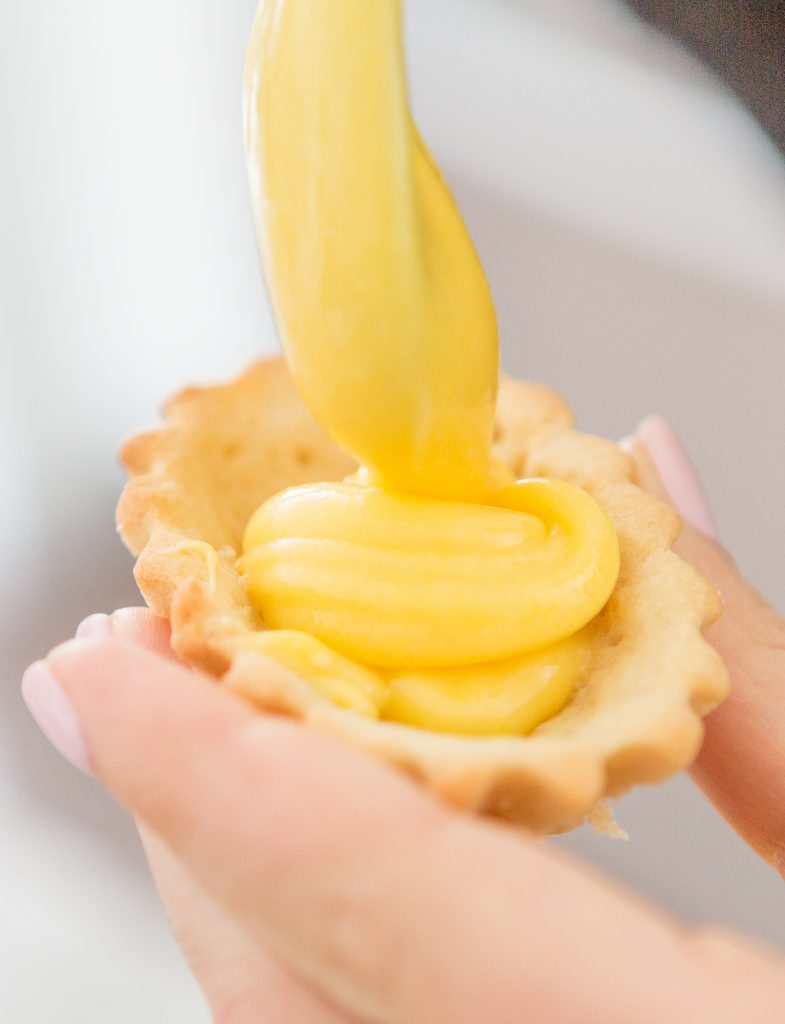 Once the tart crusts are baked, allow them to cook completely before filling with the creamy and thick lemon curd.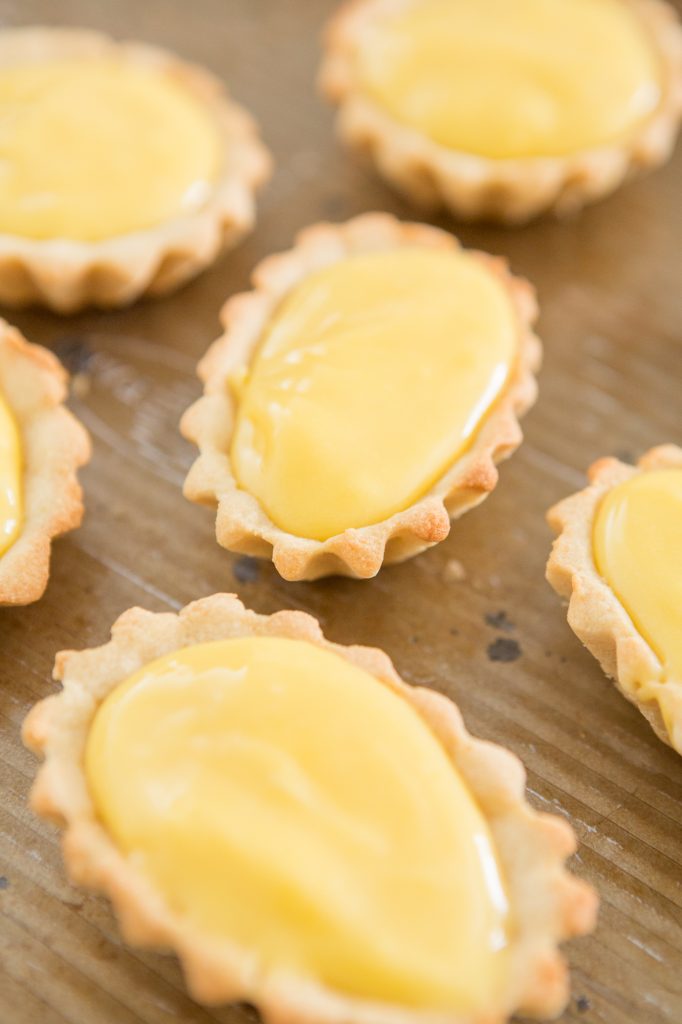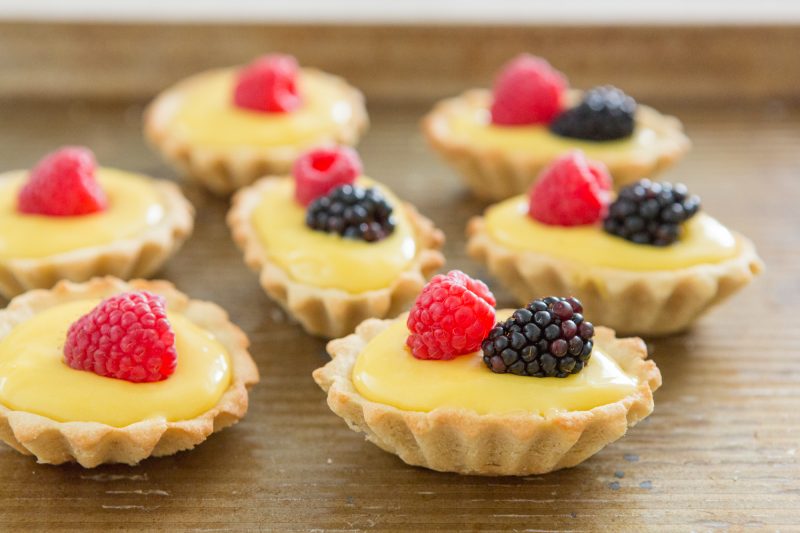 You can top them with some fresh berries (like raspberries and blackberries) and serve them!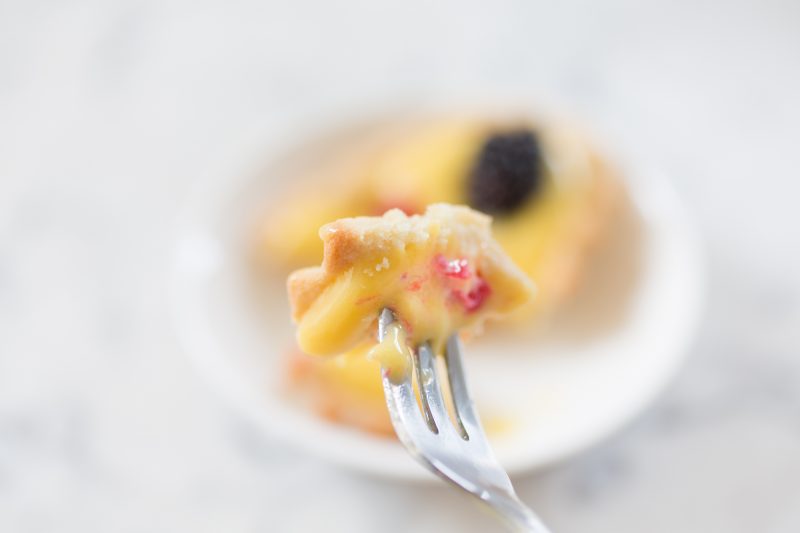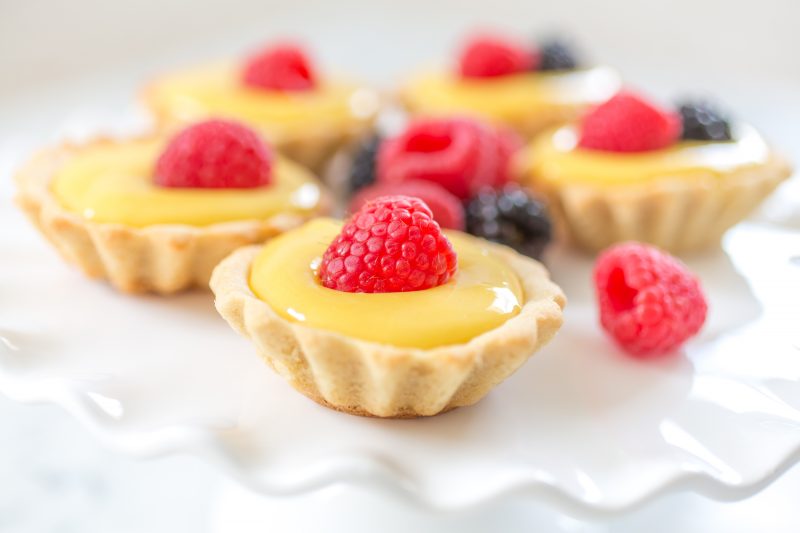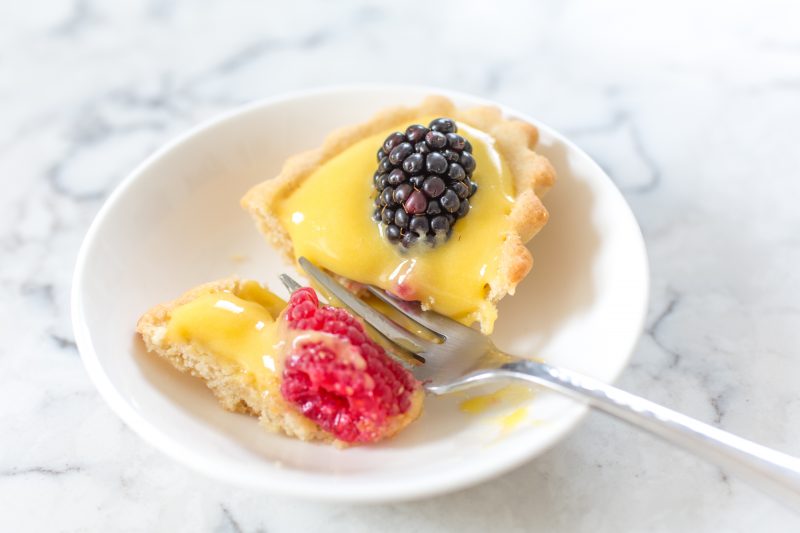 ---