Happy Sunday everyone!
The end of summer is near (sad face), but the overwhelming silver lining is that fall flavors are coming back into our lives. This year, we are celebrating the arrival of fall with our brand new SWEET SINGLES. These are the same sweet pack flavors you love, but in convenient, smaller, travel-ready packets. You can grab them to go if you want to dress up your favorite coffee shop latte, or if you are traveling and know you're going to be making an apple or pumpkin pie. Or if you just want more convenient sizes in your pantry for our sweet flavors. We have you covered with our Sweet Singles!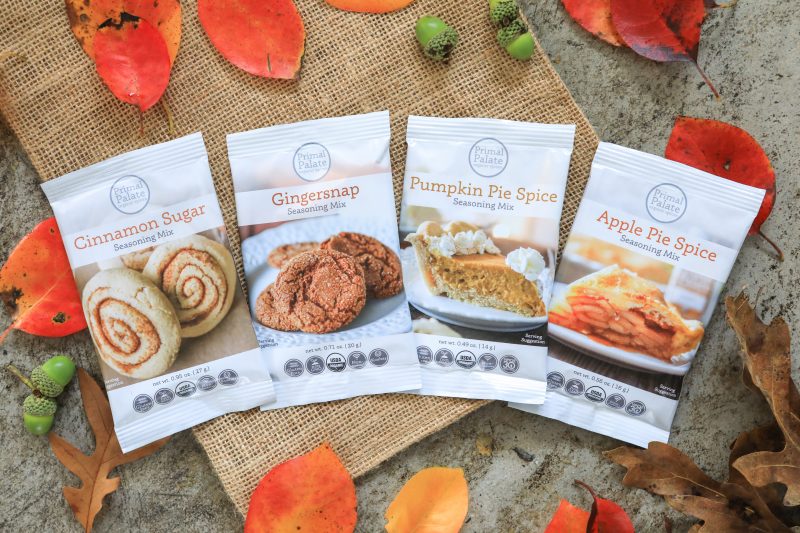 Our brand new Party Pack (which we launched in the spring) has been SO popular, so we are going to be rolling out more flavors in these handy packets over the next few months! They aren't exactly single servings… because it varies whether you are making a full blown recipe like a batch of cookies or a pie, or if you are just dashing some over a comforting mug of coffee or tea. But one thing is for sure, they are portable, fun, and super easy to use.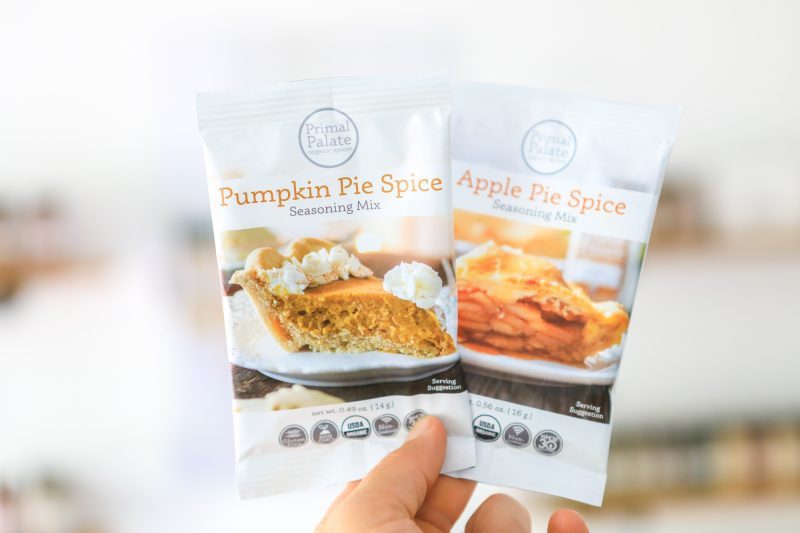 We are releasing these into the wild today here on Primal Palate, so expect them to appear in your favorite places to buy Primal Palate Organic Spices soon! Since it's less likely everyone will want all four flavors, we've opted to create a more flexible ordering option. You'll pick two flavors and get 3 packets of each (for 6 total). If you want to get 3 of the flavors, you can also make a Party Pack out of them.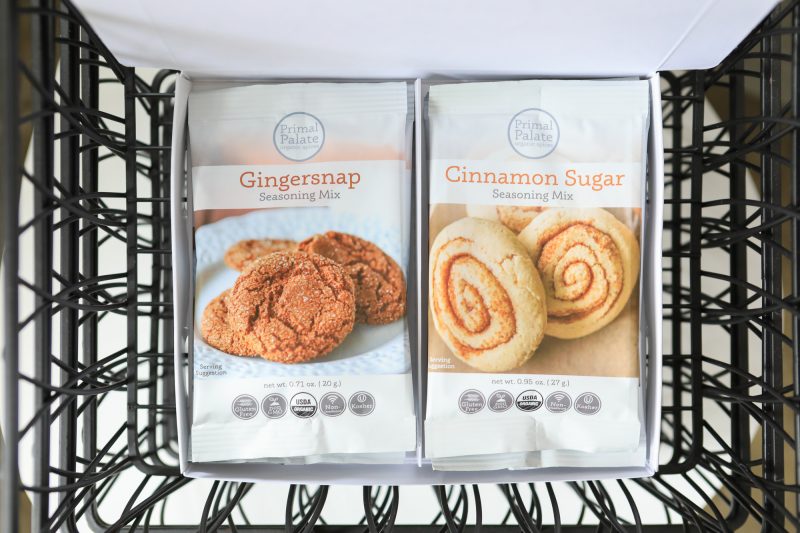 (Here's a Sweet Singles "cookie-themed" box, with 3 packets each of the Gingersnap and Cinnamon Sugar)
We are SO DARN EXCITED about these new packets. Let us know in the comments below how you plan to use them. Each packet has a recipe idea on them (it's a link, since baking recipes are way too long to put on the packet), plus a variety of recipe ideas! You can find the recipes below to get an idea of how you can use these packets, but let your creative minds run wild!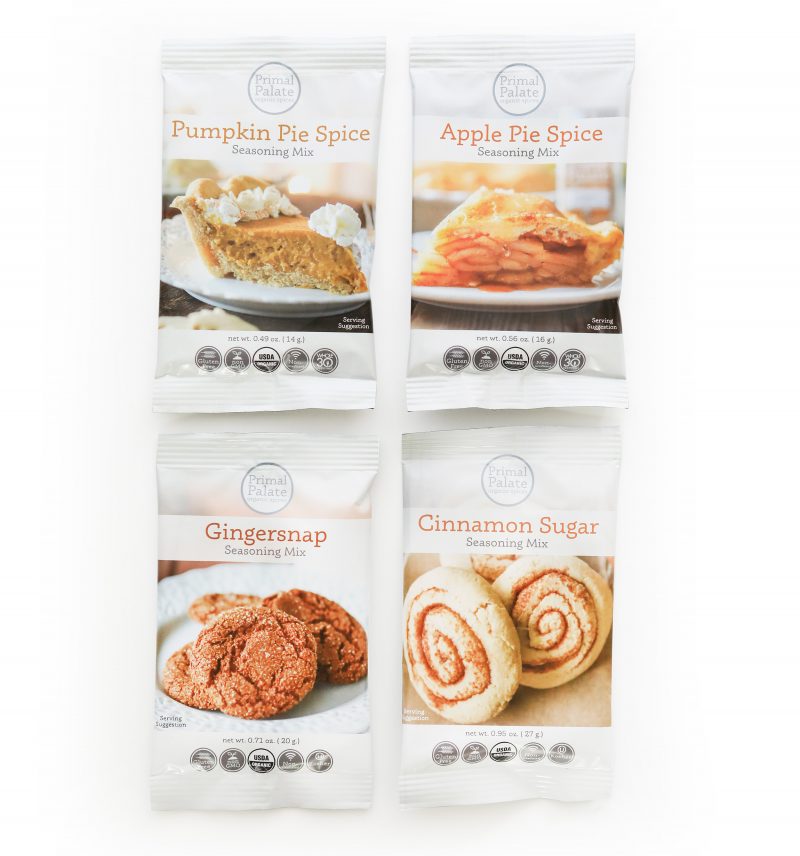 Cheers!
Bill & Hayley