In our family we celebrate Hanukkah and Christmas, and Christmas always feels like a week of really delicious meals.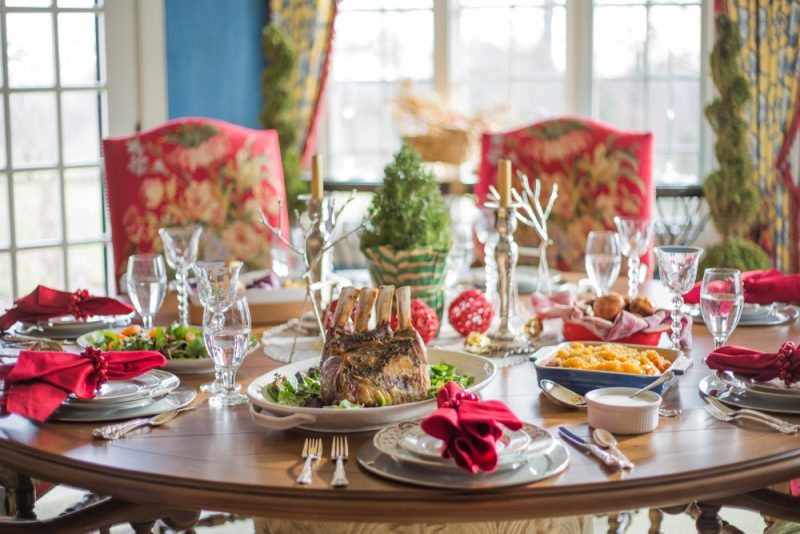 A few days before Christmas we always go to Ohio to have a big family dinner with Bill's dad's side of the family. Christmas Eve is typically dinner with my family, and then Christmas day is dinner at Bill's aunt's house. Each meal has a roast, and potatoes, maybe a winter salad, and another green vegetable.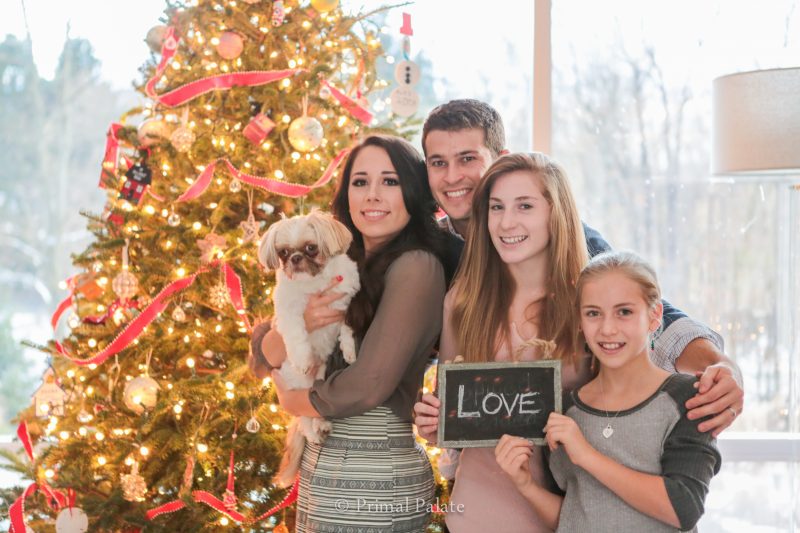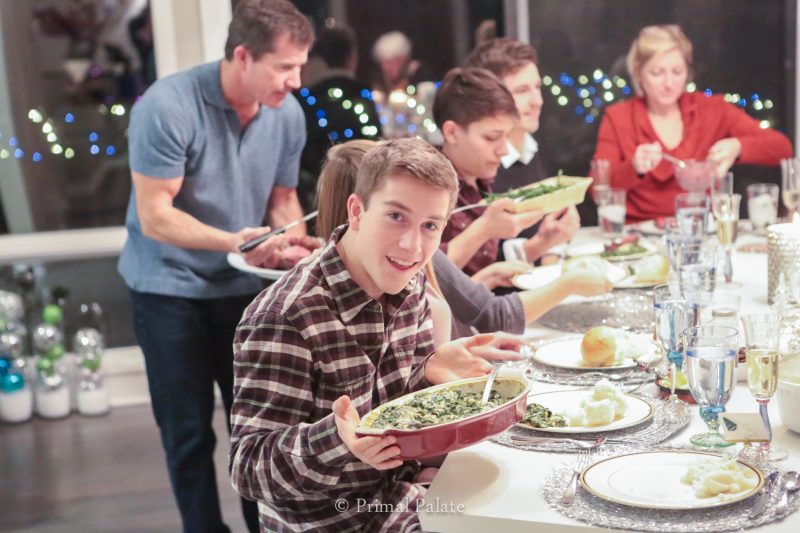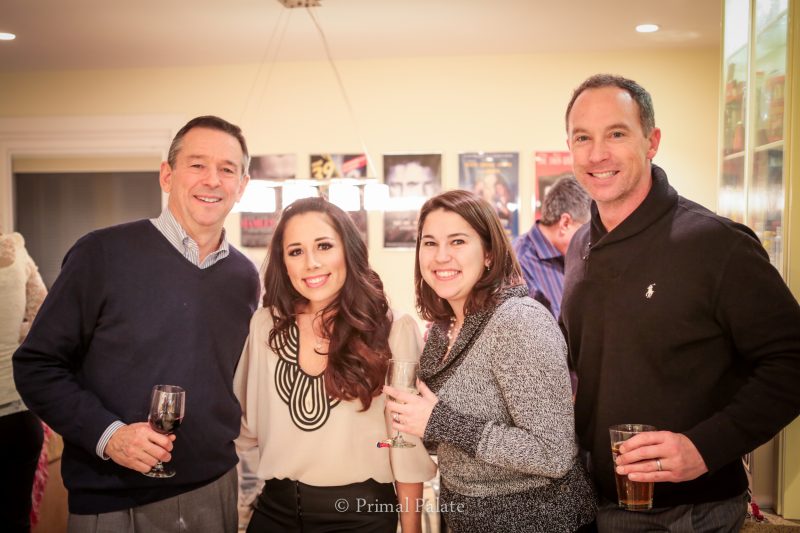 We always enjoy fun desserts as well. One year my cousin Paige and I made a gluten-free yule log, and it was delicious, and so fun to make! I even ordered little plastic deer to decorate, and edible pine cones. We went all out for that Christmas, and I don't regret it one bit.
This year we thought we would share with you a Christmas dinner menu inspired by our family meals!