The other day I was looking for something fun to make for Isla as a snack. She has really gotten into solids in the last month or so. It took her some time to really get interested in eating foods, and then she was pretty interested in putting food in her mouth, but not necessarily swallowing it. She would pocket food in her mouth, and just hold it there. We always knew when that was happening, because she would get really quiet and refuse to open her mouth. Haha!
In the last month or so, she has gotten really great at putting food in her mouth, and swallowing it. She's really enjoying mealtime, and it's a lot less stressful for us!
Thankfully she hasn't had any food allergies, and can happily eat eggs, any nuts and seeds that we have introduced, and dairy. So far we have tried peanuts, and cashews, and some seeds, but I haven't tried almond with her yet. I wanted to make her some veggie muffins that were moist and easy to eat, gluten-free, and nut-free. I had a couple bags of Tigernut Flour on hand that I ordered to try out, so I thought I would give that a try for these muffins.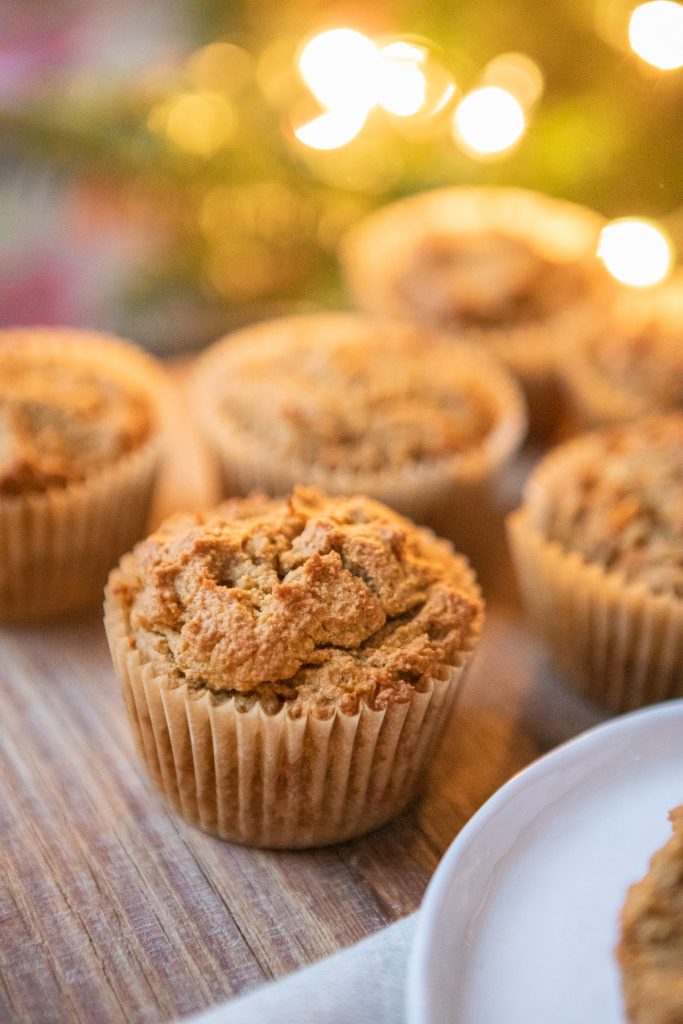 Tigernut is actually a root vegetable, and naturally very sweet, so I knew I wouldn't have to add much sweetener to it at all, which was also helpful since we haven't introduced sugar to Isla other than a tiny amount of maple syrup in carrot or sweet potato souffle. All I needed for this batch of muffins was one tablespoon of maple syrup. You could probably even leave it out, and it would still be fine.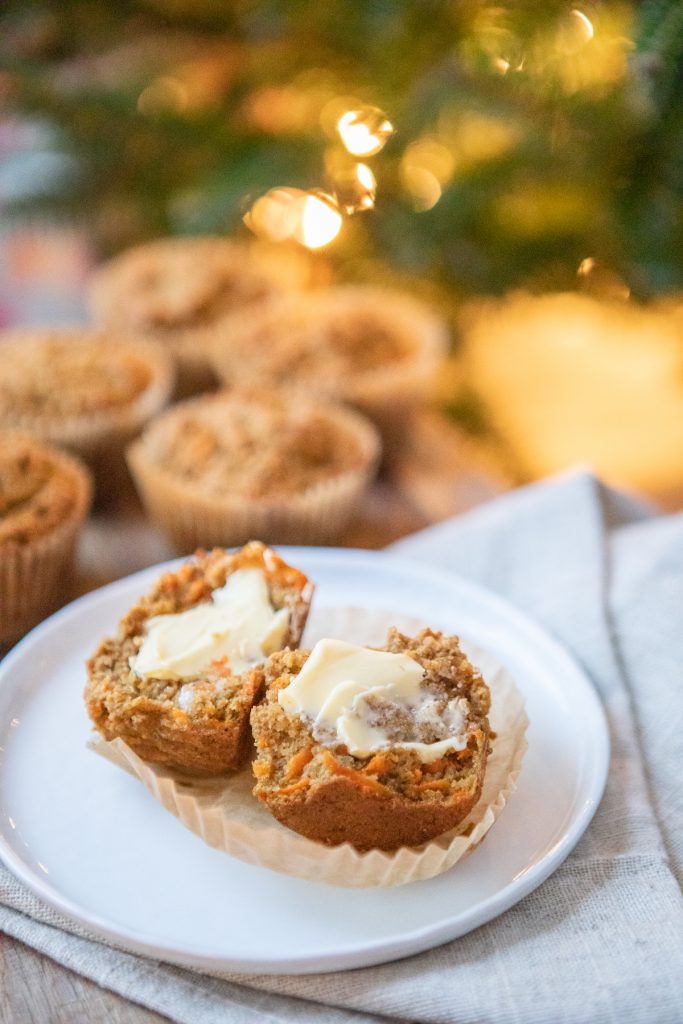 I wanted to make carrot muffins, but was a little concerned the muffins would be too dry because Tigernut flour does have a tendency to absorb a lot of liquid from what I've experienced in baking with it, so I added some pureed butternut squash, which we always have in our pantry since we often add it to our dog's food. You couldn't taste it in this recipe, but it did help add a little bit of extra moisture. You could also try applesauce, which would also be a good substitute for the maple syrup for sweetener in this recipe.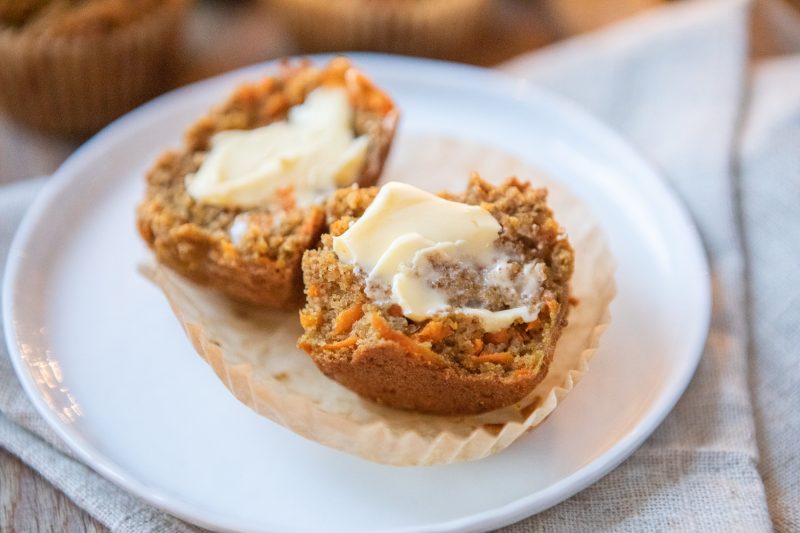 I used half a cup of butter, only because we didn't have enough ghee at home, otherwise I would have used ghee for this recipe. If you can't have any dairy, coconut oil would probably work fine, but Isla does great with dairy, and I like the nutritional benefit of ghee, so I prefer to bake with that if I can.
I used some of our Pumpkin Pie Spice in this recipe as well. I usually like adding our Apple Pie Spice in recipes like carrot muffins or carrot bars or even carrot cake, but I thought I would change things up and use our Pumpkin Pie Spice, and it was delicious!
Isla loved these muffins, and Bill and I did too! They were so tasty, and the perfect amount of sweet!