If you follow us on Instagram, then you know that Bill and I are expecting a baby in October! Due to food aversions, and smells being so intense during the first trimester, I really wasn't able to do much recipe development. Second trimester, has been a completely different story with energy, and a great appetite, and making food is fun for me again!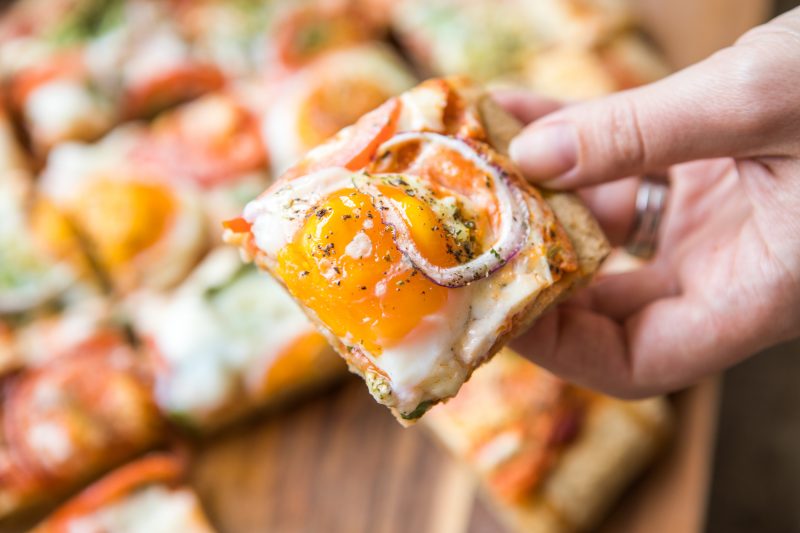 I have been really into pizza lately, which is funny because I absolutely hated it first tri. I had a couple days where all I felt like I could eat was pizza, and after stocking up on Cappello's frozen pizza, it was out, and I didn't even want to look at it. But now my love is back, and I'm really happy! I love making pizza, especially when I get to make my favorite pizza crust recipe from scratch. We shared this crust recipe in the Spring of 2018, and I have yet to develop a crust I think is better.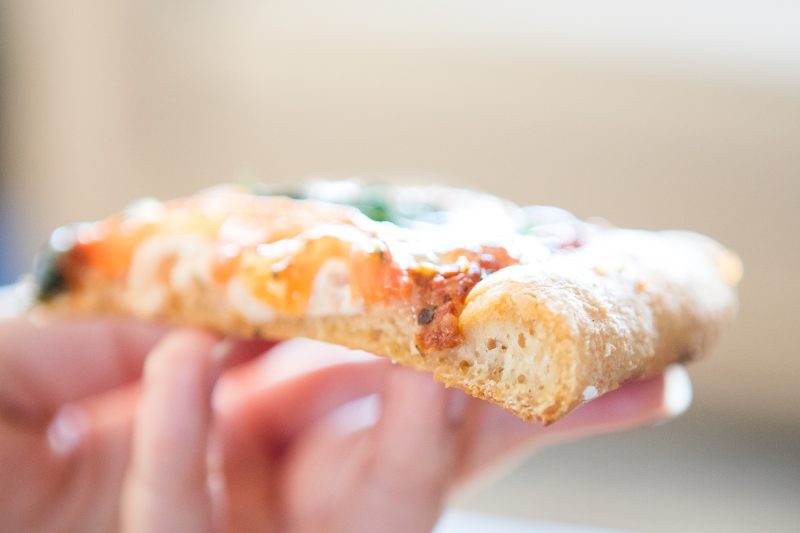 It's grain, nut, and dairy-free. It is pretty starchy due to cassava and arrowroot in the batter, and does contain active yeast, but the texture and flavor is delicious! It's well worth the effort. My recipe will yield two 12-14 inch crusts. It's a great recipe to serve to guests, but we've also baked both crusts, and then frozen one for later use, and that works really well also!
You guys all know we love Thrive Market, right? Well we ordered our baking staples from them and used them in this recipe. They worked out perfectly, and you honestly can't beat the prices. We just added a ton of Thrive ingredients to our website so that you can shop for them directly on the recipe. Give it a shot by clicking on the shopping cart icon next to any ingredient. For this recipe we used their coconut flour and arrowroot powder. (Shop Thrive now)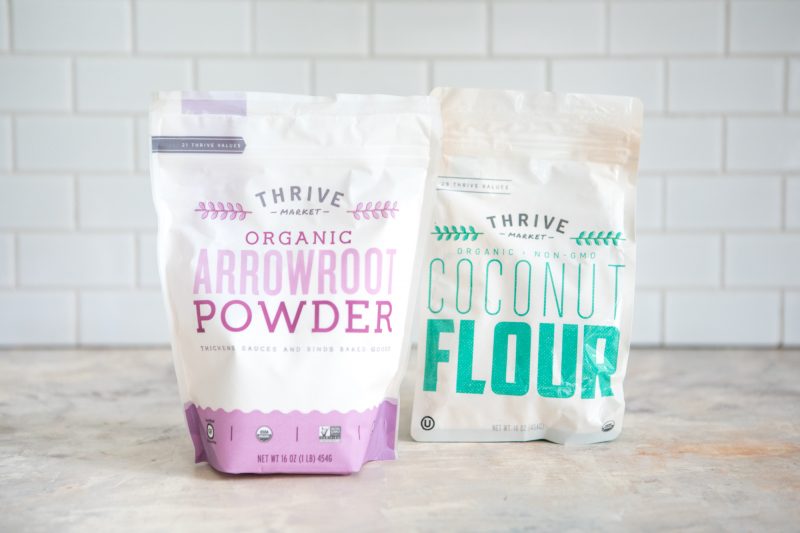 For this recipe, I decided to make a breakfast pizza. I wanted it to be simple, so I did a layer of sauce, topped with fresh mozzarella, baby arugula, tomato, red onion, and then whole eggs.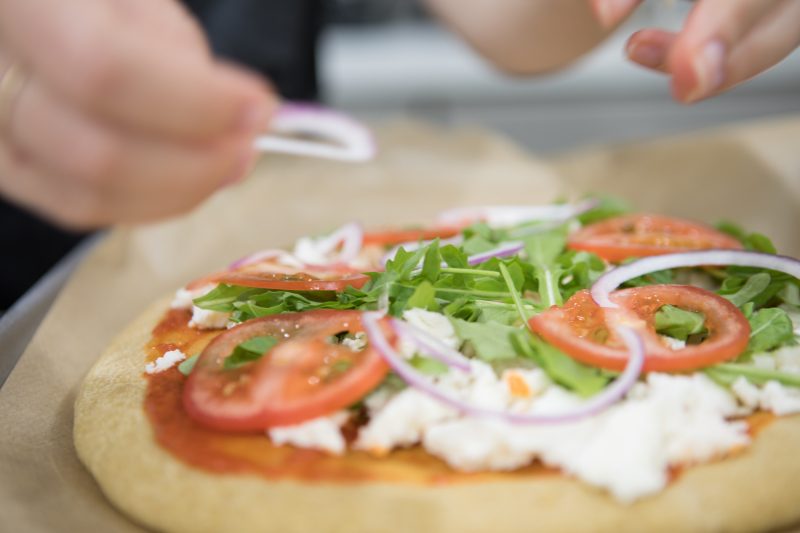 I seasoned the pizza with black pepper, our French Grey Sea Salt, and a dash of our Oregano and Parsley (You can add these to any "create your own" packs in our store). The only tricky part to this pizza is baking it with eggs on top. The whites always take longer to cook than the yolks, which is a bummer, because everyone wants fully cooked whites, and runny yolks. Even with fully cooked yolks, the pizza is still delicious, but another option is to bake the pizza until the toppings are cooked, and then separate the yolks from the whites, and just add the yolks to the pizza, and cook those for a few minutes. Nobody misses the whites anyway, am I right? 😉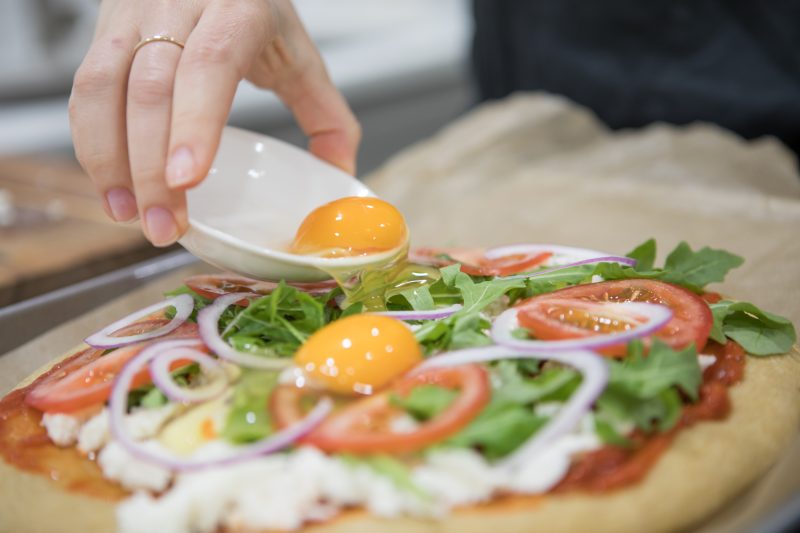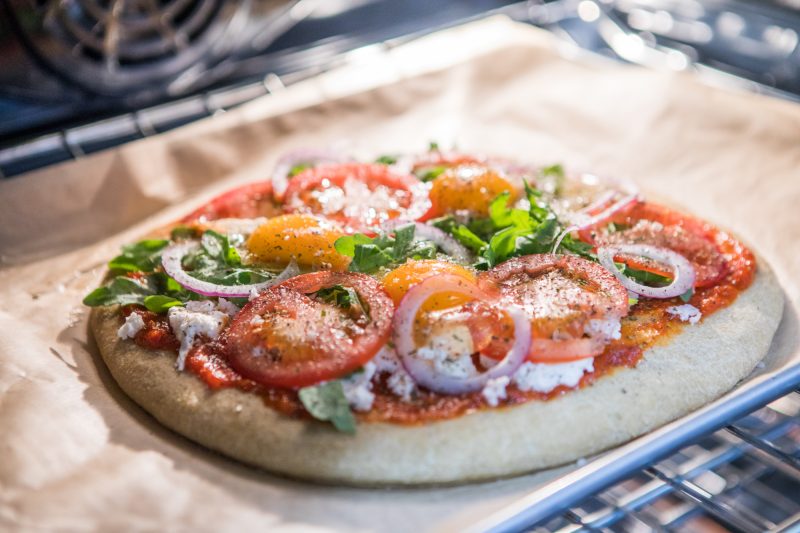 (Bill here with another theory, if I may: I suggest cooking the pizza for half of the total time, which heats up the toppings. Then add the eggs to the top of the pizza. The heat of the toppings on the pizza will help cook through the egg whites while the oven temp cooks the yolks. Bake for the remaining time. Give it a shot and let me know if this method works! I think it will!)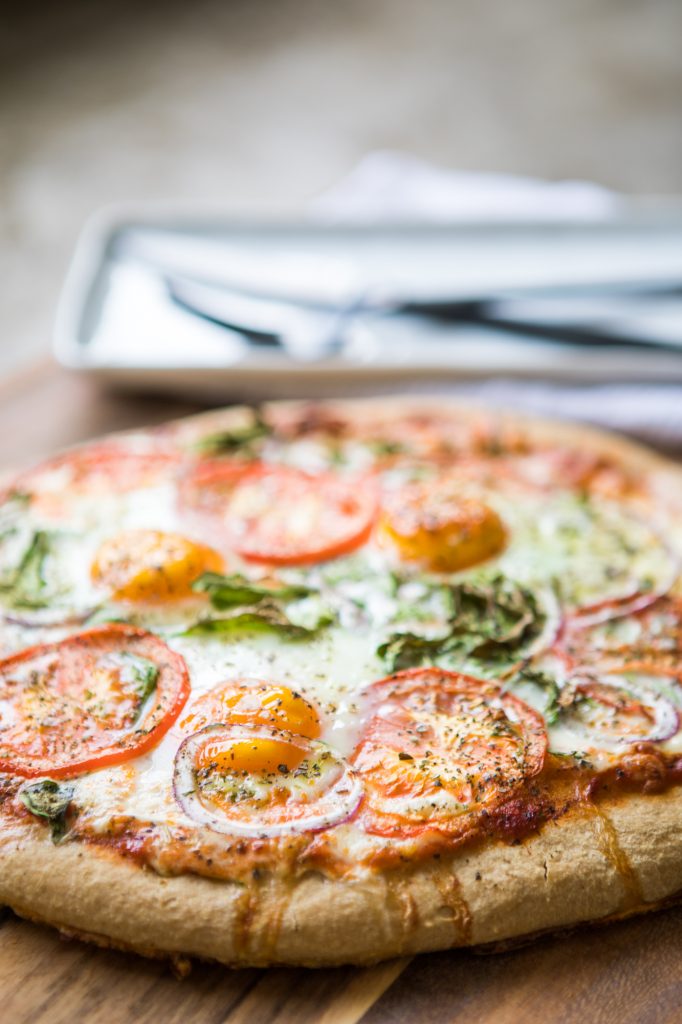 This pizza was so delicious, and I cannot wait to make it again!
-Hayley