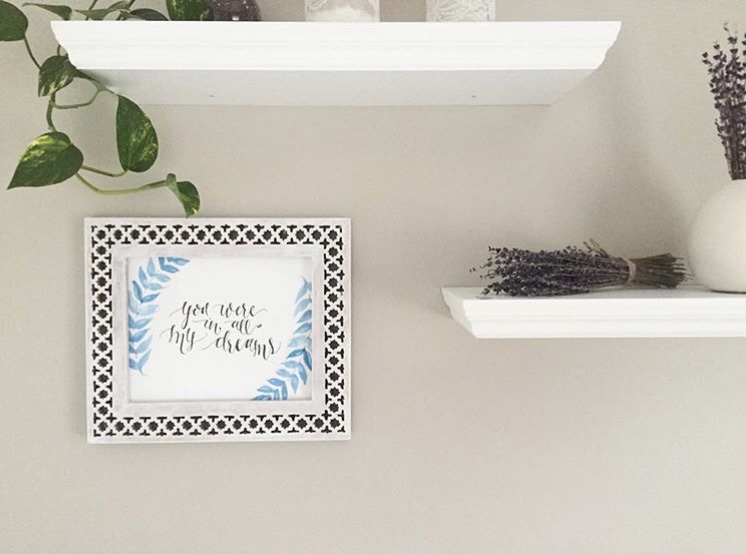 I've had dreams of our baby's nursery for years. Besides ideas for a girl or boy, I always knew that I wanted to keep things as healthy as possible. I'm very sensitive to chemicals, and Bill and I always make indoor air quality a priority for us. When we moved into our new home, we had our basement treated for mold, since the previous owners had a rotting pile of fire wood down there. We also invested in a high end dehumidifier, as well as a whole house air filtration system, since we had to purchase a new furnace and air conditioner for the house anyway. I will be sharing about our experience with the RS4 in the next few weeks.
Parents are always concerned about the safety of the items they purchase for their new babies, and children, however I think one thing that can be overlooked is the potential chemical bomb from items in a new nursery. Unless you are mindful about paint and furniture emissions, you can end up with quite a lot of chemicals off-gassing in a small space.
Thankfully, it's really easy to get Greenguard Certified furniture for little ones these days, and even many that are pretty affordable! We do have two items in the nursery that are not "non-toxic". One is the bookcase, which I thought was absolutely adorable and had to have, and found on Wayfair. The other is our glider, which we actually had purchased because Bill wanted a recliner for our basement family room at our old house, and this one looked really comfy and was really affordable. Our new house doesn't have a finished basement, and we loved the glider so much that we decided to use it in the nursery. It is for babies anyway! We've had these two items for a few years, and they have definitely had their chance to off-gas in that time.
We didn't use a fully non-toxic paint for the nursery, but we did use zero-VOC paint from Benjamin Moore, Bill did the painting, and we thoroughly aired out the room during and after the painting. We also made sure to have the painting finished 5 months in advance to the baby arriving, and plan to have the baby with us in our room at first anyway.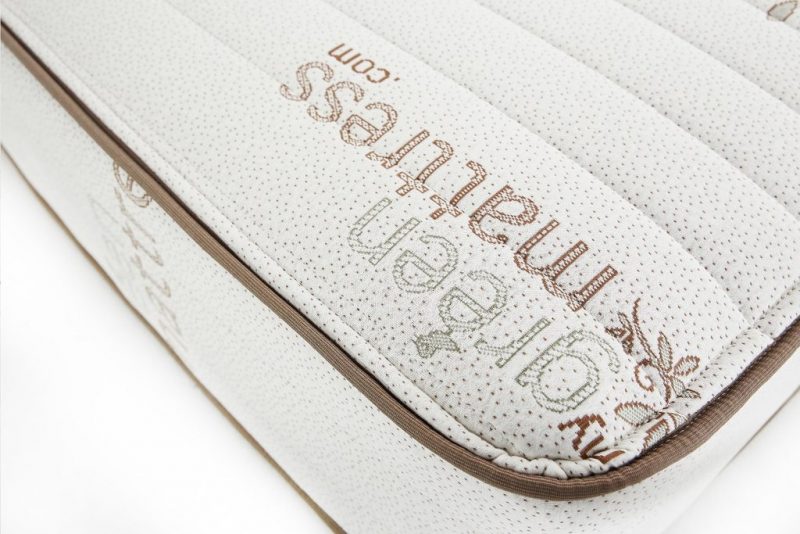 The Mattress:
One nursery item I really didn't want to skimp on was the mattress. You spend a great deal of your life sleeping in your bed, and that is a time when your body is regenerating! I wanted to make sure that our baby had a completely safe place to sleep while their body is busy growing, and their brain is continuing to develop. That's why we chose the crib mattress from My Green Mattress.
The mattress is probably the most important part of a baby's sleeping space. Things that are important to me when choosing a crib mattress are that it is organic, free of flame retardants and other harmful chemicals, and it has good airflow. I really love and trust My Green Mattress, and I feel that their mattresses are some of the safest out there, and I feel like not many crib mattresses compare to this one. I have friends who use My Green Mattress and love their products, so I was really looking forward to getting my hands on their crib mattress!
It arrived in perfect condition; beautiful, soft to the touch, perfectly firm, yet comfortable for a baby. It had absolutely no smell, which is a big plus for me.
Below I have taken the information that is shared by My Green Mattress of the specs of this amazing mattress:
Healthy sleep for your baby is our priority. Natural materials like GOTS certified organic cotton, GOTS certified organic coconut and wool layered over an innerspring, makes this mattress perfect for your baby's crib.
GOTS certified organic cotton quilted cover with Oeko-Tex certified American Eco-wool sewn in underneath
Breathable, all-natural coconut coir (pad), made from GOTS certified organic coconut that is bound together using GOLS certified organic natural latex

Naturally antibacterial & provides for more even weight distribution

Heavy duty (13.5 gauge) 150 coil innerspring with supportive edge
The wool in our quilted cover acts as a natural flame barrier, therefore our mattresses pass flame testing required by law without the use of dangerous flame retardant chemicals
Wool is naturally resistant to mold, mildew, and dust mites
Double-sided so that you can flip it (both sides are identical in composition and firmness.)
Dimensions: 27 1/4″ x 52″ x 6″ – 15 lbs 6 oz.

Meets all CPSC (Consumer Product Safety Commission) requirements
Mattress should fit snugly in crib – no gaps larger than 2 adult fingers
Any crib mattress should fit snugly inside of your crib setup, without large gaps.
Each Mattress comes with a 10 Year Warranty and a 100 Night Comfort Guarantee
They also include an FAQ page with answers to many of your questions about the quality of their products. I know for a fact that they are also willing to talk with you in person about their products, and answer any questions or concerns you may have about choosing the perfect mattress for your baby.
Since we were not choosing a mattress with a plastic waterproof layer, I decided to get an organic cotton waterproof mattress pad. Breathability was really important to me, and after a bit of research, I decided to go with this one that I found on Amazon.  Turns out that My Green Mattress now carries an organic cotton waterproof mattress protector, so I'll probably be buying that one too!
Now is the perfect time to purchase your safe mattress, because My Green Mattress is running a summer sale on all items! I will definitely be purchasing our mattress protector while this sale is going on!