Among the many vegetables and herbs that we planted in our garden this year, snap peas and snow peas were not one of them. We love snap and snow peas, but we didn't think to plant them. Luckily for us Bill's mom did, and despite our unusually hot spring, the peas did extremely well.
Bill's mom has had so many peas in her garden that she was able to give us a big bag of them. Not only that, but we also purchased some of the snap peas from Green Circle Farm last week at the farmers market. Erika's peas were so beautiful, we couldn't help but buy some even though we had plenty at home.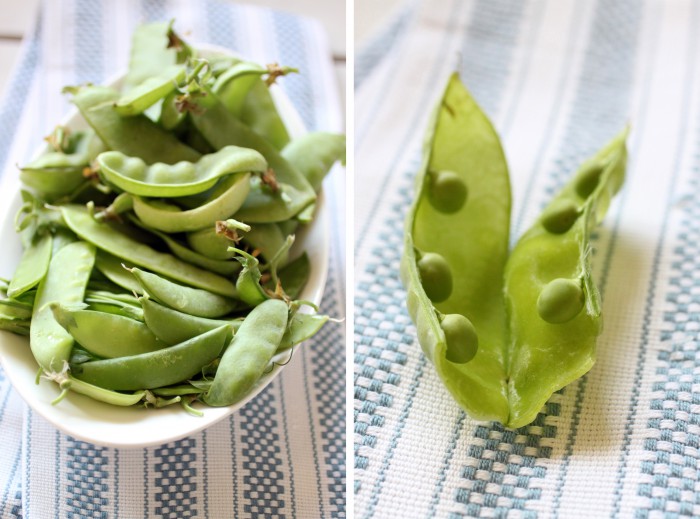 We don't cook with snap peas or snow peas often, but since the crop was so amazing this year, we took it upon ourselves to come up with a tasty recipe for sauteed garden peas. For this recipe we lightly blanched the peas, and then transfered them into a skillet to saute in butter, salt, pepper, pressed garlic, and dried rosemary. They were a delicious side dish, and one we can't wait to make again!