When Hayley told me she wanted to make a Chicken Pot Roast, I was intrigued. I'm familiar with pot roast recipes that use beef, but I hadn't thought about using a whole chicken. The idea is so simple, it makes total sense. Roast a chicken over vegetables in a dutch oven, using spices and the chicken juices to bring together all the flavors.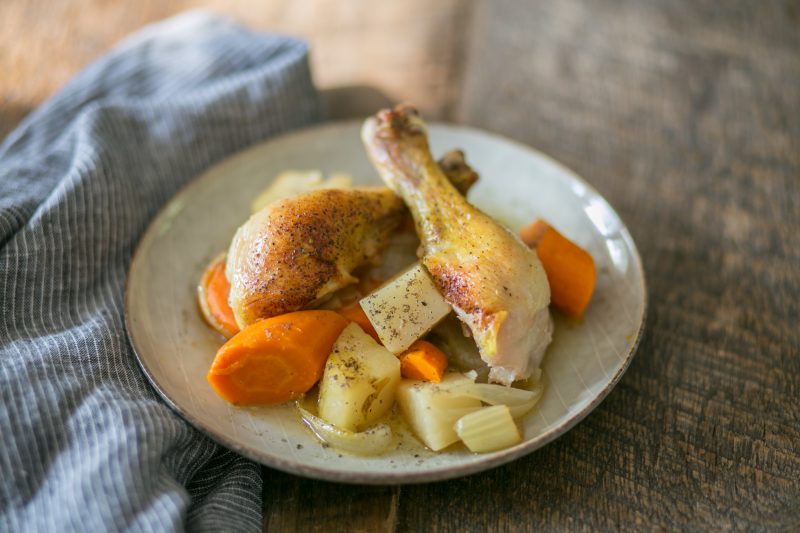 To make this recipe, we used our giant 9.5 qt Le Creuset French Oven. It's a Dutch oven, but made by a French company. This large enameled cast iron pot has a heavy lid, and is great for roasts and slow cooking. The high walls make it ideal for pot roasts and other large meals, so it was our first choice for this meal.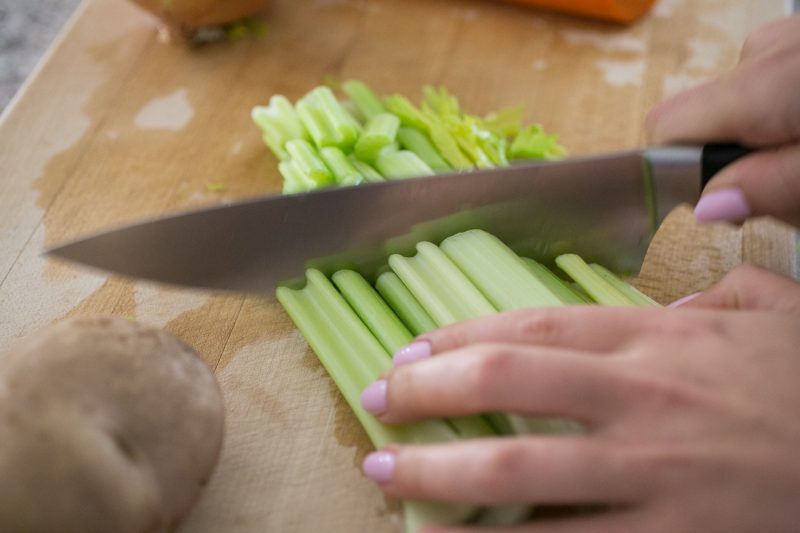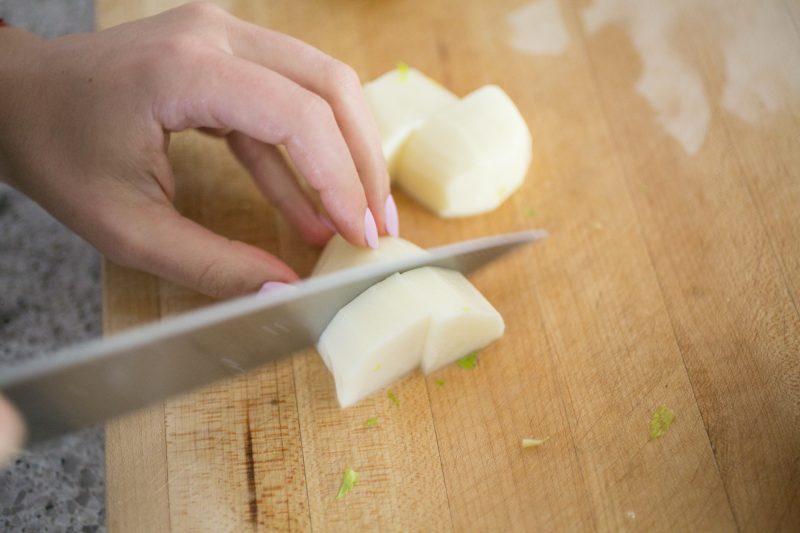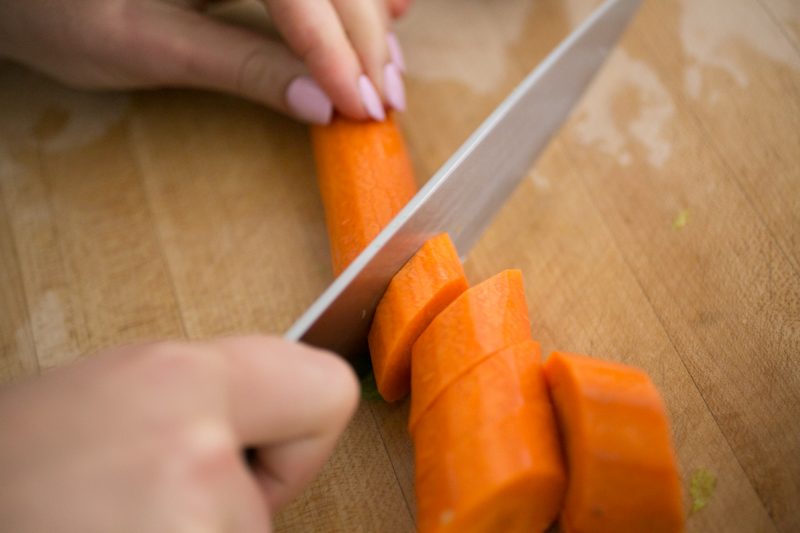 We chopped up carrots, celery, onion, and potatoes: the fab four of the vegetable world. These four ingredients basically guarantee that whatever you are making will turn out to be comforting and delicious, and they did not disappoint here, either. Once in the pot, season with a little salt and pepper, add a whole chicken, then season the chicken with our Adobo Seasoning. You can use other seasonings here too, but the flavors in the Adobo really shine: Pink Himalayan Salt, Garlic, Onion, Black Pepper, Oregano, and Turmeric. All ingredients you could use individually, too, if you don't have the blend.

To finish things off, we added some chicken stock, put the lid on the pot, and baked it at 325 for 2 hours. Then removed the lid and roasted at 400 for 20 minutes to give the chicken some color. The result was an amazing, delicious dish that felt perfect for fall. Soft vegetables, cooked in chicken stock, and the most tender chicken ever.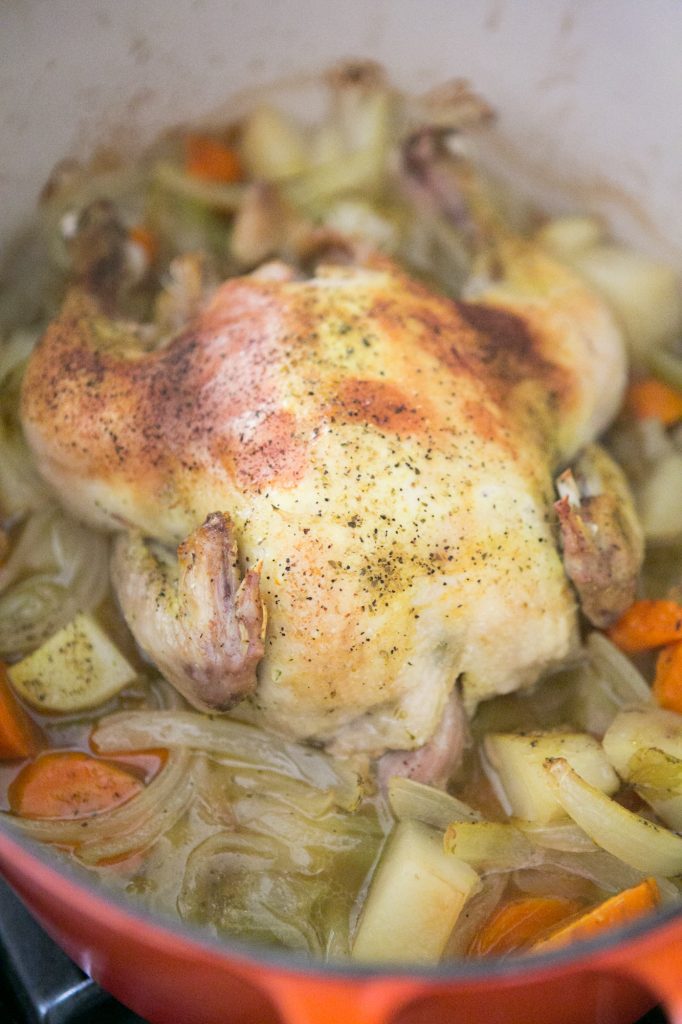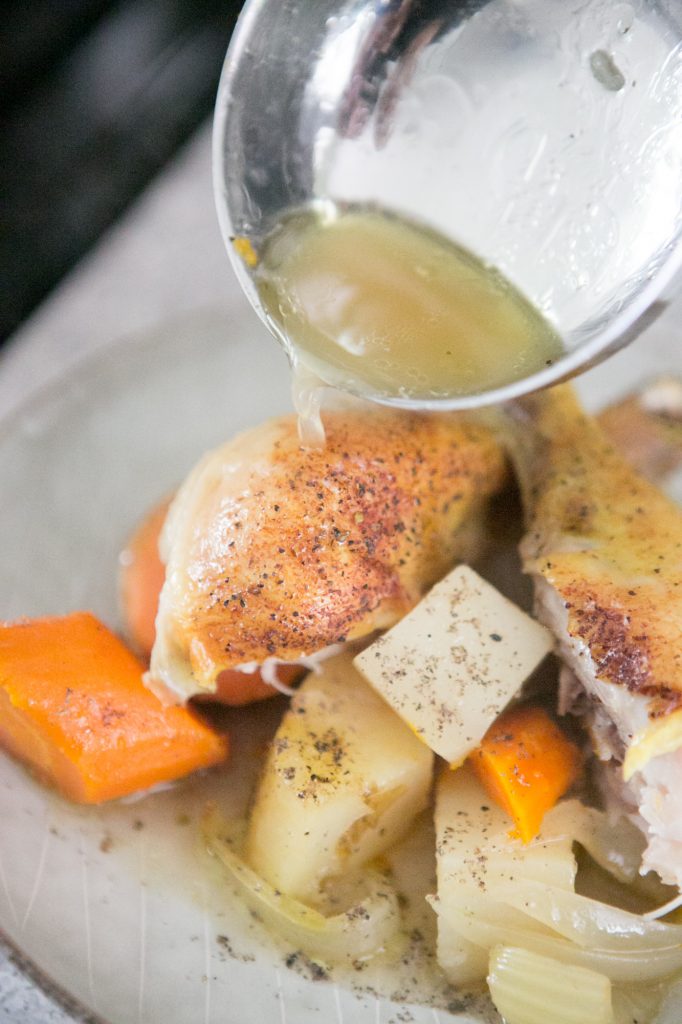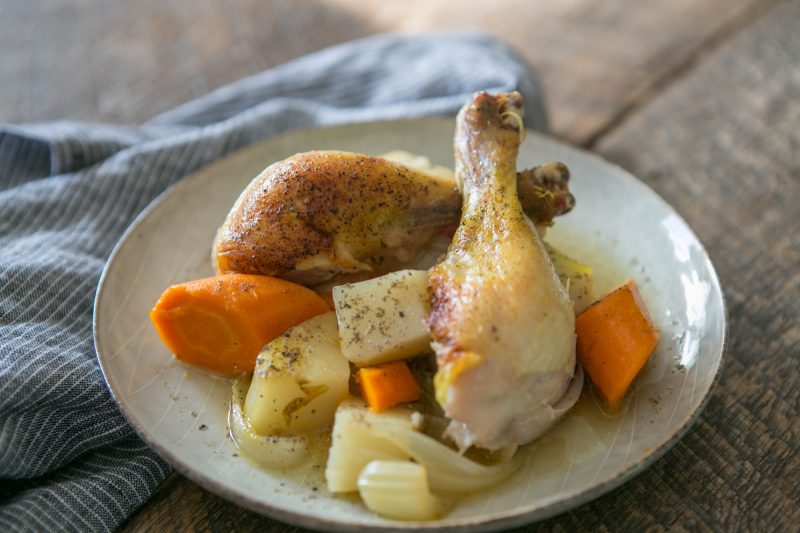 Give this one a shot and let us know what you think!
-Bill