It's hard to believe it's almost Halloween, here in Pennsylvania. In fact, you'd never know it by looking outside. Hardly any trees have changed color! We've had a freakishly long summer, with temperatures still into the mid 70s almost every day. Only two recent nights have even had frost, so it doesn't look remotely like fall outside yet. Despite all that, we're definitely getting into the spirit with the fall treats!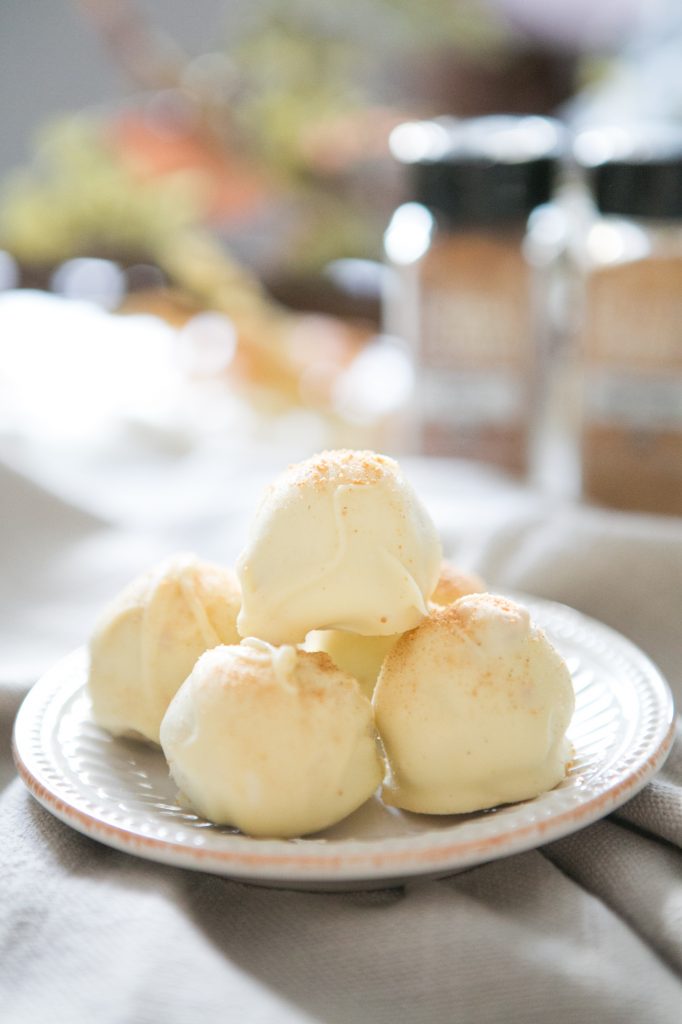 Recently, Hayley was looking around on Pinterest for recipe ideas and came across some amazing looking pumpkin truffles. She knew she had to try her hand at making some, and I'm glad she did because they turned out to be so delicious.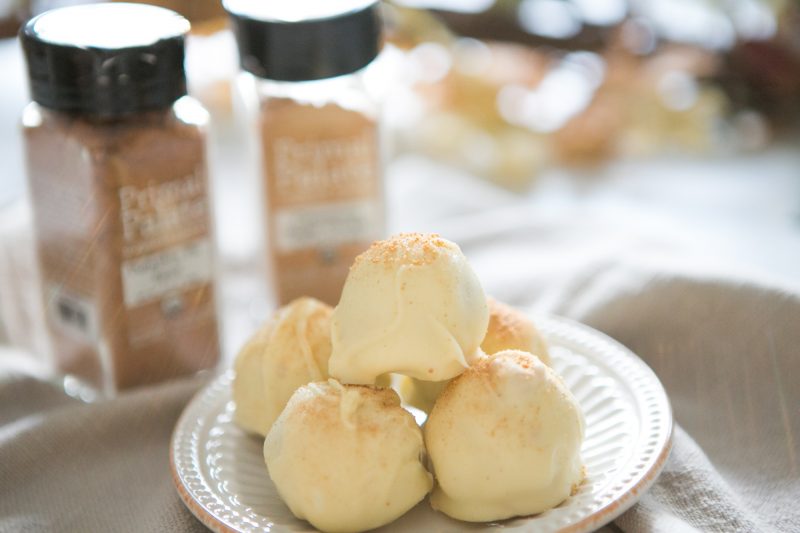 For this recipe, we use our Pumpkin Pie Spice AND our Cinnamon Sugar Cookie blend as a topping. This combo is so tasty, and if you don't have these spices, you can pick one more and Create Your Own 3 Pack (although if you're new to the Primal Palate Organic Spices family, I'd do a Create Your Own 6 Pack, and pick some other favorites like our Adobo, Steak, Meat & Potatoes, and Super Gyro seasonings.)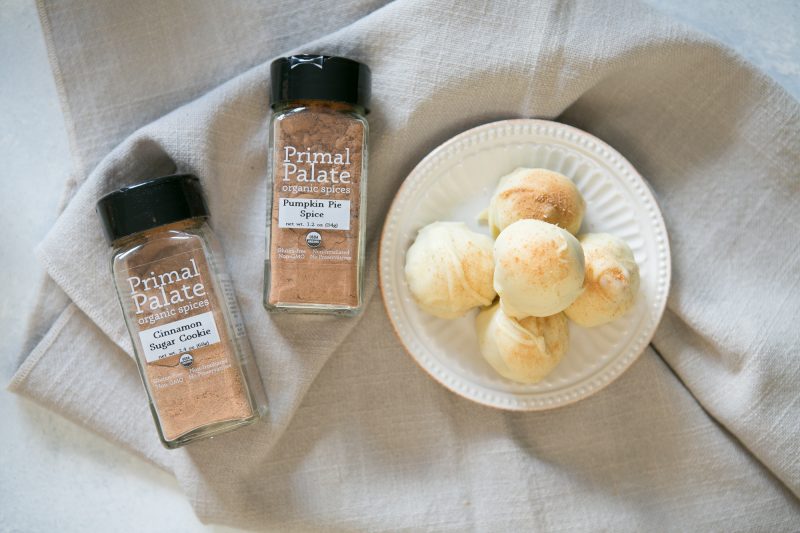 The filling of these truffles is creamy and sweet (but not too sweet). And the shell is just pure white chocolate. So suffice it to say, this isn't some Paleo miracle treat where you get a free pass to just eat the whole batch in one sitting (I've never done that) (insert sarcastic eye roll here). It's just something delicious and gluten-free that we made and wanted to share with you. These truffles are delicious and if you're craving something sweet, it's a fun treat to make, and eat of course.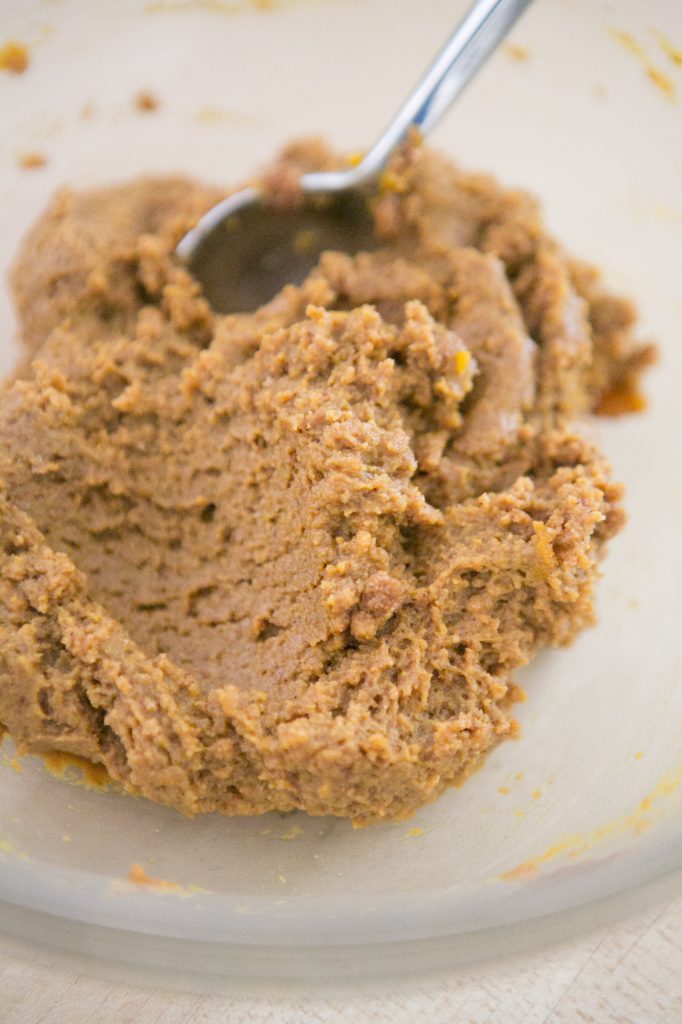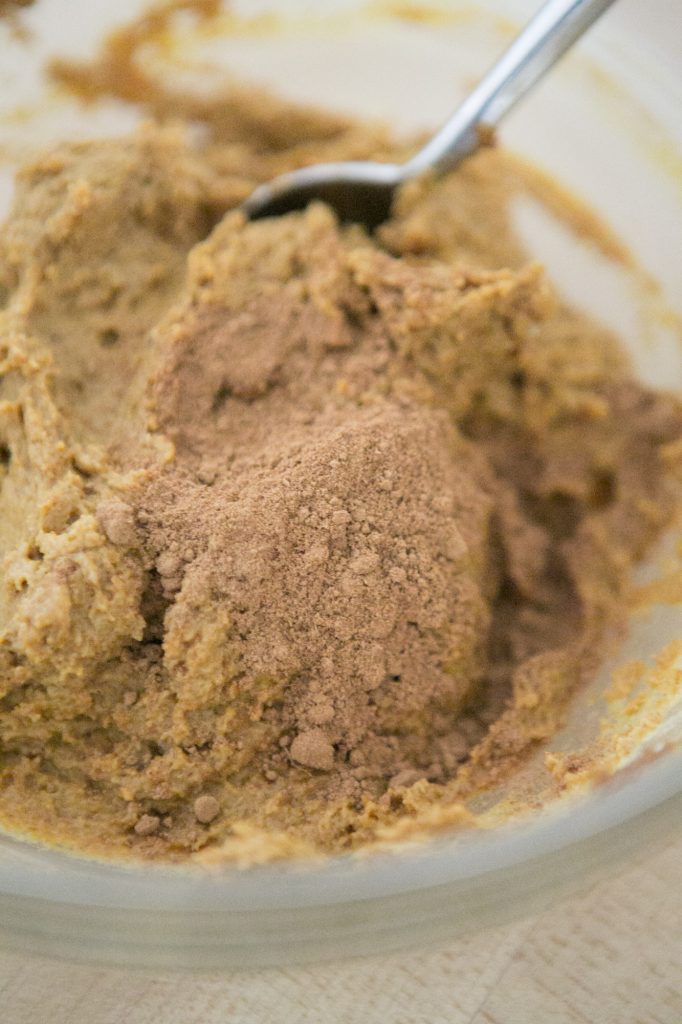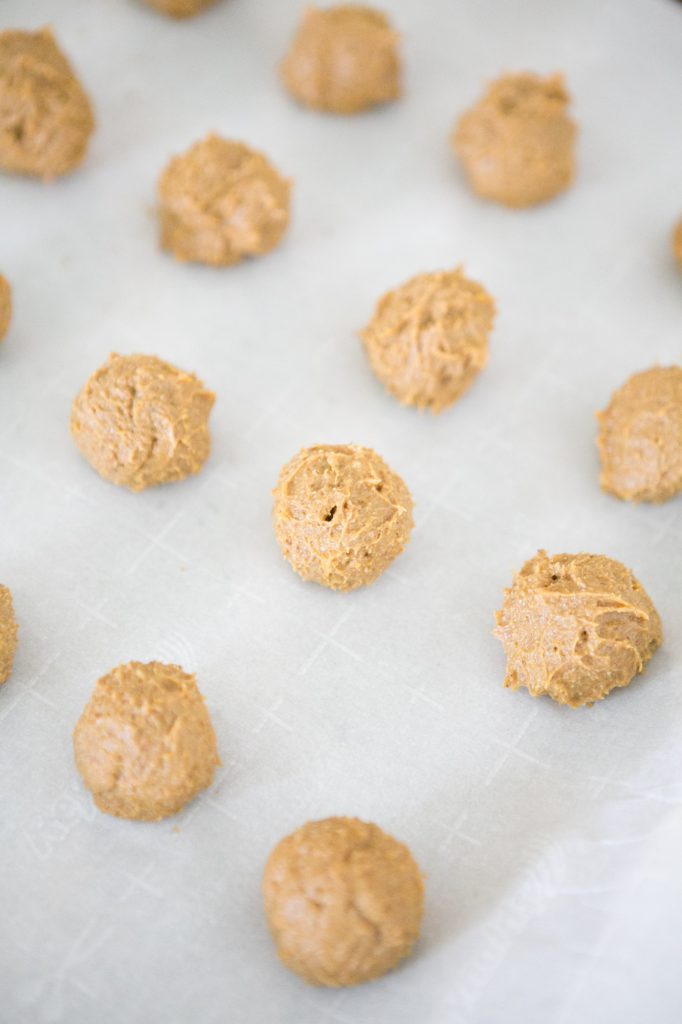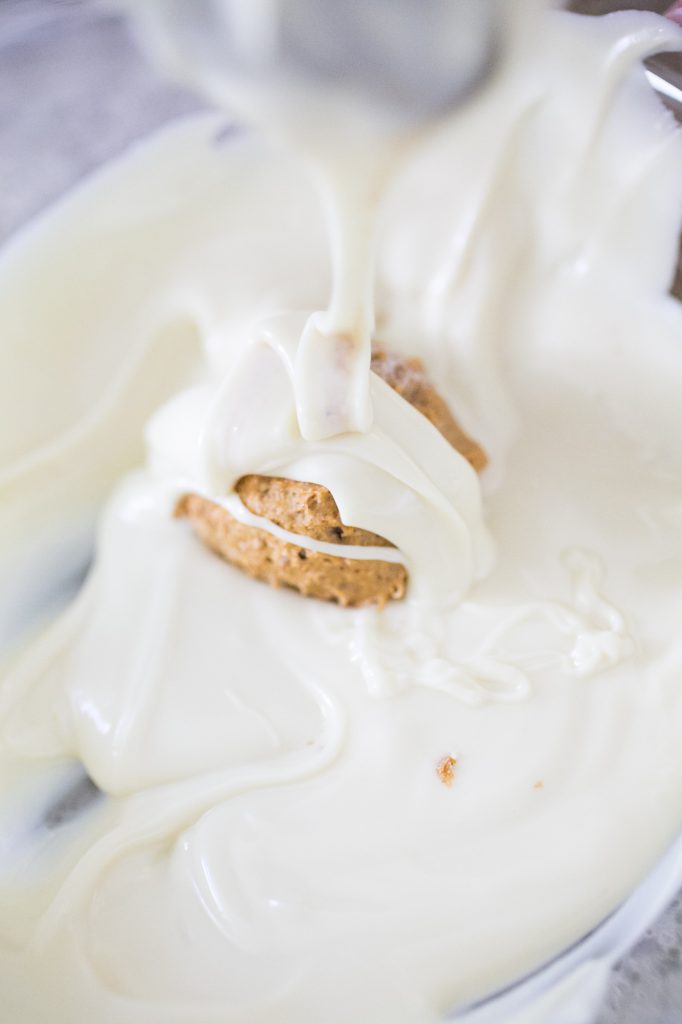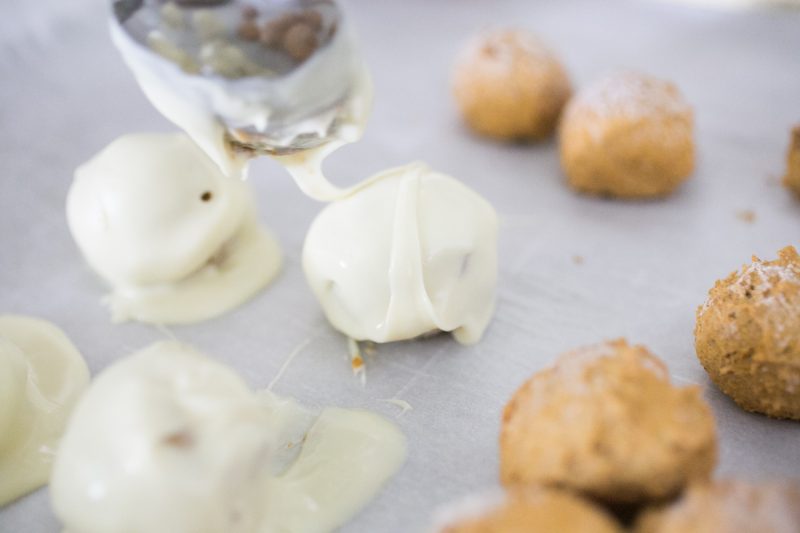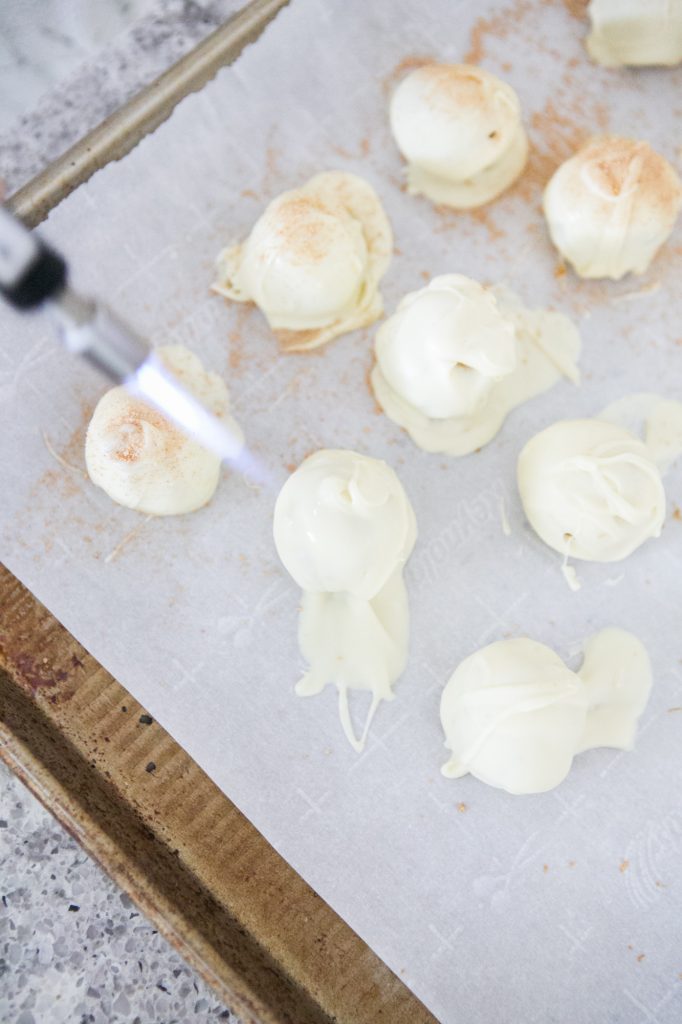 These would make an awesome pot luck dessert for an upcoming Halloween or Friendsgiving party. Or something to share with family and friends at your next gathering. Or maybe even just to have on hand for a sweet treat every now and then (which is the way I enjoyed them all week).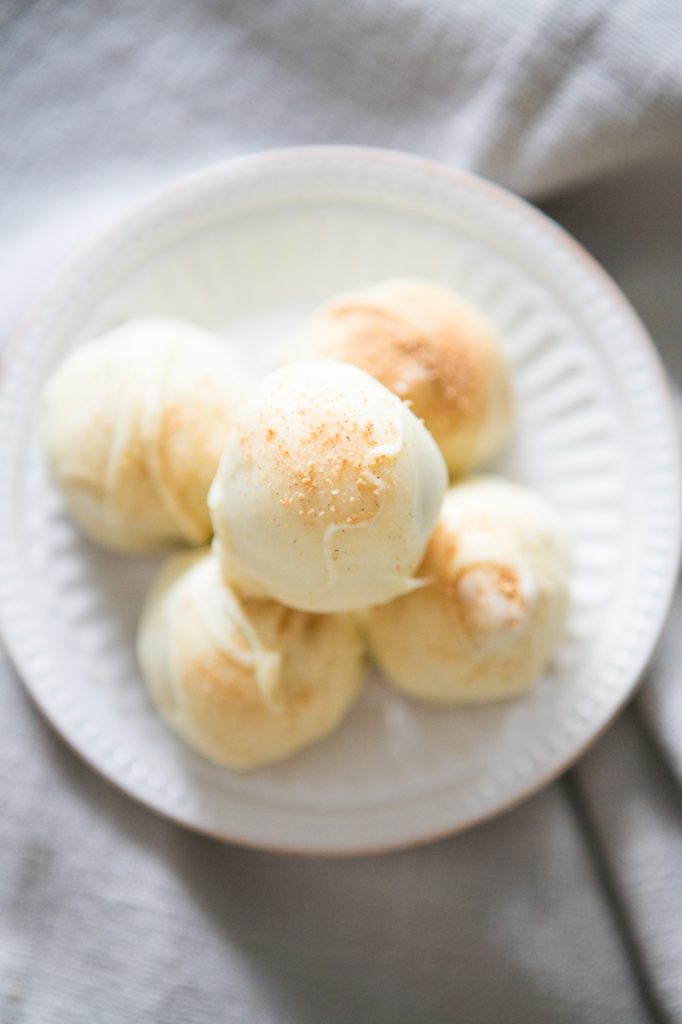 We hope you love this recipe. If you make it, let us know in the comments below!
Bill & Hayley