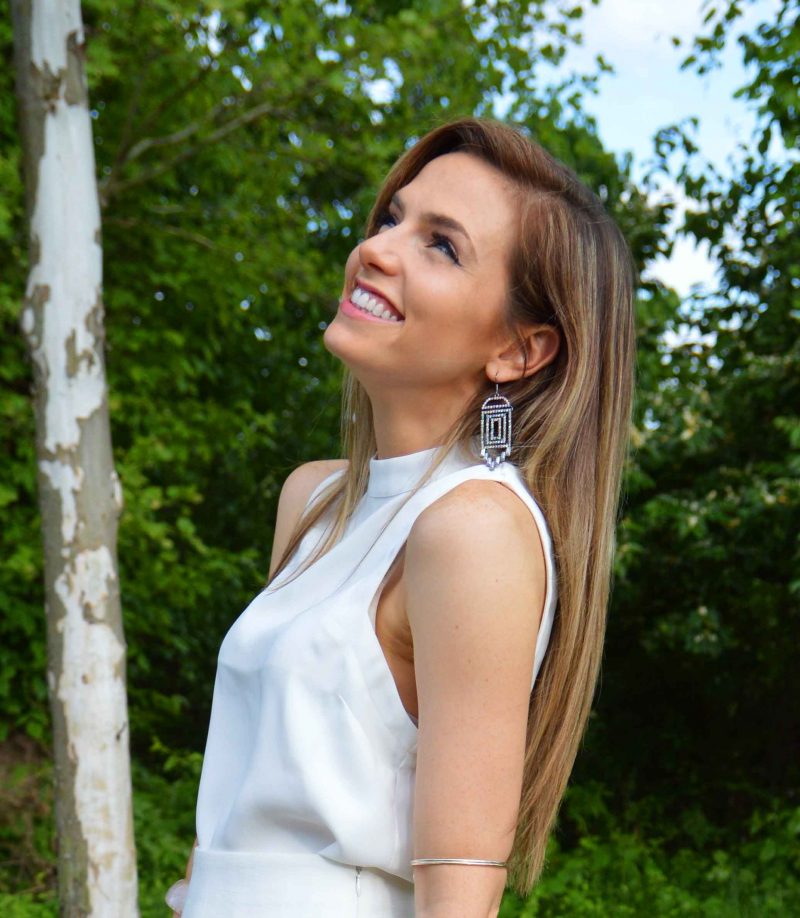 I am so excited to share this guest post from Lauren Vacula of A Lovely Side Project. For those of you who don't know Lauren, her blog focuses on healthful, gluten-free recipes and her wicked sense of fashion. [And while of course we asked her to share a recipe, you really need to check out her outfits on her blog and Instagram. This girl's got style.] Having gone to college for both fashion and nutrition (and earning a BS in Nutrition) she has since been featured in In Style Magazine, Style Watch, and is known for her desire to help others find their inner passions. Lauren says she wants to urge others to start their own 'lovely side project'  and pay attention to what their mind, body, and soul needs today; whether it is a healthful diet, a dose of girly-inspired fashion, or exploring their own creative passions. Thanks for sharing your recipe Lauren! -Kara
It truly is a fantastic time of year. Buildings are sparkling with twinkling lights, friends and family visits are frequent, and delicious treats are pretty much everywhere. And while I live by the mantra of you are what you eat, I also like to indulge in these holiday delicacies. Don't get me wrong, indulging in holiday treats can definitely be worth it, but can also leave you feeling a little worn down (says the girl who is on her fifth day of Thanksgiving leftovers). This worn down feeling is usually when I decide to bring out the appliances (hello juicer and blender). Nutrient-packed fresh juice and satiating smoothies are the best remedy for an overdose of holiday sugar.
This delicious Carrot Cake Smoothie came about from an abundance of leftover carrots. Fresh juice is one of my favorite feel-better remedies. On days when I wake up not feeling up to par, I first drink a glass of hot lemon water and then follow it up with a tall glass of fresh carrot ginger juice.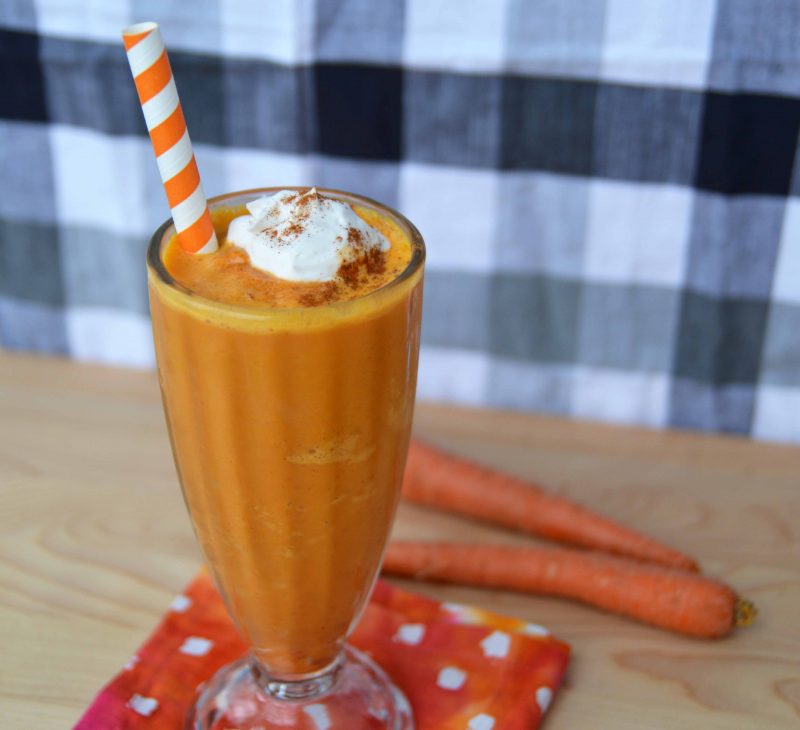 To take the carrot ginger juice a step further, I've converted the juice into a delicious Carrot Cake Smoothie with staying power. It's the perfect breakfast beverage when you're feeling a bit maxed out from holiday foods. The coconut whipped cream is completely optional, but can come in handy if you're hosting holiday visitors. Make a batch and store in the refrigerator; you can top your holiday desserts with this stuff and then also top a morning smoothie to really impress your  guests.
To find other inspiration from Lauren, be sure to follow her on Pinterest, Facebook, YouTube, and Instagram!