Mediterranean Cooking by Caitlin Weeks and Nabil Boumrar is an absolute gorgeous book, filled with recipes never seen before in the Paleo community. The couple creates a super-power team, with Caitlin, a weight-loss success story, certified nutritionist practioner and former personal trainer; and her husband Nabil, a native of Algeria and professional chef in the San Francisco Bay Area. Together, they have created a book that is not only extremely educational – offering 30 day meal plans, extensive shopping lists, and substitution techniques for GAPS, SCD, AIP, and other specialty diets; but also offers mouth – watering recipes. They literally created the recipes for this book with Nabil's mother on the phone, walking them through the process step-by-step. You can't get much more authentic than that!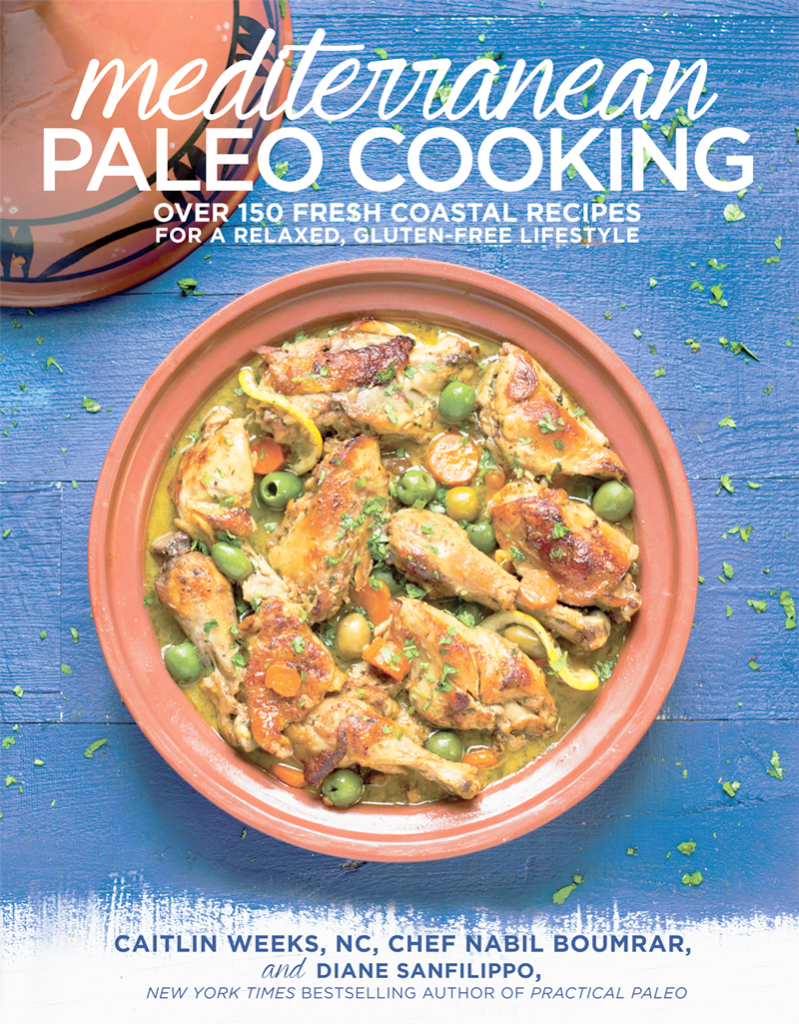 When I first opened this book, I was shocked at the array of recipes available. Nabil's first "chef job" came from a pizzeria in Algeria, and he has shared this knowledge by dedicating an entire chapter to grain-free Mediterranean pizza and pasta. There are also extensive options in appetizers (the falafel is on the top of my "to make" list), desserts (complete with a recipe of Creme Caramel, or Mediterranean Flan), organ meats, and delicious dishes for lamb, poultry, and fish. 
I decided upon the Fig and Ginger Chicken Tagine recipe, which looked amazing. I paired it with Caitlin's recipe for Sweet Potato Cakes [mainly because I'm a fan of all-things-starch, with potatoes being my favorite food].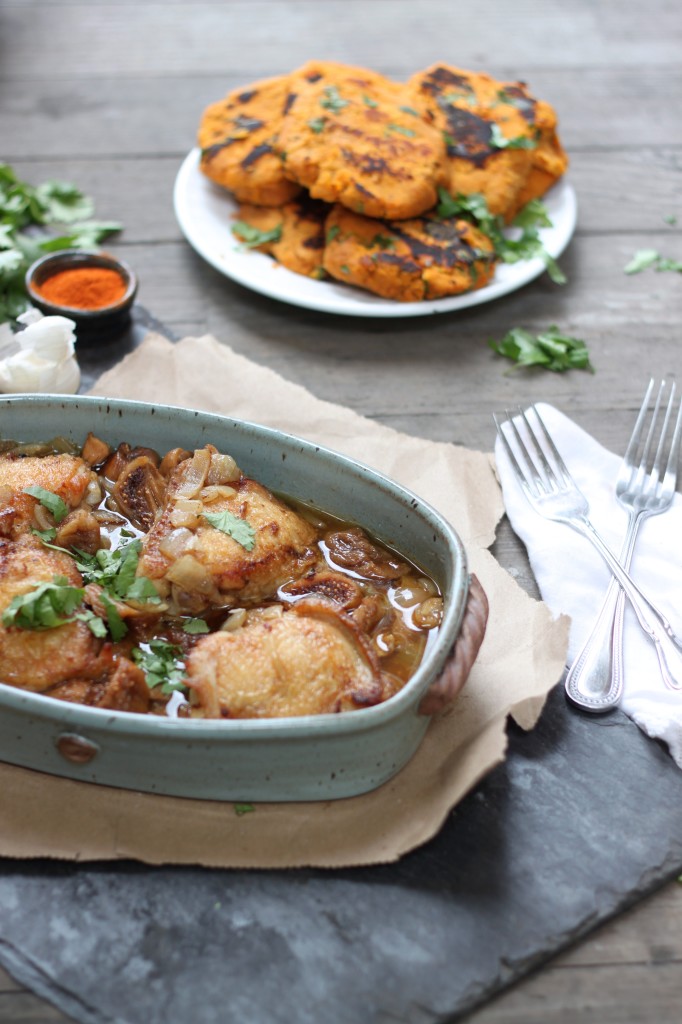 The Chicken Tagine recipe calls for a whole chicken, cut into sections. I cut the recipe in half, and substituted a package of bone-in, skin-on chicken thighs for a whole chicken. I did this for two reasons: 1) I'm kind of a wimp, and cutting up an entire chicken by myself just wasn't high on my "to-do" list, and 2) Unless one of you is out hunting for a gorgeous Paleo-man for me to cook for, it's just me! Scaling the recipe down worked perfectly, and I still had leftovers. 
I would like to mention that cooking these two recipes simultaneously worked perfectly, as far as timing is concerned. If you are preparing dinner for a crowd (or tend to be a spazz in the kitchen, like me) these two dishes are extremely easy to manage. I prepared the tagine while the sweet potatoes were baking in the oven. Once the tagine was ready to simmer (which takes approximately 40 minutes) I was able to work on the sweet potato cakes, preparing the coconut flour + spice mixture in advance. It was an incredibly easy meal to prepare.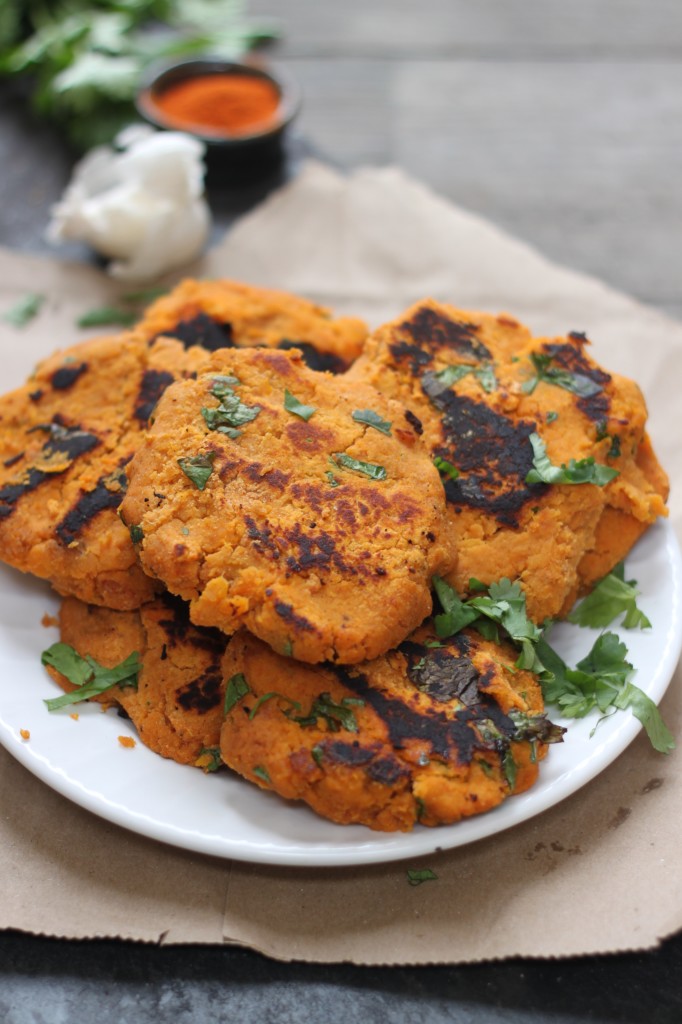 **Cooking tip: My boss, Hayley, taught me to always sift coconut flour before using, even if the recipe doesn't call for it. Try this when preparing the sweet potato cakes to prevent clumping, and to make sure everything comes out in an even texture. 
The Fig and Ginger Chicken Tagine was absolutely amazing. I love figs, but hardly buy them for fear I'd eat the whole bag. The dish was sweet, the chicken was crispy, and I could have poured the remaining sauce over anything. If you're flipping through this book wondering what to make first (as almost every dish looks incredible), I would highly encourage you to try this one. I honestly cannot imagine someone in your family not enjoying it.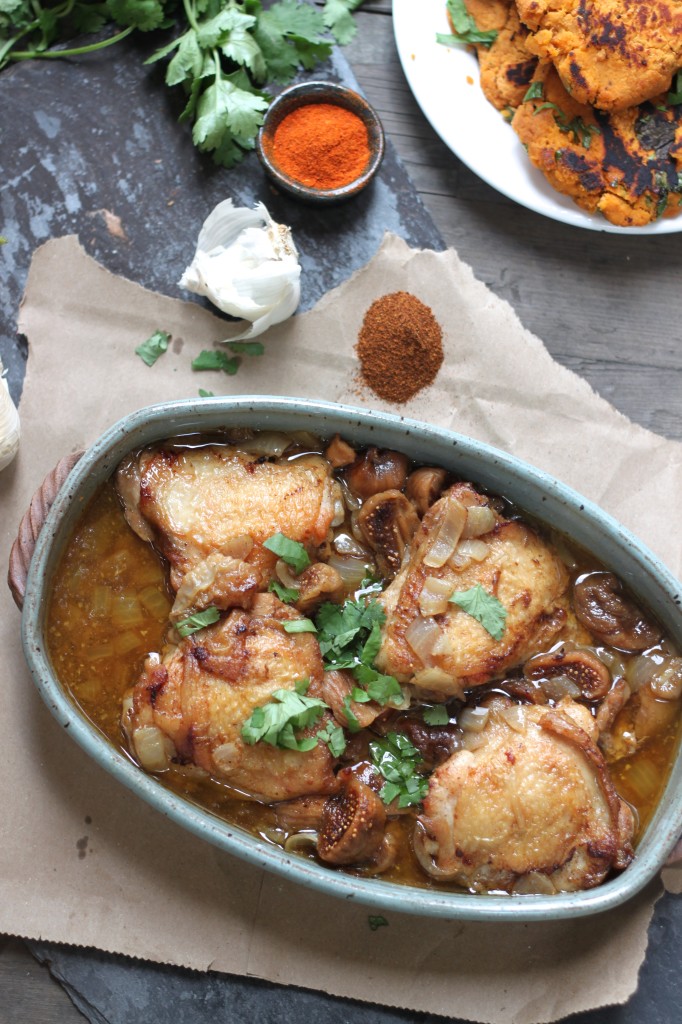 There are so many new flavors and unique recipes in this book, you will definitely not be let down. Caitlin and Nabil have given you a wide variety of meals to make for your family – so get cooking!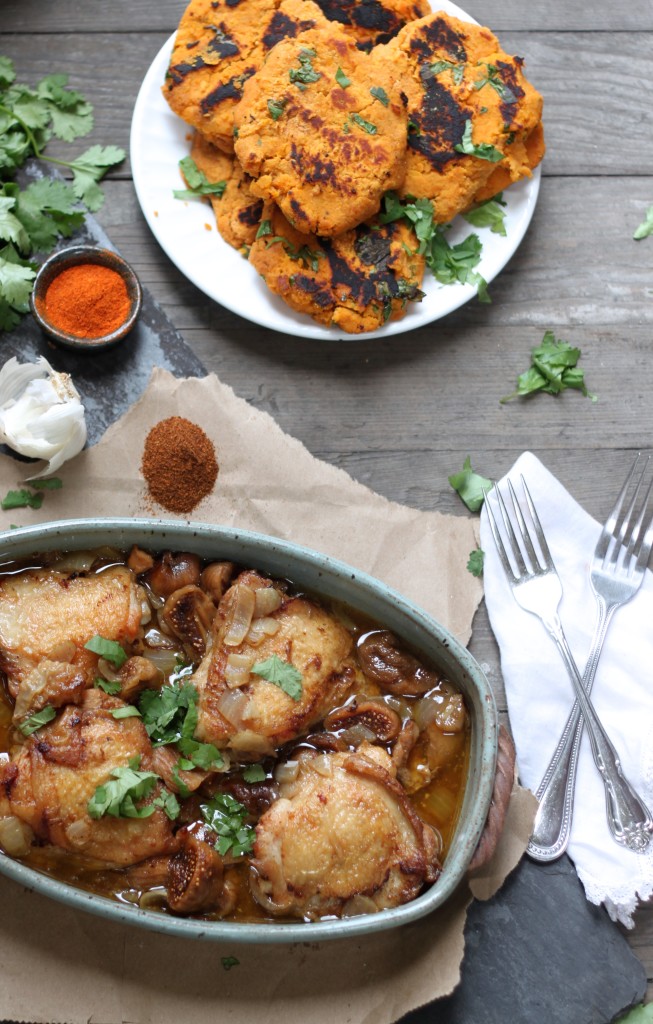 Still Hungry?
You might also enjoy these recipes: